Kinsta turns 10 years old this year, so we figured it'd be worthwhile to go back to our roots. We asked Evelin Nagy, HR Manager EMEA, and Jon Penland, Chief Operating Officer, 10 questions on how it's been to build the Kinsta Team from scratch.
Learn all about Evelin and Jon's learnings, challenges, achievements, and more below. They've even shared their pro tips for all of you who are in the midst of building a team!
Q1: When did you join Kinsta? And what was your role back then?
Evelin Nagy: I joined Kinsta five years ago, in February 2018. Kinsta's HR was a one-woman show back then. It's funny — I still remember my interview very vividly. I asked Mark Gavalda, our CEO and founder, "What should I do here?" Mark's response was "I don't know — you tell us!"
The team had a vision and plenty of initiatives in mind but needed help turning them into reality.
I was the 24th employee at the company. It was the young startup stage, and it was fun! I loved every minute of it.
Back then, I owned everything from recruiting to HR admin to accounting. My background? I'd studied HR but had had no direct experience building a team — just some experience building processes. I started researching, mapping out everything, and building things from scratch how I imagined they should be done.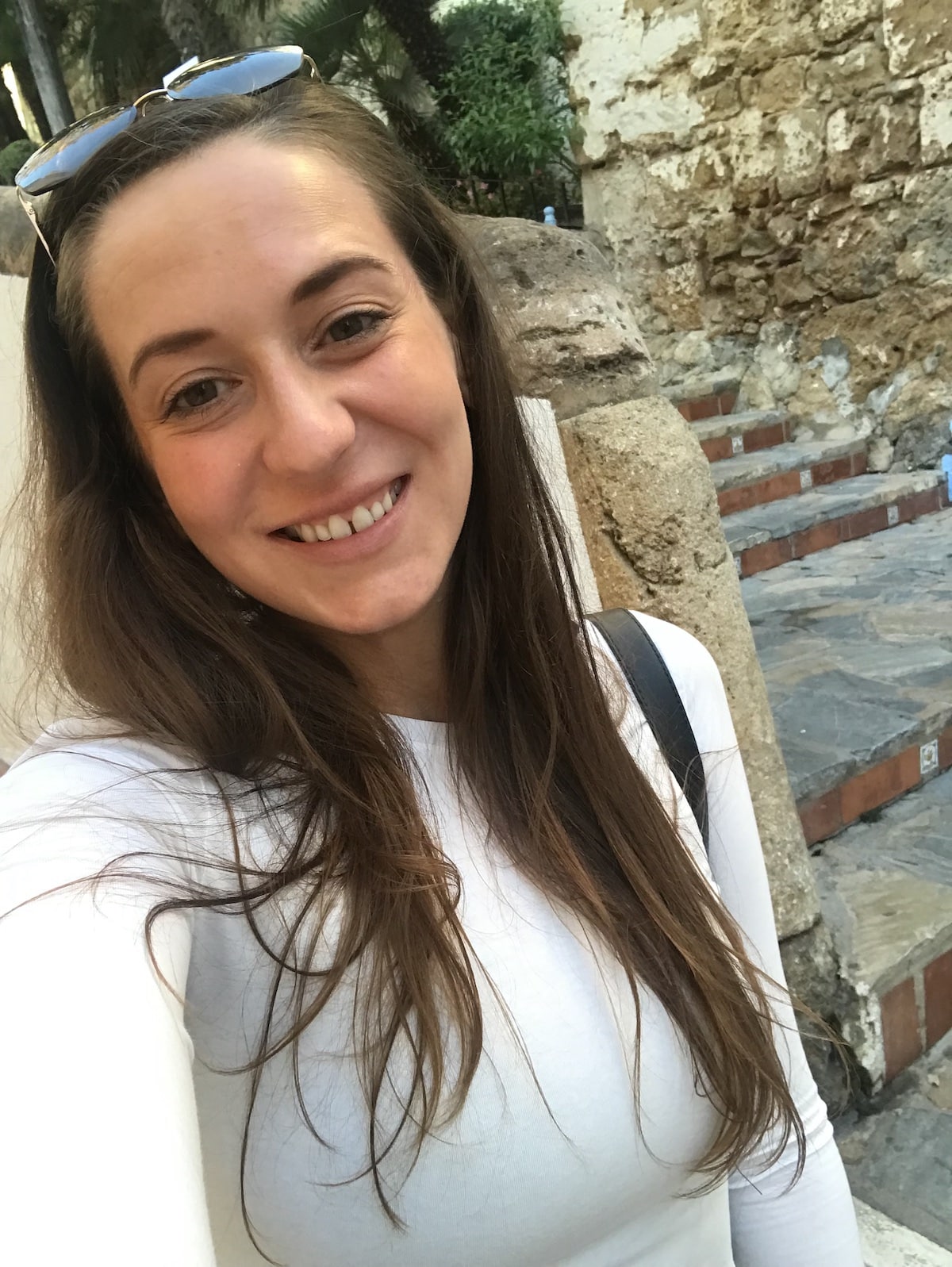 Jon Penland: As for me, I joined Kinsta… twice. I first joined in early 2016 as a freelance writer, but then Kinsta stopped working freelance writers for a short time in mid-2016. In September of that year, I saw a Support Engineer role advertised, and I applied.
I didn't get that role, but they opened a new Support Engineer role shortly thereafter, and I was hired in late 2016. I filled a couple of roles in the first couple of years, eventually settling into my current position in July 2018.
Q2: What was the main challenge you faced while putting the team together?
Evelin Nagy: It was challenging to figure out what Kinsta and the team would be like mere months in advance. Things still change rapidly here, but not as quickly as they did in the beginning.
It was hard to keep up. Our processes were constantly outdated, and we had to go back to reimagining the whole thing over and over again. Adapting to the change was very challenging, especially at the early stages.
Jon Penland: The thing that I thought of as perhaps the biggest challenge was figuring out how to bring talent on board on a global basis in ways that were consistent, fair to everyone involved — the team members and Kinsta — and compliant with relevant laws and rules.
In other words, the biggest challenge was and is global relationship management with our talent.
Laws and expectations can vary dramatically from one location to the next. There's no affordable one-size-fits-all solution to bringing people on board on a global basis.
Q3: Let's talk about how the Kinsta team went remote!
Evelin Nagy: The remote aspect was very interesting. We used to have an office in Budapest, even though the rest of the team was remote. There always was a very distinct line between the way that the company was experienced and perceived by onsite and remote Kinstanians.
In order to bring those groups together and have some cohesion, we worked on standardizing our processes. Guiding Kinsta through this transition wasn't immediate or easy, but ever since we went remote-first, we have a very clear direction in mind.
Jon Penland: That's true: When Evelin and I joined, the experience of working for Kinsta was dramatically different for onsite and remote workers, and at times that may have caused some team members to be envious of others.
Language was also a factor. Virtually all of our team members in Hungary are native Hungarian speakers, and back when we had an office in Budapest, they may have naturally gravitated towards communicating with those who were in close physical proximity in a language they were more comfortable in, while English was the natural shared language among all remote team members. We encouraged the entire team to communicate in English in Slack, and in our early years, we tried to organize a Kinsta Week once a year to help build connections between remote team members and those working onsite in Budapest.
I think the shift to being fully remote became unavoidable at some point. When I joined Kinsta, the executive team was mostly Hungary-based. However, even before COVID hit, that had changed. We had hired additional executives outside of Hungary; those remaining in Hungary were rarely going to the office, and others had relocated outside of Hungary. So even before COVID, we reached a point where the executive team was fully remote.
Once the leadership team goes fully remote, it's only a matter of time before the rest of the company is going to follow.
Q4: What was your main achievement?
Jon Penland: Coming up with and implementing our flexible PTO program was one of the most successful things that we've done.
Before we had the flexible PTO program, there was a huge difference between what leave looked like based on where you were located.
This program allowed us to globalize our policy and have the same rules across the board.
There are some people out there who are skeptical about flexible and unlimited PTO programs, and I understand that in some cases it can be problematic, but in our case it's been really, really successful!
Evelin Nagy: I'd say my biggest achievement was founding our internal D&I group.
It's very exciting to me that prior to the times that we now live in, for colleagues who lived in different countries to meet, they had to board a flight.
Now, we sit in our home office every day and collaborate with colleagues who live across the globe. We have people from more than 60 nationalities being represented at Kinsta! As a consequence, there's heightened power in how we present ourselves and communicate in a remote setting.
I think that the ability that we have at Kinsta to respect our colleagues, give them the benefit of the doubt, and celebrate our differences are all great achievements. Our D&I effort is working well. It brings me joy that our team is evolving into something truly wonderful.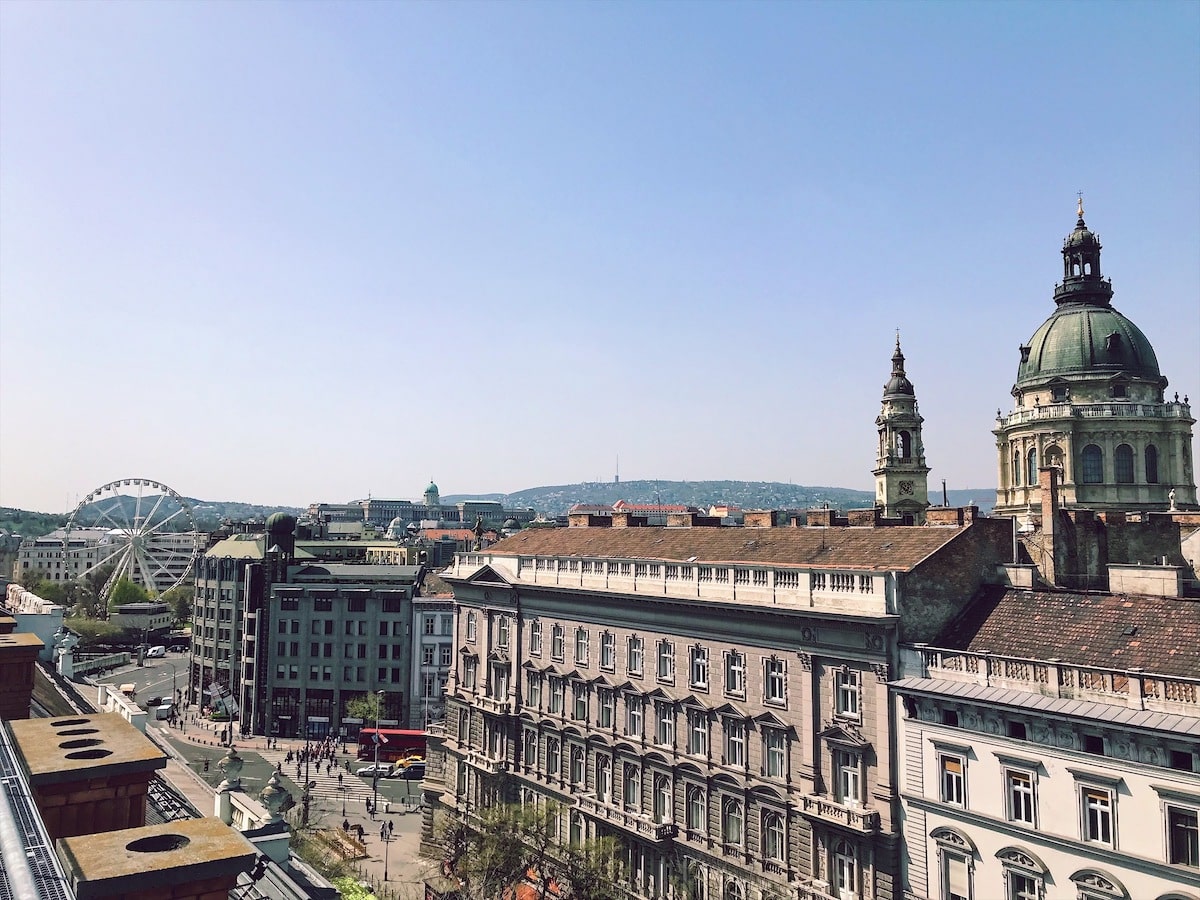 Q5: What would you say was your biggest lesson learned in this experience of putting the Kinsta team together?
Jon Penland: Something that I've learned over the last couple of years is just how diversity means a very different thing in different locations.
When you reach outside of the U.S., you realize that diversity actually goes beyond a very specific set of characteristics.
Diversity at Kinsta translates into a rich fabric of cultural backgrounds, belief systems, and life experiences. My perspective on diversity has been broadened tremendously by working here.
Evelin Nagy: Personally, I've learned that it's okay to ask for help, and I think that was a big learning point for me — to have more people in the team to work with, to think as a team and not try to do everything myself. I like not being aware of everything, these days. Letting go and learning to delegate was a huge turning point for me, even though I'll always miss knowing every single person who worked with us.
There was this wholesome kind of thing that I did at home with my partner during our lunch break: He would point at one person on our About Us page, and I'd tell him their name without looking at it. With over 350 employees, it gets a little tricky.
Q6: If you could do things any differently, what would you change in the way that you built this team?
Jon Penland: I have two. First and foremost, closing the office was inevitable, but I think as an executive team, we underestimated how much the office meant to the people who were using it. I wish we'd handled the closure more thoughtfully; we ripped the Band-Aid off too fast, and a less disruptive approach may have minimized the stress caused to the Hungarian part of the team.
Also, these days we're working very hard on upskilling our managers, but I do wish we had started working on it sooner.
Promoting from within is something we try to do as much as possible. In turn, we have a lot of folks in management roles that are managing for the very first time. That's fantastic, but if you're not training your managers on how to manage, you are, to some degree, leaving it up to them to determine the culture of your company.
It was several years before we had any formal training programs to help managers grow, and they're incredibly impactful in affecting the culture of your team and the experience of your employees.
Evelin Nagy: I wasn't as structured as I am right now, in the past. Planning and thinking very far into the future has helped me immensely. Nowadays, I know I need to have a strategic mindset and goals in mind. With the right perspective, it gets easier to tackle more tactical issues, too.
Q7: What's your advice to the people out there who are building a team?
Evelin Nagy: I know I'm repeating myself, but I can't stress the importance of strategizing enough.
Whenever you enter the recruitment process, imagine where the person will be one or two years from now, and build that into the picture. Of course, things never play out as we plan, but it's much easier to take care of operations when the goals are clear.
Jon Penland: My answer is really similar: Thinkahead to where you want to go, and you'll know how to navigate from here to there. When you're building out a team,it's always easiest to course-correct in the early stages. Spend time right now thinking about what you want your team to look like in two to three years and then implement changes now to reflect that.
Where do you want to hire? What do you want your benefits to look like? What do you want your compensation practices to be? What sort of culture do you want to have?
Q8: Is there a colleague you couldn't have done this without?
Evelin Nagy: I needed someone to mentor me in my job — at some point, the implementation required so much work that I was losing track of the strategy. That's when Zaina Xavier, Director of HR, joined. The knowledge and experience she's gathered are impressive, and her impact on both the company and my career have been massive.
Jon Penland: I could have never done this without David Young, Chief Financial Officer and General Counsel. David first started working with Kinsta as our outside US tax counsel. He was our tax attorney in the United States and helped us as we set up our US business, got our US employment squared away, and helped us make sure we were compliant with tax requirements in the United States.
Eventually, he joined Kinsta as our CFO, and he has helped us navigate legal and tax requirements on a global basis defining how we work with talent. Having the same degree of quality, knowledgeable advice without David being in the mix would have been prohibitively expensive. He's been a huge asset.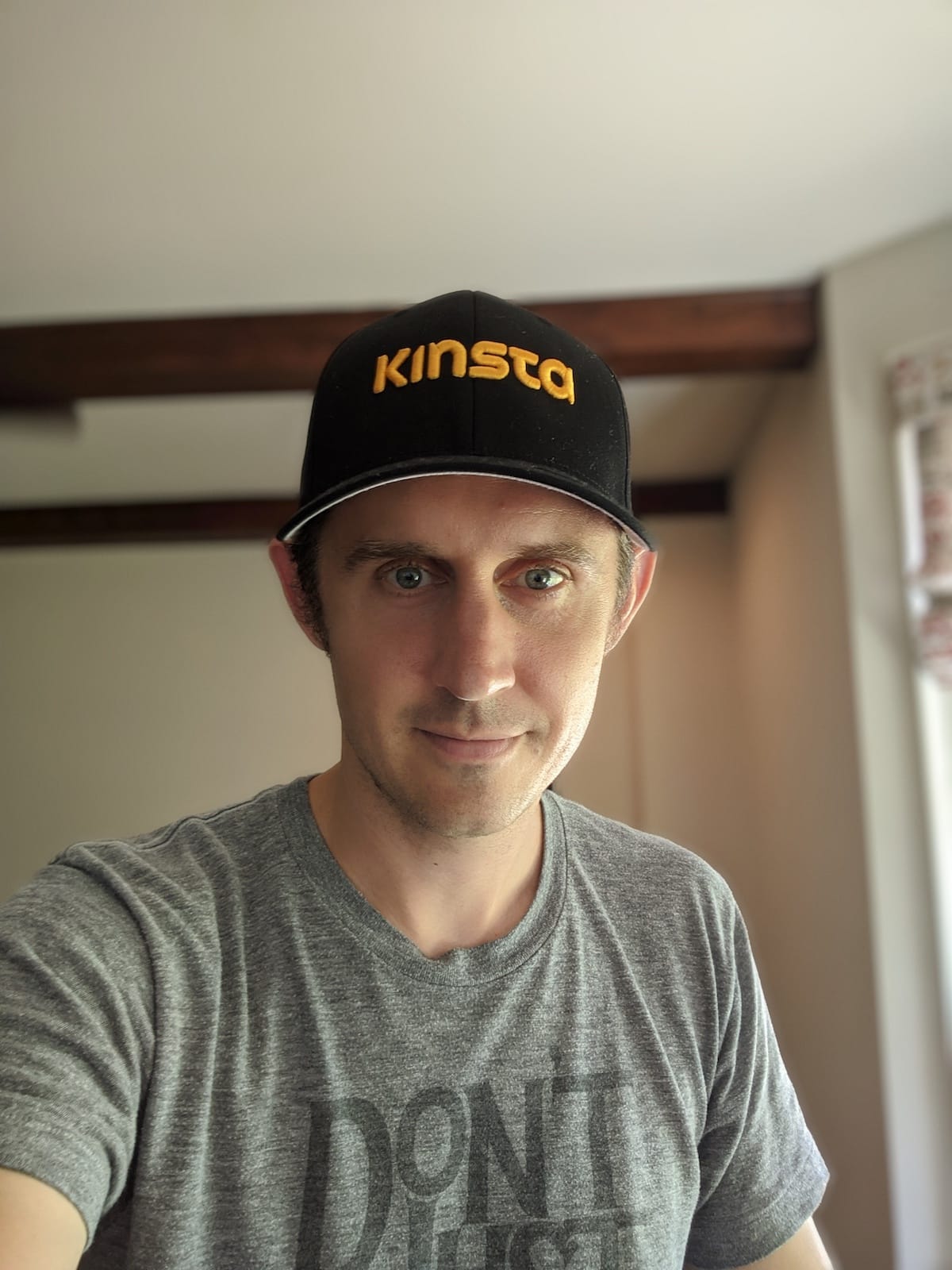 Q9: How has the culture changed, and in what way?
Jon Penland: We've grown a lot more specialized over the last six and a half years. Back when I joined, when a server went down, it was an "all hands on deck" type of situation. You were either talking to clients, working on the server, posting on social media, or checking the company's email inbox. You were expected to do things that were outside of your job descriptions.
With a team of 350 people, we're much more specialized. When there's a server outage nowadays, I'm not even aware that it's happening; our specialists tackle the issues that pertain to their area of expertise. I think that's an important part of growing as a company.
It is sometimes a little bit nostalgic to think back to the times when we were all so involved, and just like how exciting it was. We knew everything that was happening at the company, and we knew everyone who worked there. We talked to all of our colleagues at least once every other week. It's been a big change, but it's a necessary one.
Evelin Nagy: About transparency… that's something that's changed immensely over time. In the past, everything was in the open and everyone knew about it, but we grew. New potential issues arose that needed to be taken into account.
Now we have to make sure that everyone knows what they're supposed to do in terms of sensitive information, confidentiality, transparency, and more. It's for the greater good, but for the people like me who started at the very early stages, there's some sort of a grief process that's brought in by these types of changes.
You knew people; you were involved with each other's lives. Now the number of teammates we have on board demands more structure than before and inevitably widens the distance among teammates compared to how it used to be. It's just part of growing as an organization.
Q10: Kinsta is about to turn 10 this year. What is it that you wish for Kinsta's 10th birthday?
Jon Penland: I wish 10,000 Application and Database Hosting customers for the company!
As for the people who work at Kinsta, I wish for them to find an environment where they can do genuinely excellent work, all while having respectful, kind relationships with their colleagues, and a culture where customers are truly valued.
Those are some of the core things that make Kinsta a great place to work. They're what attracted me to work here in the first place and the reasons why I stay. I hope these things will remain true over the next 10 years.
Evelin Nagy: Here's a silly one: I wish that we could send cake to everyone!
More seriously, I, too, hope that Kinsta stays kind. The way we communicate and treat each other here is very special. I hope that Kinsta will remain the place that people want to stay and work for.