President Obama might be leaving office, but that doesn't mean he doesn't have anything left to say. Below in the video he touches on 6 important reasons why people should love and embrace the WordPress community. And of course, all joking aside, just think where some of us would be without it? For one, we wouldn't be writing this blog post to begin with.
1. WordPress and Open Source
According to W3Techs, WordPress now powers over 40.0% of all websites on the internet, and over 40.0% of websites using a CMS. It was created by Matt Mullenweg, a college student at the time, who originally came up with the idea out of necessity. At the time he was looking to solve a problem. Funny how this is usually how some of the best products and or projects are originally created. The first official version, WordPress 0.7, was released on May 27th, 2003, and it has been growing like wildfire ever since. Make sure to read our in-depth post on the history of WordPress to learn more.

One of the best things about WordPress at its core is that it is built upon the ideology of being open source. This means it is is software that can be freely used, changed, and shared (in modified or unmodified form) by anyone. It is licensed under GPL, now GPLv2, from the Free Software Foundation who is a nonprofit with a worldwide mission to promote computer user freedom. They defend the rights of all software users. One reason why open source and GPL is so important is that it allows a free sharing of information and ideas, and the ability for projects to live on past their would have been lifespan. Matt wrote an article a few years back on why these freedoms are important.
And the WordPress community is always very loud and clear about this! When VersionPress, a great little version control plugin for WordPress, first launched their plugin, they had an outcry from people in the community to due to the lack of GPL. They ended up putting out the following statement.
When we set off with VersionPress and the crowd-funding campaign for it, we were focused on technical things and wanted to postpone the final decision on licensing. That was a mistake and you let us know loud and clear. We heard you and have an important and exciting announcement to make today: VersionPress will be 100% GNU GPL-licensed.
2. Building an Empire
Another great thing about WordPress is that is has enabled people to build their own little what you could call empires. A great example of this as mentioned in the video is Carl Hancock, co-founder of Rocket Genius, and creators of Gravity Forms. For those of you new to the community, Gravity Forms is a very popular premium form building plugin for WordPress. And yes, if you were wondering, Gravity Forms is licensed under the GNU general public license (http://www.gnu.org/licenses/gpl-3.0.txt).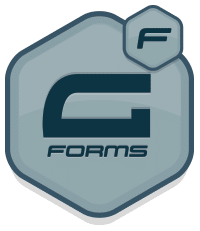 Over the years Gravity Forms has seen some pretty crazy growth! Because it is a premium plugin we can't show you data from the WordPress repository, but you can do some interpretation on your own. Take a look at Google trends for the search term "gravity forms."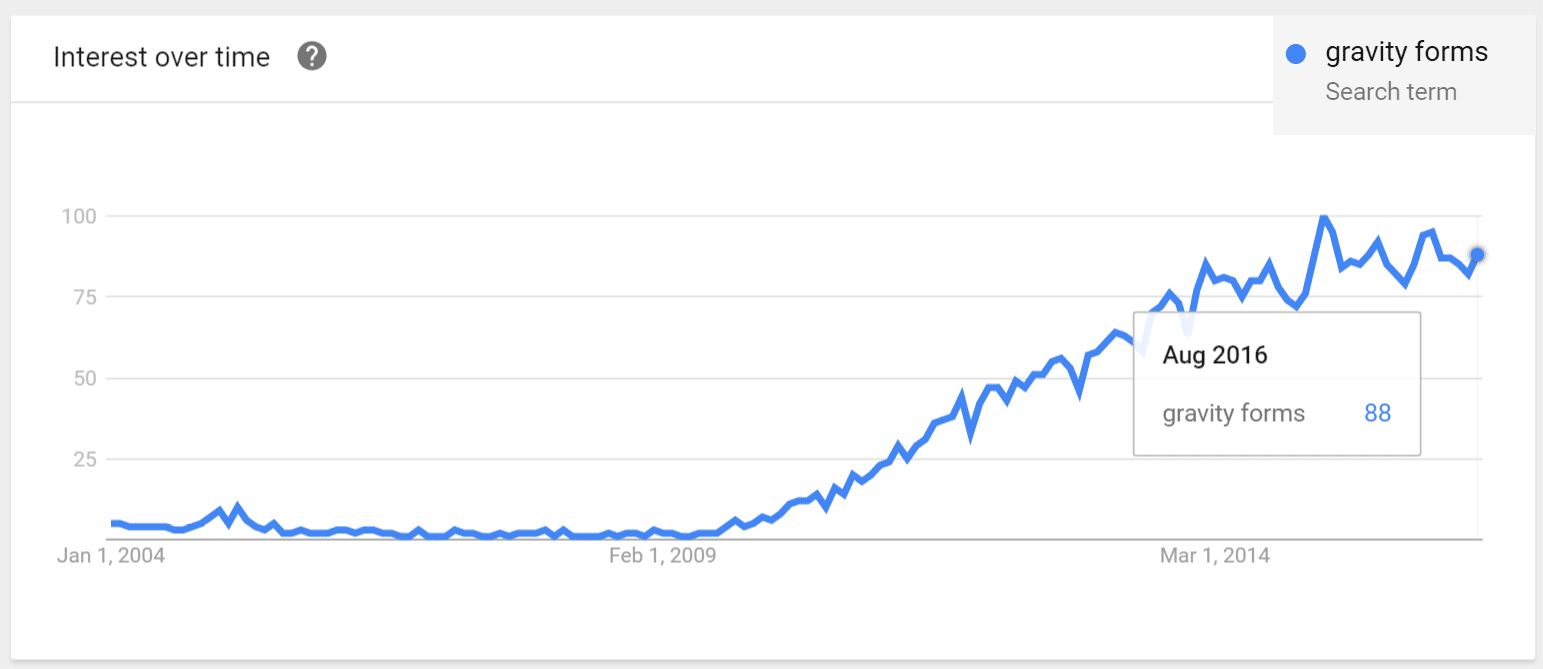 Also, if you do a search in the WordPress repository for "gravity forms" you end up with over 300 different results for different add-ons and integrations. Gravity Forms is trusted and used by many businesses around the world and has integrations with PayPal, Stripe, MailChimp, Campaign Monitor, GetResponse, Help Scout, ActiveCampaign, AWeber, the list goes on and on. You can even manage it with WP-CLI!
Carl Hancock and Gravity Forms is just one example in the WordPress space that has built their own little empire! There are countless others that have had similar success, such as WP Rocket, ManageWP, Wordfence, Yoast, ThemeFusion, etc. And they owe it all to WordPress!
3. WordCamps
Oh, the joy of WordCamps! This is really what sets the community apart from some other projects out there. What is a WordCamp? A WordCamp is a conference, usually organized by local leaders, where people can come together and enjoy sessions about how to better use WordPress. Whether you are a blogger just starting out using WordPress or a consultant at a web development agency, everyone can benefit from the information and connections available at a WordCamp. As President said in the video, "We are greater together than we could ever be on our own."

WordCamps are more than just learning about WordPress. They have become a great way for businesses and like-minded individuals to make connections and also share their love for WordPress. Not to mention, they can be a lot of fun! Meetups are usually followed by after parties at nearby locations where you can chat with your fellow WP'ers about what you are currently working on.
The first WordCamp was organized in San Francisco by Matt Mullenweg in 2006, and since then local communities around the world have organized hundreds of others. As of writing this post there have been 620 WordCamps, across 67 cities, in 48 countries, on 6 continents! Make sure to check out the WordCamp schedule to see if there is one happening in your local area.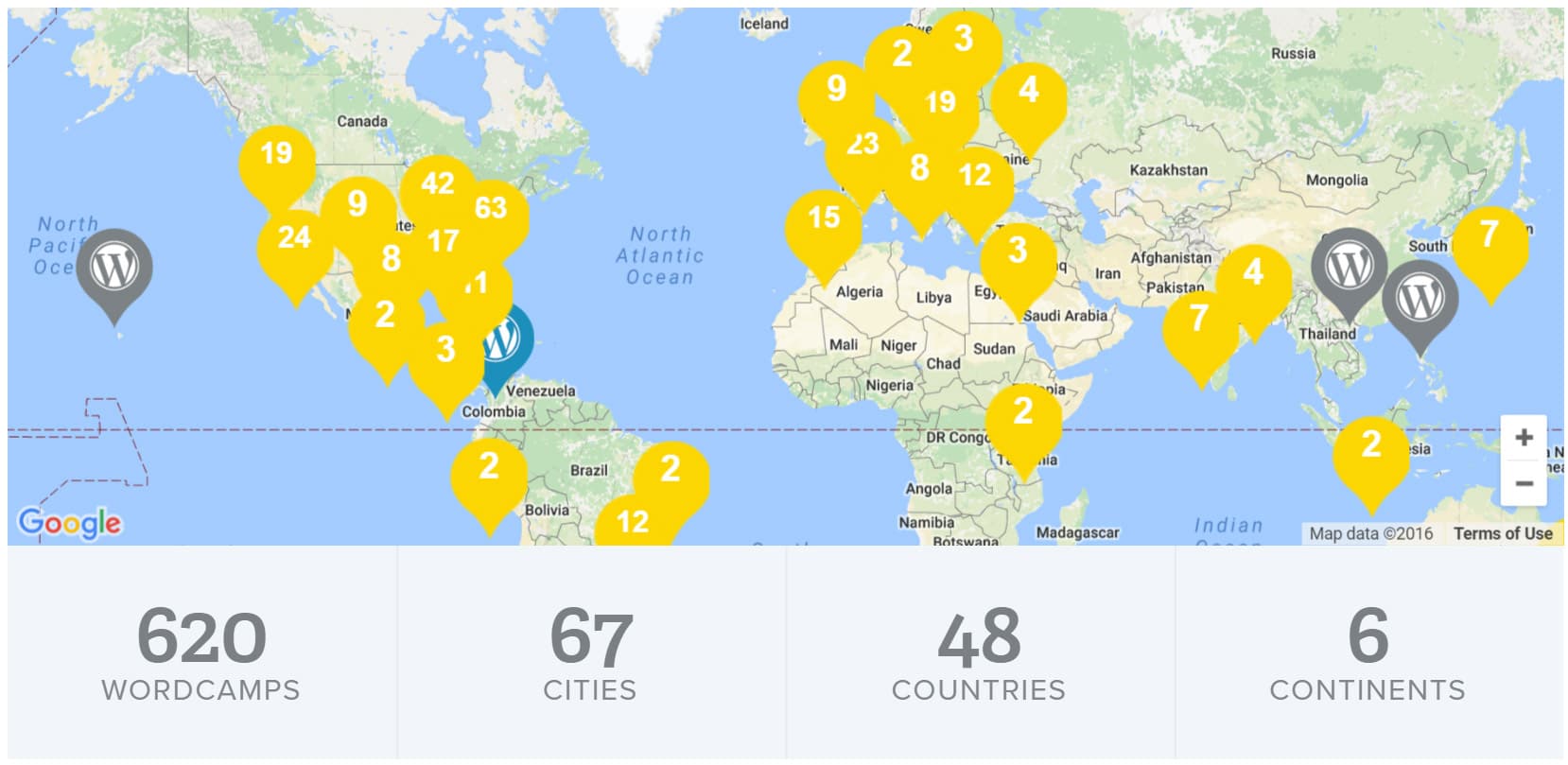 4. Core Contributors, Volunteers, Blogs
And of course, we can't forget to acknowledge the efforts of the core contributors, the volunteers, and WordCamp organizers. Most people don't realize all the time that people dedicate from their own schedules in order to help make WordPress happen. There are hundreds of people working on it all over the world every day. Without all the core contributors and volunteers, WordPress would have never gained as much market share as it has today. It is very much a team effort! Everyone from the developers, designers, and don't forget the hard working moderators on the WordPress support forums. It it weren't for amazing mods like Jan Dembowski, the support forums would cripple into complete chaos.
There are many different ways to get involved with WordPress to help make it better. Check out the "Make WordPress" page to see how you can help contribute.
We also have to give a shout out to Jeff and Sarah over at WP Tavern. WP Tavern was originally created and launched by Jeff Chandler back in 2009. Their team consistently puts out amazing content! And they do all of this without any obnoxious advertising. If you are wanting to keep tabs on what is happening in the WordPress community, they help you do just that. There are a lot of great conversation happening over there.
Struggling with downtime and WordPress problems? Kinsta is the hosting solution designed to save you time!
Check out our features

WP Tavern is just one of the many hundreds of great WordPress focused blogs out there! Some others that come to mind is CodeInWP, WPShout, WPLift, WPKube, WP Mayor and WinningWP.
5. Open-Minded Entrepreneurs
Then you have entrepreneurs, like Brian Krogsgard, who created Post Status. Post Status is a WordPress news website devoted to covering the ecosystem for WordPress professionals and enthusiasts. They also feature a premium membership club in which you can get members-only content, their newsletter, access to their Slack channel, etc.

Post Status is not only using WordPress but creating their own community within a community. Some might question his methods on charging for this information, but that is one aspect that makes the internet and WordPress so great. As President Obama said above in the video, "Here's the deal, Brian's entrepreneurial spirit is what this country was built on." Much like Carl Hancock and building is own little empire. In other words, if you have a lemonade stand that people buy from, then by all means, sell your lemonade.
6. Kinsta
And last but not least, President endorses Kinsta, as the premium WordPress hosting choice. Why? Because here at Kinsta we are nonpartisan and built upon quality principles. We believe you deserve the best when it comes to hosting your WordPress website. As we have already mentioned above, many developers, business owners, enterprises, and entrepreneurs around the world rely on WordPress to make a living. And this is why investing in a premium host is so important.

Kinsta not only offers top-notch support, but everything is built with the latest and greatest that technology has to offer. Our ecosystem is built on the Google Cloud Platform while utilizing LXD orchestrated containers. This allows us to offer additional advanced features such as, isolation with automatic scalability and full container snapshots which give you access to full backups.
And of course we utilize Nginx, MariaDB, HTTP/2, and HHVM (See Kinsta's full feature set). This allows people to scale their WordPress website to millions of visitors! You can rest easy knowing that no matter what happens, whether you hit the front page of Reddit, or are taking your new idea to the Shark Tank, we've got you covered.
Please help share the video around and spread the love for WordPress!
---
If you enjoyed this article, then you'll love Kinsta's WordPress hosting platform. Turbocharge your website and get 24/7 support from our veteran WordPress team. Our Google Cloud powered infrastructure focuses on auto-scaling, performance, and security. Let us show you the Kinsta difference! Check out our plans