In this article, you'll learn how to update your billing address in MyKinsta. Updating the billing address associated with a company is only available for users with Company Administrator and Company Billing roles.
Step 1 – Navigate to Company Settings
In MyKinsta, navigate to the Company tab.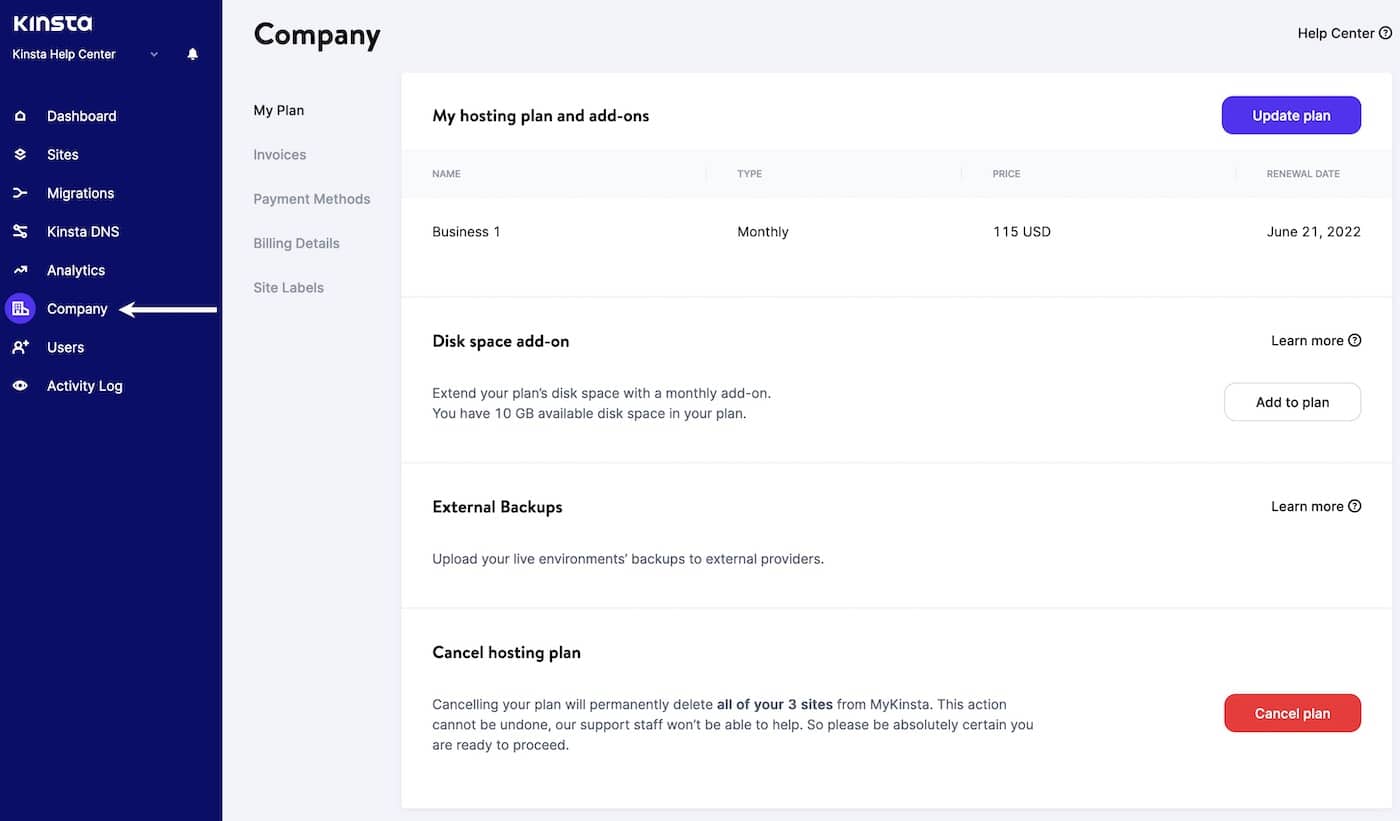 Step 2 – Edit Billing Details
On the Company page, click Billing Details, where you can update your billing address. When you're finished, click Save Changes to confirm the changes.