One of the most powerful features all Kinsta users can take advantage of is our MyKinsta user panel, our custom interface for site management that's been built with UX and developer-friendliness in mind.
When attending WordCamps and events or engaging with prospect users, we often get asked the same question:
Is there a way to check MyKinsta if I'm not a Kinsta user?
Well, we hear you loud and clear and, finally, after months of work, we're happy to release a full demo version of MyKinsta.
How to Access the MyKinsta Demo
The MyKinsta Demo is a 100% free demo account that's available to anyone interested in giving our powerful custom user panel a try. Here's how you can test it out.

Please click on the CC button to enable subtitles.
Step 1: Register Your Account
Visit demo.kinsta.com and click on Register to create your demo account.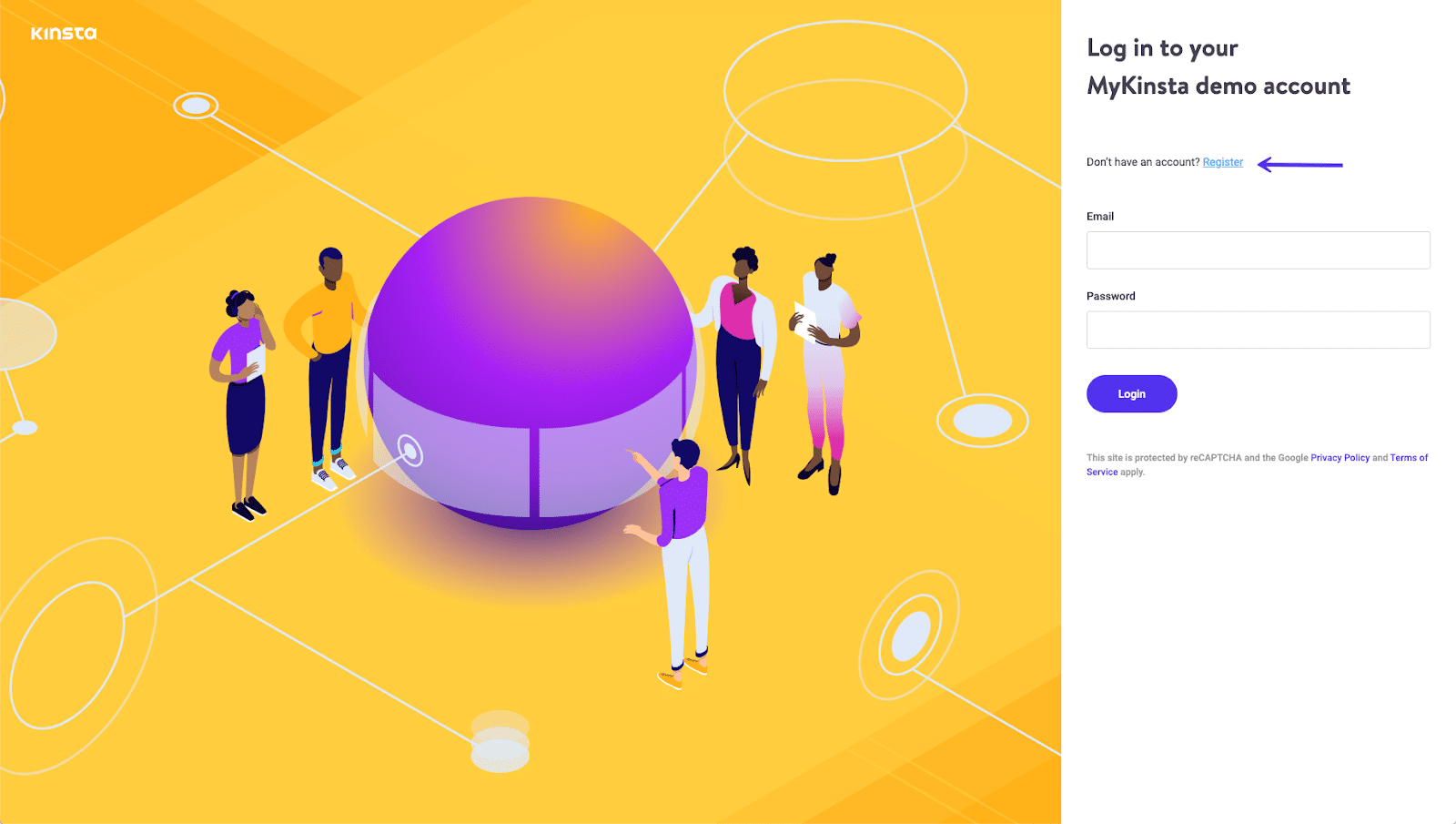 Step 2: Add Your Information
Add your details to create your free demo account in the right-hand form. All fields are mandatory. Click on Register to activate your account.
Step 3: Play Around with MyKinsta
Now your account is active and you can start testing and playing around with our MyKinsta user panel!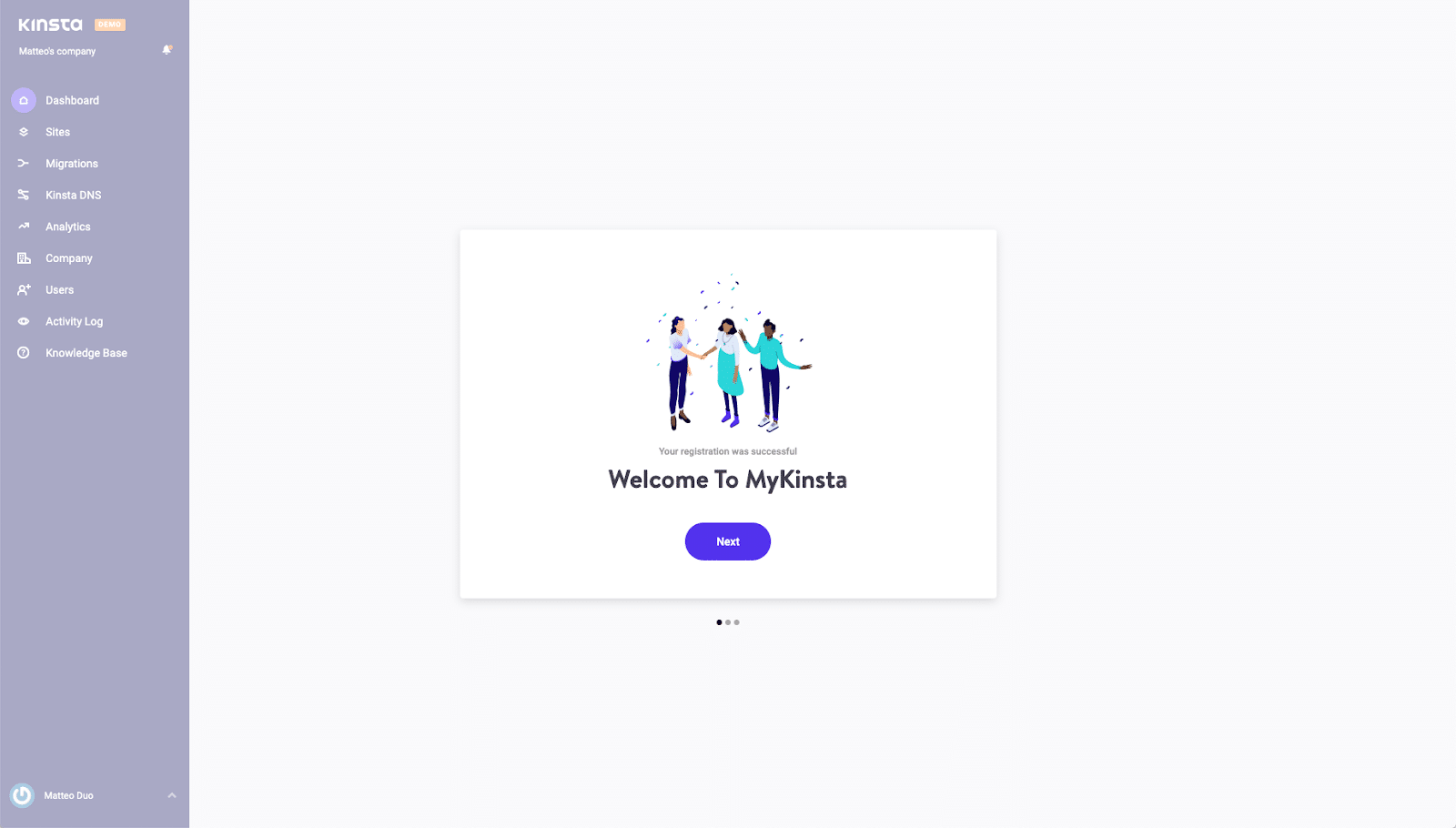 If you don't want to add any new site, just click on the Go to dashboard option: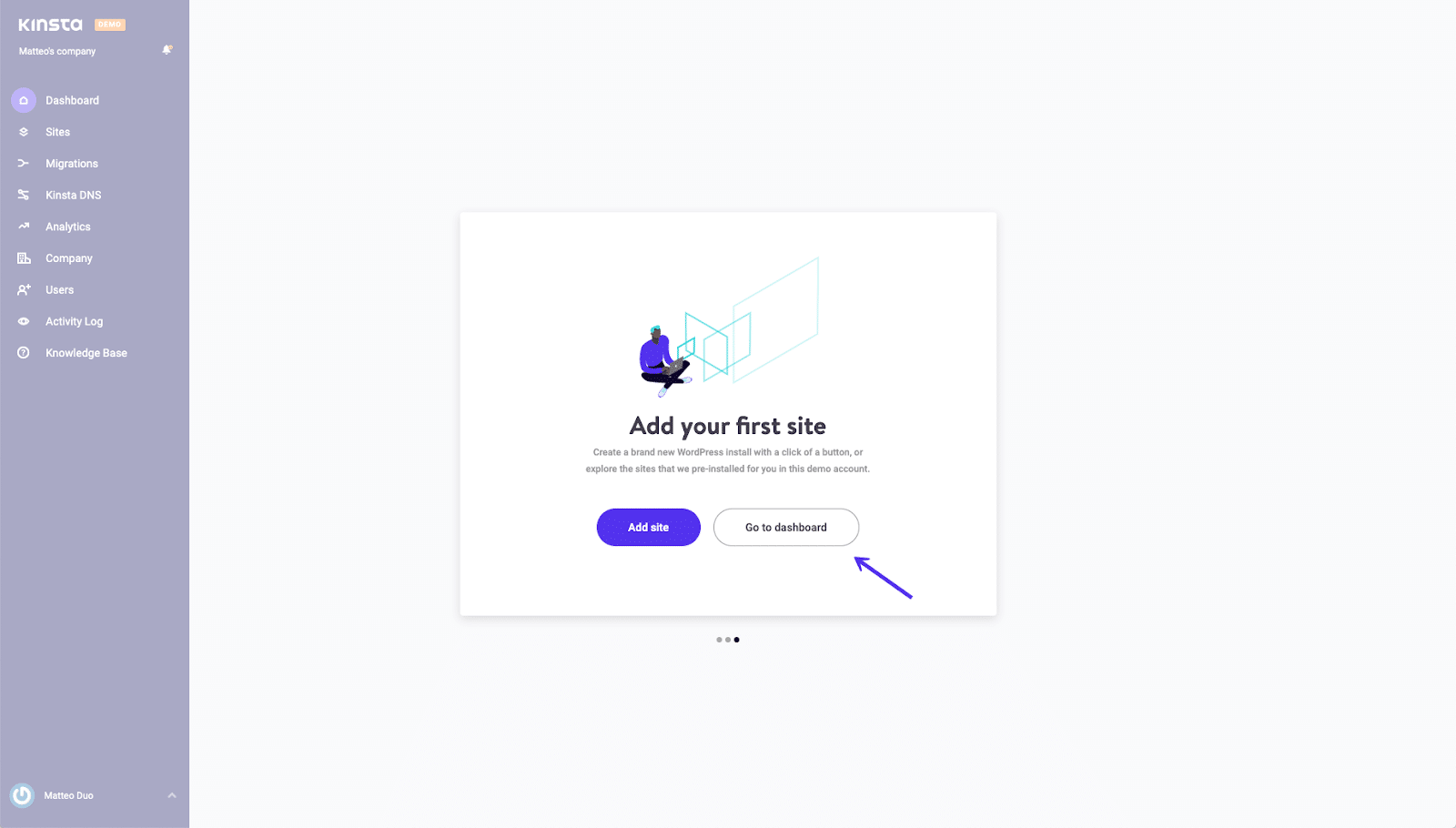 How to Take Advantage of the MyKinsta Demo
The MyKinsta demo environment is the closest thing to having an actual Kinsta account. This means you can really go crazy in there and test MyKinsta dashboard features such as:
Site creation (does not provide access to a live WordPress site)
SSL management
Performance monitoring
One-click staging area
Search and replace
PHP version switch
CDN integration
Website backup management
Another interesting aspect you might want to check out is to compare MyKinsta with other types of user panels/dashboards, such as cPanel or Plesk, and see how it's completely different when it comes to managing WordPress sites.
For Kinsta Affiliates
If you are part of the Kinsta affiliate program, use your affiliate link to send your users directly to the MyKinsta landing page where they can start the demo:
We'll track your links for 60 days and we will try our best to convert your users into customers, helping you make more money as our valued affiliate partner.
If you don't have an affiliate account yet, you can register here and start promoting Kinsta today!
This demo will always be updated and will reflect all the upcoming features that are going to be released in the future to give you an always up-to-date demo of what we provide to existing Kinsta users!