Om os
Kinsta blev grundlagt i 2013 med et ønske om at ændre status quo. Vi satte os for at skabe den bedste WordPress-hostingplatform i verden, og det er vores løfte. Vi bosætter os ikke og er her for at blive. Tilslut dig den voksende klub med mere end 24,800+ virksomheder, der skiftede til bedre og hurtigere hosting.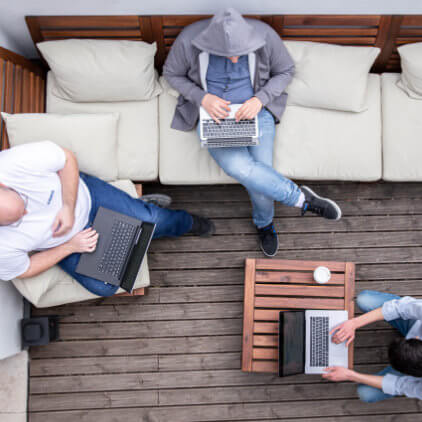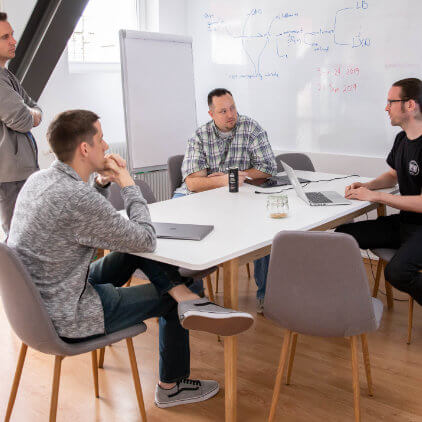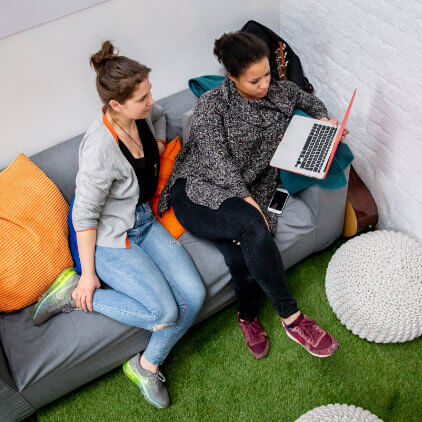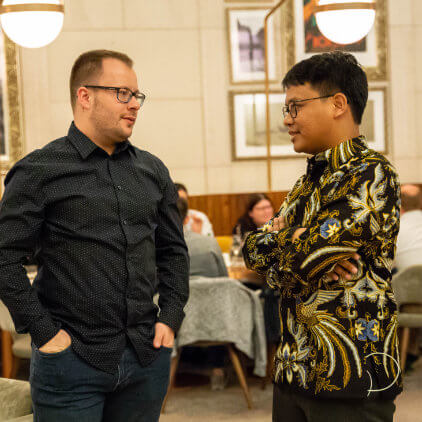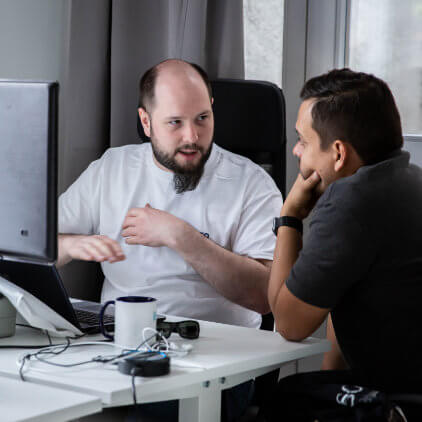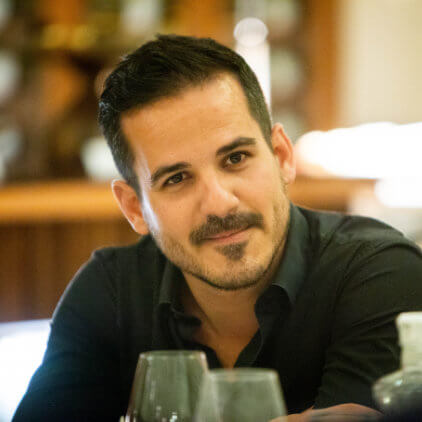 Kinsta vokser
Vores team er fjernbetjent med lokale enheder.
Vi er altid på jagt efter store talenter, der har de samme værdier og som er lige så begejstret for WordPress, som vi er.
Vores karrierer
Kinsta er besat af ydeevne
Forestil dig en bilentusiast, der bygger sin drømmetur. Det er os med WordPress-hosting. Vi elsker hvad vi gør og er besat af at finjustere vores servere for at levere maksimale hastigheder.
Turbooplad dit site i dag
Kinsta er den hurtigste serverkonfiguration, vi nogensinde har haft. Det er ikke engang tæt. Hastighed er så kritisk for eCommerce.
Kinsta er global
Vi betjener tusinder af kunder fra 128 lande over hele kloden. Det eneste kontinent, vi ikke har nået endnu, er Antarktis.
Absolut fantastisk - kan ikke bedømme høj nok med hensyn til hastighed, support og brugergrænseflade. Gik fra WP Engine til Flywheel derefter til Kinsta og kunne ikke være lykkeligere.

2.500
ugentlige supportsamtaler
30.000+
gigabytes daglig trafik
Kinsta er lokal
Uanset hvor det er på kloden, kan vi lide at være lokale. Derfor ansætter vi et fjernt supportteam, der dækker alle tidszoner. Vi tilbyder også modersmålssproget support på 5 sprog.
Deres online chat-team reagerer straks hver gang jeg har forsøgt at komme i kontakt. Hver gang var de i stand til at løse eventuelle problemer med det samme - også i vores tidszone.
Kinsta er mangfoldig
Vores team er fjernbetjent med nogle lokale hubs. Dette giver os mulighed for at ansætte toptalenter verden over uden grænser.
Vores mangfoldighed er også vores magt. Vi kommer alle fra forskellige samfundslag, og dette udvider vores samlede perspektiv. Det giver en forståelse, som vi kan bruge til daglig, når vi interagerer med hinanden eller med kunder.
Adam Tamics
Development Team Lead
Adrian Lorica
Support Lead APAC
Adrian Merrill
Support Engineer
Adrian Sebastian Izquierdo
Affiliate & Partnerships Manager
Agnes Gugi
Global Expansion Associate
Alexander Dreith
Development Team Lead
Alexander Michaelson
Business Development Manager APAC
Alexandra Simon
Global Expansion SEO Associate
alexbykov
Quality Assurance Associate
amakaikpeazu
Sales Trainer
amielvincent
Support Engineer
Anabel Tamayo
Sales Development Representative
Andelko Lezajic
Support Engineer
Andhi Abdillah
Support Engineer
Andras Gerencser
Director of Development
Andrea Zoellner
VP of Marketing
Andres Escobar
Support Engineer
Andrew Caliao
Support Lead APAC
Andrew Cherry
Security Engineer
Andy Vasile
Support Engineer
Anett Szekeres
Global Expansion Team Lead
Anita Dunai
Head of Local Operations
Anna Dendinger
Billing Representative
Annamaria Boda (Annamari)
HR Generalist
Annamaria Soos
JavaScript Developer
Arcel Mukadi
Technical Support Engineer
Armando Oviedo
Sysops Engineer
Aron Benkoczy
JavaScript Developer
Attila Mandoki
Quality Assurance Associate
Attila Szegedi
Marketing Design Team Leader
Balazs Salfay
Product Owner
Barnabas Urmossy
JavaScript Developer
Bence (Ben) Farkas
Account Executive
Bence Graner
JavaScript Developer
benclayton
Agile Coach (Mon-Fri 9-5 BST)
Bladimir Fernandez
Support Engineer
Bogdan Stratulat
Support Engineer
Bojan Ulemek
Head of SysOps
Brittany Bose
Sales Development Representative
Buki Andras Bence
Global Expansion Trainee
Camila Ortega
Talent Acquisition Specialist
Carlo Daniele
Business Development Manager Italy
Carlo Zablan
JavaScript Developer
Chad Davadi
Migrations Engineer
Chris Buckmaster
Support Manager Americas
Chris Ksiazak
Javascript Developer
Christi Nickerson
Technical Documentation Creator
Christophe Asselin de Beauville
Account Executive - French Markets
condor van heijningen
Account Executive
Cosmin Tataru
Migrations Engineer
Csaba Valyi
Javascript Developer
Csaba Varga
Director of Product
Dani
JavaScript Developer
Daniel Harfouch
Chief Global Strategist
Daniel Oliver
Senior Support Engineer
Daniel Siket
Product Designer
Danielle Hardy
Lead Account Manager/ D&I Co-Chair
David Greene
Head of Internal Support
Diana Egbewunmi
Travel and Events Coordinator
Elod Kuthy
JavaScript Developer
Emerson Veenstra
DevOps Engineer
Eniko Agotai
Global Expansion Intern
Erick Fogtman
Product Owner
Eugene Wozniak
Support Engineer
Evelin Nagy
HR Manager EMEA
Fanni Simon
Global Expansion Intern
farhanfaisal
Malware & Abuse Engineer
Felix Savino
Sales Development Representative
Ferenc Benda
Full Stack Architect
Ferenc Pusztai
Global Expansion Team Lead
Franchesco Kelvin Villanueva
Support Engineer
Fredrick Neo
Support Engineer
GAMO NANA Servais Randolph
Support Engineer
Gema Sandoval Obando
Financial Assistant
Gergo Ferenczi
JavaScript Developer
Gerson Abrego
Technical Support Engineer
Giulio Daprela
Backend Developer, MarTech
Grant Richmond
Frontend Developer
Hannah Phillips
Customer Operations Manager
Hristina Mitkova
Support Lead EMEA
Ian Eustis
JavaScript Developer
Iskak Agus Rachmat Utomo
Internal Support Engineer
Istvan Greczi
Javascript Developer
Jade Suzarte
Marketing Assistant
Jason Kuberka
Head of Migrations
Jed Banaag
Migrations Engineer
Jeff Paul
Director of Technical Support
Jeff Sarlo
Support Engineer
Jelena Stosic
Support Engineer
Jenna Recktenwald
DevOps Engineer
Jeremy Landau
Development Team Lead - Kinnect
jerryrelunia
Javascript Developer
Jesse Luimes
Head of Growth
Joeri Smissaert
DevOps Engineer
John Mark Causing
SysOps Engineer
John Torson
Account Executive
Jon Penland
Chief Operating Officer
Jordan ONeill
Email Marketing Specialist
Jovana Djordjevic
Support Engineer
Julio Adam Pratama
Support Engineer
Karelis Ramos
Client Experience Specialist
Katalin Juhasz
Outreach Coordinator
Katelyn Pauley
Support Lead Americas
Kathy Sheng
PPC Specialist
khaledbarbar
Support Engineer
Kiera Kosciolek
Social Media Manager
Kristof Dombi
Head of Development Operations
Krysten Gillett
Support Engineer
Laszlo Farkas
Director Of Engineering
Laszlo Toth
JavaScript Developer
Lauren Cool
Legal Operations Administrator
Lauri Gombos
DevOps Engineer
Leroy Bobadilla
Key Account Manager
loisedizon
Marketing Assistant
Lorant Toth
Product Design Lead
Magda Macias
Financial Assistant
manoj manduva
Product Designer
Marcel Bootsman
Marketing Manager Dutch Market
Marcelo Gutierrez
SysOps Engineer
Maria Magyar
JavaScript Developer
Maria Mavromataki
JavaScript Developer
marijazivkovic
Graphic Designer
Mario Dimov
SysOps Shift Lead
Marton Szvetko
Full Stack Architect
Matt Sobieray
JavaScript Developer
Matteo Duo
Head of Content
matthaddon
Javascript Developer
Megan Dermody-Hall
Sales Development Representative
Melissa Choy
Head of Marketing Technology
Melissa MacKenzie
Head of Support
merhawiselassie
JavaScript Developer
Merineth Edullantes
Support Lead APAC
Micha Yugto
Support Engineer
Michael Lyon
JavaScript Developer
Michael Manolioudis
SysOps Engineer
Mike England
Development Team Lead
Mike Mortimer
Training Coordinator
Mike Price
Migrations Engineer
Milan Szakacs
Development Team Lead
Mina Mikhail
Support Engineer
Mitul Patel
Javascript Developer
Mogyorodi Balazs
Javascript Developer
Mohamed Kotp
Support Engineer
Mohit Rajpara
Senior Technical recruiter
Monica Martinez
Project Manager
Natalie Wiggins
Product Designer
Nathan Bliss
Chief Sales Officer
Nick Sansivero
Demand Generation Specialist
Nicolas Ramirez-Diaz
JavaScript Developer
Nicole Coetzer
Head of Sales Development
Nikola Djuric
Senior Support Engineer
Paola Uy
Support Engineer
Patience Mendivil
Support Engineer
Patrik Szigeti
Global Expansion Associate
Paulo Paracatu
SysOps Engineer
Pedro Veracierto
Account Executive
Peter Kovacs
Director of Global Expansion
Peter Lubbs
SysOps Engineer
Peter Polgar
Head of Product Design
Peter Seprus
JavaScript Developer
Peter Sziraki
Senior Support Engineer
Peter Viola
Javascript Developer
Preston Lambrecht
Head of Sales
R. D. David Young
CFO & General Counsel
Rachel Devine (Steinbauer)
Director of Sales Operations
Ramil Bermejo
SysOps Shift Lead
Ramy Allam
DevOps Engineer
Rebeka Szabo
Global Expansion Intern
richardfalconer
Head of Developer Experience
Robert Miller
Senior Full Stack Developer
Roberto Villarreal
Director of Client Success
Rodney Nellas
SysOps Engineer
Roger Williams
Head of Client Experience
Roula Vastis
HR Generalist
Rubelyn Eng
Senior Support Engineer
Ryan Ward
Billing Representative & Account Manager
Salman Ravoof
Technical Editor
Salvador Aguilar
Malware & Abuse - Team Lead
Sandor Negyeliczky
Developer
Sandor Patyi
Quality Assurance Associate
Sara Prakasita Dewi
Support Engineer
Sarwar kori
SysOps Engineer
Sean Canavan
Digital Advertising Specialist
Serena Wu
Marketing Project Manager
Shannon Lam
Marketing Editor
Shawn Lim
Frontend Developer
shawnchollette
Support Engineer
Shelby DeNike
Sales Engineer
Siket Kristof
Development Team Lead
Sonia Jimborean
Account manager
Stefanie van Elswijk
Finance Assistant
stephanrotolante
JavaScript Developer
Steve Bonisteel
Technical Editor
Szabina Knetik
Global Expansion Team Lead
Tamas Vasenszki
Quality Assurance Associate
Taryn Bonugli
Senior Talent Acquisition Manager
Tatiana Gripasova
JavaScript Developer
Teodora Vegh
Culture Team Lead
Thoriq Firdaus
Senior Full Stack Developer
Tiago Almeida
Full Stack Architect
Timea Schnebli
Sales Development Representative
tjprawel
Sales Development Representative
Tom Sepper
Chief Customer Officer
Tom Zsomborgi
Chief Business Officer
Trajche Cekov
SysOps Engineer
traviswhite
JavaScript Developer
Vela Farquharson
JavaScript Developer
Veselin Gorbachev
Support Engineer
Victor B Andersen
JavaScript Developer
Viktoria Korodi
Head of Quality Assurance
Viktoria Vass
UX Designer
Vilte Ziaunyte
TA Candidate Experience Coordinator
Vladimir Milosavljevic
Support Engineer
Vladimir Tanovic
Support Lead EMEA
Wayne Gordon
Support Engineer
Yuri Kague
Graphic Designer
Zaina Xavier
Director of Human Resources
Zsofia Hidas
Talent Acquisition Coordinator
Zsolt Makrai
Developer Team Lead
Lang historie kort — disse mennesker ved, hvordan man ansætter og vedligeholder fjernarbejdere.
Kinsta elsker WordPress
Ligesom dig er vi alle medlemmer af WordPress-samfundet: brugere, udviklere og entusiaster. Derfor bygger vi vores forretning omkring verdens bedste CMS.
Vi forsøger også at give tilbage, når vi kan: støtte lokalsamfund, sponsorere WordCamps og meetups, og bidrage til WordPress-kerneudvikling.
Hjælp mig venligst med at bifalde @kinsta for deres generøsitet i at støtte #WCUS med deres tid, talent og økonomisk støtte. Jeg værdsætter oprigtigt den lidenskab og entusiasme, du deler med WordPress-samfundet.
Kinsta is creating a better experience for every customer
Our dedication to high-quality hosting means continually innovating to serve our customers' evolving needs. The features we develop, our tech stack, interface, and support are all designed to offer a best-in-class experience.
We are proud to be one of the fastest-growing managed WordPress hosts in the industry and are committed to raising the bar every day.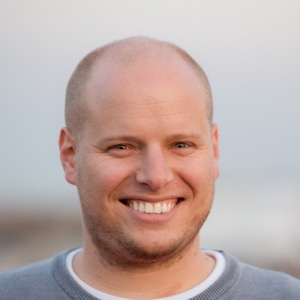 Our plan is to create a platform where developers can find everything they need to run a web service with ease, so they can focus on creating and sharing their best work with the world.
262%
Kundebasevækst i 2018
97%
Support tilfredshedsvurdering