Senior JavaScript Developer
Kinsta es un proveedor de WordPress hosting gestionado de alta calidad y diseñado para todo tipo de empresas ya sean grandes o pequeñas. Somos los primeros exclusivamente potenciados por Google Cloud Platform mientras utilizamos un sistema de contenedores aislados. Creemos que la disponibilidad constante y una experiencia excepcional de usuario son imprescindibles. Es por eso que siempre utilizamos el último software y la tecnología más avanzada para alimentar nuestra infraestructura.
Ubicación

Remote

Commitment

Full-time Remote
At Kinsta we aim to create truly effective solutions for our customers and internal teams. We believe the only way to maintain and scale our standards is to focus on quality code. We are looking for a seasoned senior JavaScript developer who wants to work with a 100% remote, globally distributed company. We work with an ownership-embracing, highly skilled team in a relaxed environment where culture is as important as technical excellence.
As part of our JS Development Team, you will be working with some of the most exciting JavaScript tools on the market to build our client-facing and internal tools.
Our Stack:TypeScript, React, Node.js, GraphQL, SQL, NoSQL, Webpack, Babel, SWC, Jest, Storybook, GitHub, Docker, Stripe
Responsibilities and Challenges:
You will be tasked with contributing to and eventually leading a diverse set of projects that immediately impact our customers' experience, our internal teams' day-to-day, and thus our business as a whole.
We rely heavily on communication between all team members, regardless of team or department lines. As a Kinsta developer, you will be communicating with the Design, QA, Marketing, and Support teams to provide and solicit feedback.
We strive to implement a bottom-up approach, hand in hand with an ownership mentality. Our goal is to give each developer as much freedom as possible with the capacity, knowledge, and willingness to make decisions that matter.
We implement a robust review process to ship quality code. All developers are expected to participate in code reviews to ensure accountability and stability, share knowledge, and learn from peers.
About You:
You have a minimum of 5 years of hands-on experience with JavaScript, including backend and frontend.
Experienced with backend-focused JS (e.g., Node.js, Express).
Experienced with React or other modern frontend frameworks (eg: Vue, Angular, Svelte).
Experienced with modern JS/TS tools (Babel, SWC, esbuild, current ES standards).
Experienced with statically typed languages or typing tools for JS (Typescript, Flow, Elm).
Experienced with databases (SQL or NoSQL).
Experienced with git and team collaboration via pull requests.
Experienced with JS testing frameworks (Jest, Mocha).
Experienced with frontend build tools (Webpack, Rollup, Vite).
Bonus points:
Experience with web hosting, server infrastructure, or server management.
Familiarity with Cloudflare and its API.
In-depth experience with the Stripe API.
Benefits:
We have a fully remote culture with a globally distributed, international team. You can work anywhere with appropriate internet access.
To ensure that everyone has time to rest and recharge, we offer Flexible paid time off.
We offer flexibility with work hours.
Remote expense budget and personal career development budget.
Due to the ownership mentality, developers participate in projects from conception to deployment.
Everyone has a voice in the development process, and we welcome ideas, thoughts, and constructive criticism.
We have an amazing product design (UX and UI) team, and tasks are thoroughly researched and designed before development begins.
Kinsta is proud to be an equal opportunity employer. We will not discriminate and we will take actions to ensure against discrimination in employment, recruitment, advertisements for employment, compensation, termination, promotions, and other conditions of employment against any employee or job applicant on the basis of race, color, gender, national origin, citizenship, age, religion, creed, disability, marital status, veteran's status, sexual orientation, gender identity, gender expression, or any other status protected by the laws or regulations in the locations where we operate.
By applying to one of our positions, you agree to the processing of the submitted personal data in accordance with Kinsta's Privacy Policy, including the transfer of your data to the United States, which does not have a GDPR-equivalent data protection law.
#LI-Remote, #IHSRemote
El gran equipo de Kinsta está repartido por todo el mundo
¡Estás de suerte! Estamos buscando activamente más colaboradores con talento y conocimientos de tecnología para unirse a nuestro increíble equipo. Si estás dispuesto a aprender un montón de nuevas tecnologías en una empresa tecnológica innovadora en crecimiento, ponte en contacto con nosotros.
La vida en Kinsta
Kinsta es un lugar divertido y acogedor donde los miembros de nuestro equipo se conectan entre sí en torno a las cosas que les gustan: los viajes, el aprendizaje de nuevos idiomas, la lectura, la familia, las mascotas y mucho más. Kinsta también es un lugar donde se realiza un trabajo de calidad.
Esperamos que todos sean honestos y directos con sus ideas y contribuciones. En el día a día, nos desafiamos unos a otros para subir el listón constantemente, fomentamos el pensamiento innovador para lograr grandes avances y nos comprometemos apasionadamente a superar nuestros objetivos.
Estamos buscando personas que puedan tomar la iniciativa y aportar ideas en cualquier parte de la empresa. Promovemos el aprendizaje continuo en un ambiente de trabajo flexible.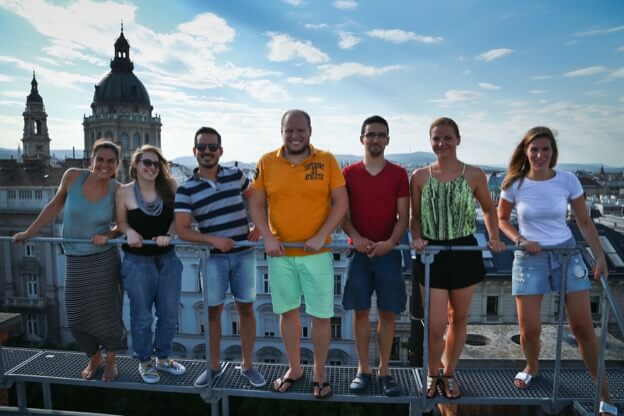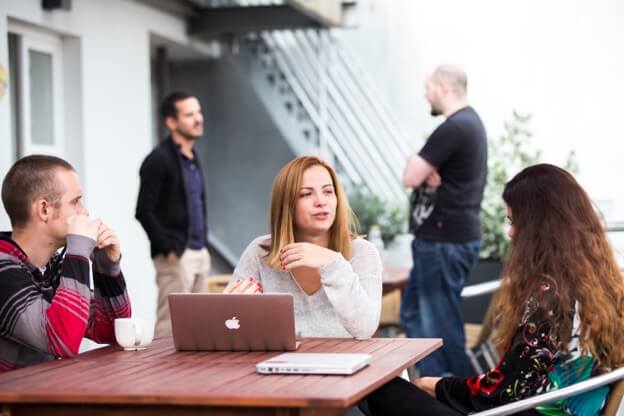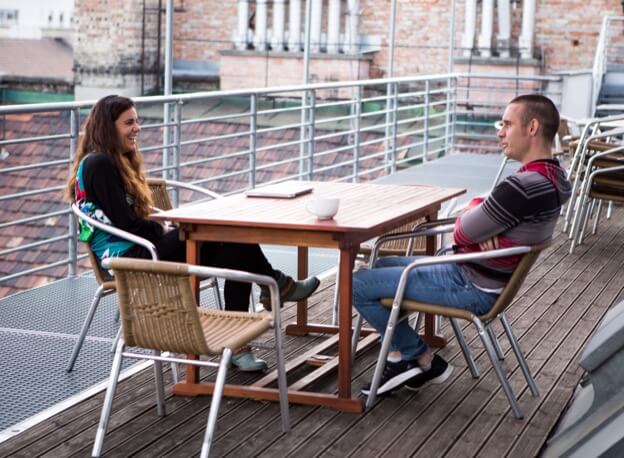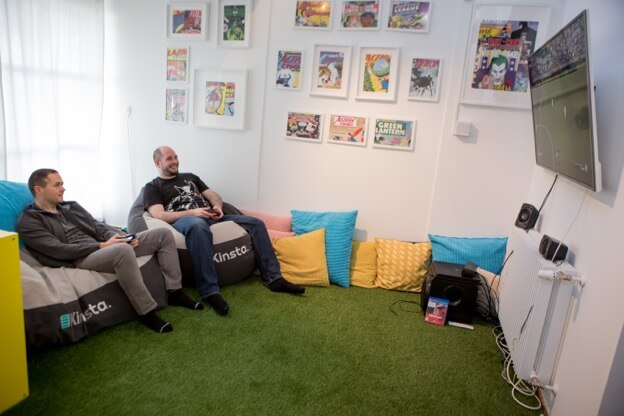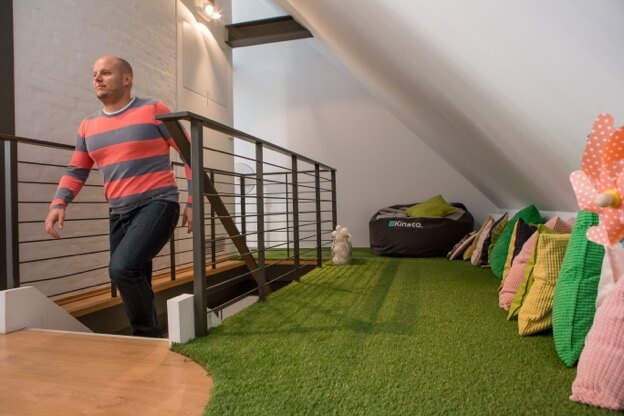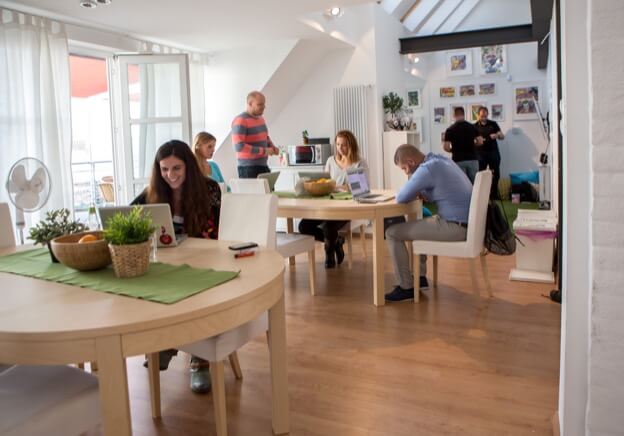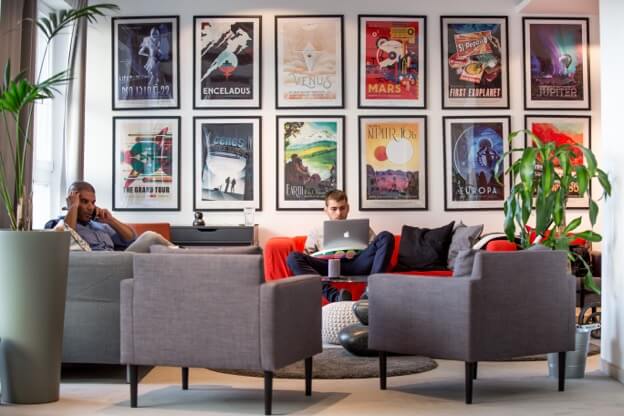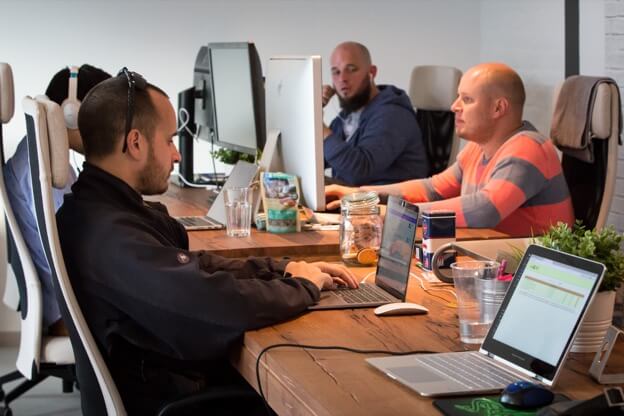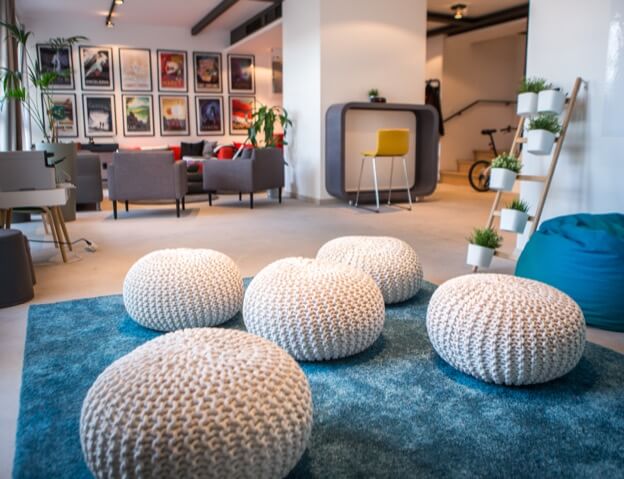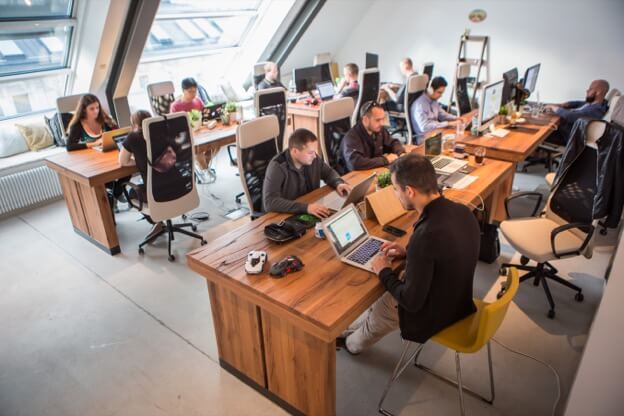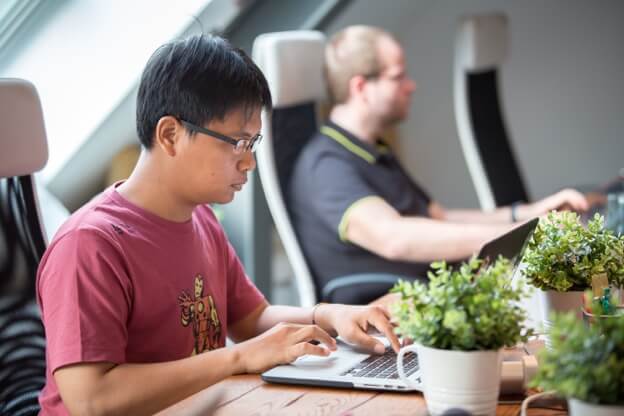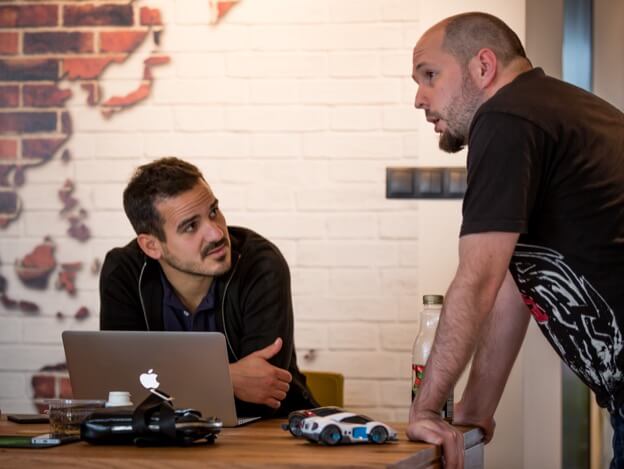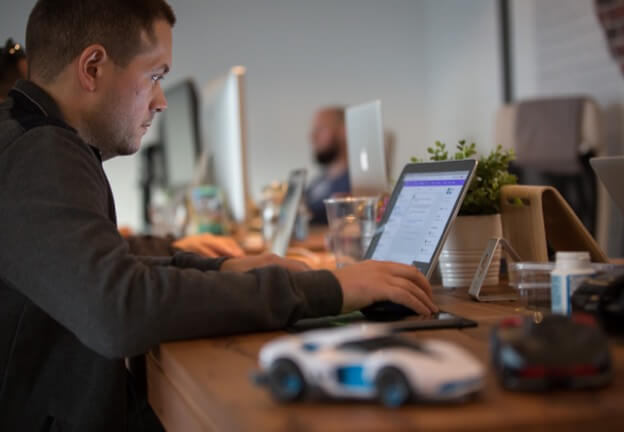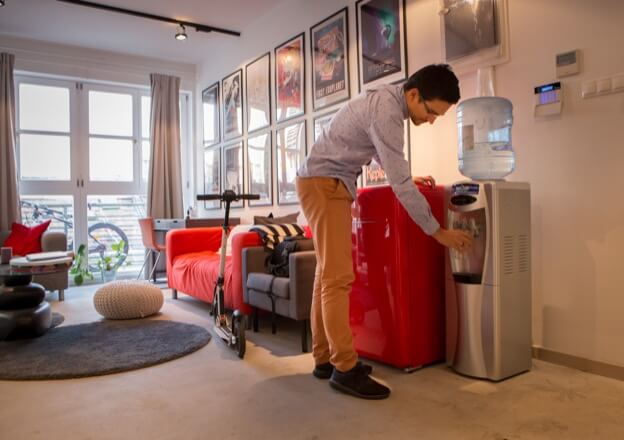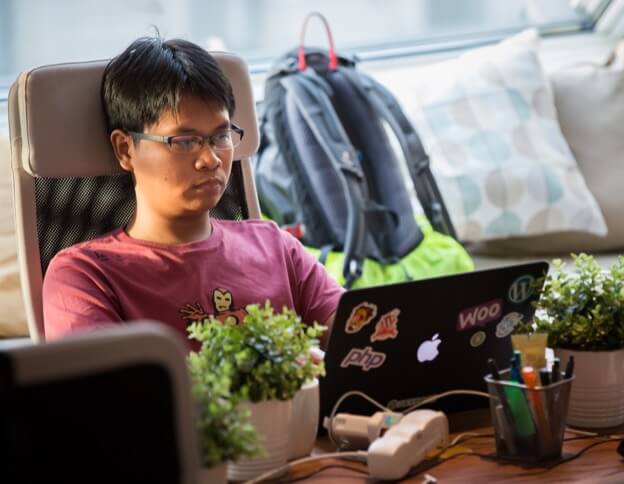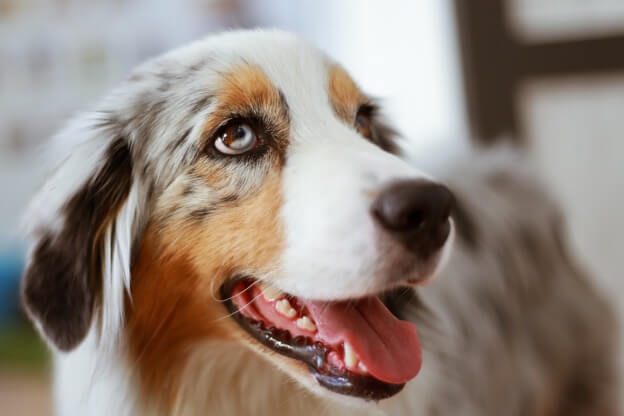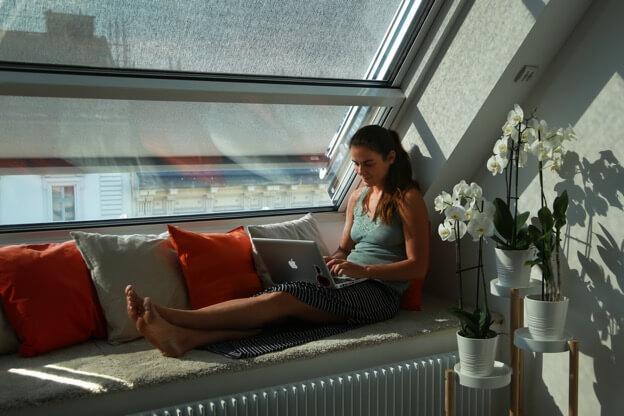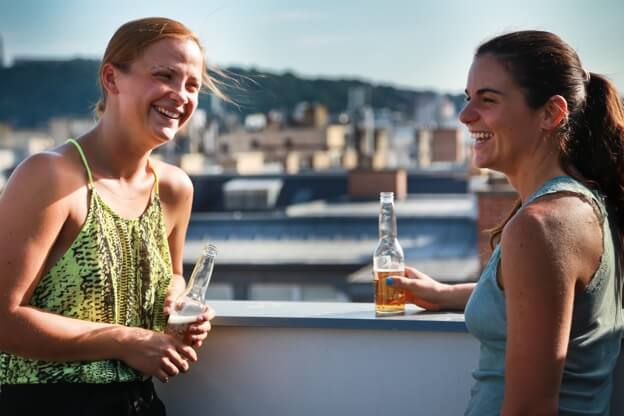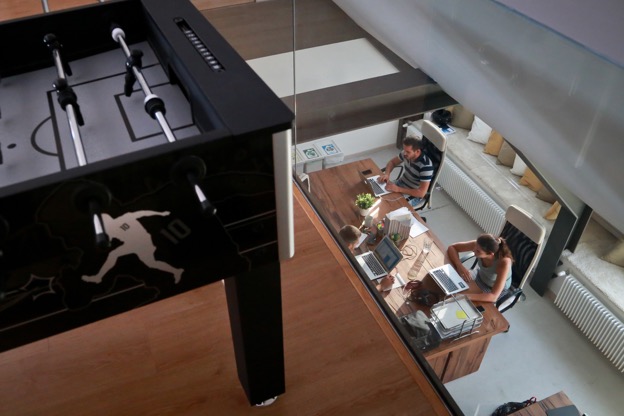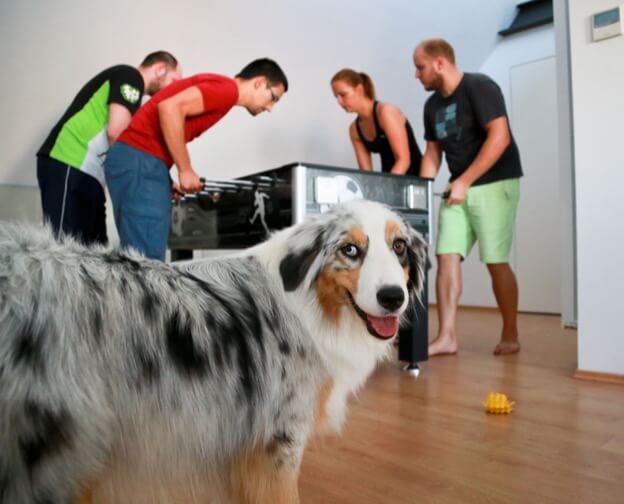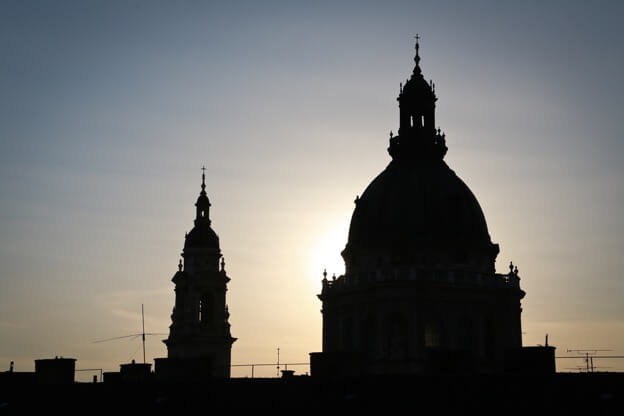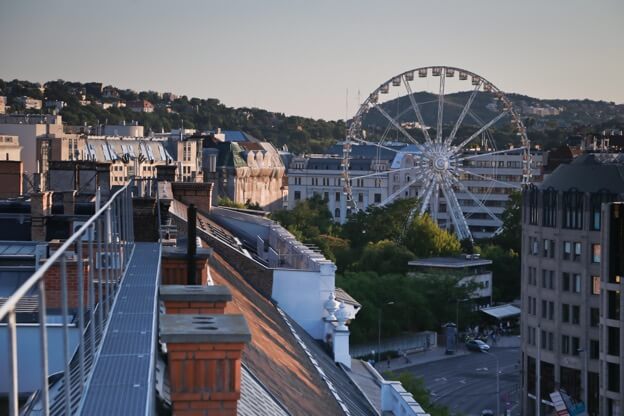 Ambiente de trabajo remoto
Presupuesto para gastos externos
Vacaciones flexibles para que puedas descansar y recargar energías
Presupuesto de formación para ayudarte a desarrollar tu carrera profesional
Cómo examinamos y seleccionamos a los recién llegados
Solicita uno de nuestros puestos disponibles
Puede que te pidamos que realices una breve evaluación (un vídeo o un test)
Te invitamos a una primera llamada de RRHH, para que podamos conocernos
Te invitamos a una o dos rondas de entrevistas técnicas más profundas con el director de contratación y el equipo
Si has pasado con éxito todas las rondas de entrevistas, recibirás una oferta de nuestra parte
Una vez que hayas aceptado nuestra oferta, tendrás que pasar un control de antecedentes
¡Bienvenido a bordo!