Senior Scrum Master
Kinsta es un proveedor de WordPress hosting gestionado de alta calidad y diseñado para todo tipo de empresas ya sean grandes o pequeñas. Somos los primeros exclusivamente potenciados por Google Cloud Platform mientras utilizamos un sistema de contenedores aislados. Creemos que la disponibilidad constante y una experiencia excepcional de usuario son imprescindibles. Es por eso que siempre utilizamos el último software y la tecnología más avanzada para alimentar nuestra infraestructura.
Ubicación

Remote

Commitment

Full-time Remote
Kinsta has grown exponentially in recent years and we recognize that to continue growing at scale, we need to adopt frameworks and practices that will enable us to further manage expansion. Education, coaching, and training of agile concepts and practices is a cornerstone of the next stage of sustainable, managed growth here at Kinsta. We now have an exciting opportunity for a Senior Scrum Master/Agile Coach to join a 100% remote, globally distributed company.
The Senior Scrum Master/Agile Coach will be the champion of the Agile Team, someone who will resolve impediments for the teams and support the teams to grow into even more efficient self-organizing units. This requires that the Agile Coach takes ownership of the agile processes and seeks to iteratively improve these.
As part of the Agile Coach role, your job will be to ensure the project is working smoothly and each team member has the tools to get their work done efficiently and effectively. The Agile Coach should support the team to execute the backlog as defined by the Product Manager, ensuring that deliverables are on time and with production quality.
Responsibilities and Challenges:
As this is the first Scrum Master/Agile Coach position in Kinsta, a key responsibility will be guiding the team and organization on how to use Agile and Scrum practices and values. This role will be pivotal in defining successful Agile adoption within Kinsta, setting the vision for Agile practice, and hiring a team of Agile Champions across the development organization
Assess Agile maturity levels, coach, train and mentor, and leverage skills from coaching, facilitation, and conflict resolution to move the team(s) and organization to higher levels of agile maturity at a pace that is sustainable and comfortable
Work with the team to identify impediments, remove these impediments, or guide the team to resolve these impediments.
Have a structured and transparent approach to agile planning, monitor progress and react to change - ensuring all relevant parties are aware of the team's progress and ability to deliver
Adopt a servant leadership style whenever possible to build a trusting and safe collaborative environment where problems can be raised without fear of blame, retribution, or being judged
Facilitate getting the work done without coercion, assigning, or dictating the work
Embrace the concept of continuous learning in your own journey and instill the same in the team(s) you coach
Demonstrate thought leadership and provide prescriptive, opinionated direction on development practices
About You:
You have a first-level Scrum Master certification (CSM and/or PSM I)
You have experience playing the Scrum Master role for at least 4 years for a software development team that has diligently applied Scrum principles, practices, and theory
You have knowledge of numerous well-documented patterns and techniques for facilitating the Scrum approach (for example Burndown techniques, Retrospective formats, handling bugs, etc)
You have the knowledge and/or experience with Development practices: User Stories, TDD, Continuous Integration, Continuous Testing, Pairing, Automated Testing
You possess a high degree of self-awareness, excellent communication, and mentoring skills
Bonus points:
If you're experienced using Jira, Confluence, and other Atlassian tools.
If you have experience working in a 100% remotely distributed team environment
Benefits:
We have a fully remote culture with a globally distributed, international team. You can work anywhere with appropriate internet access.
To ensure that everyone has time to rest and recharge, we offer Flexible paid time off.
We offer flexibility with work hours.
Remote expense budget and personal career development budget.
This position offers a great deal of flexibility, responsibility, and opportunity for growth.




We would love to hear from you even if you don't meet 100% of the requirements!
Kinsta is proud to be an equal opportunity employer. We will not discriminate and we will take actions to ensure against discrimination in employment, recruitment, advertisements for employment, compensation, termination, promotions, and other conditions of employment against any employee or job applicant on the basis of race, color, gender, national origin, citizenship, age, religion, creed, disability, marital status, veteran's status, sexual orientation, gender identity, gender expression, or any other status protected by the laws or regulations in the locations where we operate.
By applying to one of our positions, you agree to the processing of the submitted personal data in accordance with Kinsta's Privacy Policy, including the transfer of your data to the United States, which does not have a GDPR-equivalent data protection law.
#LI-Remote, #IHSRemote
El gran equipo de Kinsta está repartido por todo el mundo
¡Estás de suerte! Estamos buscando activamente más colaboradores con talento y conocimientos de tecnología para unirse a nuestro increíble equipo. Si estás dispuesto a aprender un montón de nuevas tecnologías en una empresa tecnológica innovadora en crecimiento, ponte en contacto con nosotros.
La vida en Kinsta
Kinsta es un lugar divertido y acogedor donde los miembros de nuestro equipo se conectan entre sí en torno a las cosas que les gustan: los viajes, el aprendizaje de nuevos idiomas, la lectura, la familia, las mascotas y mucho más. Kinsta también es un lugar donde se realiza un trabajo de calidad.
Esperamos que todos sean honestos y directos con sus ideas y contribuciones. En el día a día, nos desafiamos unos a otros para subir el listón constantemente, fomentamos el pensamiento innovador para lograr grandes avances y nos comprometemos apasionadamente a superar nuestros objetivos.
Estamos buscando personas que puedan tomar la iniciativa y aportar ideas en cualquier parte de la empresa. Promovemos el aprendizaje continuo en un ambiente de trabajo flexible.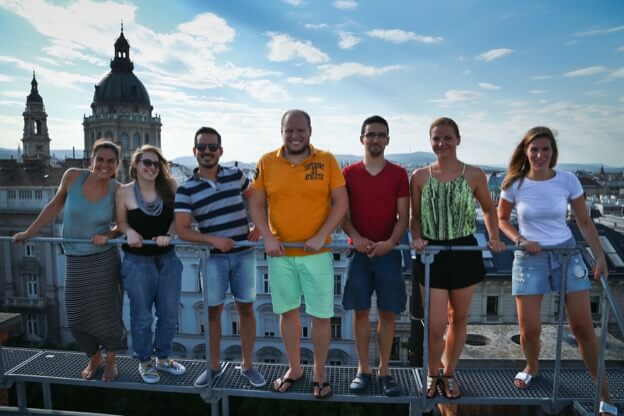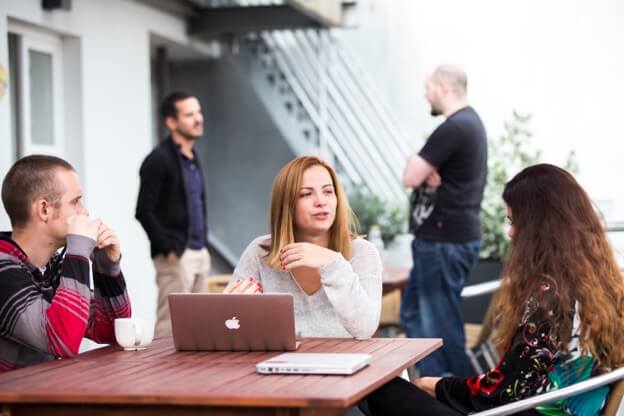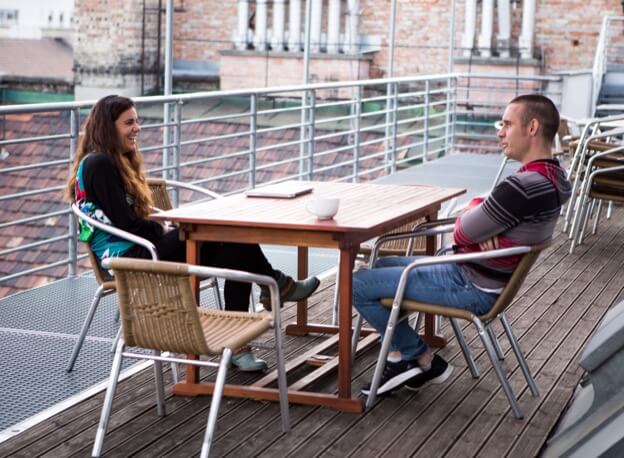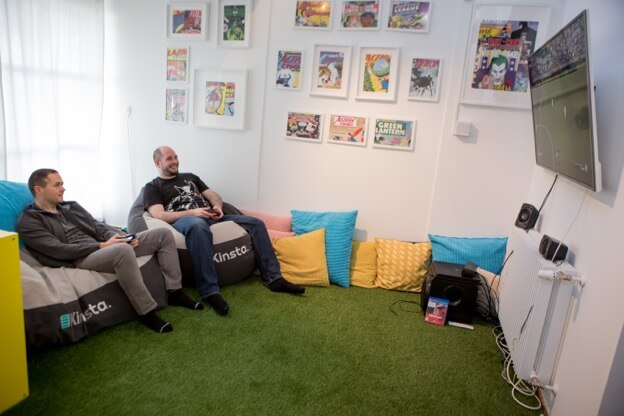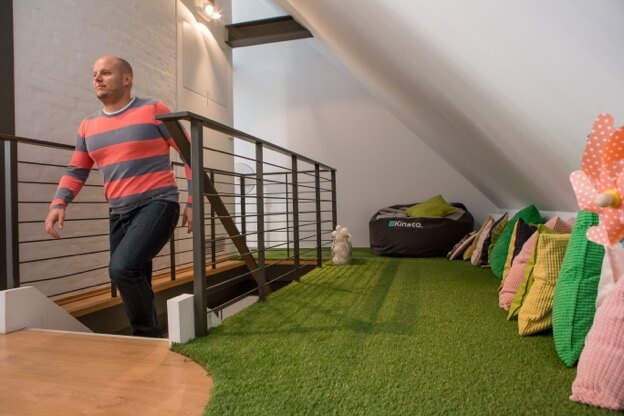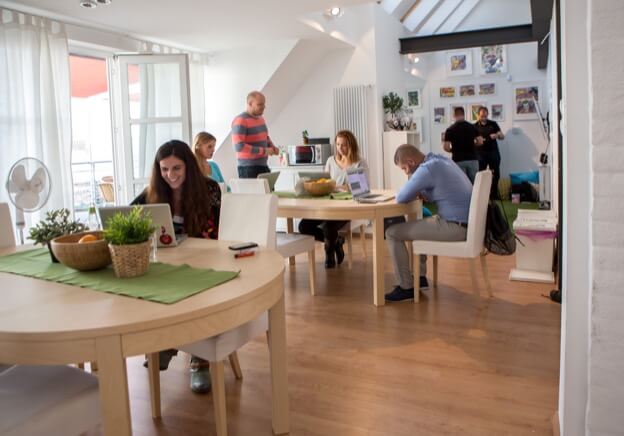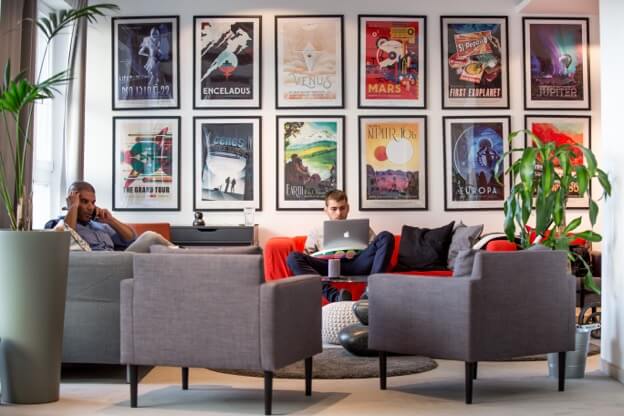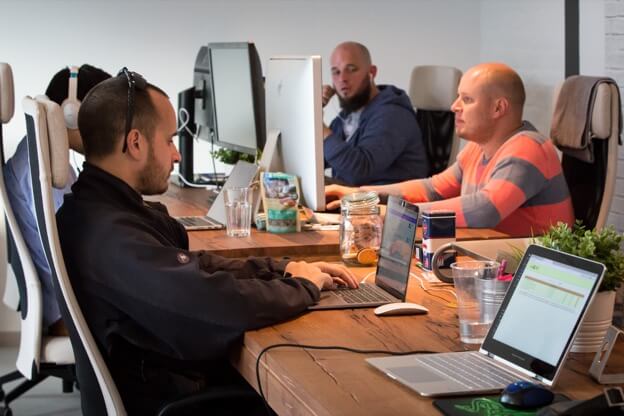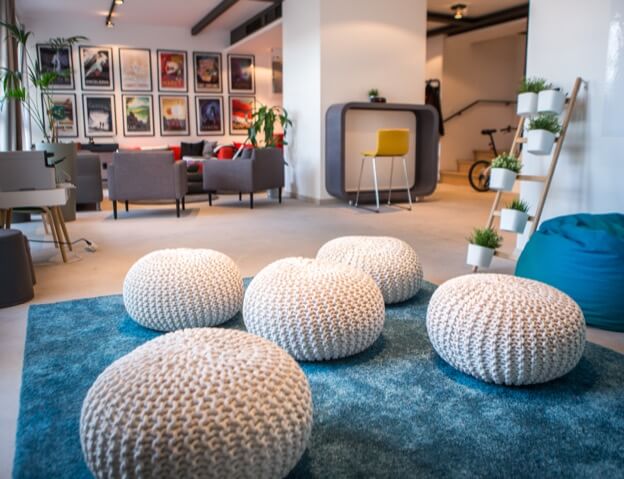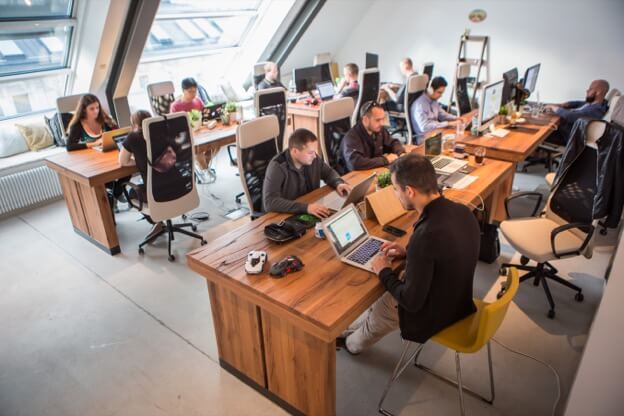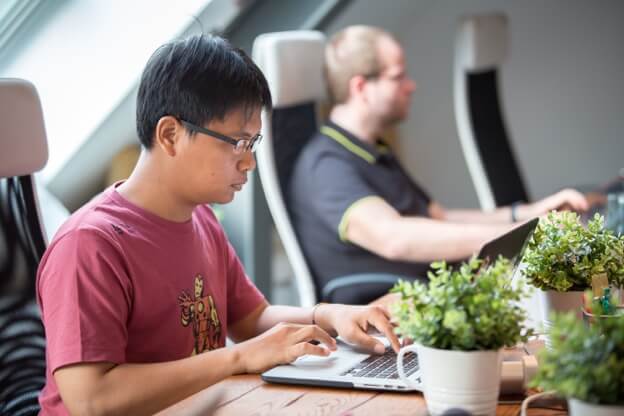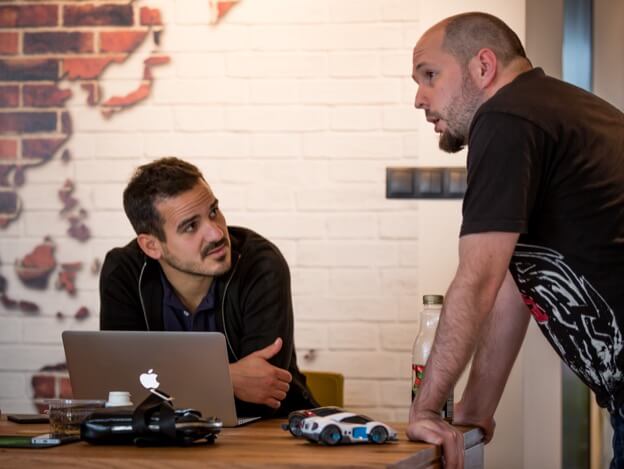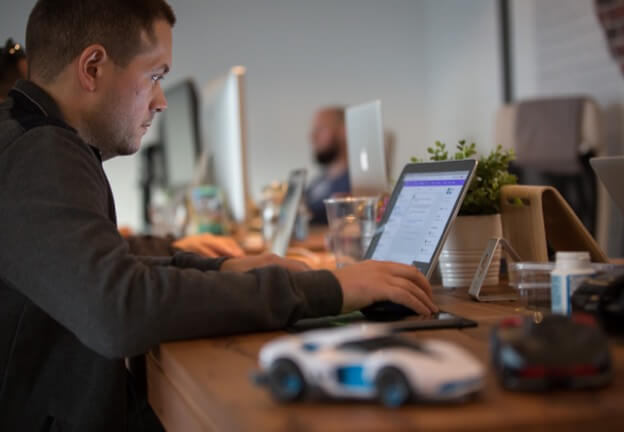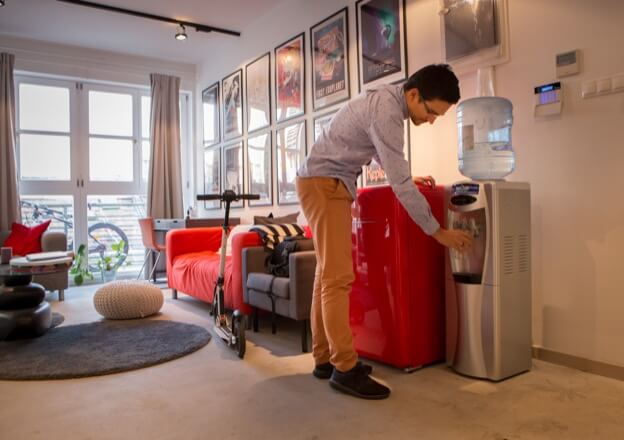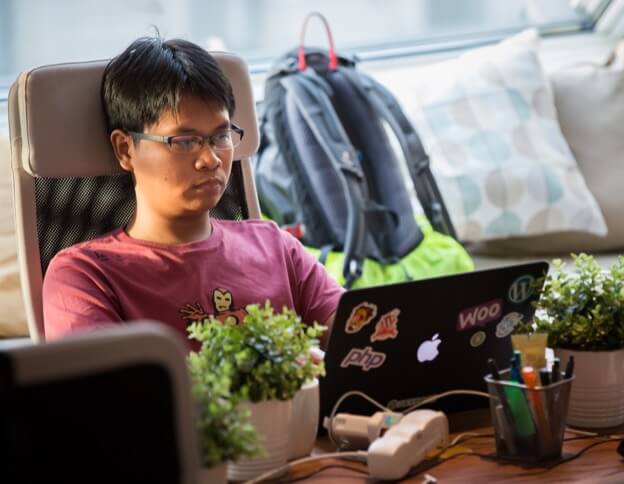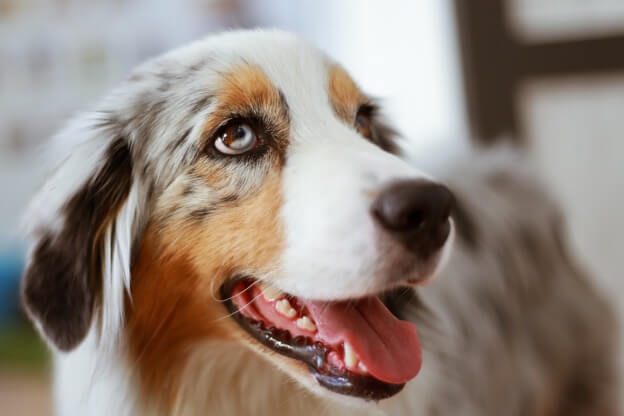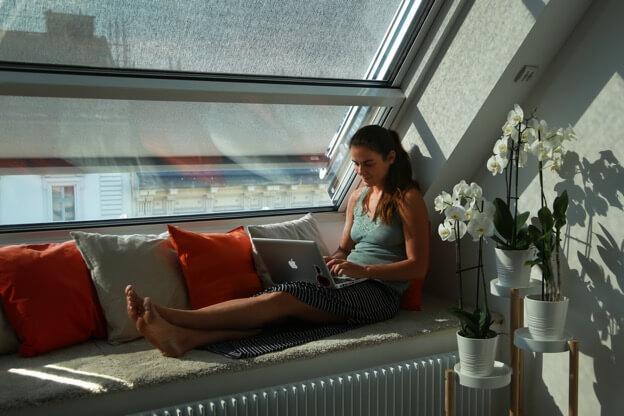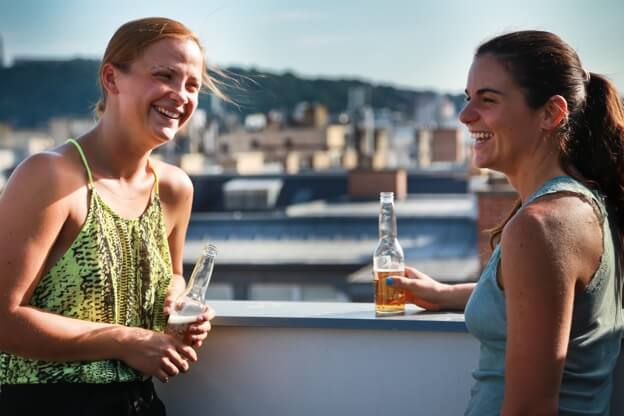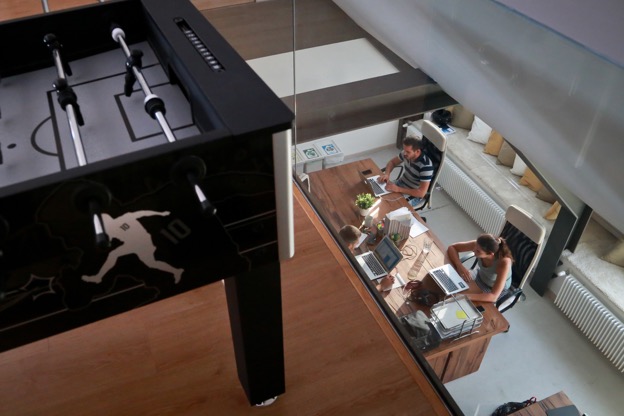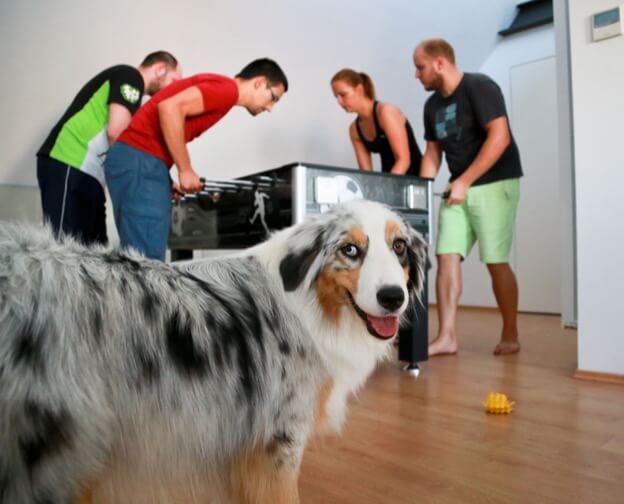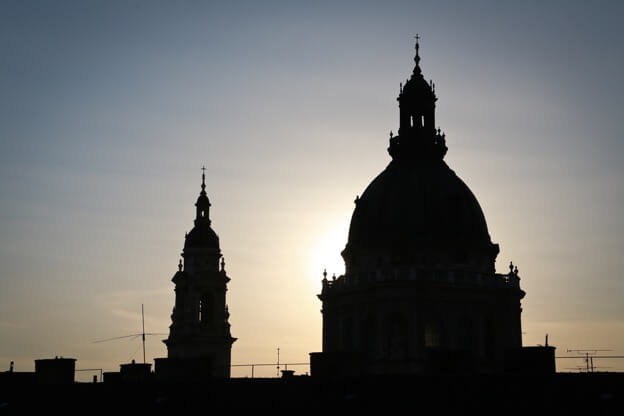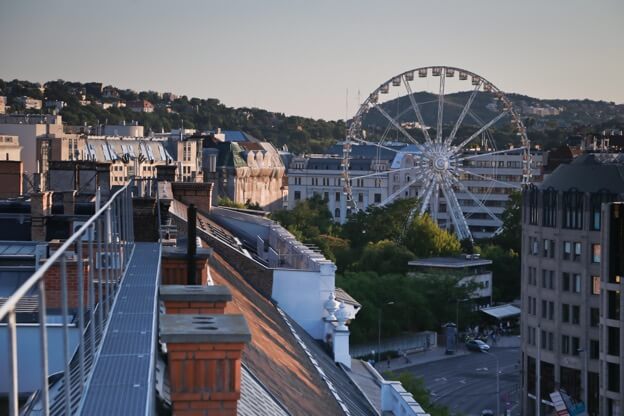 Ambiente de trabajo remoto
Presupuesto para gastos externos
Vacaciones flexibles para que puedas descansar y recargar energías
Presupuesto de formación para ayudarte a desarrollar tu carrera profesional
Cómo examinamos y seleccionamos a los recién llegados
Solicita uno de nuestros puestos disponibles
Puede que te pidamos que realices una breve evaluación (un vídeo o un test)
Te invitamos a una primera llamada de RRHH, para que podamos conocernos
Te invitamos a una o dos rondas de entrevistas técnicas más profundas con el director de contratación y el equipo
Si has pasado con éxito todas las rondas de entrevistas, recibirás una oferta de nuestra parte
Una vez que hayas aceptado nuestra oferta, tendrás que pasar un control de antecedentes
¡Bienvenido a bordo!