Editorial Team Lead
Kinsta is een premium managed WordPress hosting provider ontworpen voor alle soorten bedrijven, klein of groot. Wij zijn de eerste die exclusief gebruik maken van het Google Cloud Platform in een geïsoleerd container systeem. Constante beschikbaarheid en een uitstekende gebruikerservaring is voor ons een must. Daarom maken wij altijd gebruik van de nieuwste software en de meest geavanceerde technologie voor onze infrastructuur.
Locatie

Remote

Toewijding

Full-time Remote
Kinsta is a modern cloud hosting company, with a growing club of 25,000+ customers including startups, universities and Fortune 500 firms. We're motivated by excellent quality, and proud to have received a 97% satisfaction rating from our customers. At Kinsta, we offer a remote-first and flexible environment. We're a highly-driven team that loves making an impact, and we trust in each other so much that we don't need to be tied by spaces or borders to build a brighter future together.
The Content Team at Kinsta is essential to the growth and success of our company. As Editorial Team Lead, your role will be focused on leading our team of in-house editors and freelance writers, ensuring our quality standards across all published content, and being the driver of our editorial publishing schedule. You will be reporting to our Head of Content and work with our team of four Editors, as well as the rest of our Marketing Team.
What You Will Do:
Drive Kinsta's editorial publishing schedule
Work with the Head of Content to determine content and topics and support our strategy
Ensure that our content meets the highest standards and improve overall editorial quality
Make edits to ensure content is accurate and up-to-date
Foster a work environment within the Editorial team that is characterized by collaboration, creativity, mutual respect, and responsibility
Perform lead responsibilities, including performance reviews, hiring and interviewing, as well as managing and mentoring team members
Who You Are:
At least 3 years of relevant experience reviewing, editing, and writing highly technical content.
Proficient in written and spoken English with superior writing and strong editing skills.
An organized professional with experience leading and coordinating other in-house editors and third-party providers.
Basic knowledge of SEO and its role.
Working knowledge of PHP and database software (MySQL, MongoDB, MariaDB, or PostgreSQL).
Working knowledge of Jamstack/Static Sites and headless/decoupled architecture.
Our Benefits:
Flexible and remote-first environment.
Annual remote expense budget.
Flexible PTO.
Paid parental leave.
Annual professional development budget: available after one year with Kinsta.
Sabbatical: available after three years with Kinsta (and every three years thereafter).
Location-specific healthcare benefits (includes vision and dental) for employees hired in the USA, UK and Hungary.
Pension plan for employees hired in the UK, and 401k contributions for employees hired in the USA.
Kinsta is proud to be an equal opportunity employer. We will not discriminate and we will take actions to ensure against discrimination in employment, recruitment, advertisements for employment, compensation, termination, promotions, and other conditions of employment against any employee or job applicant on the basis of race, color, gender, national origin, citizenship, age, religion, creed, disability, marital status, veteran's status, sexual orientation, gender identity, gender expression, or any other status protected by the laws or regulations in the locations where we operate.
By applying to one of our positions, you agree to the processing of the submitted personal data in accordance with Kinsta's Privacy Policy, including the transfer of your data to the United States.
#LI-Remote, #IHSRemote
Kinsta's gemotiveerde team is verspreid over de hele wereld
Je hebt geluk! Wij zijn actief op zoek naar meer getalenteerde en technisch onderlegde collega's om ons geweldige team te versterken. Als je bereid bent om een ​​heleboel nieuwe technologieën te leren bij een innovatief groeiend technologiebedrijf, neem dan alsjeblieft contact met ons op.
Het dagelijks leven bij Kinsta
Kinsta is een leuke en gastvrije plek waar onze teamleden met elkaar in contact komen over de dingen waar ze van houden: reizen, nieuwe talen leren, lezen, familie, huisdieren en meer. Kinsta is ook een plek waar kwaliteitswerk wordt afgeleverd.
Wij verwachten van iedereen om eerlijk te zijn en naar voren te stappen met hun ideeën en toevoegingen. Elke dag dagen wij elkaar uit om de lat steeds hoger te leggen, moedigen wij elkaar aan om anders te denken om innovatieve doorbraken te realiseren en zijn wij gepassioneerd toegewijd aan het behalen en verbeteren van onze doelen.
We zijn op zoek naar mensen die het initiatief kunnen tonen en overal in het bedrijf ideeën kunnen inbrengen. We moedigen continu leren in een flexibele werkomgeving aan.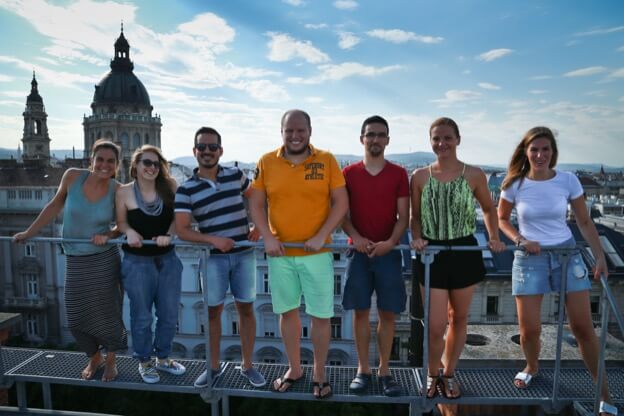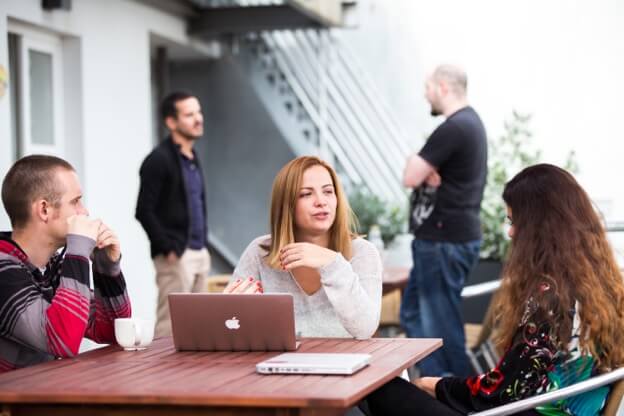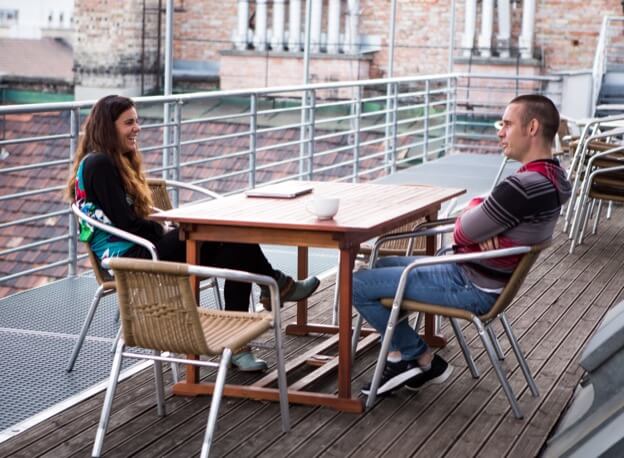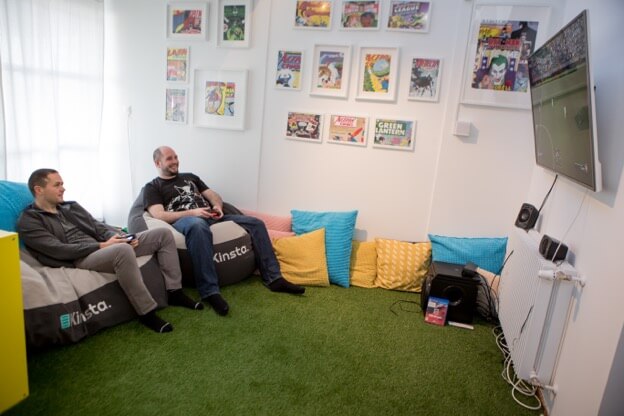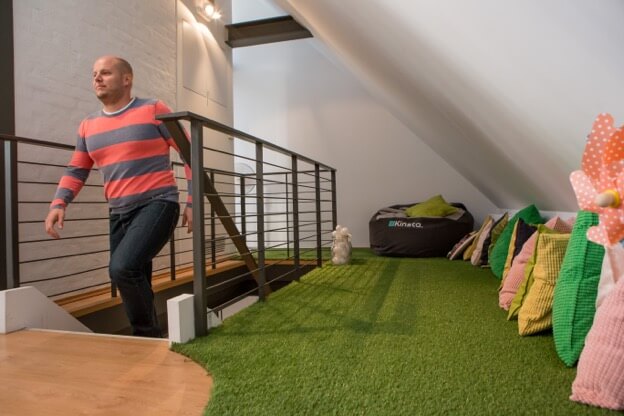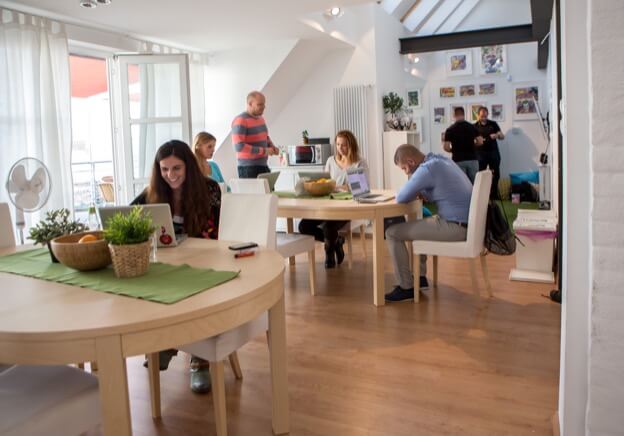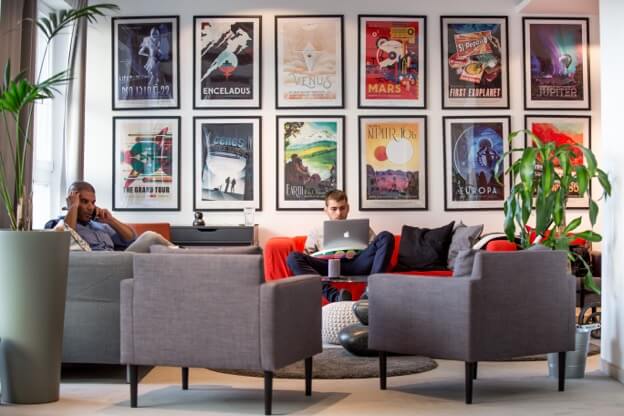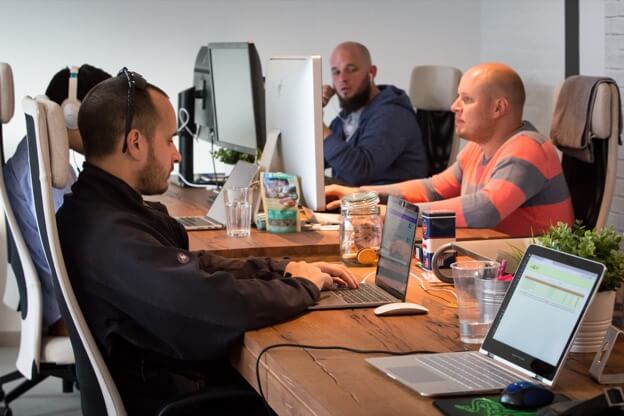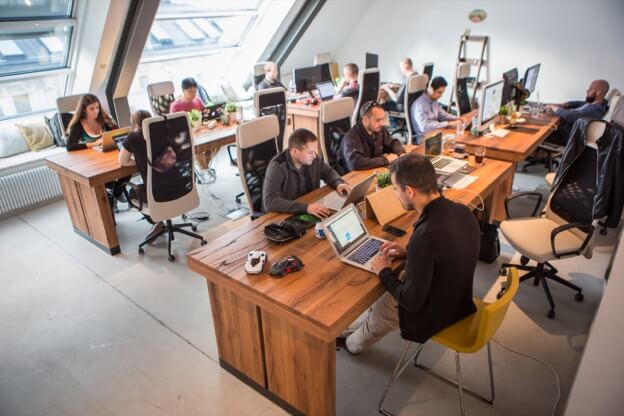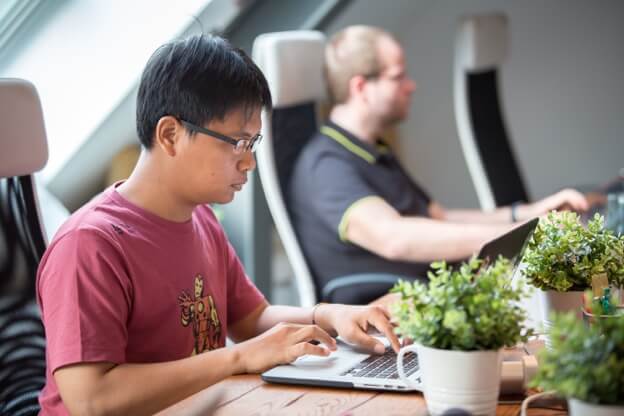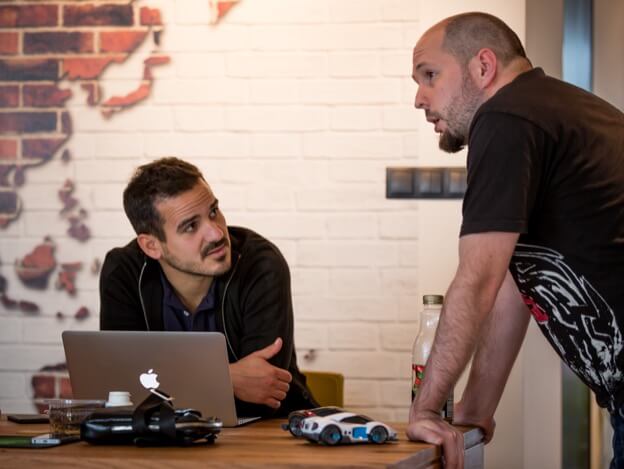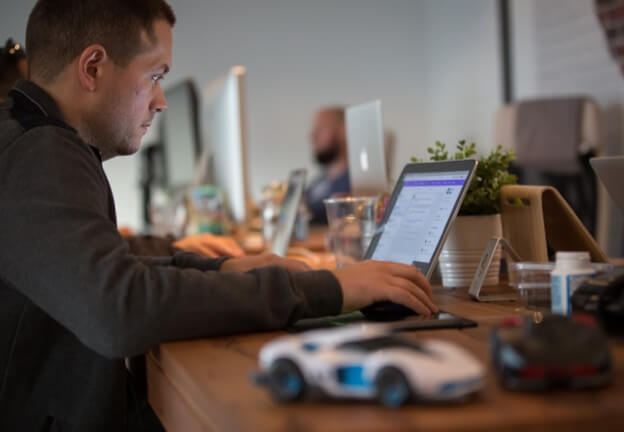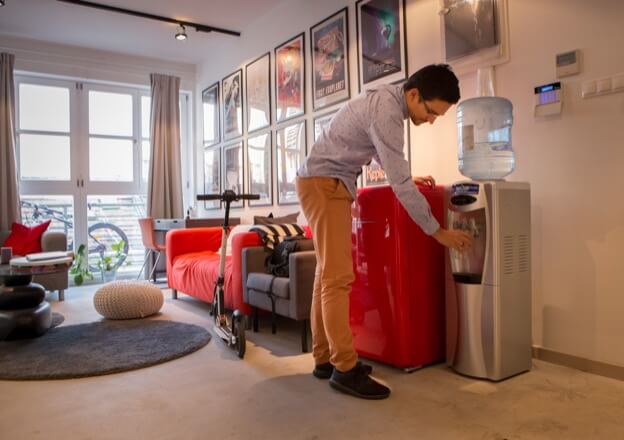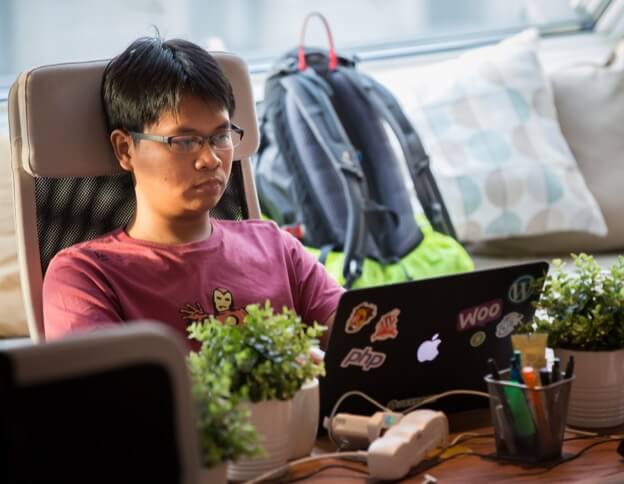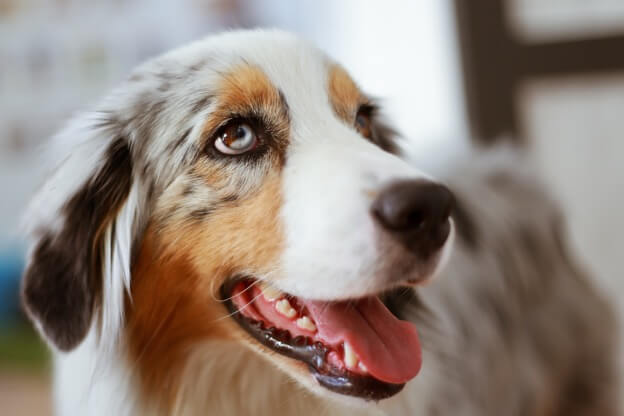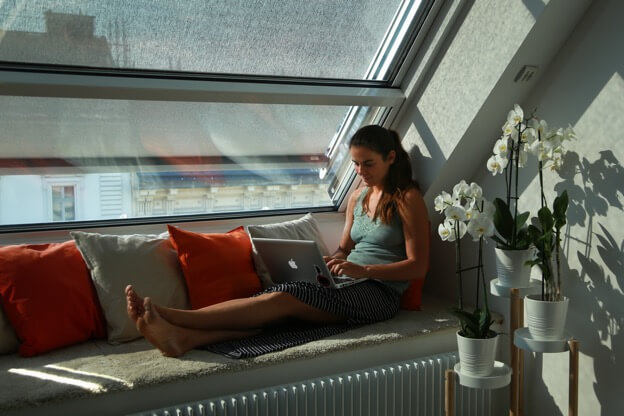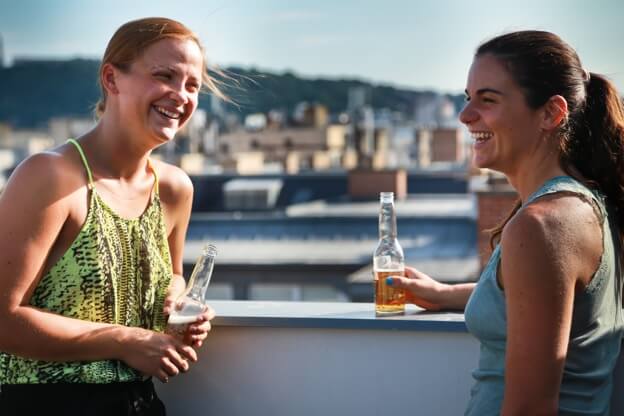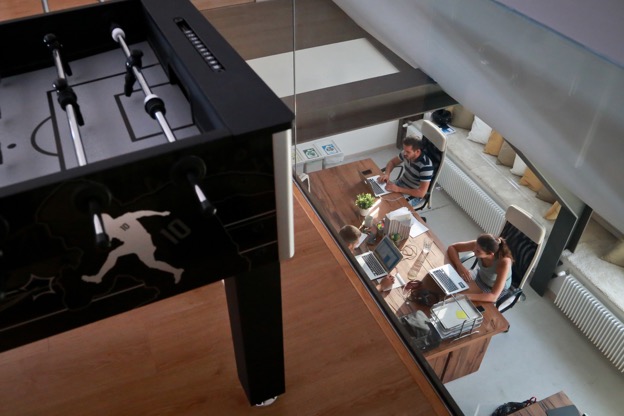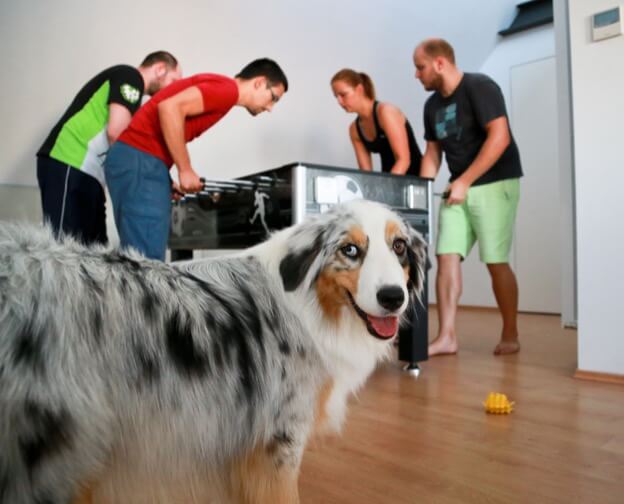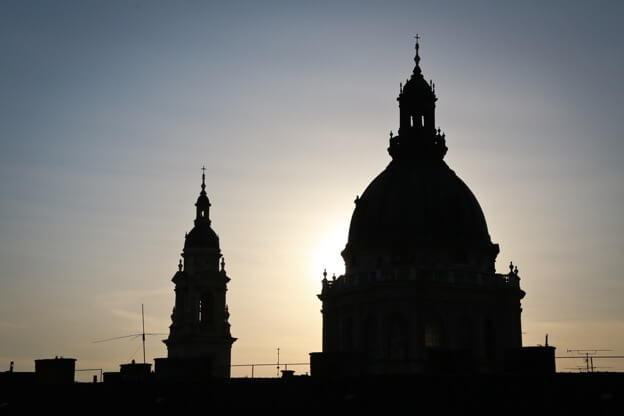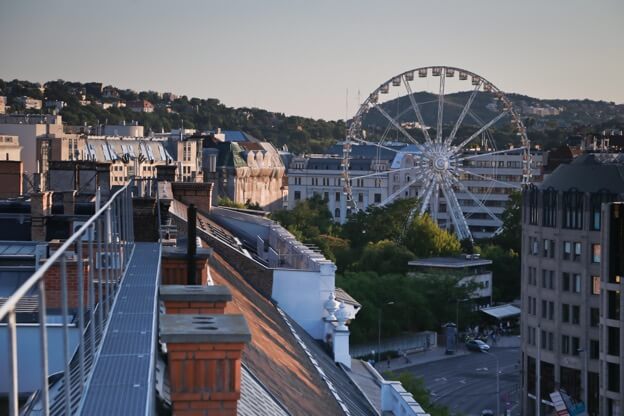 Budget voor remote kosten
Flexibel betaald verlof, zodat je kan uitrusten en opladen
Budget voor cursussen om je te ondersteunen in je carrière-ontwikkeling
Hoe wij nieuwkomers selecteren en beoordelen
Jij solliciteert voor één van onze open vacatures
We kunnen je vragen en korte beoordeling uit te voeren (via video of een test)
We nodigen je uit voor een eerste HR gesprek, zodat we elkaar kunnen leren kennen
We nodigen je uit voor één of twee gespreksrondes met het team en de wervingsmanager voor meer details, en technische vragen
Als je deze gespreksrondes succesvol doorloopt, krijg je van ons een aanbieding
Zodra je onze aanbieding hebt geaccepteerd, moet je een achtergrond-check doorlopen
Welkom aan boord!
Andere vacatures
We are looking for a professional DevOps (Analytics) Engineer to help us maintain the best performing hosting architecture on the market. The DevOps engineer will report ...
The Sales Team at Kinsta is the engine of our company, and we are looking for a Senior Account Executive to sell Kinsta's platform through outbound ...
We're looking for a Technical Copywriter to create engaging copy designed for prospects and customers. You will play a crucial role by helping the Demand Generation ...