À propos de nous
Kinsta a été fondé en 2013 avec le désir de changer le statu quo. Nous avons entrepris de créer la meilleure plateforme d'hébergement au monde et c'est notre mission.
Nous avons commencé avec l'hébergement infogéré WordPress, nous avons ajouté l'hébergement d'applications et l'hébergement de bases de données, et nous évoluons constamment pour offrir des outils et des services à la pointe de l'industrie pour le développeur moderne. Nous nous engageons à offrir la meilleure expérience aux développeurs et aux entreprises, en construisant pour la performance et la facilité d'utilisation.
Rejoignez le club croissant des 26500 entreprises qui sont passées à un hébergement plus rapide et de meilleure qualité.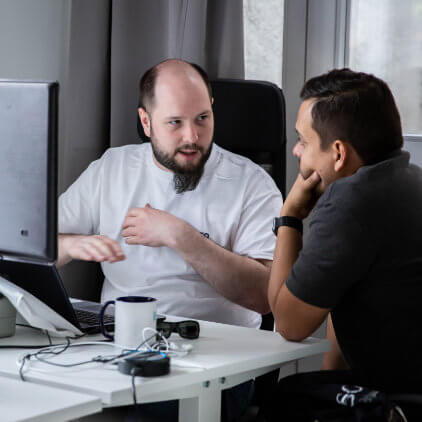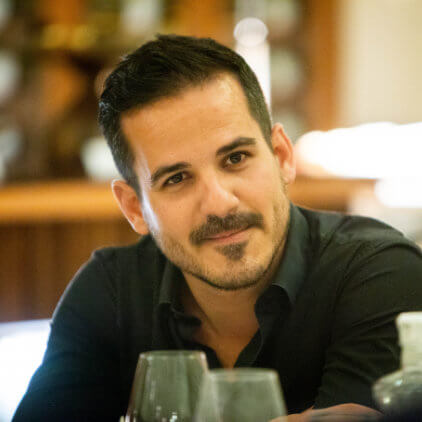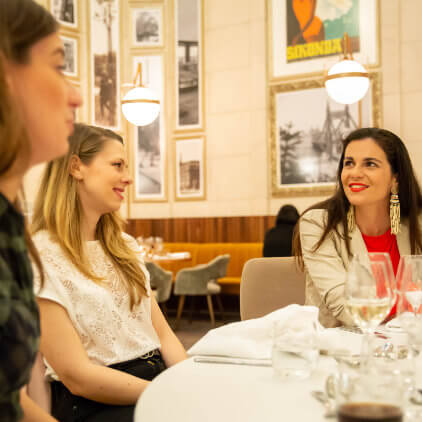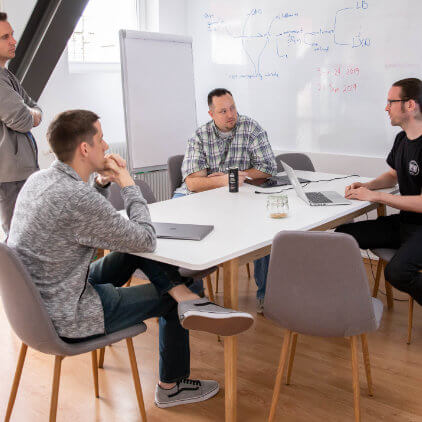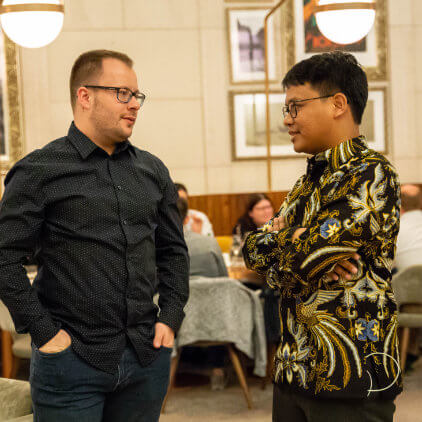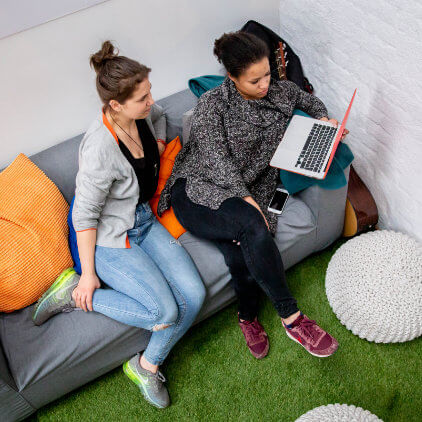 Kinsta se développe
Notre équipe est entièrement répartie dans le monde entier.
Nous sommes toujours à la recherche de grands talents qui partagent les mêmes valeurs et sont aussi enthousiastes que nous à l'égard du développement centré sur le client.
Nos offres d'emploi
Kinsta est obsédé par la performance
Imaginez un passionné de voitures construisant la voiture de ses rêves. C'est nous avec l'hébergement. Nous aimons ce que nous faisons et nous sommes obsédés par l'optimisation de nos serveurs pour obtenir des vitesses maximales.
Boostez votre site dès aujourd'hui
Kinsta propose la configuration de serveur la plus rapide que nous ayons jamais eue. Elle n'en est même pas proche. La vitesse est si importante pour le eCommerce.

Kinsta est global
Nous servons des milliers de clients dans 128 pays du monde entier. Le seul continent que nous n'avons pas encore atteint est l'Antarctique.
2 500
conversations de support hebdomadaires
30 000+
gigaoctets de trafic par jour
99,9%
temps de disponibilité garanti
Kinsta est local
Où que ce soit sur le globe, nous aimons être des locaux. C'est pourquoi nous engageons une équipe de support à distance qui couvre tous les fuseaux horaires. Nous fournissons également un support en 5 langues.
Leur équipe de support en ligne répond immédiatement à chaque fois que j'ai essayé de prendre contact. À chaque fois, ils ont pu régler rapidement les problèmes, même dans notre fuseau horaire.
Kinsta est diversifiée
Notre équipe est entièrement répartie dans le monde entier. Cela nous permet d'embaucher les meilleurs talents dans le monde entier, sans frontières.
Notre diversité est aussi notre pouvoir. Nous venons tous de milieux différents, et cela élargit notre perspective unifiée. Elle nous inculque une compréhension que nous pouvons utiliser au quotidien dans nos interactions entre nous ou avec nos clients.
Adam Golya
JavaScript Developer
Adam Tamics
Development Team Lead
Adriaan van der Kolff
Support Engineer
Adrian Bigaj
JavaScript Developer
Adrian Lorica
Support Lead APAC
Adrian Sebastian Izquierdo
Affiliate & Partnerships Manager
Agnes Gugi
Multilingual Growth Specialist
Alejandro Oviedo
Senior Javascript Engineer
Alex
Web Design Team Lead
Alex Auvenshine
DevOps Engineer
Alexander Ando Michaelson (Alex)
Business Development Manager APAC
Alexander Dreith
Development Team Lead
Alexandra Simon
Multilingual SEO Associate
alexbykov
Quality Assurance Associate
amakaikpeazu
Sales Trainer
Ana Sekulic
HR Generalist (EMEA)
Anabel Tamayo
Sales Development Representative
Andelko Lezajic
Support Engineer
Andhi Abdillah
Support Engineer
Andis Livdans
Senior product designer
Andras Gerencser
Director of Development
Andres Escobar
Support Engineer
Andrew Caliao
Support Manager APAC
Andrew Cherry
Security Engineer
Andy Vasile
SysOps Engineer
Anett Szekeres
Global Expansion Team Lead
Angi K-Horvath
Quality Assurance Associate
Anna Dendinger
Senior Billing Representative
Annamaria Pethe
Javascript Developer
Annamaria Soos
JavaScript Developer
Antonio Bustamante
HR Generalist
Antonio Carmona
Product Designer
Antonio Tinoco
Junior SEO Specialist
Arcel Mukadi
Technical Support Engineer
Armando Oviedo
Sysops Shift Lead
Aron Benkoczy
JavaScript Developer
Attila Gyorgy Mandoki
Quality Assurance Team Lead
Attila Szegedi
Head of Marketing Design
Balazs Salfay
Product Manager
Barnabas Urmossy
Junior Development Manager
Bence (Ben) Farkas
Account Executive
Bence Graner
Javascript Developer
Bladimir Fernandez
Support Engineer
Blanka Ehrenberger
Global Expansion Intern
Bogdan Stratulat
Support Engineer
Bojan Ulemek
Head of SysOps
Brittany Bose
Account Executive
Carlo Daniele
Business Development Manager Italy
carolinecoyne
Senior Technical Writer
Chris Buckmaster
Support Manager Americas
Chris Ksiazak
Javascript Developer
Christi Nickerson
Technical Documentation Creator
Christophe Asselin de Beauville
Senior Account Executive - French Markets
Cintia Nyerges
Javascript Developer
condor van heijningen
Senior Account Executive
Cosmin Tataru
Migrations Engineer
Csaba Valyi
Javascript Developer
Csaba Varga
Director of Product
Dani
JavaScript Developer
Daniel Harfouch
Chief Global Strategist
Daniel Morf
Support Engineer
Daniel Oliver
Senior Support Engineer
Daniel Siket
Product Designer
Darla Toth
Global Expansion Specialist
David Greene
Head of Internal Support
David Liszkai
Quality Assurance Associate
David Nyikes
JavaScript Developer
Dean Vannan
Support Engineer
Diana Egbewunmi
Travel and Events Coordinator
Don Herbe
Deputy General Counsel
Ed Rishel
Malware & Abuse Engineer
Elena Galli
Employer Branding Specialist
Ella Mabrito
Sales Development Representative
Elod Kuthy
JavaScript Developer
Emerson Veenstra
DevOps Engineer
Eniko Agotai
Multilingual SEO Associate
Erick Fogtman
Product Manager
Eugene Wozniak
Malware & Abuse Engineer
Evelin Nagy
HR Manager EMEA
farhanfaisal
Malware & Abuse Engineer
Felix Savino
Sales Development Representative
Ferenc Pusztai
Multilingual SEO Team Lead
Fotis Alexandrou
JavaScript Developer
Francesca Romana Viscido
Italian Localization Specialist
Franchesco Kelvin Villanueva
Support Engineer
Fredrick Neo
Support Engineer
GAMO NANA Servais Randolph
Support Engineer
Gema Sandoval Obando
Financial Assistant
Gergo Ferenczi
JavaScript Developer
Gerson Abrego
Technical Support Engineer
Ghassen Slama
Support Engineer
Giulio Daprela
Backend Developer, MarTech
Giuseppe Silletti
JavaScript Developer
Grant Richmond
Frontend Developer
Hannah
Customer Operations Manager
Hristina Mitkova
Support Manager EMEA
Ian Eustis
JavaScript Developer
Ilias Kypraios
SysOps Engineer
Isaac Noboa Polanco
Support Engineer
Iskak Agus Rachmat Utomo
Internal Support Engineer
Istvan Greczi
Javascript Developer
Jade Suzarte
Multimedia Specialist
Jason Kuberka
Head of Migrations
Jed Banaag
Senior Migrations Engineer
Jeff Paul
Director of Technical Support
Jeff Sarlo
Support Engineer
Jelena Stosic
Support Engineer
Jenna Recktenwald
DevOps Engineer
Jeremy Landau
Development Team Lead - Kinnect
jerryrelunia
Javascript Developer
Joe Wells
Growth Marketing Content Specialist
Joel Olawanle
Technical Editor
Joeri Smissaert
DevOps Engineer
John Mark Causing
SysOps Engineer
John O'Donnell
Account Manager
Jon Penland
Chief Operating Officer
Jonathan Wilson
Support Engineer
Jorge Diaz
Support Engineer
Jorich Ponio
Support Engineer
Jovana Djordjevic
Support Engineer
Julian Plaku
Support Enginner
Julio Adam Pratama
Support Engineer
Kadek Suryadharma
SysOps Engineer
Karelis Ramos
Client Experience Specialist
Katalin Juhasz
Outreach Coordinator
Katelyn Pauley
Support Lead Americas
Kathy Sheng
PPC Specialist
khaledbarbar
Support Engineer
Kiera Kosciolek
Social Media Manager
Kristiyan Lukanov
Product Researcher
Kristof Dombi
Head of Development Architecture
Kristof Siket
Development Team Lead
Laszlo Farkas
Director Of Engineering
Laszlo Toth
JavaScript Developer
Lauren Cool
Legal Operations Administrator
Lauri Gombos
DevOps Engineer
Leroy Bobadilla
Key Account Manager
loisedizon
Junior Digital Marketing Coordinator
Lorant Toth
Senior Product Designer
Louis Del Valle
Support Engineer
Maciek Palmowski
Development Advocate Analyst
Magda Macias
Financial Assistant
Manoj Manduva
Product Designer
Marcel Bootsman
Marketing Manager Dutch Market
Marcelo Gutierrez
SysOps Engineer
Maria Magyar
JavaScript Developer
Maria Mavromataki
JavaScript Developer
marijazivkovic
Graphic Designer
Mario Dimov
SysOps Shift Lead
Marton Szvetko
Full Stack Architect
Matteo Duo
Head of Content
matthaddon
Javascript Developer
Megan Hall
Account Executive
Melissa Choy
Head of Marketing Technology
Melissa MacKenzie
Head of Support
Mercedes Caldwell
Account Manager
Merhawi Selassie
JavaScript Developer
Merineth Edullantes
Support Lead APAC
Micha Yugto
Support Engineer
Michael Lyon
JavaScript Developer
Michael Manolioudis
SysOps Engineer
Michal Zuber
DevOps Engineer
Mike England
Development Team Lead
Mike Mortimer
Training Coordinator
Mike Price
Migrations Engineer
Milan Szakacs
Senior Development Manager
Mina Mikhail
SysOps Engineer
Mitul Patel
Javascript Developer
MJ Uy Nicolas
Account Executive
Mogyorodi Balazs
Javascript Developer
Mohamed Kotp
Support Engineer
Mohit Rajpara
Senior Technical recruiter
Monica Martinez
Project Manager
Natalie Wiggins
Product Designer
Nathan Bliss
Chief Sales Officer
Nelson Leiva
SysOps Engineer
Nick Sansivero
Demand Generation Specialist
Nicolas Ramirez-Diaz
JavaScript Developer
Nicole Coetzer
Head of Sales Development & Account Management
Nikola Djuric
Senior Support Engineer
Nikos Stouiloudis
Demand Generation Team Lead
Norbert Szabo
JavaScript Developer
Pablo Farinas
Compensation Manager
Paola Uy
Support Engineer
Patience Mendivil
Support Engineer
Patrik Szigeti
Multilingual SEO Specialist
Paulo Paracatu
DevOps Engineer
Pedro Veracierto
Senior Account Executive
Peter Kovacs
Director of Global Expansion
Peter Lubbs
SysOps Engineer
Peter Polgar
Head of Product Design
Peter Seprus
JavaScript Developer
Peter Skolak
Product Manager
Peter Sziraki
Senior Support Engineer
Peter Viola
Javascript Developer
Preston Lambrecht
Head of Sales
Rachel Braedyn
Product Researcher
Rachel Devine
Director of Sales Operations
Ramil Bermejo
SysOps Shift Lead
Ramy Allam
DevOps Engineer
Rebeka Szabo
Multilingual Content Associate
Richard McMullan
Documentation & Training Coordinator
richardfalconer
Head of Developer Experience
Rita Szalkay
Business Development Assistant
Robert Miller
Senior Full Stack Developer
Roberto Villarreal
Director of Client Success
Rodney Nellas
SysOps Engineer
Roger Williams
Outbound Account Executive
Roula Vastis
HR Generalist
Salvador Aguilar
Malware & Abuse - Lead
Sandor Negyeliczky
Developer
Sandor Patyi
Quality Assurance Associate
Sara Prakasita Dewi
Support Engineer
Sarwar kori
SysOps Engineer
Sean Canavan
Digital Advertising Specialist
Serena Wu
Marketing Project Manager
Serghei Culesov
Javascript Developer
shawnchollette
Support Engineer
Shusei Toda
Business Development Specialist
Sonia Jimborean
Account manager
Stefan Florescu
Javascript Developer
Stefanie van Elswijk
Finance Assistant
Steve Bonisteel
Technical Editor
Szabina Knetik
Multilingual Growth Team Lead
Tamas Vasenszki
Quality Assurance Associate
Taryn Bonugli
Director of Talent Acquisition
Tatiana Gripasova
JavaScript Developer
Teodora Vegh
Culture Team Lead
Thoriq Firdaus
Senior Full Stack Developer
Tiago Almeida
Full Stack Architect
Timea Schnebli
Sales Development Representative
tjprawel
Sales Development Representative
Tom Sepper
Chief Customer Officer
Tom Zsomborgi
Chief Business Officer
Trajche Cekov
SysOps Engineer
traviswhite
JavaScript Developer
Vela Farquharson
JavaScript Developer
Victor B Andersen
JavaScript Developer
Viktoria Mihalyi-Korodi
Head of Quality Assurance
Viktoria Naczi
Project Coordinator
Viktoria Vass
Product Designer
Vilte Ziaunyte
TA Candidate Experience Coordinator
Vladan Milenkovic
Support Engineer
Vladimir Milosavljevic
Support Engineer
Vladimir Tanovic
Support Lead EMEA
Wayne Gordon
Support Engineer
Yuri Kague
Graphic Designer
Zsofia Hidas
Talent Acquisition Coordinator
Zsolt Makrai
Developer Team Lead
Pour faire court — ces gens savent comment embaucher et maintenir des travailleurs en télétravail.
Kinsta aime les développeurs
Tout comme vous, nous sommes tous membres de la communauté web : utilisateurs, développeurs et passionnés. C'est pourquoi nous avons construit notre activité autour de l'offre d'une plateforme et d'outils permettant d'utiliser des services web et des sites rapides en toute simplicité.
Nous essayons également de donner en retour chaque fois que nous le pouvons : en supportant les communautés locales, en sponsorisant des conférences et des meetups, et en contribuant à des projets open source.
Aidez-moi à applaudir @kinsta pour leur générosité en soutenant le #WCUS avec leur temps, leur talent et leur soutien financier. J'apprécie sincèrement la passion et l'enthousiasme que vous partagez avec la communauté WordPress.
Kinsta crée une meilleure expérience pour chaque client
Notre engagement en faveur d'un hébergement de haute qualité implique une innovation permanente pour répondre aux besoins en constante évolution de nos clients. Les fonctionnalités que nous développons, notre pile technologique, notre interface et notre support sont tous conçus pour offrir une expérience de premier ordre.
Nous sommes fiers d'être l'un des hébergeurs à la croissance la plus rapide de l'industrie et nous nous engageons à placer la barre plus haut chaque jour.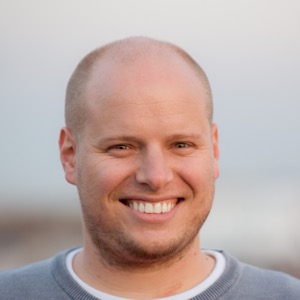 Notre plan est de créer une plateforme où les développeurs peuvent trouver tout ce dont ils ont besoin pour utiliser un service web en toute simplicité, afin qu'ils puissent se concentrer sur la création et partager leur meilleur travail avec le monde entier.
262%
Croissance de la clientèle en 2018
97%
Taux de satisfaction du support