Su di noi
Abbiamo fondato Kinsta nel 2013 con il desiderio di cambiare lo status quo. Volevamo creare la migliore piattaforma di hosting WordPress al mondo, e questa è la nostra promessa. Non ci accontentiamo e siamo qui per restare. Unisciti al gruppo di 24,000+ aziende che hanno scelto di passare a un hosting più efficiente e veloce.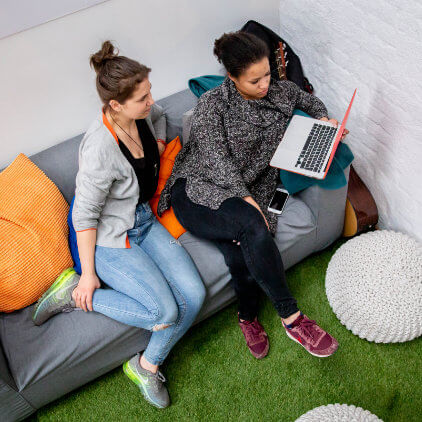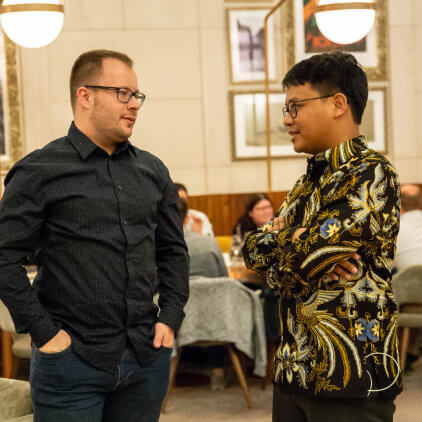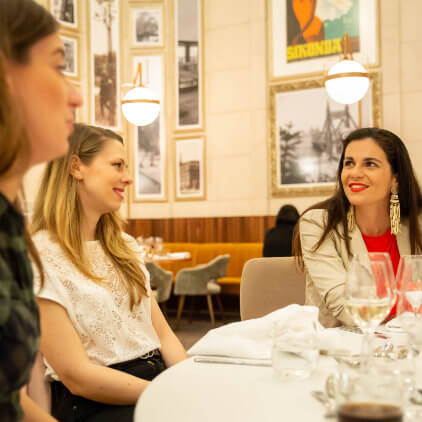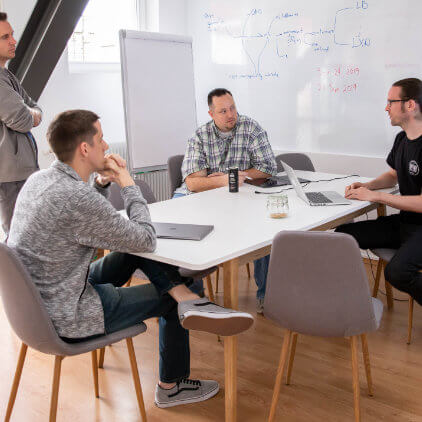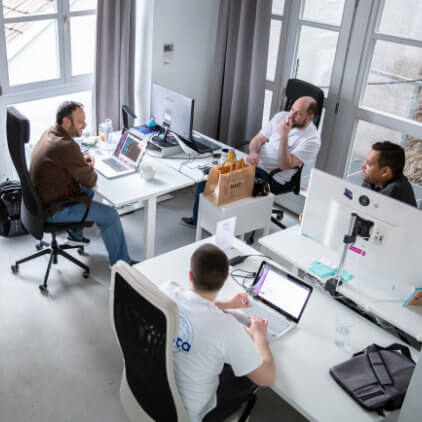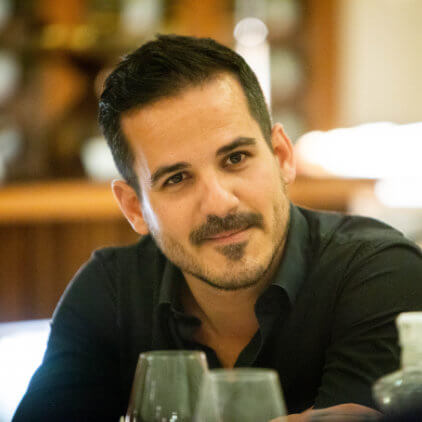 Kinsta è in crescita
Il nostro team è prima di tutto remoto con hub locali.
Siamo sempre alla caccia di grandi talenti che abbiano gli stessi valori e sono appassionati di WordPress come lo siamo noi.
Le nostre carriere
Kinsta è ossessionata dalle performance
Immaginate un appassionato di auto che costruisce la corsa dei sogni. Siamo noi con l'hosting WordPress. Amiamo quello che facciamo e siamo ossessionati dalla messa a punto dei nostri server per offrire la massima velocità.
Metti il turbo al tuo sito oggi stesso
Kinsta è la configurazione server più veloce che abbiamo mai avuto. Gli altri non ci si avvicinano nemmeno. La velocità è fondamentale per l'e-commerce.

Kinsta è globale
Serviamo migliaia di clienti in 128 paesi di tutto il mondo. L'unico continente che non abbiamo ancora raggiunto è l'Antartide.
Assolutamente fantastico: non posso che lodare la loro velocità, e l'interfaccia utente.
Sono passata da WP Engine a Flywheel e poi a Kinsta, e non potrei essere più felice.
2.500
conversazioni di supporto settimanali
30.000+
gigabyte di traffico giornaliero
99,9%
tempo di attività garantito
Kinsta è locale
Ovunque sia nel mondo, vogliamo essere locali. Ecco perché assumiamo un team di supporto remoto che copre tutti i fusi orari. Forniamo anche un supporto madrelingua in 5 lingue.
Il loro team risponde immediatamente nella chat online ogni volta che cerco di stabilire un contatto. Sono sempre stati in grado di risolvere tempestivamente qualsiasi problema - anche nel nostro fuso orario.

Kinsta è diversa
Il nostro team è prima di tutto remoto, con alcuni hub locali. Questo ci permette di assumere i migliori talenti in tutto il mondo senza confini.
La nostra diversità è anche la nostra forza. Proveniamo tutti da diversi ceti sociali, e questo amplia la nostra prospettiva unificata. Ci offre una comprensione che su cui possiamo contare tutti i giorni quando interagiamo tra di noi o con i clienti.
Adam Tamics
Development Team Lead
Adriaan van der Kolff
Support Engineer
Adrian Lorica
Support Engineer
Adrian Merrill
Support Engineer
Adrian Sebastian Izquierdo
Affiliate Marketing Coordinator
Alex Stine
DevOps Engineer
Alexander Dreith
Javascript Developer
Alexander Michaelson
Business Development Manager APAC
alexandrasimon
Global Expansion Trainee
alexbykov
Quality Assurance Associate
Andras Gerencser
Director of Development
Andrea Zoellner
VP of Marketing
Andrew Caliao
Support Lead APAC
Andrew Cherry
Security Engineer
Andy Vasile
Support Engineer
Anett Szekeres
Global Expansion Team Lead
Anita Dunai
Head of Local Operations
Anna Dendinger
Billing Representative
Annamaria Boda (Annamari)
HR Generalist
Armando Oviedo
Sysops Engineer
Attila Mandoki
Quality Assurance Associate
Attila Szegedi
Marketing Design Team Leader
Balazs Salfay
Development Team Lead
Bence Farkas
Junior Account Executive
Bogdan Stratulat
Support Engineer
Bojan Ulemek
SysOps Engineer lead
Carlo Daniele
Business Dev Coordinator for Italy
Carlo Zablan
JavaScript Developer
Chad Davadi
Support Engineer
Chris Buckmaster
Support Lead
Chris Ksiazak
Javascript Developer
christinickerson
Technical Documentation Creator
Christophe Asselin de Beauville
Account Executive - French Markets
condor van heijningen
Account Executive
corysimmons
Javascript Developer
Cosmin Tataru
Migrations Engineer
Csaba Varga
Head of Design
Dani
JavaScript Developer
Daniel Harfouch
Chief Global Strategist
Daniel Morf
Support Engineer
Daniel Oliver
Support Engineer
Daniel Siket
Product Designer
Danielle Hardy
Lead Account Manager
David Greene
Internal Support Lead
Dominika Dobek
Financial Administrative Assistant
Emerson Veenstra
DevOps Engineer
Eniko Agotai
Global Expansion Trainee
Erick Fogtman
Product Owner
Eugene Wozniak
Support Engineer
Evelin Nagy
HR Manager EMEA
Fanni Simon
Global Expansion Intern
Ferenc Benda
JavaScript Developer
Ferenc Pusztai
Global Expansion Team Lead
Gema Sandoval Obando
Financial Assistant (M-F 9am - 5pm)
Gergo Ferenczi
JavaScript Developer
giuliodaprela
Web Developer
Grant Richmond
Web Developer
Hannah Phillips
Customer Operations Manager
Hristina Mitkova
Support Lead EMEA
Ian Eustis
JavaScript Developer
Ildiko Kamasz
Business Development Coordinator, Spanish Market
Iskak Agus Rachmat Utomo
Internal Support Engineer
Istvan Greczi
Javascript Developer
Jade Suzarte
Marketing Assistant
Jason Kuberka
Head of Migrations
Jeff Paul
Director of Technical Support
Jenna Recktenwald
DevOps Engineer
Jeremy Landau
Javascript developer
jerryrelunia
Javascript Developer
Jesse Luimes
Head of Growth
Joeri Smissaert
SysOps Engineer
John Mark Causing
SysOps Engineer
John Torson
Account Executive
Jon Engelbert
Developer Team Lead
Jon Penland
Chief Operating Officer
Jovana Djordjevic
Support Engineer
Katalin Juhasz
Sales Development Manager
Katelyn Pauley
Support Engineer
Kathy Sheng
PPC Specialist
Kiera Kosciolek
Social Media Manager
Kitti Olah
Sales and Marketing Assistant
Kristian Menaj
SysOps Engineer
Kristof Dombi
Head of Development Operations
Laszlo Farkas
Director Of Engineering
Laszlo Toth
Development Team Lead
Lauren Cool
Operations Administrator
Lauri Gombos
Analytics Engineer
Leroy Bobadilla
Key Account Manager
Lorant Toth
Product Designer
Lucas Prigge
Head of Sales
Macallee Goldman
Javascript Developer
Marcel Bootsman
Marketing Manager Dutch Markets
Marcelo Gutierrez
SysOps Engineer
Maria Magyar
JavaScript Developer
Maria Mavromataki
JavaScript Developer
marijazivkovic
Graphic Designer
Mario Dimov
SysOps Engineer
Matt Sobieray
JavaScript Developer
Matteo Duo
Head of Content
matthaddon
Javascript Developer
Megan Dermody
Sales Development Representative
Melissa Choy
Head of Website Development
Melissa MacKenzie
Head of Support
merhawiselassie
JavaScript Developer
Micha Yugto
Support Engineer
Michael Manolioudis
SysOps Engineer
Mike England
JavaScript Developer
Mike Mortimer
Support Engineer
Mike Price
Support Engineer
Milan Szakacs
Development Team Lead
Mina Mikhail
Support Engineer
Mitul Patel
Javascript Developer
Mogyorodi Balazs
Javascript Developer
Mohamed Kotp
Support Engineer
Nathan Bliss
Chief Sales Officer
Nelson Leiva
Support Engineer
Nick Sansivero
Demand Generation Specialist
Nicolas Ramirez-Diaz
JavaScript Developer
Nikola Djuric
Support Engineer
Paola Uy
Support Engineer
Patrik Szigeti
Global Expansion Associate
Paulo Paracatu
SysOps Engineer
Pedro Veracierto
Account Executive
Peter Kovacs
Director of Global Expansion
Peter Polgar
Product Design Lead
Peter Seprus
JavaScript Developer
Peter Sziraki
Senior Support Engineer
Peter Viola
Javascript Developer
Preston Lambrecht
Accounts Executive
R. D. David Young
CFO & General Counsel
Rachel Steinbauer
Head of Sales Development
Ramil Bermejo
SysOps Engineer
Ramy Allam
DevOps Engineer
Robert Miller
Website Developer
Roberto Villarreal
Director of Client Success
Rodney Nellas
SysOps Engineer
Roger Williams
Migrations Engineer
Roula Vastis
HR Generalist
Rubelyn Eng
Support Engineer
Salman Ravoof
Technical Editor
Salvador Aguilar
Malware & Abuse Engineer
Sandor Negyeliczky
Developer
Sarwar kori
SysOps Engineer
Sean Canavan
Junior PPC Specialist
Serena Wu
Marketing Project Manager
Shannon Lam
Marketing Editor
Shelby DeNike
Sales Engineer
Siket Kristof
JavaScript Developer
stephanrotolante
JavaScript Developer
Szabina Knetik
Global Expansion Team Lead
Taryn Bonugli
Senior Talent Acquisition Manager
Tatiana Gripasova
JavaScript Developer
Teodora Vegh
Client Relations Program Manager
Thoriq Firdaus
Web Developer
Tiago Almeida
JavaScript Developer
Timea Schnebli
Sales Development Representative
Tom Sepper
Chief Customer Officer
Tom Zsomborgi
Chief Business Officer
traviswhite
JavaScript Developer
Vela Farquharson
JavaScript Developer
Veselin Gorbachev
Support Engineer
Victor B Andersen
JavaScript Developer
Viktoria Korodi
QA Team Lead
Viktoria Vass
UX Designer
Vladimir Milosavljevic
Support Engineer
Vladimir Tanovic
Support Engineer
Wayne Gordon
Support Engineer
Yuri Kague
Graphic Designer
Zaina Xavier
Director of Human Resources
Zsofia Hidas
Talent Acquisition Coordinator
Zsolt Makrai
Developer Team Lead
Per farla breve — queste persone sanno come assumere e mantenere i lavoratori a distanza.
Kinsta ama WordPress
Proprio come voi, siamo tutti membri della community di WordPress: utenti, sviluppatori e appassionati. Ecco perché costruiamo il nostro business intorno al miglior CMS del mondo.
Cerchiamo anche di contribuire ogni volta che possiamo: sostenendo le comunità locali, sponsorizzando i WordCamps e gli incontri, e contribuendo allo sviluppo del core di WordPress.
Vi prego di applaudire @kinsta con me per la sua generosità nel sostenere #WCUS con il suo tempo, il suo talento e il suo sostegno finanziario. Apprezzo sinceramente la passione e l'entusiasmo che condividete con la comunità di WordPress.

Kinsta è indipendente
Siamo fieri di essere uno degli host WordPress gestiti in più rapida crescita nel settore. Questo significa stabilità per la nostra piattaforma e, di conseguenza, per il vostro sito. Kinsta è profondamente radicata nell'hosting ed è qui per rimanere.
Abbiamo avviato la nostra attività da zero, in modo da poter avere il pieno controllo della nostra azienda. Questo ci permette di innovare continuamente e di mettere al primo posto i nostri valori e quelli dei nostri clienti.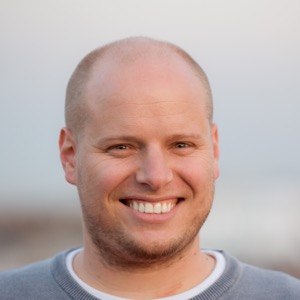 Ecco cos'è l'indipendenza: rimanere fedeli ai propri valori.
262%
Crescita della base di clienti nel 2018
97%
Valutazione della soddisfazione del supporto