Nothing is more important to us than the security of your website. Kinsta's secure WordPress hosting solution implements active and passive measures to stop attacks in its tracks. We monitor your sites every minute for uptime, detect DDoS attacks as they happen and proactively stop malicious code from entering our network.
We keep your sites secure
Your WordPress sites are monitored and secured 24/7.
Extra security
We support two-factor authentication, continuously run malware scans, and automatically ban IPs that have more than 6 failed login attempts in a minute.
Hack fix guarantee
We have hardware firewalls, active and passive security, and other advanced features to prevent access to your data. But if your site is compromised, we'll fix it for free.
Fully encrypted
We only support encrypted SFTP and SSH connections (no FTP) when accessing your WordPress sites directly and offer free Let's Encrypt certificates to enable HTTPS.
Automatic backups
Nothing is ever 100% hack-proof. We automatically create 2 weeks worth of backups, meaning a hacked or defaced site can be instantly rolled back.
Complete isolation and latest security updates
Kinsta uses Linux containers (LXC), and LXD to orchestrate them, on top of Google Cloud Platform which enables us to completely isolate not just each account, but each separate WordPress site. This is a much more secure method than offered by other competitors. Google also has relationships with some of the biggest ISPs in the world, which helps improve the security of your data in transit as it means less hops across the public internet. They also employ encryption at rest to store customer data.
We will also never host a WordPress site that is running on an unsupported version of PHP due to the fact that they no longer have security updates and are exposed to un-patched security vulnerabilities. We offer current supported versions only, PHP 5.6, 7, and 7.1. WordPress minor security patches are also automatically applied as soon as they are available to ensure your site is fully up to date.
Why secure WordPress hosting is important
WordPress in itself is not insecure, it's usually bad user practices and out of date software that causes problems.
Here are some reasons below why secure WordPress hosting is so important:
According to a Q2 2016 study by Sucuri, a multi-platform security company, WordPress continues to lead the infected websites they worked on (at 74%) (Source)
Over 27% of the web is powered by WordPress and according to internet live stats over 60,000 websites are hacked every day.
Over 60% of WordPress users are still using an unsupported version of PHP that is lower than 5.6 (Source)
"Fundamentally, security is not about perfectly secure systems. Such a thing might well be impractical, or impossible to find and/or maintain. What security is though is risk reduction, not risk elimination. It's about employing all the appropriate controls available to you, within reason, that allow you to improve your overall posture reducing the odds of making yourself a target, subsequently getting hacked." – (WordPress Security Codex)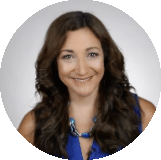 We had been with another hosting company for several years. Their customer service was always challenging. Two months ago, our site was hacked. Ever since then, we struggled to get it fixed. The hosting company not only doubled our monthly fees, but failed repeatedly to get the situation under control. They left us with a broken WordPress site that they couldn't fix. We lost revenues and site visits.
Finally, someone recommended we try Kinsta. In less than 48 hours, we were full transferred over and the site was no longer broken! They fixed everything so quickly. The customer service is incredibly responsive, 24/7 access, very pleasant and timely. We are so thrilled to finally have a true hosting partner that understands and knows how to help us. We are planning a lot of growth in the next year and are grateful to have found a hosting partner we feel confident will help us succeed.
J.T. O'Donnell
Founder/CEO, Work It Daily
How secure is the competition?
Not only do users have problems, but even the competition has encountered major security breaches over the past couple years.
This is why it is imperative that you choose a host you can trust that employs the latest security measures.
Secure your brand's online presence
Kinsta + Security
Trusted by top companies
Some of the world's biggest brands and industries rely on Kinsta's Secure WordPress hosting