Because we're better, plain and simple. We brought together the fastest network in the world – Google Cloud – with the best engineering team and the most experienced WordPress developers in the industry. We believe we've made the highest quality WordPress hosting solution on the planet.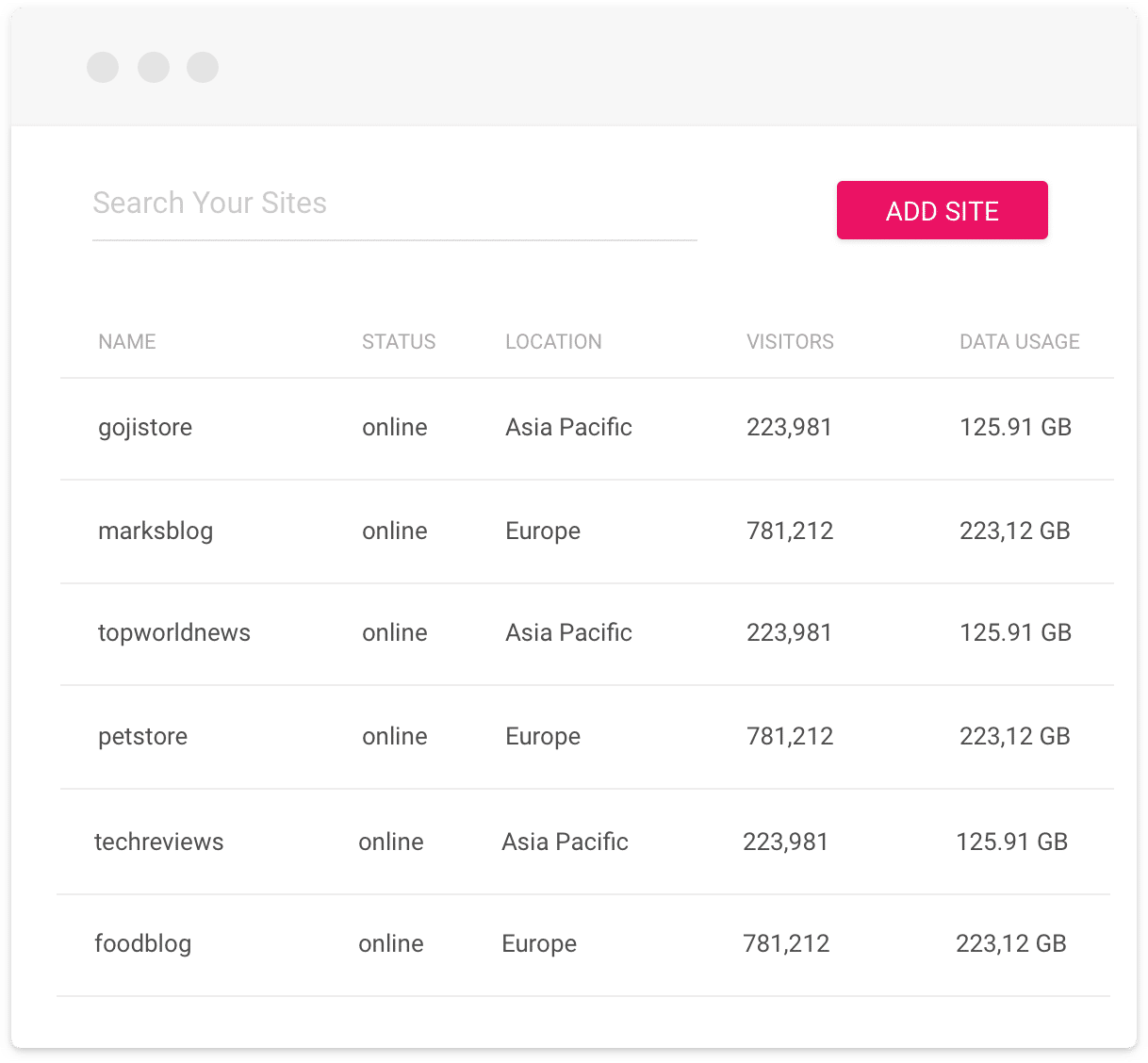 The Kinsta Experience
Great infrastructure + WordPress experts
Our mission at Kinsta is to provide you with an exceptional user experience. We are dedicated to maintaining the best WordPress hosting service and putting the most powerful tools at your fingertips.
We listen to our clients and provide a user interface best suited to their needs. Our dashboard puts all the information you use just a click away. From managing your sites and creating staging environments to finding sFTP connection data and analyzing statistics – everything you need in one unified interface.
Grab a free account in a few seconds and give our dashboard a whirl. When you're ready to get started with a website we'll be there to help you migrate your site at any time.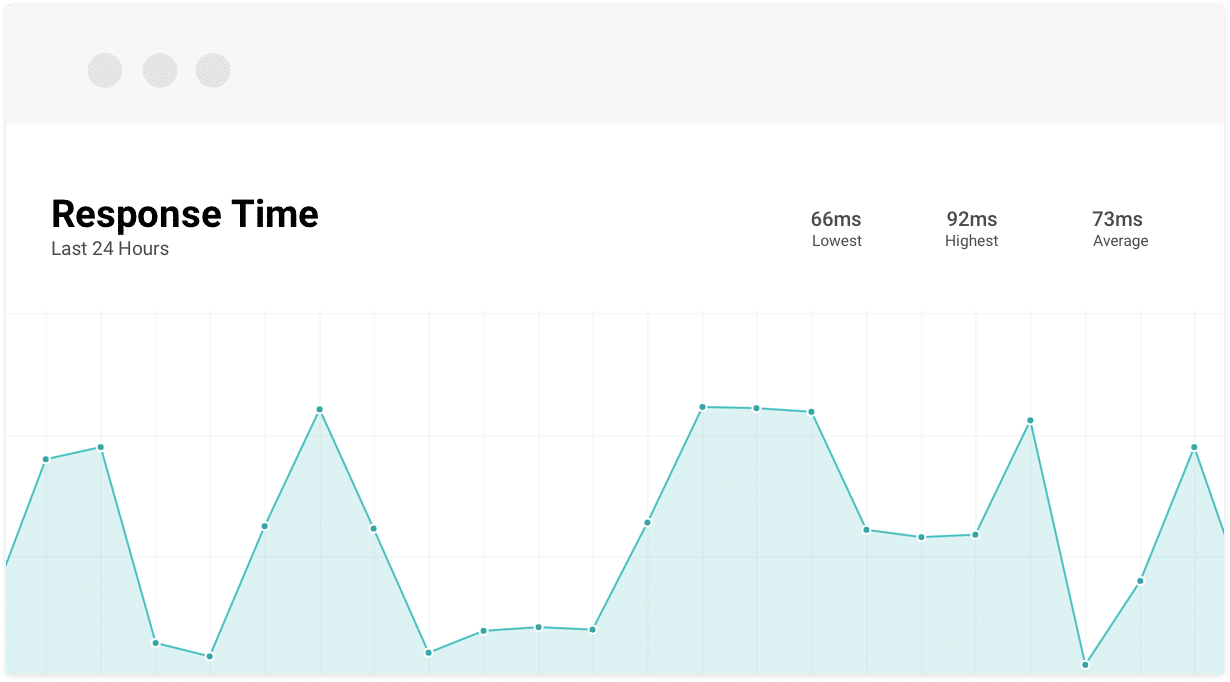 It Just Works – All The Time
No more worrying about uptime and traffic surges
Our servers are prepared for events you can't forsee. Traffic surges, peak times and increased downloads are not an issue, we can handle anything you throw at us.
We make sure that hosting is not a main concern in your day-to-day activities. You can focus on conversions, increasing traffic and creating great content – we'll provide the infrastructure and stability.
We monitor your site literally every minute and our security services catch problems before they affect your site or disrupt your service.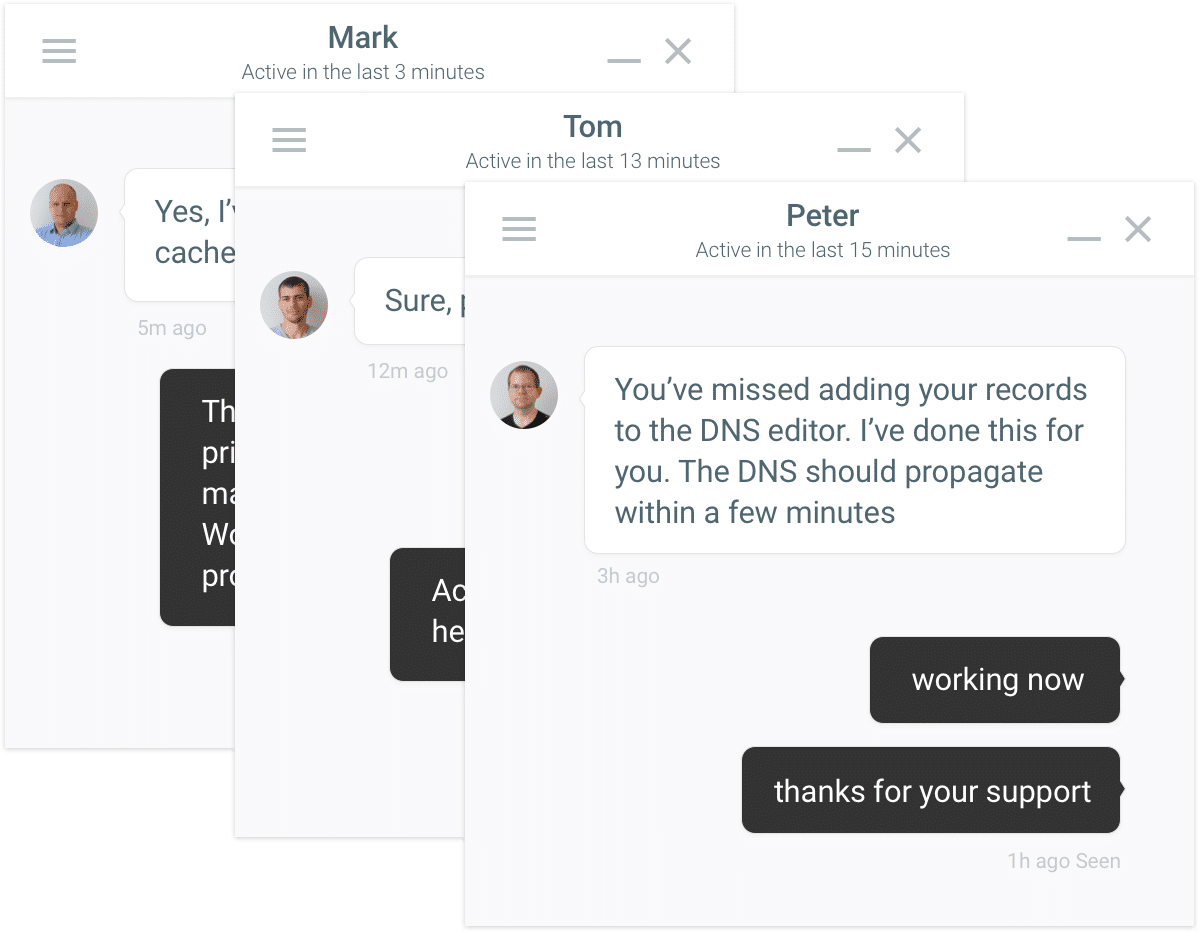 WordPress Experts 24/7
Real WordPress professionals at your fingertips
Our team didn't need special WordPress training because they were already WordPress developers when they joined us. They've created themes, plugins, even contributed to WordPress Core code. Whether you have a question about your hosting plan, your cache or your WordPress plugins they are here to help.
In the past 90 days we replied to 752 of your questions with an median response time of 8 minutes. We get things done.
Let Us Show You The Kinsta Difference
Get a better, faster and more reliable website today.
Kinsta Customer Care
Making you happy is our number one goal
Don't take our word for it, listen to our existing customers! James has a successful online business. When choosing a hosting company, he had two crucial demands. First of all, having a fast loading website that visitors from all around the world can reach 24/7. On the other hand, he wanted to spare himself having to constantly dig into the problems of hosting – he needed a reliable service. Take a look at the video below to see how Kinsta came through for James.
Cutting Edge Technology
How we make your sites blazing fast
Kevin Ohashi from ReviewSignal is well-known within the WordPress community. In his independent performance review of Kinsta he used LoadStorm's testing tool to analyze the response time, load handling and uptime of our servers. We can proudly say that Kinsta stood its ground in all tests, and proved to be one of the best performing companies.
"Kinsta, a new-comer to our testing, jumped straight to the top of the performance tiers. Kinsta's performance was amazing in the Load Storm 2000 logged in user test. They had the lowest peak response time and zero errors over a 30 minute test. They didn't struggle with any tests whatsoever and showed zero downtime. Kinsta's performance was undoubtedly top tier."
How We Do Business
The theory behind the numbers
The number of visitors calculated by your host could be as much as a few times higher than the figures in your Google Analytics report. We believe that overcharging as a result of this is unfair.
On the other hand, bandwidth is usually in abundance. Huge — sometimes unlimited — data quotas are offered which you will never reach because you hit the visitor ceiling far earlier – paying overages as a result.
Even the smallest Kinsta plan allows you to serve thousands upon thousands of visitors each month and still fit nicely into the bandwidth quota.
We don't believe in the "sell out mentality". Performance and high availability is a top priority for us. Google Cloud's high speed, automatically scaling servers allow us to achiveve maximum efficiency for every single website we host.
Software is developed and shipped almost daily nowadays in order to fix bugs, add new features and make them more secure. It's astonishing to see how many hosts work with grossly outdated software (sometimes as much as 5-6 years old). At Kinsta we only use the latest version of all software we work with, including Ubuntu, Nginx, LXD, PHP 7, MySQL (MariaDB) and more.