We are excited to announce that one of our most highly requested features over the past year is now available; a disk space add-on.
Some of you run what we call "heavy" WordPress sites, meaning they contain a lot of large files. In some industries, photography, for example, this might mean you're having to host high-resolution photos. While you can offload these, say to Google Cloud or Amazon S3, the fact is that this isn't always easy or convenient.
Another common pain point we see with agencies and developers is that they will sometimes have just one or two clients that are consuming all of their plan's disk space.
We recently increased disk space on all of our plans, but we want you to have as much flexibility as possible at Kinsta. Therefore, with our new disk space add-on, you can now increase the storage space of your hosting plan with a few simple clicks. Need 80 GB of storage on a Pro plan? No problem, we've got you covered.
Disk Space Add-on
The disk space add-on is now available in the MyKinsta dashboard.
You can find this under "Billing" in the "My Plan" tab. Within the "Disk space add-on" section, click on "Add to plan."
It can be purchased in 20 GB increments at $20/month per hosting plan. You can purchase as many of these add-ons as you want.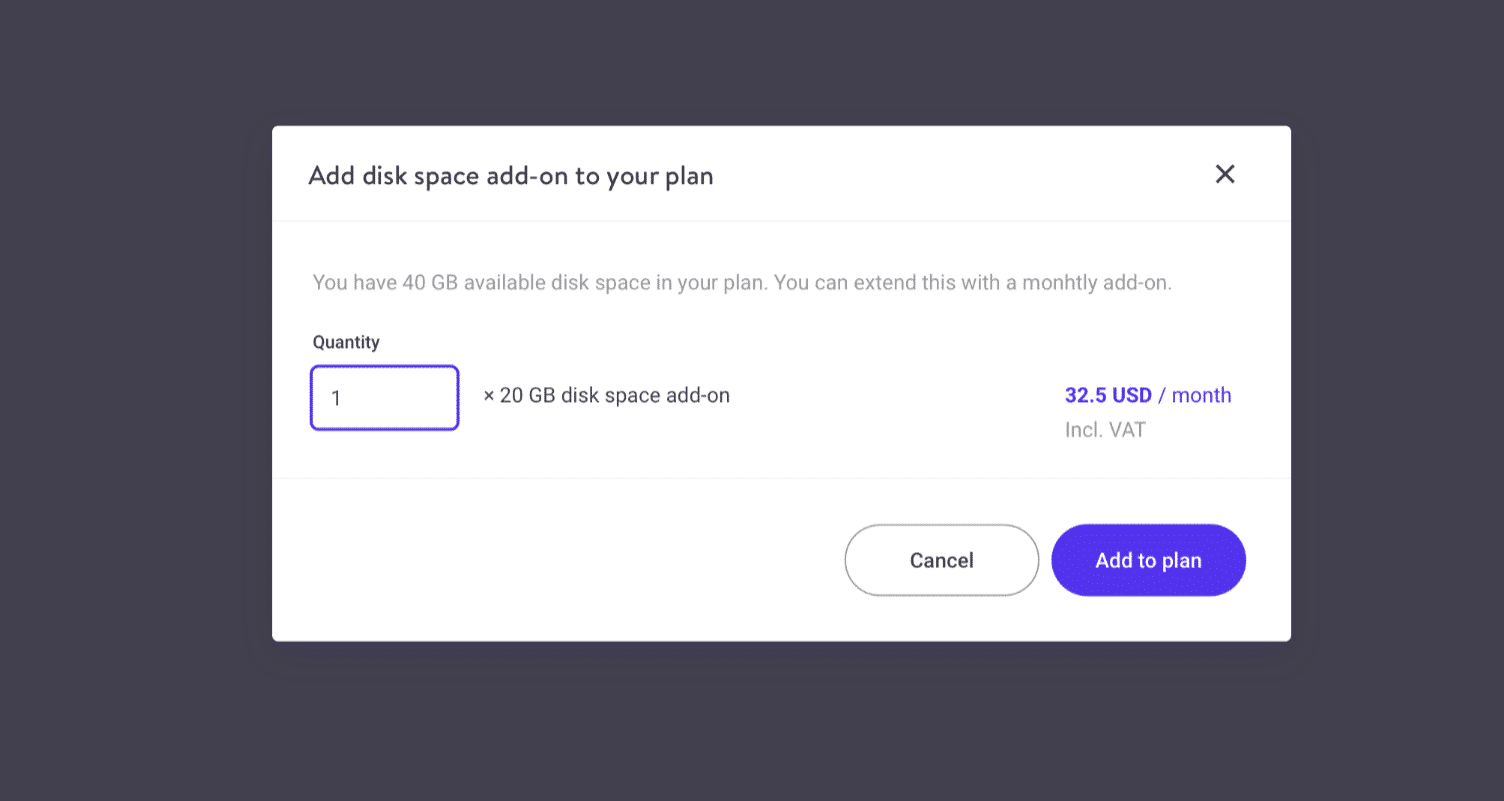 Check out our knowledge base article for more details on how the disk space add-on works.