Using an SSL certificate and making sure all website visitors use the HTTPS protocol is a great way to increase your security and SEO rank. Since July Google has been marking all plain HTTP traffic unsafe – a great step towards a better internet.
Even if your website already utilizes HTTPS you may still have HTTP traffic. Saved bookmarks, internal links which still point to HTTP versions, Google may need time to update your search results, etc. A great solution is forcing all your HTTP traffic to redirect to the HTTPS version. We've been able to do this for you any time, but now we've released a tool which will allow you to set this up yourself in seconds. Get started by going to any of your sites and clicking on "Tools".

The Force HTTPS tool supports two redirection options – primary domain and requested domain. If you would like to redirect all requests to the HTTPS version of your primary domain in MyKinsta, select the primary domain option.
Otherwise, if you would like to redirect requests to the HTTPS version of the requested domain, select the requested domain option. The requested domain option is especially useful for subdomain or domain-based multisites that require HTTPS redirections to different domains.
After you have selected the correct option, click the "Force HTTPS" button to complete the process.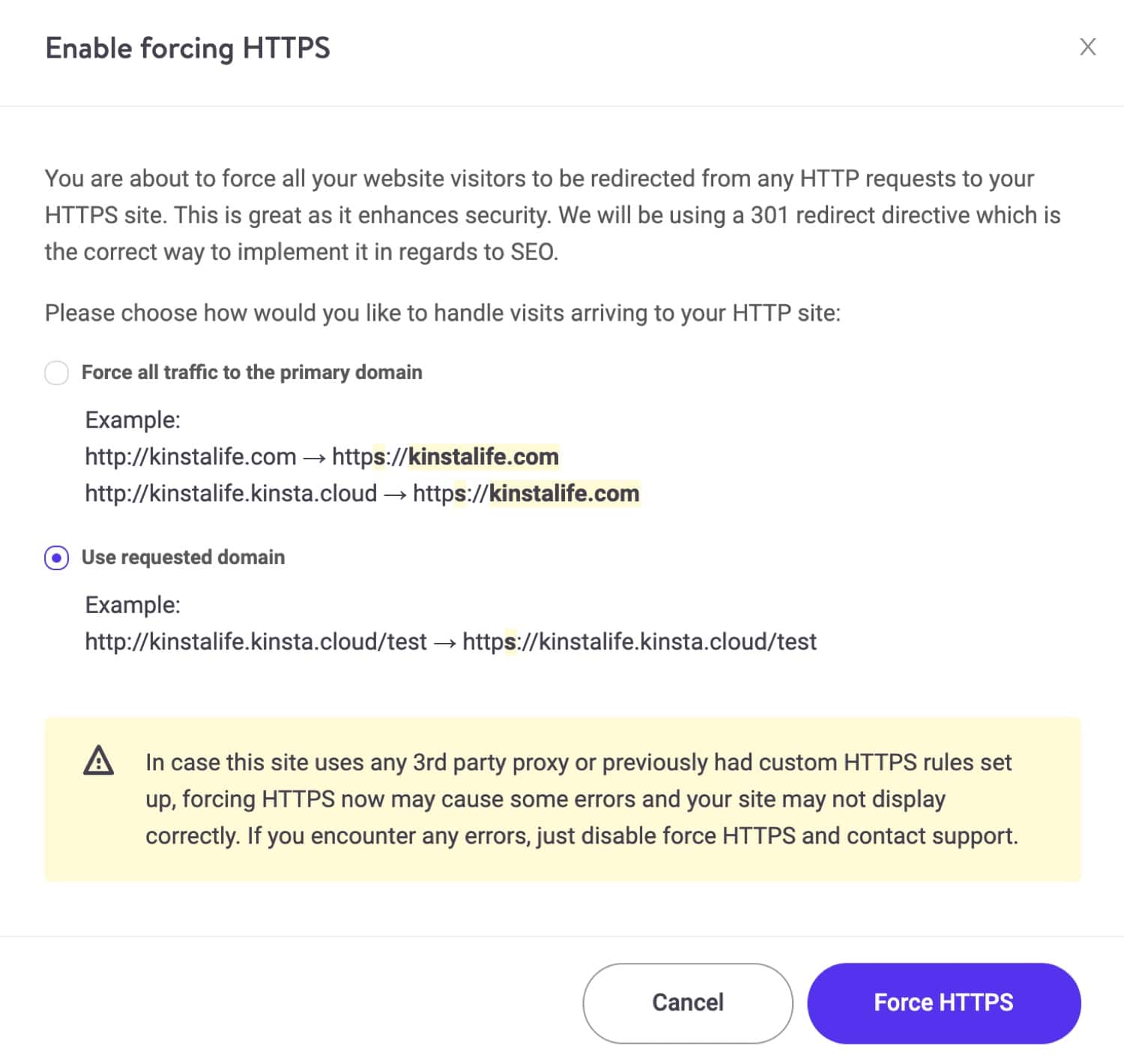 Note that if you use 3rd party proxies or if you had custom HTTPS rules set up forcing HTTPS may lead to some errors. If you notice any issues simply disable HTTPS forcing and contact support.