Unlimited Free Migrations From All Hosts Including:
WP Engine, Flywheel, SiteGround, Pagely, Pantheon, Cloudways, GoDaddy, DreamHost, Bluehost, HostGator, A2 Hosting, tsoHost, WPX Hosting, & Savvii

We are excited to offer unlimited free migrations from all web hosts above. It doesn't matter if you have one WordPress site or 50, our expert migration team is ready to help make your transition to Kinsta a breeze! Save time and money by taking advantage of Kinsta's free and easy migration service. (Restrictions apply, see details below)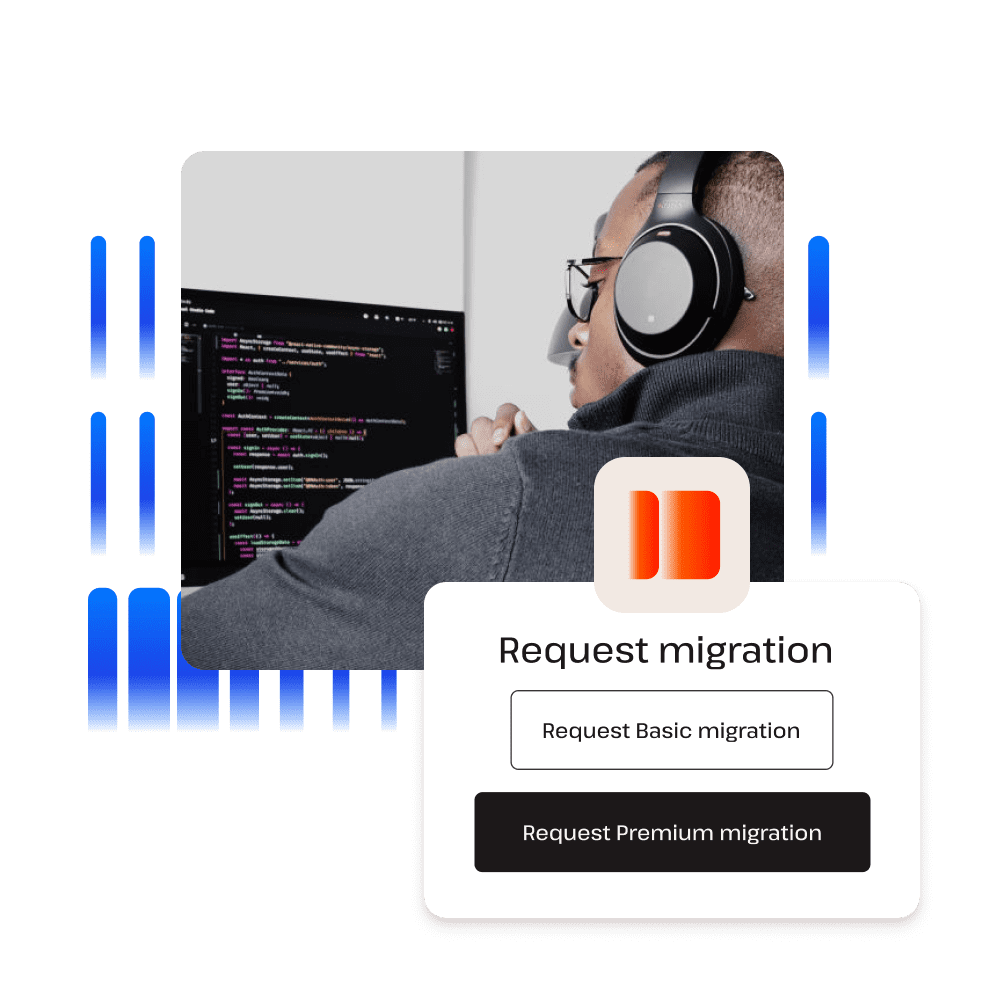 Hassle-Free Migrations
Migrations can be tricky and using a third-party plugin might not always be the best way to go. Sometimes this doesn't bring over everything and could result in data loss if you don't know what you're doing. It's much safer to let our expert migration team handle everything.
You'll be notified of your migration status by our team. Moving your site to Kinsta usually won't incur any downtime, and we'll help you inspect your migrated site prior to going live.
A lot of our new customers take advantage of this popular free service to save time and it's easy to see why we have the best dedicated migration team in the business:
2100+ migrations completed in the past 3 months
780 sites have been moved over by the migration team in the last month
1-2 site migrations completed in each hour of every workday!
Built For High-Performance
Kinsta's infrastructure was built for high-performance, scaling on-demand, and is powered exclusively by the Google Cloud Platform.
Our migration team moves clients from hosts like WP Engine and Flywheel to Kinsta on a daily basis, and we've seen first-hand that this typically results in substantial speed increases!
Whether you're tasking us to migrate five WordPress sites or 50+ sites, they'll take advantage of our isolated container technology. This ensures that all resources are 100% private and not shared between anyone else or even your own sites.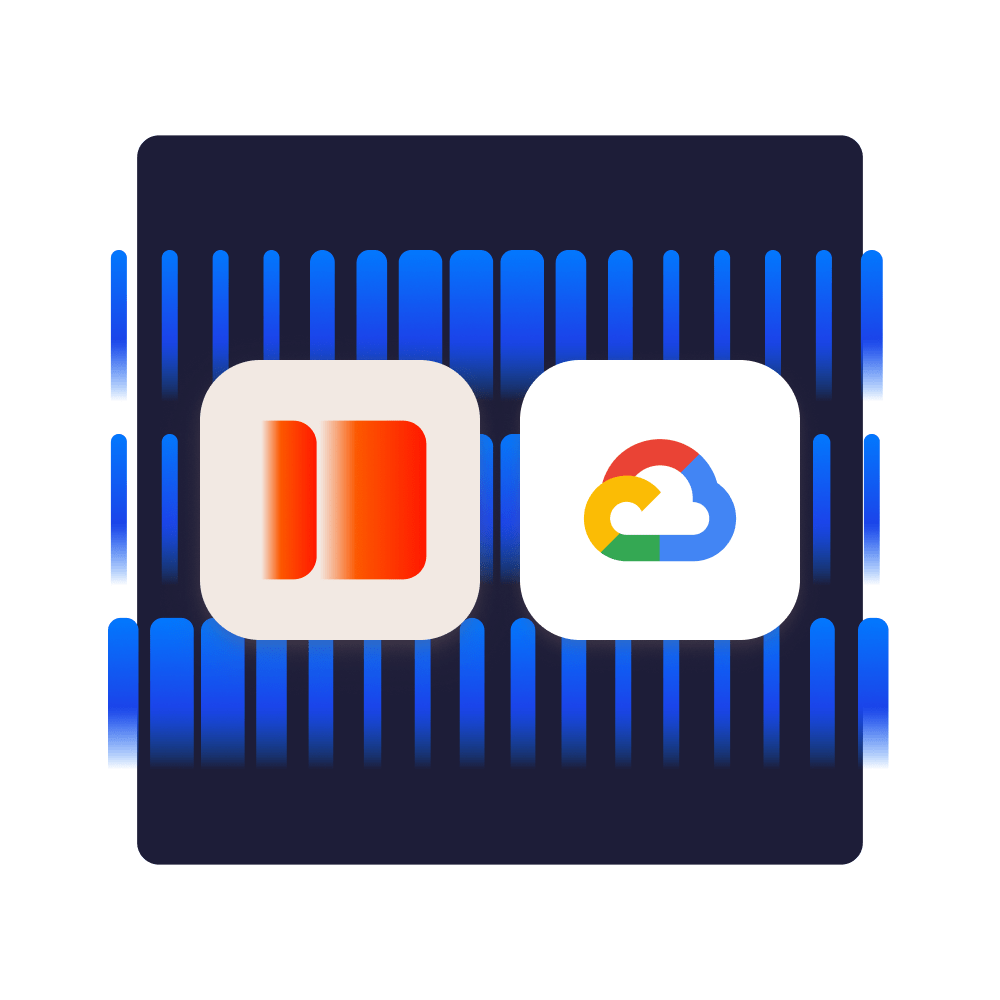 Speed-obsessed infrastructure
Our architecture is built on the best of what Google offers: Google Cloud Platform's premium tier network and finest C2 machines. Reduce latency further with our cloud hosting by selecting the data center closest to your web traffic (we have 35 spanning 5 continents).
Server-level caching
You can focus on your business knowing that your site caching is left in good hands. Our fast server-level caching includes rules to ensure proper functionality. If we are migrating an ecommerce site for you, then by default, certain pages like cart, my-account, and checkout are excluded from caching.
HTTP/3-enabled CDN and Edge Caching
Powered by Cloudflare, take advantage of our free premium CDN (content delivery network) solution at no additional cost for all Kinsta plans. As part of our Cloudflare integration, our built-in Edge Caching saves your Kinsta site/page cache to any of Cloudflare's global network of 260+ data centers.
We love Kinsta! They're no doubt one of the least negotiable expenses we have each month. Incredible speed and absolutely unbelievable support.
We hired Kinsta's team to migrate all 100+ websites. In an effort to quickly lighten the load on our WP Engine server through the migration process, we had Kinsta migrate our largest sites first. The first was a 500,000+ visitor/mo blog, the second was a several thousand product ecommerce site, and the third was a resource hog that ran more than 50 plugins (whoa!). Here's what we found:
500K/m Blog
15% page load speed improvement down from 1.38s to 1.17s
Ecommerce Site
81% page load speed improvement down from 8.91s to 1.71s
(yes, it had gotten that bad)
50 Plugin Resource Hog
52% page load speed improvement down from 3.48s to 1.69s
Knowing that the simple migration to a Kinsta server will produce page load speeds that exceed those of WP Engine, a company known for speed, we feel great guaranteeing page load speed improvement for every client—no matter where they've been hosting. And more than 100 sites into that guarantee, we've never lost.
Migrate More, Save More
Switching hosting providers can be a lot of work. The hours can add up really quickly, especially if you're not familiar with how to properly export and re-import your data. Below is an example of potential savings and time involved if you had to migrate your own WordPress sites.
If you don't have the time or capacity, let our expert team do what they do best to ensure a hassle-free and smooth migration. This allows you to focus on growing your business. The more WordPress sites you migrate over the more you'll save!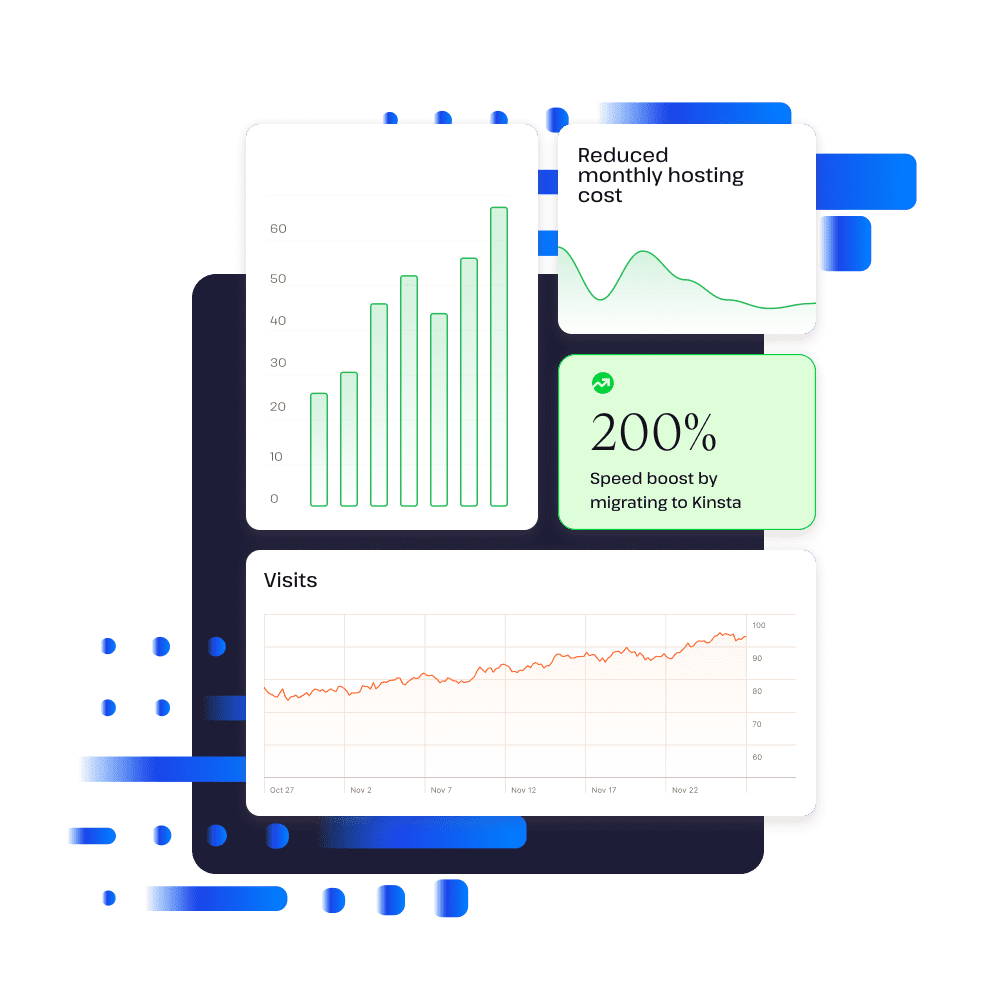 | | Savings ($) | Average Hours Saved (*) |
| --- | --- | --- |
| Starter Plan | Save $100 | 1 hour |
| Pro Plan | Save $100 | 2 hours |
| Business 1 Plan | Save up to $200 | 6 hours |
| Business 2 Plan | Save up to $640 | 8 hours |
| Business 3 Plan | Save up to $1,020 | 10 hours |
| Business 4 Plan | Save up to $1,800 | 12 hours |
| Enterprise 1 Plan | Save up to $2,200 | 14 hours |
| Enterprise 2 Plan | Save up to $3,000 | 16 hours |
* Average hours saved are estimates compiled by our support team.
If you have problematic high traffic sites like us, you'll love their migration service — they took care of everything and even identified some problem plugins that had been installed by former members of our team. I would have spent hours on the migration due to the size without their help.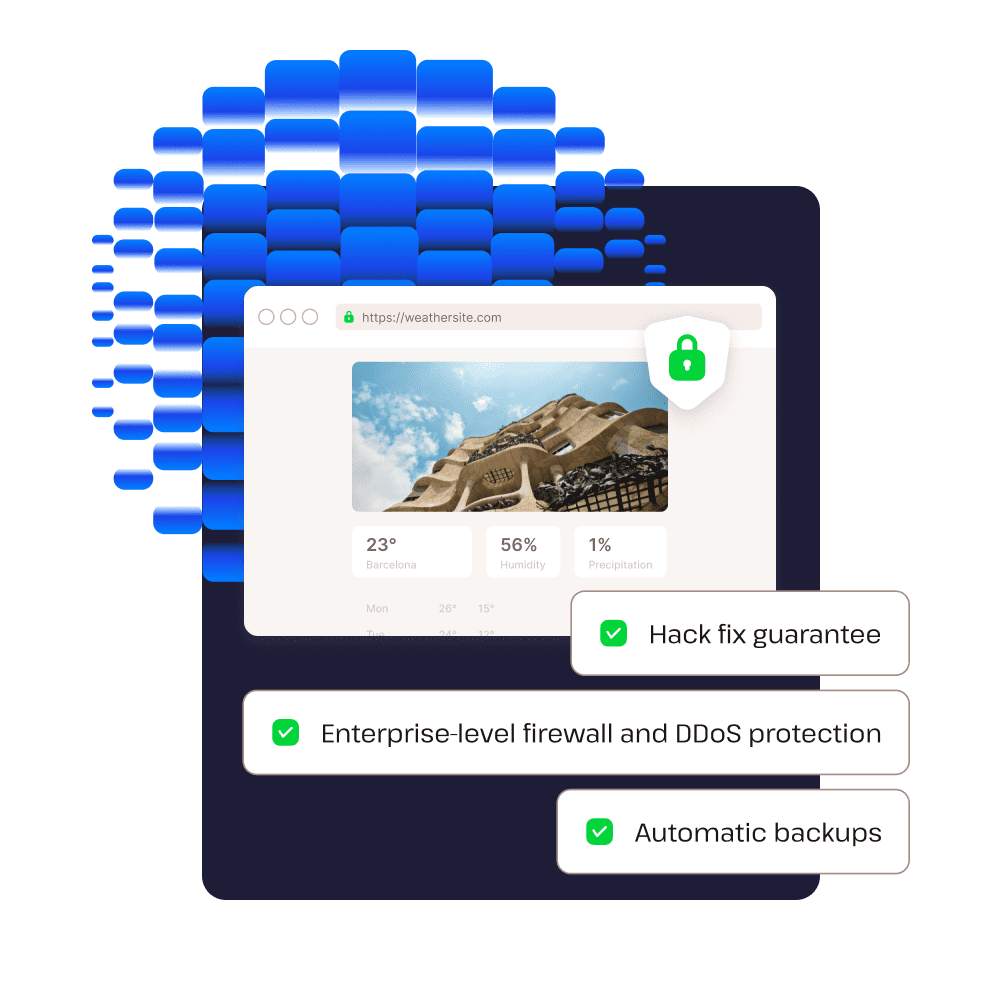 Migrate Your Site and Get Top-Notch Site Security
Financial transactions, personally identifiable information, and your company's reputation are just a few of the things riding on your site's security. No need to tackle website security alone, Kinsta is here to help. Migrate now and take advantage of Kinsta's security.
We scan every website during the migration procedure for vulnerability and we work with you to resolve any issues we may find. This ensures your site doesn't bring over anything malicious from your old host.
Enterprise-grade firewall and DDoS protection powered by Cloudflare
Sleep easy knowing that malicious traffic has to work through two powerful firewalls and premium DDoS protection before it has a chance to get to your site. A+ ratings on Qualys SSL Labs are standard.
Automatic backups and 24/7/365 support
Your site data is safe and secure thanks to automatic daily backups and the other available manual backup options. If a problem does arise, our expert support team is available 24/7/365.
Frequent uptime checks for peace of mind
Your site is monitored every 2 minutes. That's 720 times per day! If it goes down, the system notifies our engineers and they start immediately investigating the issue.
Learn How We Perform Migrations at Kinsta
It can be stressful to migrate a site from one host to another, we know that. Learn about how we perform migrations at Kinsta, premium vs standard migrations, and find out all about how to get a free migration today.
Are you a web development agency with hundreds of sites? We've got you covered

Free migrations are available for all of Kinsta's plans, from Starter to Enterprise, regardless of how many sites you have. Simply sign up for a plan to get started.
Choose between a basic migration or premium migration and fill out the form. Our team will then coordinate with you regarding the best time to migrate your site.
Don't wait, migrate your site and join the 26,700+ companies using Kinsta today!
The free migration I received was the first time a host migrated a site and got all the little details correct, not forgetting things, etc. and they were incredibly friendly and patient.
Restrictions On Free Basic Migrations
While we are more than happy to help you migrate all of your WordPress sites over, some restrictions do apply:
This offer applies to standard WordPress installations. It is not available for multisite networks or for sites using WP Engine's LargeFS.
We will complete your migrations as soon as possible, which could take up to 2 business days. If we believe processing your migrations may take longer we will let you know at the time we receive the request.
Sites that change continuously (ecommerce sites, membership sites, etc.) often require the placement of the site into maintenance mode and careful scheduling to avoid data loss. A site that requires maintenance mode or must be scheduled carefully will not be eligible for this offer and should be processed as a normal premium migration.
Sites that have complex requirements, such as sites that use a reverse proxy or Bedrock/Trellis configurations, are not good candidates for this service and should be migrated using our premium migration instead.
Redirects that have been added to an .htaccess file or to your prior hosting provider's control panel will not be migrated as part of this service. If you do need to add redirects as part of your migration you can add them using our Redirects tool and check them using our HTTP Status and Redirect Checker.
Some sites need to be migrated using a 2-step process where there is an initial trial migration followed by a second migration at a later time. The first step in this process, the initial trial migration, can be handled as part of this offer, but the second step when the site is migrated for a second time will incur a fee.
Sites that you're only able to provide the WordPress admin login for (no hosting dashboard or SSH access) must be performed via a premium migration.
If you need a migration for a site that doesn't fit these requirements you should follow our default premium migration process as outlined below.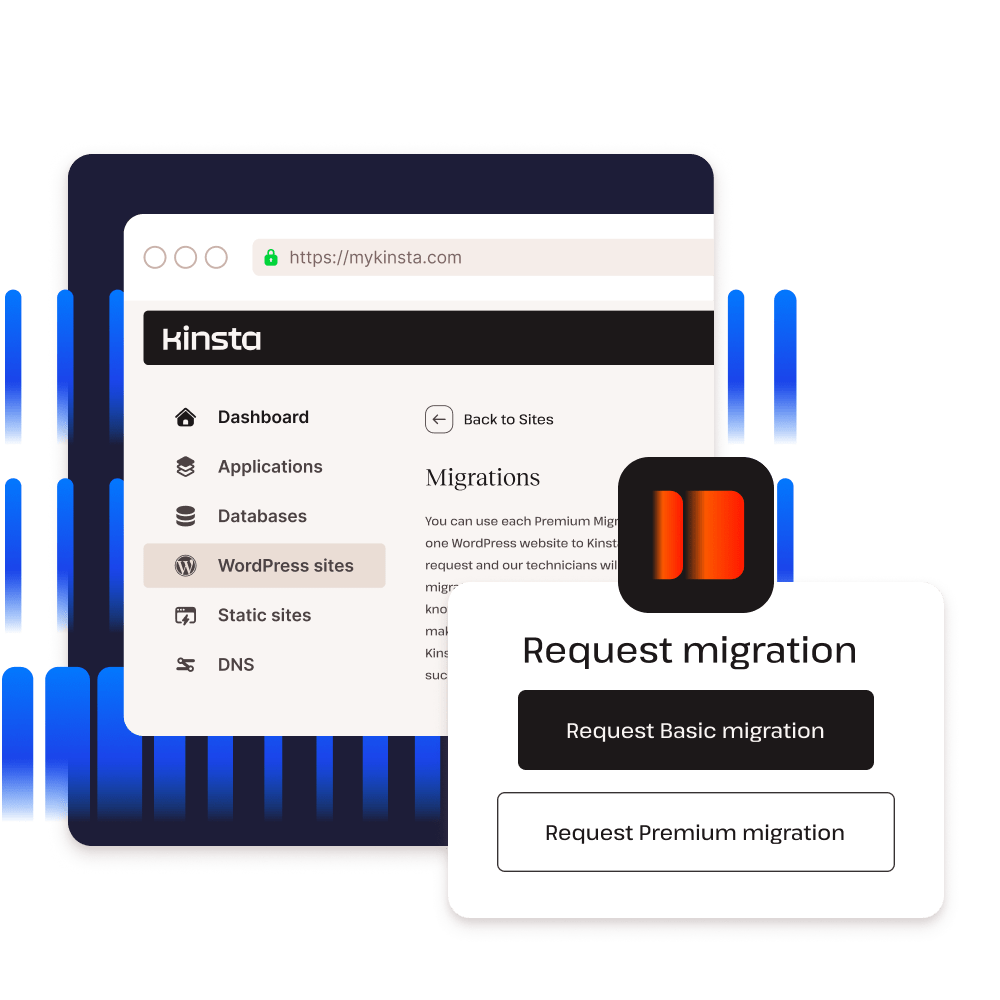 Our Team Will Migrate You For Free
Not using one of the hosting providers above or have a more complex installation? No worries, all of our plans include one or more free premium migrations.
After signing up you'll be able to request a hands-off migration from our MyKinsta dashboard. We'll get in touch, discuss the details, and schedule a migration window that works best with your schedule. You'll be notified of your migration status by our team and you can track the status in our MyKinsta dashboard.
To get started simply sign up and fill out our guided WordPress migration form. Choose one of our 35 Google Cloud Platform data centers for your site. Then hand the rest off to us.
Thousands of five-star ratings.
And counting.
Maintaining many global WordPress sites, we've become well acquainted with all the major hosting providers. No one is running our sites as fast as Kinsta.
Kinsta provides us with enormous relief in the daily routine of monitoring and maintaining a fast and secure WordPress website. There is no better feeling for our customers and us!
Kinsta provides an amazing service, with a simple control panel and top performance. Their support is even more amazing, always available, and fast at fixing any issue.
Kinsta is the best host I've had in 10 years. Smooth migration, no stress, and friendly support one click away. I'm very happy and recommend their services!
We truly cannot say enough about the level of customer service that Kinsta provides – it's always a great experience, with very personable and helpful support.
Kinsta is the best WordPress host I've had so far. They are quick to help, easy to deal with, and really know their stuff. Plus their servers are super fast!
Great performance and the best technical support! Moved from WiredTree at which I experienced a lot of downtime since the acquisition. I'm amazed how my website's performance drastically improved and is loading fast now. They do have the best support too. Specifically, the technical knowledge compared to the other hosting providers. Really glad I switched to Kinsta!
Hands down one of the best bootstrapped WP hosting companies. Absolutely love their support staff and developer-friendly features (not to mention they are insanely fast).
Really love the level of experience and support Kinsta's live chat engineers provide. The 24/7 support is a game-changer for large sites, especially ecommerce.
Absolutely fantastic – cannot rate highly enough in terms of speed, support, and UI. Went from WP Engine to Flywheel, then to Kinsta and couldn't be happier.
Kinsta saves us time so that we can focus on building our business instead of worrying about hosting or downtime. It's quick and easy to use, has good support, and the websites load quickly and have excellent uptime.
Give Yourself Up to a 39% Speed Boost Simply by Migrating to Kinsta
We measured 3,200+ migrations over the course of a three-month span. On average, client sites experienced 20% faster load times just by moving to Kinsta. Here's how fast your site can run (and how slow the competition is):
From BlueHost to Kinsta: +39% improved page load times (avg.)
From Amazon AWS to Kinsta: +26% improved page load times (avg.)
From Digital Ocean to Kinsta: +26% improved page load times (avg.)
From Liquid Web to Kinsta: +32% improved page load times (avg.)
From Cloudways to Kinsta: +2% improved page load times (avg.)
From HostGator to Kinsta: +29% improved page load times (avg.)
From Dreamhost to Kinsta: +11% improved page load times (avg.)
From SiteGround to Kinsta: +13% improved page load times (avg.)
Other: +25% improved page load times (avg.)
How is this possible? Our customers enjoy:
A stack that's been fine-tuned for WordPress over the past 8 years
Google's Premium Tier Network to deliver website data faster
Free CDN powered by Cloudflare's global network of 260+ locations
A hard-to-beat server-level caching solution
Free migrations are available for all of Kinsta's plans, from Starter to Enterprise, regardless of how many sites you have. Simply sign up for a plan to get started. Test the service and the speed risk-free, and we provide a 30-day money-back guarantee. You only lose if you don't give this a try!
Get 2 Months Free When You Migrate Today
All new annual plans get 2 months free. Join the 26,700+ companies using Kinsta and get started today. Sit back, relax, and let our team handle the nitty-gritty stuff. We'll let you know when your site is ready.