Many of Kinsta's plans contain free WordPress migrations you can use to transfer your site to our servers.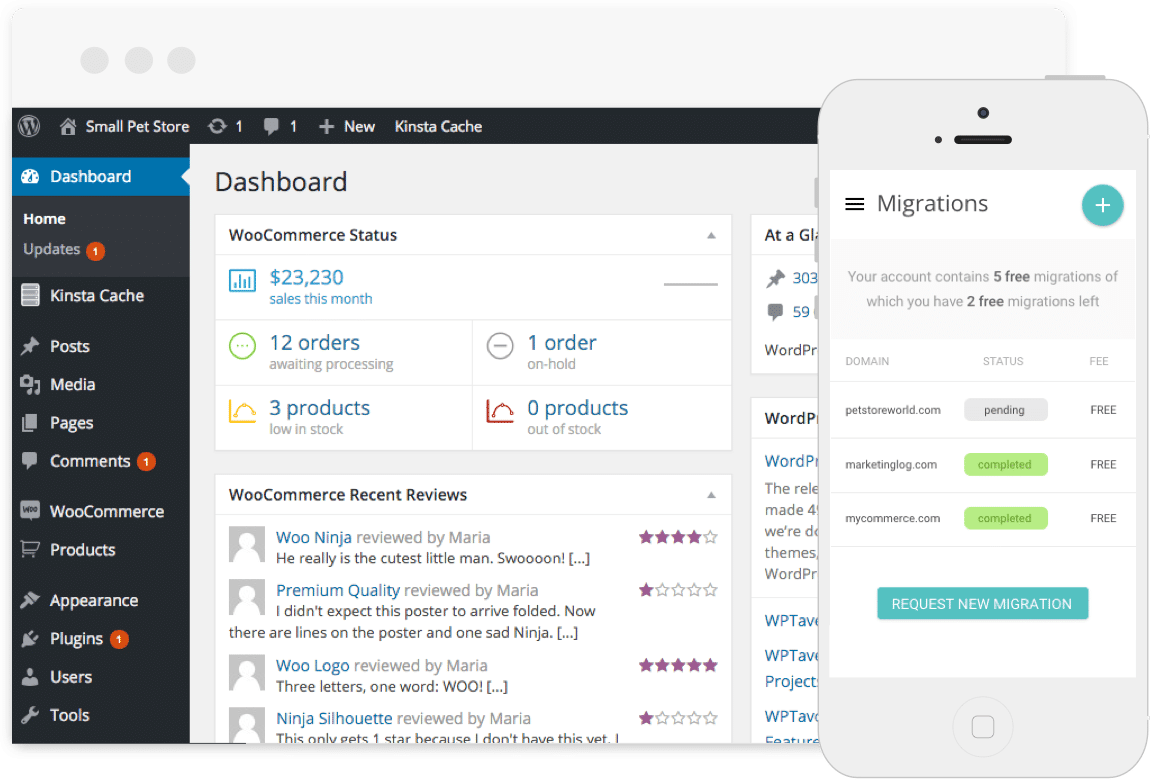 How WordPress migrations work
After selecting one of our accounts you'll be able to request a hands-off migration from our dashboard. We'll get in touch and after discussing the details we'll schedule a transfer window with you.
You'll be notified of your migration status by our migration specialists and you can keep track via the status display in the admin.
Moving your site to Kinsta does not require any downtime, we'll take care of the transfer for you and your users will experience no disruption of service.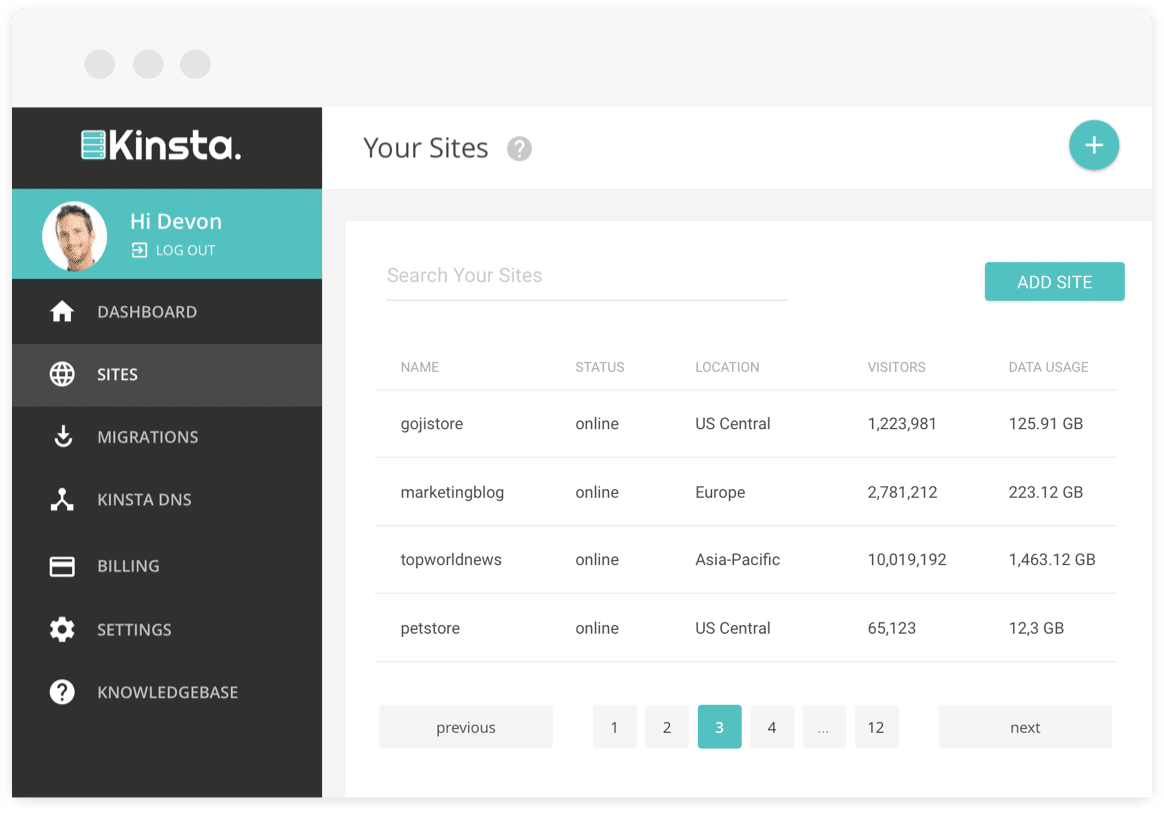 Why choose Kinsta?
At Kinsta we provide cutting-edge server architecture for all our customers. By using the latest PHP 7 and LXD technology on Google Cloud servers we're able to achieve speeds that exceed all expectations.
We also provide a high degree of developer freedom by offering great tools such as SSH, WP-CLI and git integration. All this in a highly secured environment that safeguards your website 24/7.
Our support team consists of WordPress professionals who work with WordPress every day. They've built themes, plugins, worked on the WordPress core code and more. Let their expertise work for you!