MyKinsta: Manage All Your Web Projects The Easy Way
Host all your web projects in one place with unlimited users with your MyKinsta dashboard.
Everything Under One Roof
MyKinsta is your single intuitive dashboard for deploying, hosting, and managing all your web projects.
Any Web project with your own Dockerfile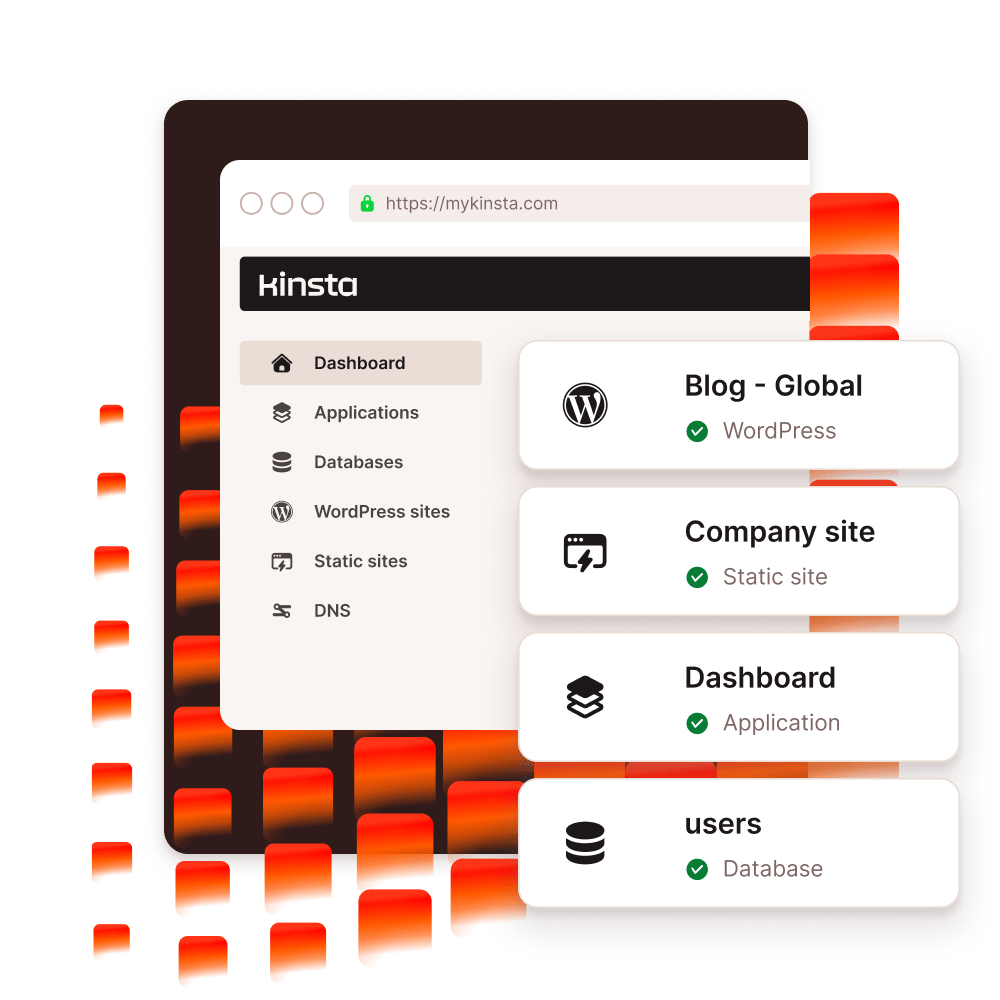 Real Support Right Away
Get technical support from Kinsta's team of experts in under 2 minutes. It's just a click away right inside MyKinsta.
No ticket system or tiered support. Only useful and in real-time replies.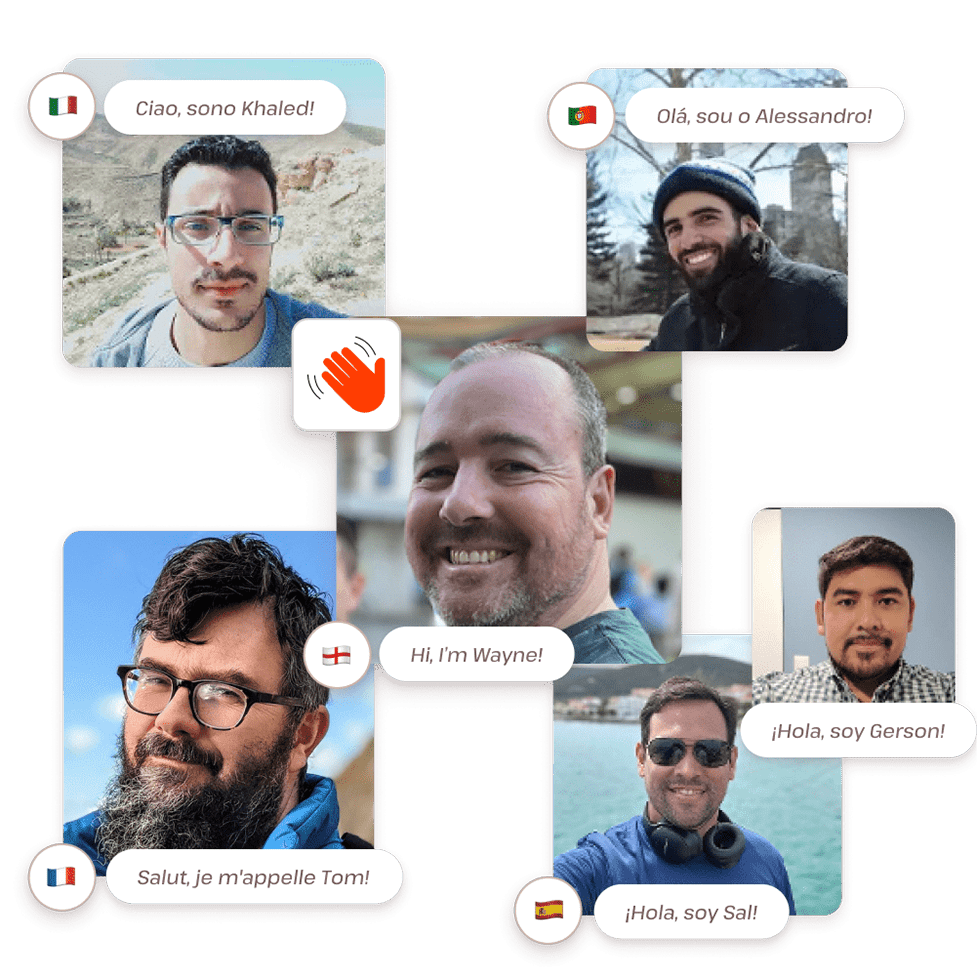 Go Live In Minutes
Whether you have a new app or existing website you can get started immediately, compatible with CI/CD (continuous integration/continuous deployment).
Applications
Launching an application in MyKinsta takes only 4 steps:
Connect your GitHub, Bitbucket, or GitLab repo and set deployment options
Select your data center
Choose server CPU/RAM resources (scale up or down manually at any time, or set up automatic scaling)
Deploy and easily redeploy after updates with Nixpacks, Buildpacks, or Dockerfiles
Databases
Set up a database in MyKinsta easily:
Select the database type and version you want
Select your data center
Choose server resources (scale up any time)
Deploy and add database connections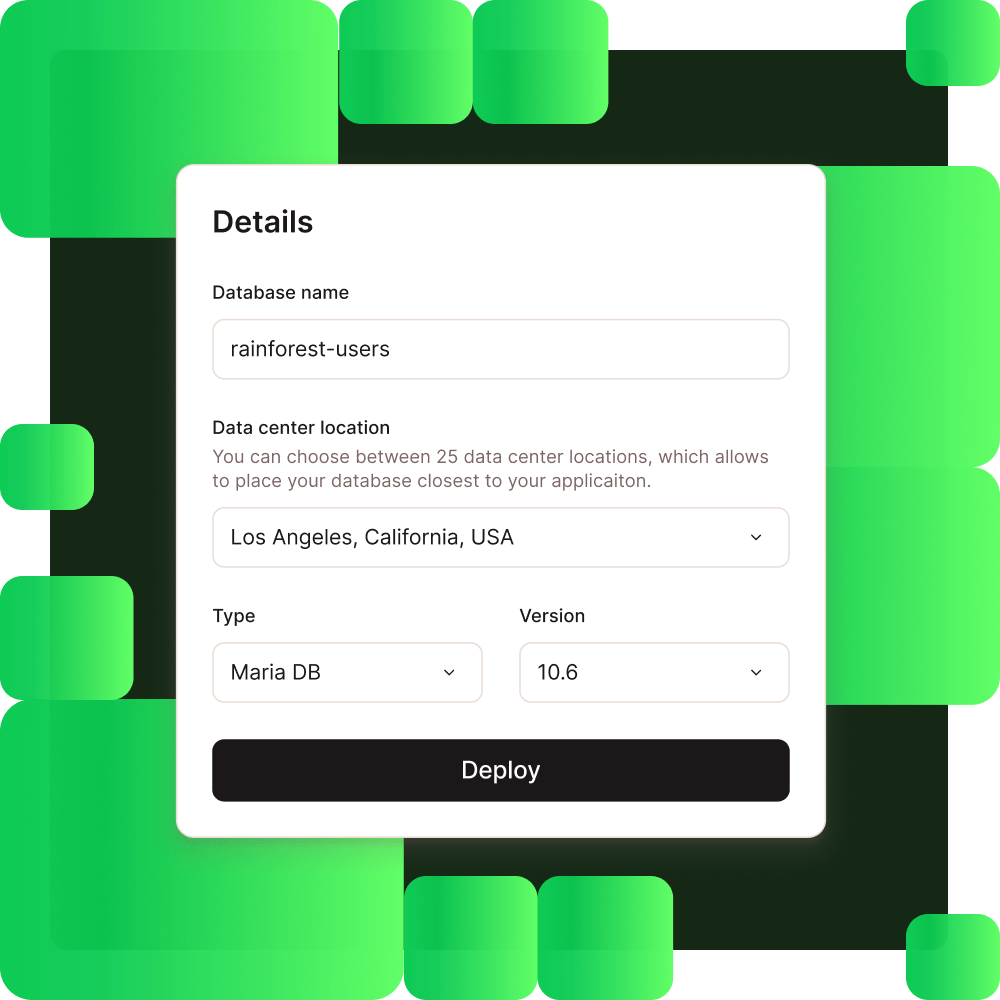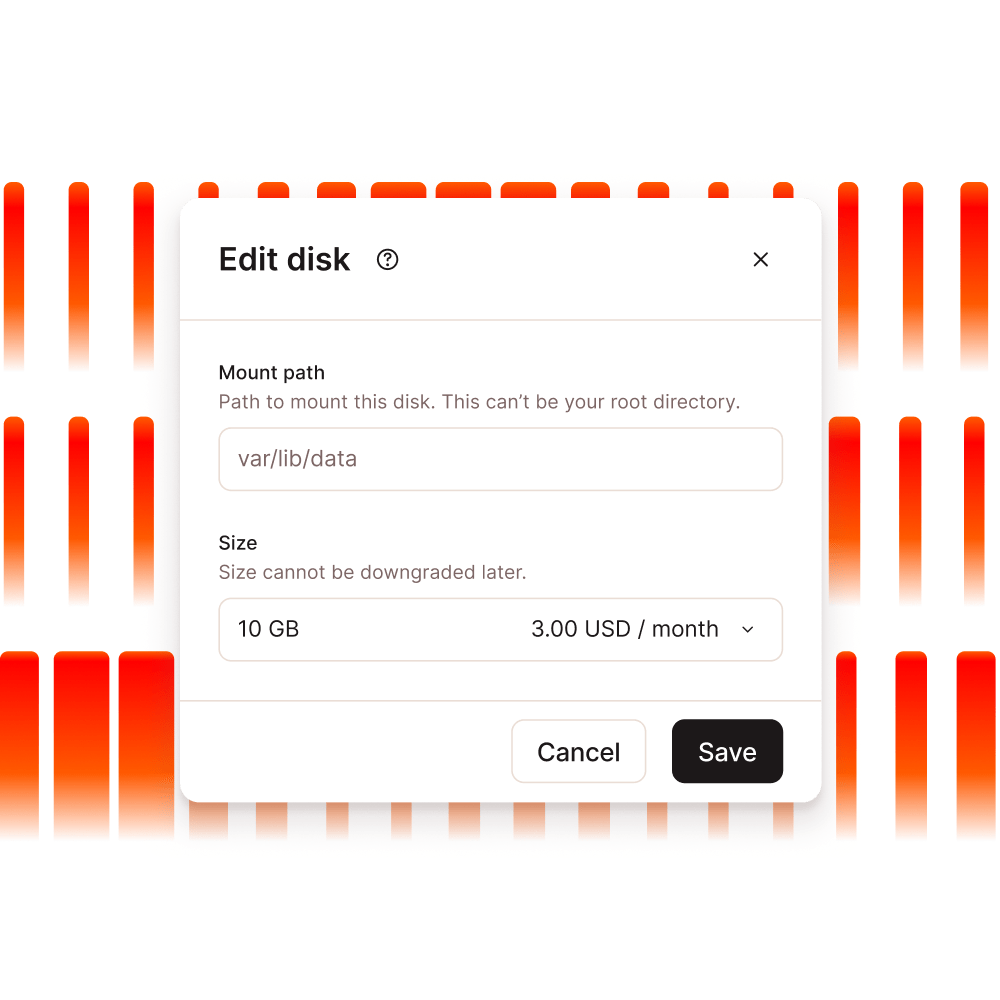 Persistent Storage
In addition to databases, you can store client data, session information, or new files in a stateful app. Data will be saved (persist) on your container after redeploying, restarting or shutting down your app.
Specify a mount path
Choose your disk size, 10 GB to 1 TB
Upgrade your size at any time
Managed WordPress Sites
Create a WordPress site or migrate from your existing host. It's just a few clicks in MyKinsta:
Start new, request a migration, or clone an existing install
Select your data center
Configure site title, administrator, and password
Deploy your new WordPress site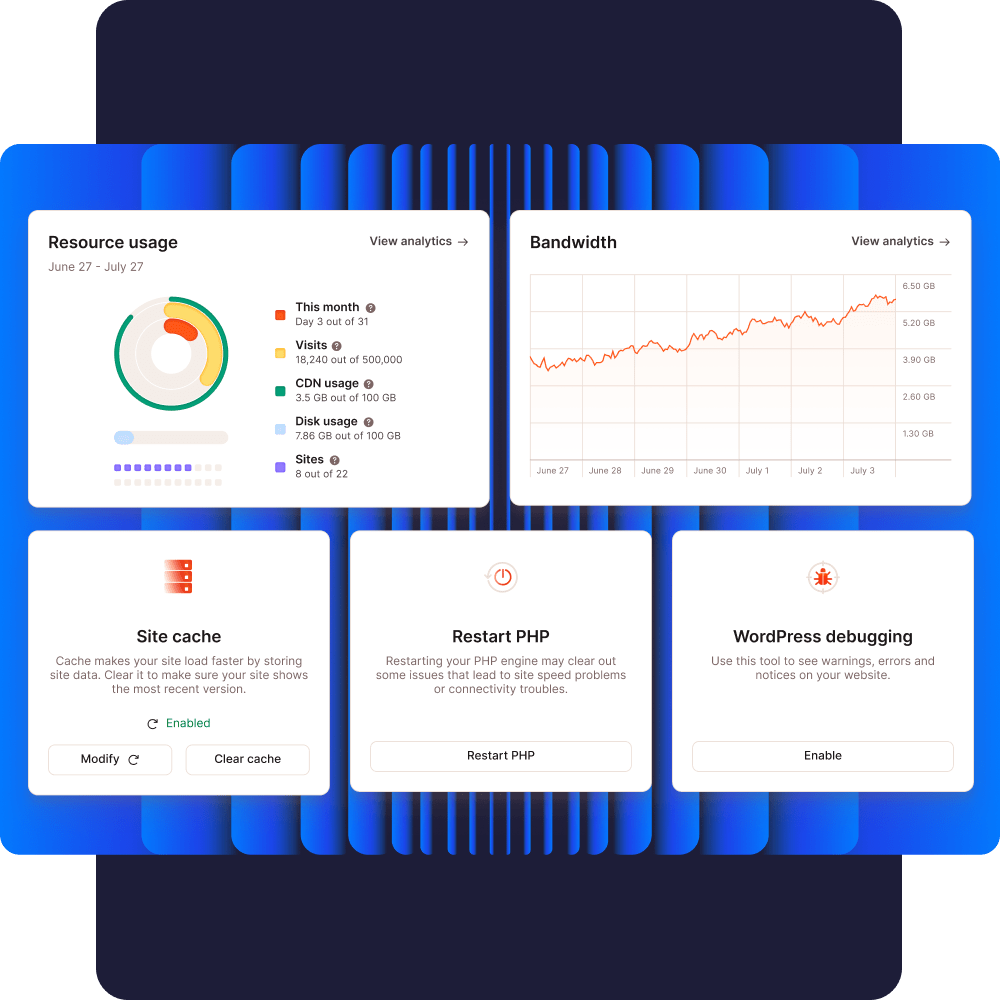 Complete WordPress Performance Optimization
Your MyKinsta dashboard has dozens of settings and tools to improve your WordPress site performance. Some web hosts charge extra for these tools. We include them with every plan!
Edge Caching
Enable or disable Edge Caching, create a separate mobile cache, clear your cache globally, or clear cache for specific URLs or subdirectories.
CDN
Enable/disable your CDN, clear cache, and control settings for image optimization, code minification (CSS and JS), and excluding files.
Backups
View your automatic daily backups, download archives, restore from backups, or configure additional options like hourly or external.
Granular WordPress Customization and Controls
Access and customize detailed settings and actions for your WordPress install all from MyKinsta's visual interface. We also provide SSH and WP-CLI access if that is your preference.

Domain management
SFTP / SSH
Site caching
Restart PHP
WordPress debugging
Database access and PHPmyAdmin
Database search and replace
New Relic monitoring
Password protection
Force HTTPS
Geolocation
ionCUBE Loader
PHP Engine (switch 8.0, 8.1, 8.2)
Remove set-cookie headers
Site preview (no DNS work needed)
Simplify Your Hosting
See how easy it is to manage all your apps, databases, and WordPress sites with your MyKinsta dashboard.
A free trial is available for Apps or Databases.
Or create a WordPress site risk-free with our free migrations and 30-day money-back guarantee.
Collaborate With Your Team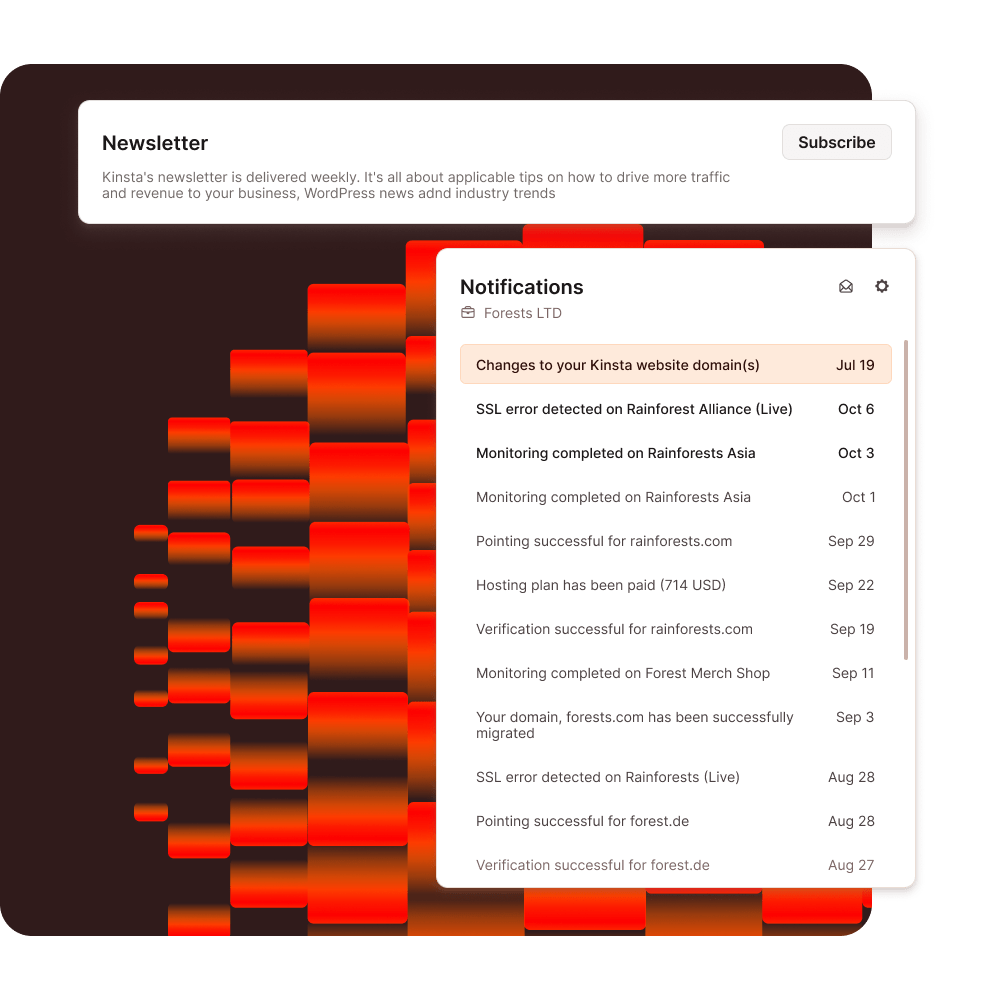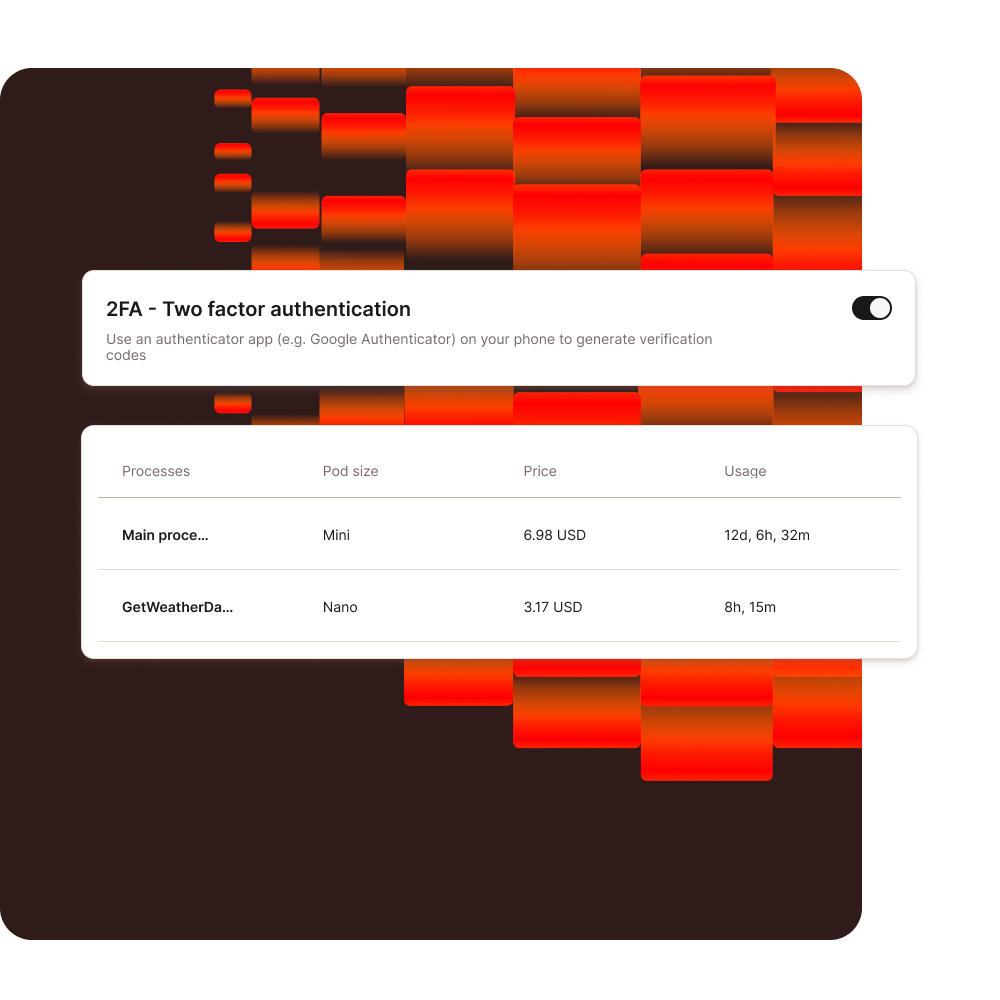 Trusted and Certified
Kinsta is a SOC-2 Type II compliant organization. We also comply with GDPR and CCPR privacy standards. See our security and trust report.
Launch Your First Project
There's a lot to love with MyKinsta. We made your control panel simple and fluff-free. Focus on building. Leave the infrastructure management to us.
FAQ
Do you offer a demo of MyKinsta?

Yes! Our expert Sales Team is ready to provide you with a demo, free of charge. Enter your information and our team will be in touch.
Do you have a free trial?

For Application Hosting and Database Hosting:

Yes. Sign up for a new account and $20 will be automatically added to your account balance. Use this towards server resources for Application Hosting and/or Database hosting for one month.

The $20 starts depleting when you add your first app or database service on your MyKinsta dashboard, not when you sign up for your account.

Note: This $20 free trial during your first month does not "roll over" to the second month. For example, if you only use $8 within your first monthly billing cycle, you cannot keep the remaining $12 off for the next monthly billing cycle.

For Managed WordPress Hosting:

Not exactly. We offer a 30-day money-back guarantee. This allows you to try it out risk-free. We also offer free migrations for most website situations (restrictions apply for larger multisite networks, certain eCommerce sites, or unusual situations).
Am I charged when I enter my credit card?

For Application Hosting and Database Hosting:

No. You won't be billed until the end of your first monthly billing cycle. At the end of your first month, you'll be billed for the server resources you previously used.

For Managed WordPress Hosting:

Yes. Managed WordPress hosting plans are pre-paid, unlike Application Hosting or Database Hosting plans which are post-paid. If you have a new or existing Managed WordPress plan, that will be billed at the beginning of your monthly billing cycle.
How does billing work?

For Application Hosting and Database Hosting:

You only pay for the server resources your app/database used in a post-payment method. We charge monthly at the end of your billing cycle. All services are prorated to the second. This means you only pay for what you use each day. If you create a service and delete it after a day, you pay just for the time used on that day.

For Managed WordPress Hosting:

WordPress sites are pre-paid each month. You can get two months free when you set up annual billing.
Do You Have an Affiliate Program?

For Application Hosting and Database Hosting:

Yes! Earn 5% lifetime recurring commissions on referrals to Kinsta Application Hosting by sharing your affiliate link when recommending Kinsta to your clients, adding your affiliate link to GitHub, Bitbucket, or GitLab repositories and deployment guides, inserting your affiliate ID when transferring a site, and much more!

For Managed WordPress Hosting:

Yes! Get up to a $500 commission for each customer you refer and 10% recurring commission for each month your referred customer stays with us.

Whether you're a developer, agency owner, blogger, product manager, or running an open source project, share Kinsta to help others build better and faster. We'll make it worth your while.
Try MyKinsta now