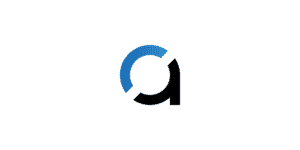 Location

Website

Languages

English
Spanish
French
Tagalog

Services

Accessibility consulting
Ecommerce/WooCommerce
eLearning/LMS/Membership
Graphic design
Marketing
PPC
Search Engine Optimization (SEO)
Social media management
UI/UX design
Web design/development
Website maintenance

Technologies

JavaScript
Node.js
React
PHP
Laravel
WordPress
Accodelades is an independent, creative digital marketing agency located in Phoenix, Arizona. We specialize in modern and responsive website designs, graphics in print and online media, software utilizing the latest technology and coding languages out there, and branding/logo design. Another aspect of our services is social media management where we can create anything from original posts to custom graphics and ad campaigns to help reinvent your social media presence. Utilizing our industry knowledge and techniques, we can drive traffic to your Ecommerce site or business in general with our SEO and certified digital marketing knowledge.
Collectively, our team has over 30 years of development experience and work both locally in Phoenix, Buckeye, Goodyear and the surrounding areas as well as across the nation with clients on the east coast. Along with our smaller business partners, Accodelades has developed for several notable, larger clients including government websites for cities across the nation, educational institutes and some non-profit and military organizations. Internationally, Accodelades works with multiple clients in South East Asia and Liberia, more specifically in the Esports field.
With 24/7 customer support and our packages for continuous website maintenance and updates, our agency the best choice out there for budding entrepreneurs and small businesses looking to boost their business with a web site. Connect with our team in confidence and learn how we can help you achieve your business goals.