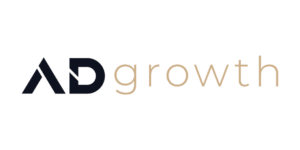 Location

Website

Languages

Services

Ecommerce/WooCommerce
Graphic design
Marketing
PPC
Search Engine Optimization (SEO)
Social media management
Web design/development

Technologies

Django
JavaScript
Node.js
React
Vue.js
PHP
Laravel
WordPress
Adgrowth is a Sweden-based web and internet marketing agency focusing on B2B clients. The heart and pulse of Adgrowth is to help our clients reach new heights by creating more and better affairs. Growth really gets us going, and finding new ways to add value for our clients is where our core business is.
We are specialised in three areas: E-commerce, lead generation and branding. Through the synergy of all three, we can really give our clients outstanding service, but we also provide more specific services when needed.
We always start our partnerships with a Discovery meeting where we, together with you, in-depth looks through your needs, goals and conditions to meet them. This is a great platform to also identify what of our areas of expertise are suitable for you.