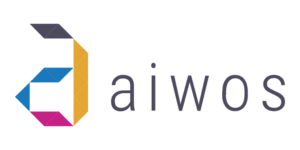 Location

Website

Languages

Services

App design/development
Software development
UI/UX design
Web design/development

Technologies
We are the leading experts in crafting exceptional web applications using Gravity Forms and WordPress. At Aiwos, we specialize in building and configuring robust web forms, creating user-friendly portals for grant and fund applications, and developing dynamic platforms for event organizations and jury environments. Our extensive experience and expertise allow us to tackle even the most complex projects, ensuring your online solutions are both secure and accessible. Our basis is low-code and in some cases no-code, so we can build and make changes rapidly and efficiently.
With our tight-knit team of skilled professionals, we have successfully delivered large-scale solutions that drive social value for numerous organizations. We understand that every organization has unique needs, which is why we go the extra mile to provide tailored assistance. Whether you require expert advice, specific API integrations, or assistance with smaller tasks, we are here to help. In collaboration with our trusted partner, GravityWP, a specialist in Gravity Forms, GravityView, and Gravity Flow, we have all the necessary tools to address any online challenge you may face.
When you choose Aiwos BV, you gain a reliable and innovative partner dedicated to bringing your digital vision to life. Our track record of delivering exceptional web applications speaks for itself, and we are eager to show you what we can achieve together.