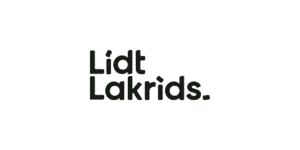 Location

Website

Languages

Services

App design/development
Ecommerce/WooCommerce
eLearning/LMS/Membership
Graphic design
Software development
UI/UX design
Web design/development
Website maintenance

Technologies

JavaScript
React
Vue.js
PHP
Laravel
WordPress
Hi there!
At Lidt Lakrids we help small and medium enterprises (SMEs) to expand their business (online).
We like to think outside the box and into high quality coding that'll help you make your business-dreams come true.
We are a good bunch of nerds, who all have a passion for developing and specializing everything you can find in a browser. All from WordPress websites and WooCommerce shops to PWAs and innovative software solutions.
Whether you're working with dairy products, vintage cars or fashion and lifestyle products - we got you covered! Our mission in life is to build good quality web-solutions all customized by the dreams and ideas for your business.