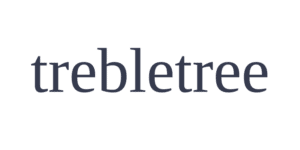 Location

Website

Language

Services

Accessibility consulting
Content creation/strategy
Ecommerce/WooCommerce
Graphic design
Search Engine Optimization (SEO)
UI/UX design
Web design/development
Website maintenance

Technologies
Trebletree is an organic digital marketing agency focused on developing sophisticated organic strategies for dynamic organizations. Equal parts big picture strategy and tactical execution, our team adapts to meet our client's short and long-term goals. With a creative vision and a deep understanding of the technical aspects of organic marketing, we help organizations stand out in a crowd.
When it comes to digital, we believe the beauty is in the details. It's not just about a pretty website or some fun social graphics for us it's about a complete digital presence that works.
We offer: WordPress Website Solutions that make managing your website, well, manageable. From a large franchise with hundreds of locations that all need custom content to a small business that wants to succeed in a competitive landscape, we make WordPress work for you. We not only create great-looking sites, but we also create sites with features customized to your unique business challenges and needs.
Organic Digital and SEO Strategies that are practical and intelligent. We combine robust technical audits, keyword research, and creative content ideas to deliver an ongoing SEO strategy that works for you and your team. Beyond the strategy, we can support you with content development, technical updates, and organic reporting to help you show results. We're also pros at helping you make the most of your investment in Conductor.
In addition to all that, we are passionate about organic digital marketing and enjoy being true partners to our clients. We'd love to become part of your team and help you create an organic digital powerhouse.