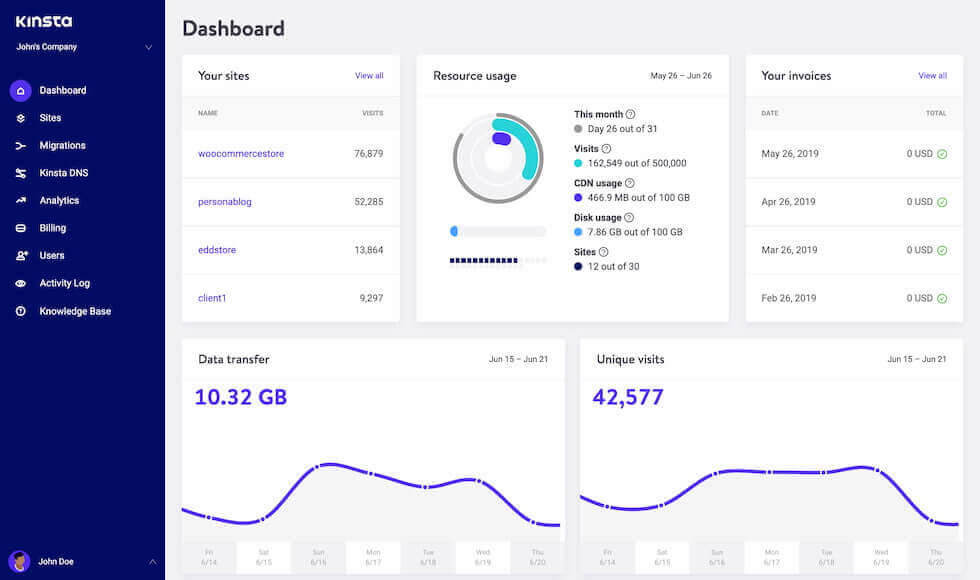 MyKinsta is a purpose-built platform that is your gateway to powerful site management. View detailed statistics, manage DNS settings, use advanced site tools, manage billing details and more.
MyKinsta is the control center for your sites. From tracking bandwidth, visitor stats to creating SSL certificates, all the tools you need are in one convenient location.
Our dashboard lets you track important data for each of your sites separately; such as visitors, bandwidth usage, response times, CDN usage, and more.
MyKinsta was built from the get-go as a companion to our services. It allows you to manage your sites with the ease and precision you would expect from Kinsta.
Our powerful multi-user feature allows you to add any number of users to your team. Give them access to all your sites, just billing or add them as developers or administrators to a subset of your sites.