We just released two small but important new features we know some of you will be excited about. You can now block IP addresses and change your database passwords from the MyKinsta dashboard. Both of these previously required you reaching out to our support team, and while we love chatting with you, we know speeding up your workflow is more important.
New IP Deny Tool
If you drill down to an individual site in your dashboard you will see a new tool called "IP Deny." You can add IP addresses here that you want to block (deny) from accessing your site. If you're troubleshooting, remember that we do show the top 10 client IPs that are hitting your site under the Analytics tool. You can filter this data back as far as 30 days.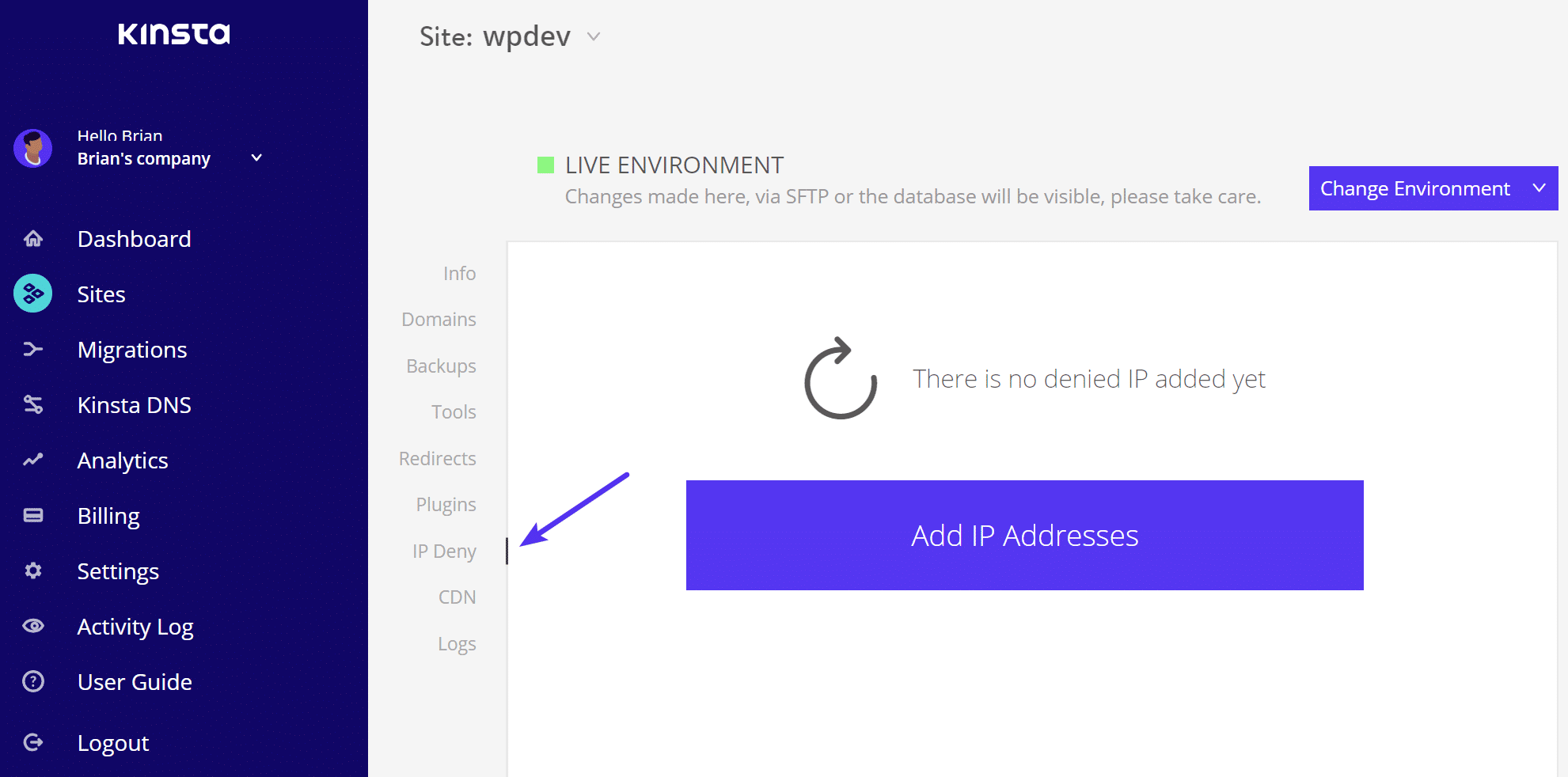 Important: The IP Deny tool is a powerful feature and if used incorrectly could block a legitimate service or individual. If you have questions about a certain IP address, please reach out to our support team. You can also check out our more in-depth article on how to use the IP Deny tool.
One-Click Database Password Changes
No more asking us for database password changes. ? We have now added this feature and you can find it on your sites Info page under the "Database Access" section.  If you generate a new database password you will only be able to use the new password to log into your database. Your wp-config.php will automatically be updated if it's located in the standard path (site root).
Please keep the feedback coming! We take all of it very seriously and appreciate you helping us build a better MyKinsta.