Local WordPress development allows you to test core updates before pushing them live, customize plugins and themes to see how they'd run without compromising your production environments, and, ultimately, make sure everything will work as you intended before implementing any critical changes.
When we released our own free local WordPress development suite DevKinsta, back in February 2021, we made it available from both macOS and Windows.
But we were already working on the last piece of the puzzle, which is what we're happy to release today: DevKinsta for Ubuntu/Linux users!
Introducing DevKinsta for Ubuntu/Linux
As this was a highly-requested feature, our development team has been working hard to make the latest release of DevKinsta compatible with Ubuntu/Linux (currently 1.1.x).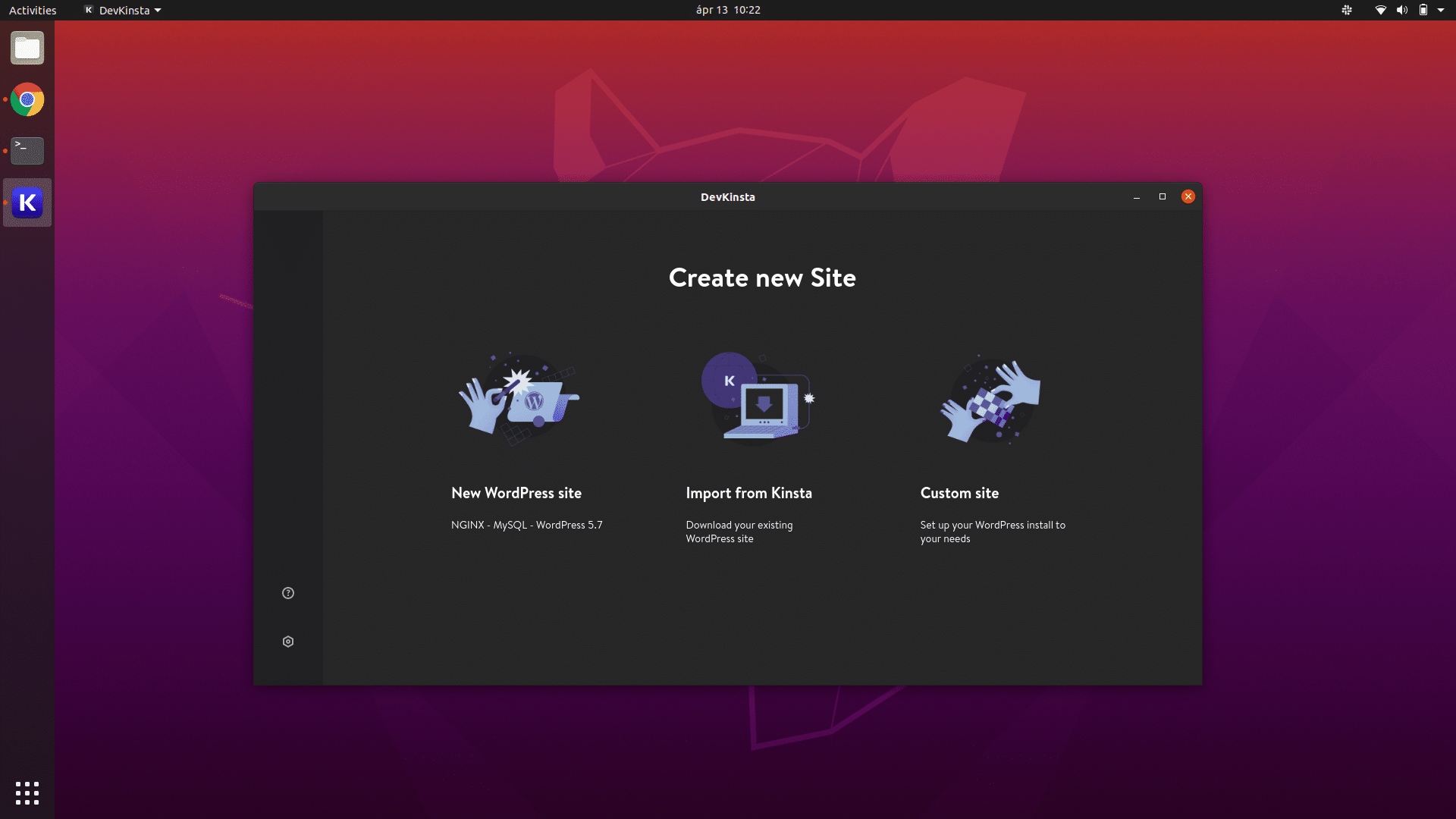 While specifically designed and built for Ubuntu distributions, DevKinsta is also compatible with and works on other Linux distributions but not natively.
If you're using non-Ubuntu distributions, you'll need to manually install Docker.
Here are some of the most interesting features this latest version introduces:
Ubuntu 20.04 support
Advanced logging
Added search into site push/pull
Added the ability to select which WP version do you want to install under custom site creation
Display valid WP version
Display the application version (under Settings > Software Update)
Updated Adminer config for handling large dumps
Added the ability to check the free space in a folder before move there the project folder
On top of these, DevKinsta's latest version also brings several bug fixes for the Windows version, some of which are:
Emails don't disappear on restart
Updated elements display
Fixed folder path on site-detail page
During retrying site creation shows the error before
Added DB size calculation
Improved thumbnail generation
Fixed not working copy box
You don't need to be a Kinsta customer to use DevKinsta, plus it's completely free for everyone to use. If you're using Ubuntu (or any other Linux distributions), give DevKinsta a try today!