We are always looking for ways to speed up your WordPress site management workflows. A lot of you work with clients or develop sites in our staging environments. Sometimes this can take months, and throughout the process, it can be handy to enable password protection on the site. This way the public can't see it.
Due to how often we see people implementing this, we are excited to release our new htpasswd tool. This feature lets you easily enable password protection on your entire WordPress site with just a few clicks. It's already available in the MyKinsta dashboard. And while we love chatting with you, it means no more having to reach out to our support team to get it configured. 🙌
You can find it under the "Tools" section on your site. Simply click "Enable", choose a username and password, and you're good to go!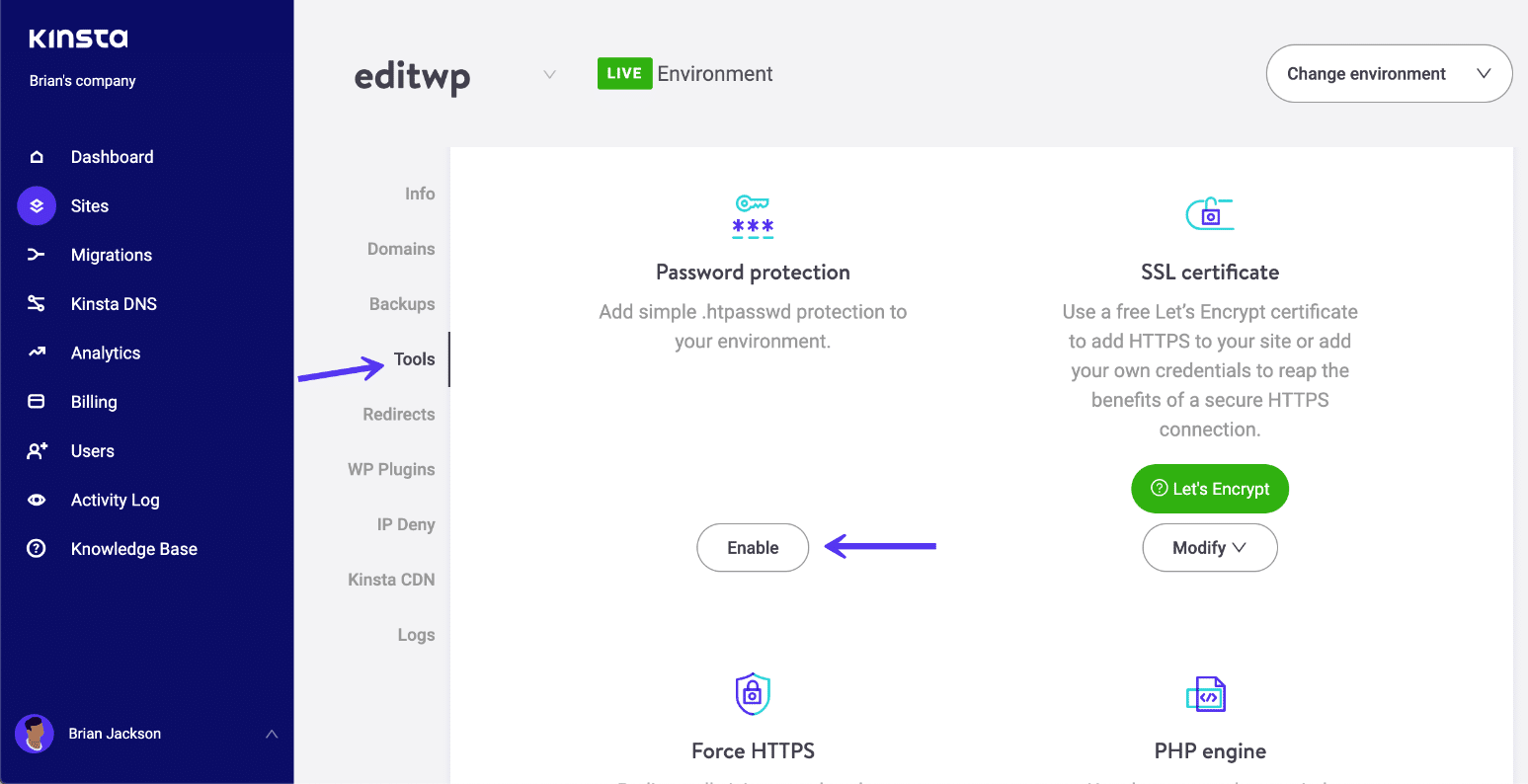 After it's enabled your WordPress site will then require authentication to access it. You can change the credentials at any time or disable it when you no longer need it.
Make sure to check out our in-depth walkthrough on how to use the htpasswd tool. We hope you enjoy this new feature and keep the feedback coming, we greatly appreciate it.