We just rolled out the ability to add redirect rules from right within your MyKinsta dashboard! This has been a highly requested feature and you can now manage them without having to contact our support team. Redirect rules allow you to seamlessly direct traffic from one location to another. It is particularly useful for preventing 404 errors, ensuring proper SEO when you make changes, and routing visitors to the correct locations on your site.
You can easily add 301 and 302 redirects, as well as bulk import redirect rules from a CSV.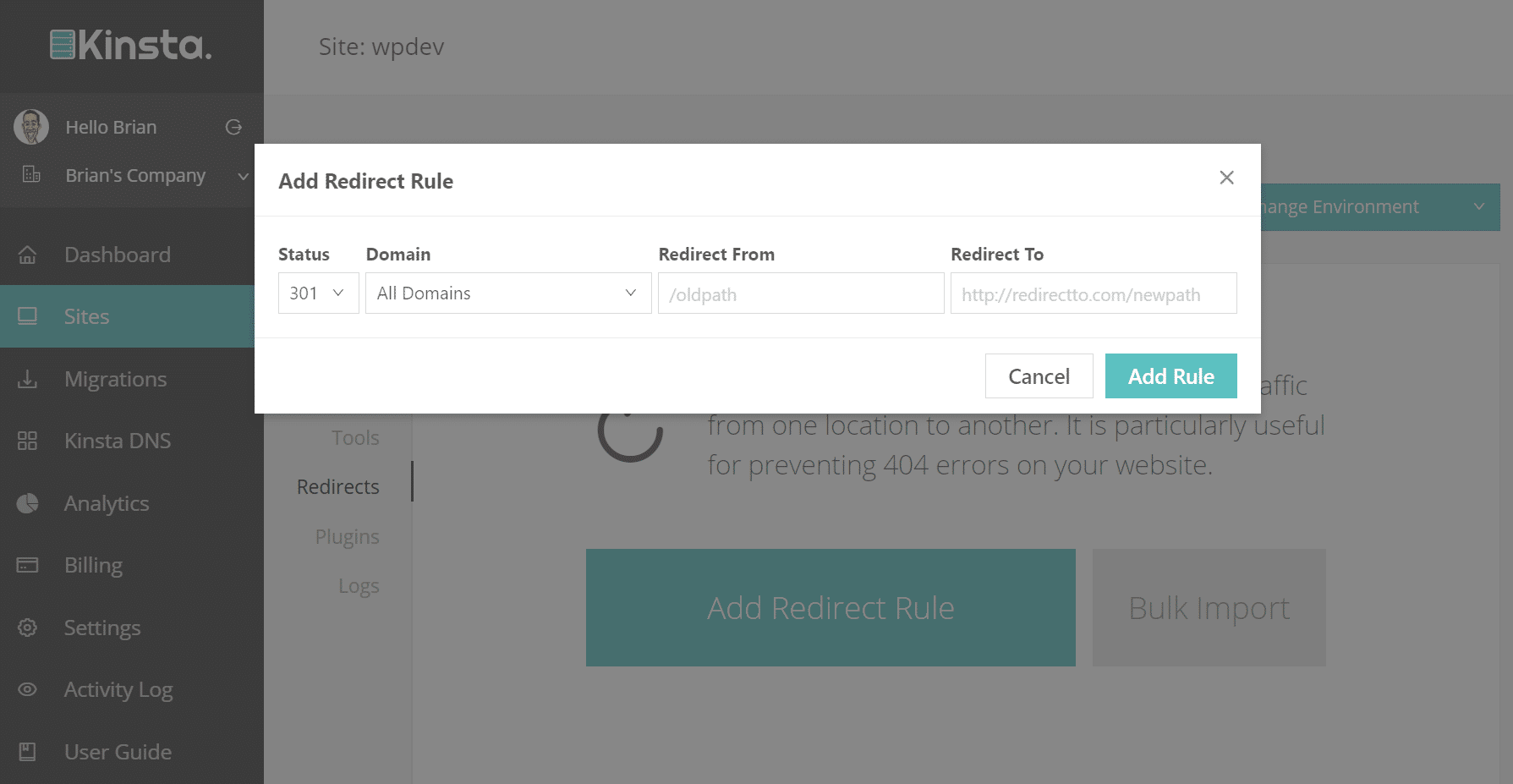 Check out our full tutorial on how to add redirect rules in MyKinsta.