Whether you are a developer, business website owner, or anything in between, giving you full control of every aspect of your website is something we strive to do here at Kinsta.
Today, we are proud to announce the launch of our Selective Push feature, which gives Kinsta customers more control of what they can push from a staging environment to live.
What Is Selective Push?
Kinsta already offers a one-click WordPress staging environment feature that allows you to easily push changes you have made on your staging site directly to your live site, directly from the MyKinsta dashboard.
Thanks to the Selective Push feature, you'll have more granular control on what you need to push live and, ultimately, be able to accomplish more. Thanks to this feature, you can choose to:
Before Selective Push, users had to push a site live in an "all or nothing" manner. Now, users can pick and choose what gets pushed and more freedom can be given to certain workflows.
How to Get Started
To access the Selective Push feature, log in to MyKinsta and click on Sites on the left-side menu.
From there, click on the Environment selector next to the site name:
After that, select the staging site you want to push to live and click on the Push Staging to Live button.

A modal window will appear.
From there, make the selections you want and push your site the way you want (you'll be asked to type the site name to confirm):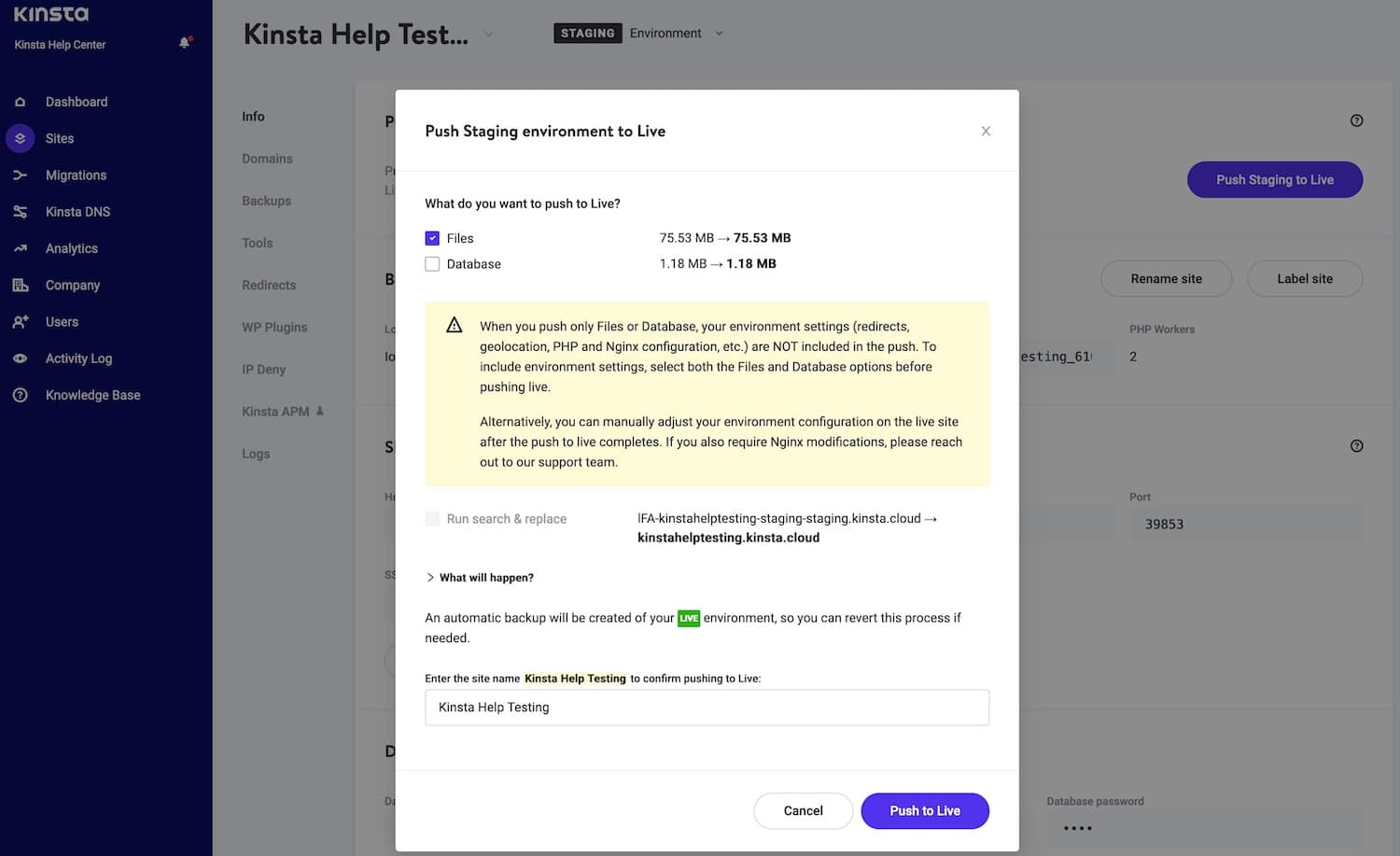 That's it!
To keep up with the latest news and updates from Kinsta, make sure to subscribe to our newsletter.