The Real Value of Managed WordPress Hosting
Find out why some of the largest agencies, experienced developers, and local freelancers choose managed WordPress hosting.
Download for Free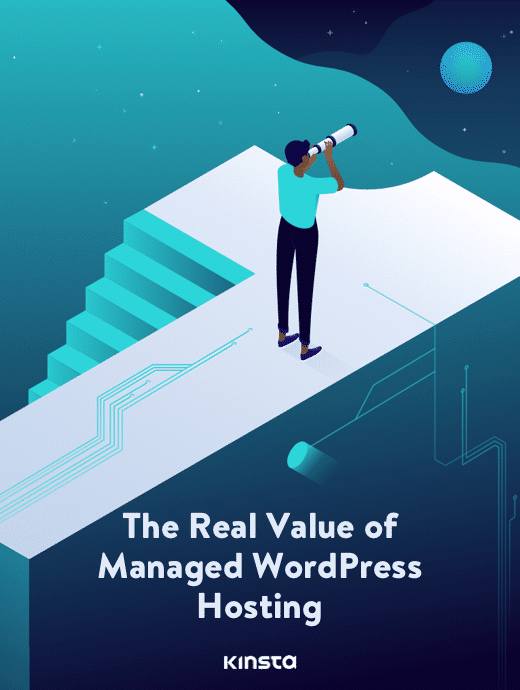 Sign up here to download the ebook
If you're new to WordPress or you're on a basic hosting plan, chances are you're managing all aspects of your sites yourself. This includes taking backups, updating WordPress and your theme and plugins, and monitoring and fixing any security breaches.
What a drag! Could you imagine if you could have a platform taking care of all those time-consuming yet crucial tasks for you?
Well, the answer is managed WordPress hosting.
Download this free ebook and see how managed hosting can take this burden off your shoulders!
Turbocharge your business
About Kinsta
Kinsta is a premium managed WordPress hosting provider designed for enterprise level and high traffic sites. The first managed WordPress host to be exclusively powered by
Google Cloud Platform, with best in class performance and customer support.
Get started today
Fully managed
Security by Cloudflare
Free migrations
Ultimate speed
Daily backups
Google Cloud Platform