cPanel is a very popular online hosting control panel designed to make managing your websites easier. Many shared WordPress hosts utilize this for customers. Follow the tutorial below on how to quickly find your cPanel bandwidth usage. This can be useful if you are migrating hosts and approximating prices based on how much data your site uses on a monthly basis. Here at Kinsta, we have our own custom dashboard, but we will sometimes ask for information from your previous host to figure out which plan is right for you.
How to Find cPanel Bandwidth Usage
Step 1
First, you will need to locate your cPanel login URL. Typically your hosting provider will email you this. It is also usually available from within your hosting provider's dashboard. See an example on NameCheap below.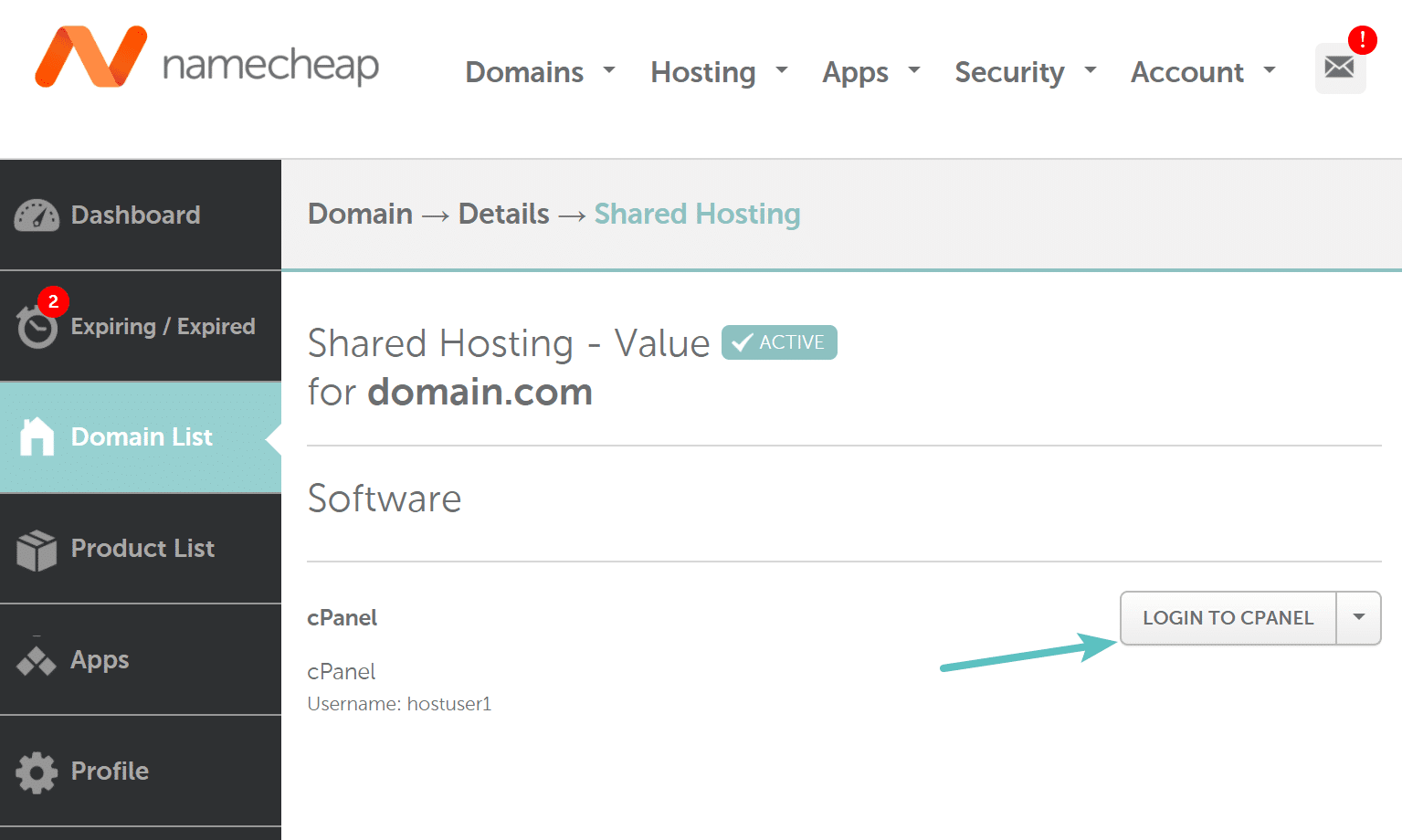 Step 2
Then log in to cPanel to access your administrative dashboard.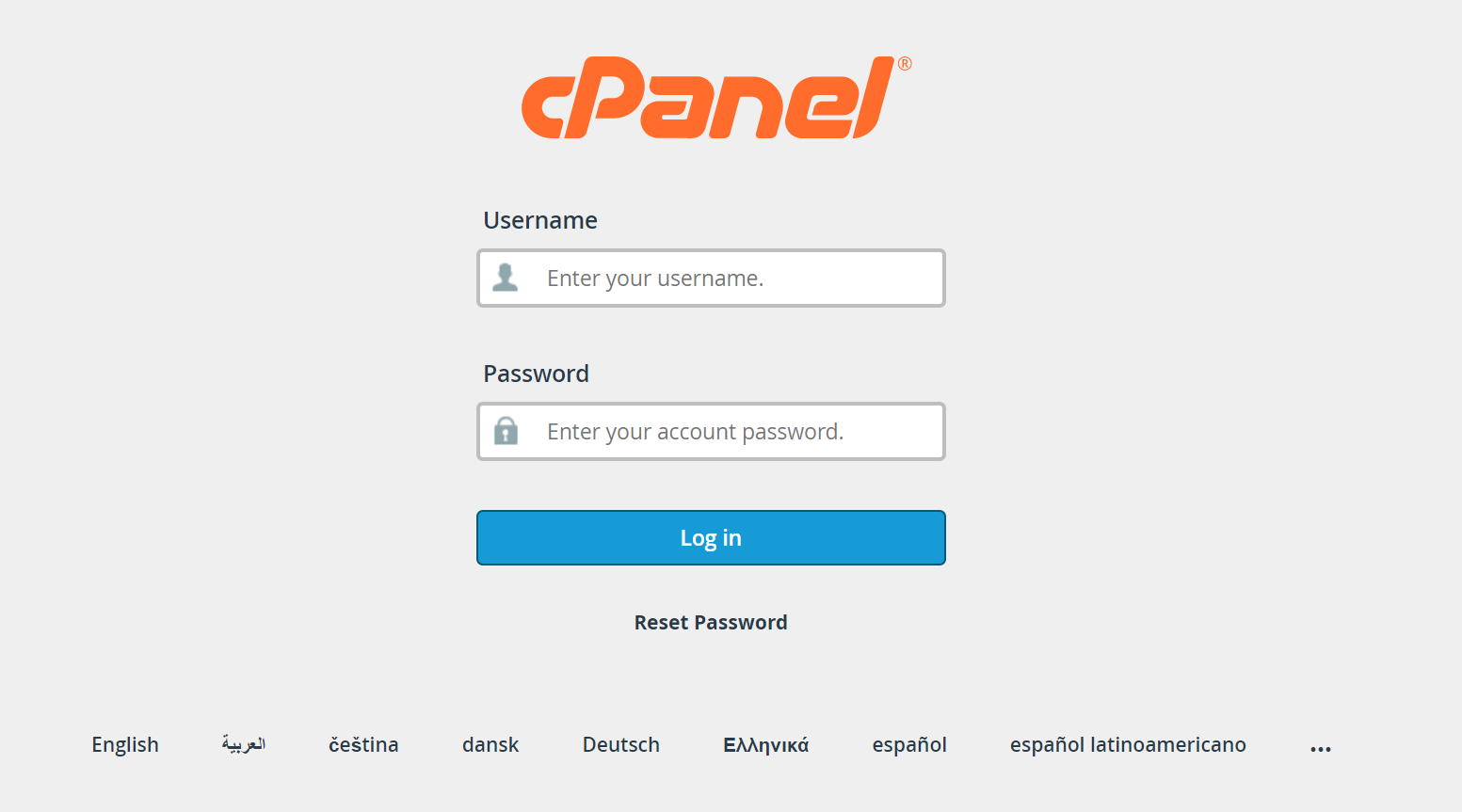 Step 3
You can quickly find your current cPanel bandwidth usage on the sidebar. But to see more in-depth reports you will want to scroll down and click on "Bandwidth," which is under the Metrics section.

You can then see your bandwidth usage summary for the past 24 hours, past week, and past year.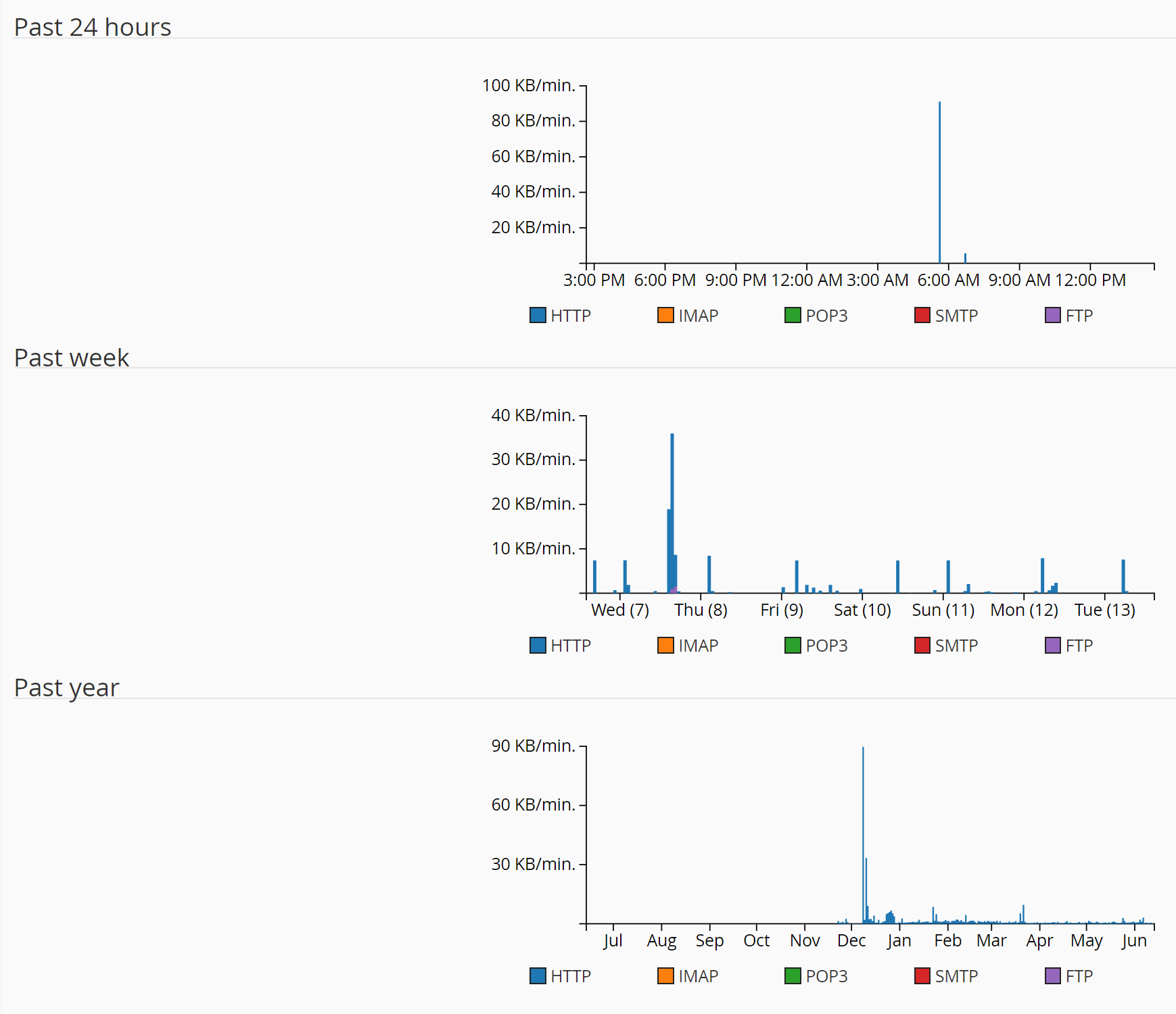 However, most hosts will want to know your monthly bandwidth usage, as this helps better approximate your current usage and growth. If you scroll down on that page you will see a breakdown of the past 12 months. We recommend taking a screenshot of this data and sending it to whoever is requesting the data.
If you are using a CDN, this is also something you will want to bring up with your hosting provider, as this could affect the plan you actually need.