Yes, Kinsta is proud to be a supporter of charities and nonprofits. We have a 15% monthly recurring discount on all WordPress web hosting plans for charities and nonprofit organizations. If you prepay you also get 15% off in addition to the two months free that for-profit customers get.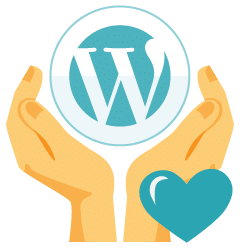 Thousands of charities and nonprofits are currently using WordPress to power their websites. ForestNation, Economic Policy Institute, Platform, and Mad In America Continuing Education are just a few of Kinsta's nonprofit clients which we are proud to help by extending their reach to more people around the globe with fast and high-performance WordPress hosting.
Nonprofit Web Hosting Pricing Structure
This is an example of discounts applied taken from our pricing page.
| | | |
| --- | --- | --- |
| Plan | Pricing | Total with 15% Discount |
| Starter | $30/month | $25.5/month |
| Pro | $60/month | $51/month |
| Business 1 | $100/month | $85/month |
| Business 2 | $200/month | $170/month |
| Business 3 | $300/month | $255/month |
| Business 4 | $400/month | $340/month |
| Enterprise 1 | $600/month | $510/month |
| Enterprise 2 | $900/month | $765/month |
| Enterprise 3 | $1,200/month | $1,020/month |
| Enterprise 4 | $1,500/month | $1,275/month |
How to Get Nonprofit Web Hosting Discount?
To get a nonprofit discount for your organization, please send over your 501c3 or your country's equivalent documentation that confirms your nonprofit status. Once we've confirmed your status, we'll apply the 15% discount to all your future payments. The nonprofit site needs to have its own separate account to be able to get the discount.
We also offer discounts for open source projects.
Struggling with downtime and WordPress problems? Kinsta is the hosting solution designed to save you time!
Check out our features
Benefits To Using WordPress Hosting for Your Nonprofit
There are many benefits to using WordPress as the platform for your nonprofit such as:
1. WordPress Is Free and Open Source
WordPress itself is completely free. It is also open source, which means that it is not owned or controlled by one particular company who is focused on profiting from your use.
2. Highly Customizable
WordPress is known for being very easy to customize and there are many extensions and plugins that allow you to do just about anything. You can launch a forum, start a blog, or even accept donations. There are also thousands of themes to choose from, so you don't have to necessarily even have a designer. Check out our post on WordPress for charities to see some great examples.
3. Scalability
Whether you have a couple hundred visitors a month, or a couple million, WordPress scales up quite easily. Pair it with our managed web hosting plans and you won't have to worry about your nonprofit site going offline. You can focus on growing your nonprofit and we will ensure your website scales with you.