WordPress started as an open source blogging tool in 2003 and has grown up to become the most popular content management system since then. By now, thanks to its expanding list of features, the platform not only satisfies the needs of bloggers and online small businesses, but also serves the operation of larger sectors such as education. Schools, teachers and students worldwide exploit the possibilities of the platform, and take advantage of the numerous benefits that WordPress – as a basis of websites – can provide in the field of education.
The Importance of Education
Education is one of the most important fundamental aspects of sustainable economic growth. It improves people's productivity, their ability to listen and think more effectively and to imagine things more creatively. Investment in human capital is essential for developing the economic well-being of a country, quality education would have to be indispensable consequently. All money spent on education will pay for itself many times in the future.
The list of education's general advantages for individuals is endless. Besides developing the way of thinking and problem solving, it also opens the doors to various workplaces, and boosts one's financial income. The road to a higher salary is higher education level, consequently learning pays off in the long run.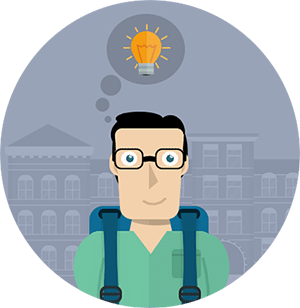 According to data from research paper published by the Department for Business, Innovation and Skills, education has social benefits as well: people who have studied in higher education are much less likely to commit crime, become alcoholics or smokers.
Education's effect on the economy is huge. There's an interesting correlation between GDP and the level of education. First of all, the higher the GDP per capita is, the more money can be spent on higher education. The linear relationship is true even if you approach to this correlation from the other side. The higher the level of education is, the higher the GDP per capita gets. So human capital is a key factor by all means.
The graph below shows the connection between the level of education and earnings. A college graduate earns 70% more at the age of 22 than a high school graduate.
Another way to display the significance of education is to compare the total lifetime earnings of people with different qualifications – as shown in the graph below. People with Bachelor's Degree earn almost five times as much through a lifetime as those ones who didn't attend high school.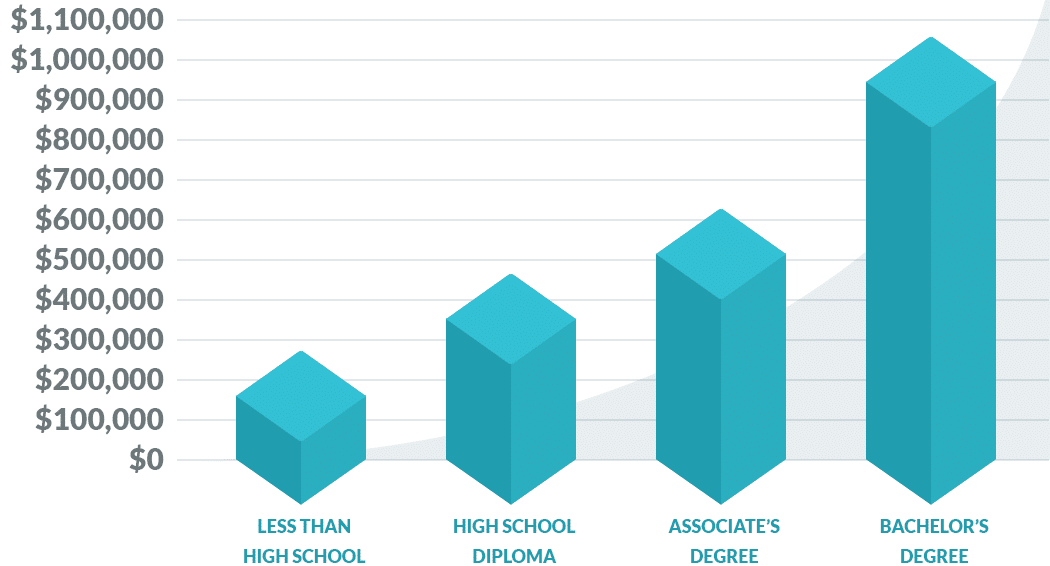 Knowing how valuable education can be, it is no surprise that Warren Buffet made an offer to Columbia Business School students in 2009:
After examining the importance of education, let's say a few words about how the development of technology affects learning habits.
Technology in Education
The last few decades have resulted in an enormous technological progress. There are plenty of new devices and services which have become a part of our everyday life and we cannot even imagine our lives without them: smartphones, tablets, the internet along with Facebook, Twitter and Google.
Today every high school, college and university has a website where one can find all the information about them, iPads are used even in primary education, students can apply to college courses online and get in touch with their fellows and teachers through the internet. A lecture or presentation does no longer exist without a computer, teachers inform their students about the subject of the next lesson or the date of the exam via email, they also upload test results to the institution's software-based unified education system.
The spread of technology in education is only in its infancy, but more and more online solutions such as e-learning and distance learning are to come to the front in the next few years. The popularity and spread of online education is not a surprise at all; many people turn to it in order to eliminate long distances, lack of time or high expenses.
Peter Drucker, the famous management consultant, educator and writer of numerous great books, already predicted this trend in 1997 in quite a shocking statement.
A study from Docebo – a Cloud E-Learning solutions provider reports a similar trend prognosis, which is reflected well by the following graphic. This shows the huge growth predicted in the e-learning market until 2020 in the United States alone.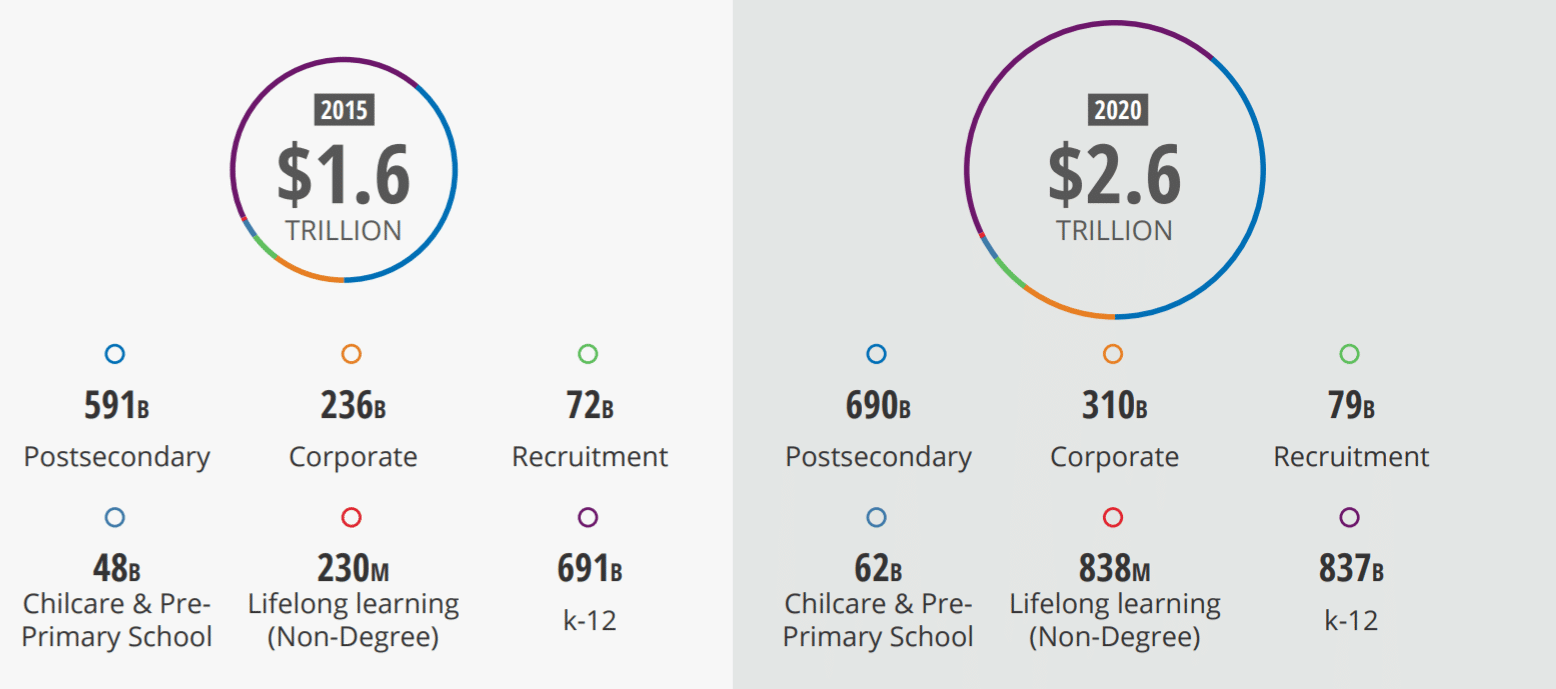 WordPress in Education
WordPress, that was a basic blogging platform a decade ago, is now the most widely used and popular content management system (CMS). More than 29% of the websites use WordPress today, which means millions of sites. It's no wonder that a complex ecosystem and community has been built around it. The possibilities of WordPress are endless – it remains the best blogging platform, but is also used for all types of websites, including auction sites, forums, and even governmental websites. Why would education be an exception?
WordPress is probably used in the most varied ways (including the possibilities offered by the internet) in higher education, the CMS appears on more and more college and university websites, for instance on the official websites of Bates College, University of Florida, University of British Columbia, Georgia State University, Boise State University.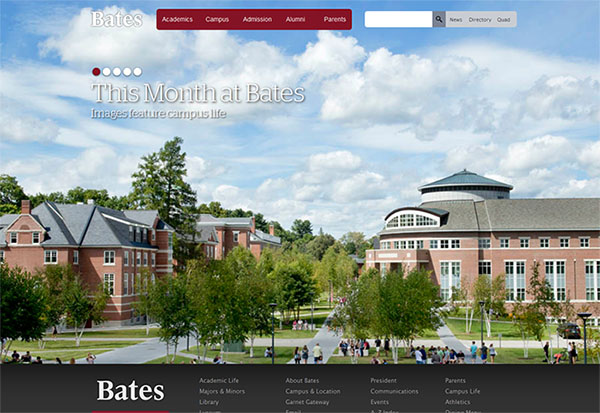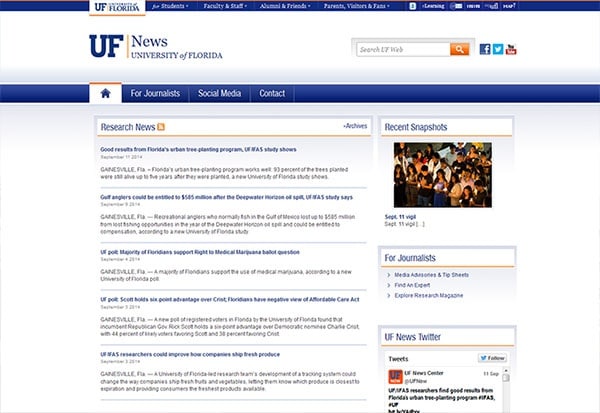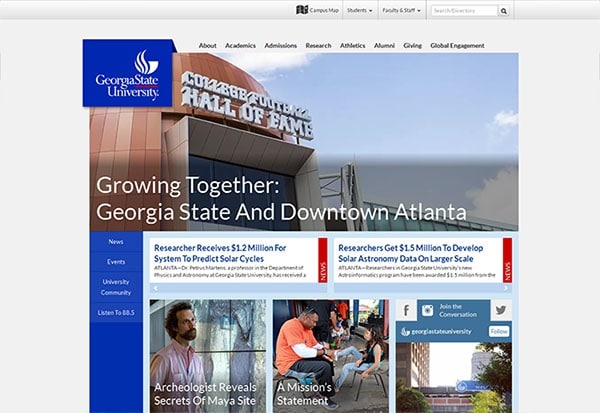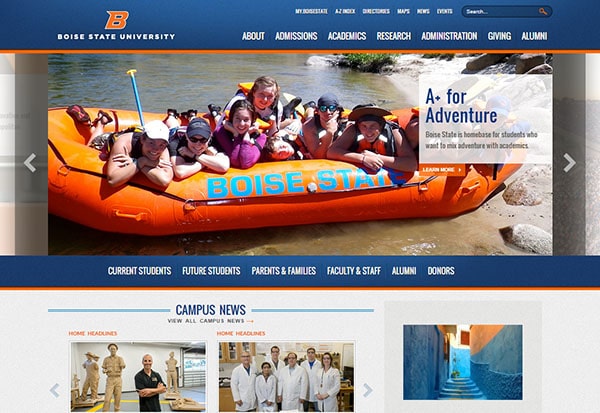 The number of tertiary schools recognizing the wide range of options WordPress provides is increasing, they make use of it in the most fields possible. A strong argument for WordPress (besides its popularity and versatility) is the idea of not wasting time on educating people with the help of peculiar in-house systems, when a major web publishing platform can present a more worthwhile solution, not to mention that the knowledge acquired on how to use WordPress can be utilized even after studies, at home or at work too.
No wonder that WordPress as a subject is already taught in numerous colleges and universities as part of the computer training schedule. Students can sign up to WordPress classes in numerous universities (such a class can cost around $100 though) where basic or intermediate WordPress knowledge is educated: the basics of the CMS itself, the dashboard, creating and editing pages and posts, moderating comments. In addition, students can learn how to customize a site, how and when to use plugins.
Subjects related to this CMS – just like Introduction to WordPress and Intermediate WordPress classes that the University of Missouri-St. Louis offers – appear frequently world-wide.
WordPress Multisite feature
Getting back to the use of WordPress in education, one such popular solution of WordPress which is often adopted by universities is the WordPress Multisite feature, which is available in the unified core package since 2010, when WordPress version 3.0 was published. Let's see first what a multisite exactly is:
A collection of sites within one single WordPress installation is a multisite network, where a super administrator access is needed for adding new sites. The sites can use themes and plugins in common, and they don't have separate directories on your server, they only have their own directories for media uploads and independent tables within the database.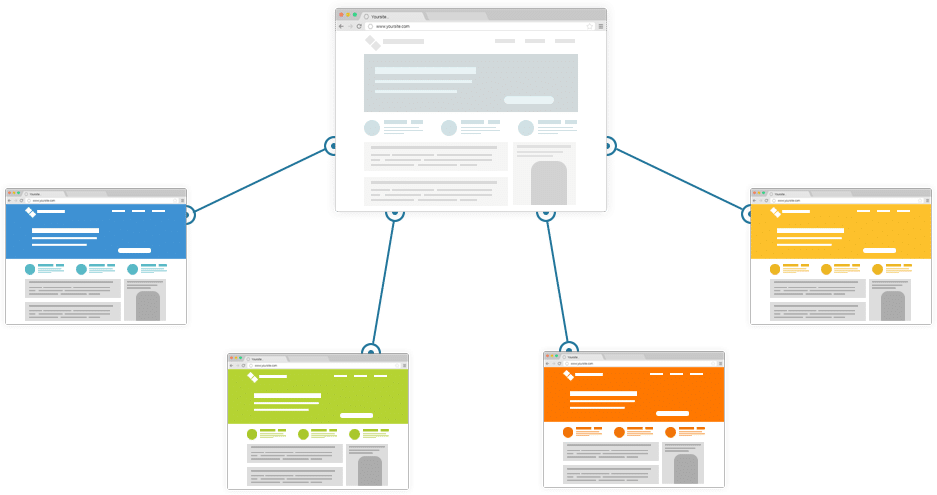 One of the greatest advantages of multisite is that you can install or delete plugins and themes for all the sites in the network synchronously, and also add an infinite number of installs to a network. Consequently, education can benefit from multiple sites being used as a blog for instance, where teachers can add students easily to the new installs through the admin area. They can use the WordPress mobile app to read their student's new blog posts and approve comments.
Blogging helps students develop their writing, reading, listening and speaking skills; not to mention how great a platform a blog is to share thoughts and opinions with others. As vicious hacks are common these days, security is as important for multisite networks as for single installs. One of the basic to-dos that a teacher (as an admin) can manage without the help of a developer is always updating WordPress to the latest version available.
Edublogs
The other beloved solution of WordPress that higher education often takes advantage of, is Edublogs, the largest education blog provider. The system is based on WordPress and is similar to the sites hosted on wordpress.com, but while the latter was invented for general blogging, Edublogs specifically targets education – it is a community for teachers, students, educators.
Edublogs is used mainly for student-created content rather than information and content provided by the institutions. Students write articles and share them with each other, post videos, ideas, links etc, and they can comment on their fellows' blog posts. Edublogs is widely used as a public class website – open on the web -, where educators can share class schedules, homework and the content of the lessons with the students.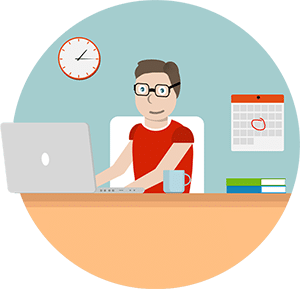 One charming example of how to use Edublogs is Ms. Cassidy's Classroom Blog, where Ms. Cassidy gives a lovely insight into the school life and programs of her class: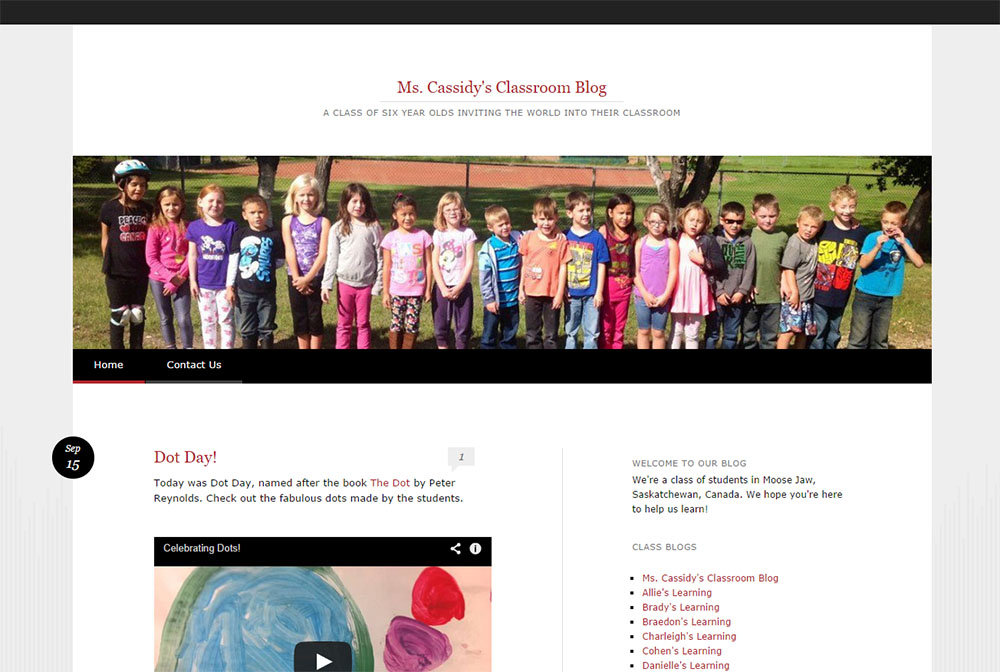 She shares interesting stories in her blog posts along with many photos and videos, providing the possibility to comment under each post. There is also a learning blog for each 6-year-old student collected on Ms. Cassidy's site, where she posts the works of each child making their parents proud.
Edublogs has been powering 2.5 million blogs since 2005. We were interested in why they have chosen WordPress and what kind of feedback they get from users. We have reached out to the company's project manager, Ronnie Burt, who kindly replied to our questions. You can read the answers below.
SchoolPress
Another tool serving education is SchoolPress, which is a WordPress powered open source web app for students, teachers and classes. It is built with WordPress Multisite. The app was launched in beta at the beginning of August 2014, and is still under development but it looks absolutely promising. It allows educators to start open, invitation-only or approval-based online classes (public or private). They can add assignments with due dates. There's an option for students to upload/submit their works so that teachers can track their learning progress. Members of an online class can also start discussions in a forum or send direct messages to each other, and social network features are also included. The beta of the app is a solid start, we are eagerly waiting for the results of further developments.
The Multi-faceted WordPress in Education
It is almost impossible to enumerate how many ways WordPress is used in the field of education. Thanks to the platform's flexibility, new ideas come up from time to time on how to adapt the wide range of WordPress features to the service of education. Here are some of the most common ways WordPress is used in schools.
School Website
More and more schools are running their entire website on WordPress, and it definitely happens for a reason. WordPress is open source, easy to work with, scalable, customizable and frequently updated.
Even in 2014, many schools use old, outdated systems that run their websites. Because of the possible malfunctioning of these old-fashioned systems, schools usually pay a serious amount of money annually to have it fixed or upgraded. WordPress (being open source) is free and smaller sites can be migrated to WordPress easily and relatively quickly.
How a school district will save up to $300,000 in 5 years only by switching to WordPress?
There are venturesome people who modernize not only one, but 70 school websites simultaneously with the help of WordPress, because they think that the tons of advantages are worth the effort. Cameron Barrett, the Head of Web Site Innovation & Strategy at Newark Public Schools, who has several years of experience, has recognized the opportunities in WordPress and modernized the websites of the public schools in Newark.
The following case study is telling the real story of this huge project. We hope that we can prove the power of WordPress through this example. Trust us, it is worth reading!
Besides School websites, WordPress is also used to create Class Websites, which are good examples of teachers using WordPress for blogging. They usually share ideas, assignments, class programs and information with their students and their parents. A Class Blog can be used in several different ways. Some educators post information and schedules for their students, keep parents up-to-date, and some of them use their class blogs for collaboration and discussions. Personal / Professional Educator Blogs are used for sharing tips with other educators and information with a bigger audience.
Teachers running personal blogs can increase their cooperation with other experts and students, thus gaining more innovative ideas for their thoughts, theories, or even scientific discoveries. In case of educator blogs, the aim is to reach a larger relevant audience and egging them to actively comment on the posts, as these discussions and feedback will lead educators to improve their teaching practices and to bring their ideas to perfection.

WordPress can be also used as a Library Blog and Library Content Management System in schools, which is a smart way to inform students and parents, share library news, book reviews and involve them in a complex "reading program". The library's website can run on WordPress as well as managing the entire database of the library can be solved with WP easily. Kyle ML Jones and Polly-Alida Farrington wrote an entire book on the subject: Using WordPress as a Library Content Management System: With WordPress, you can give Patrons easy access to your library's digital content.
WordPress as a Learning Management System
Of course, education is not only taking place in colleges and universities, the whole world of the internet is a huge educational machine, where useful materials can be found on thousands of topics. There are plenty of free resources, but you can find premium/paid options for entrenching yourself in a field of interest/study. Many of the experts of a topic have recognized this opportunity and are offering their expertise, courses or learning materials in exchange for money. Needless to say, WordPress is able to handle this! So let's examine the ways you can create and sell your online courses.
The most popular Learning Management System plugins are as follows:

Paid Memberships Pro is a popular WordPress plugin for those ones who would like to add an income source to their sites, blogs. The plugin allows educators – or anyone who would like to benefit from their own expertise – to get paid on their own site by readers who are eager to sign up and get access to their courses or tutorials. Check out this post for more on membership plugins.

You can sell your online courses with the help of LearnDash LMS Premium WordPress plugin, which is specifically for those who would like their site to be a learning management system. It is a perfect plugin for educators, trainers and educational institutions. Several payment options are integrated into the plugin, you can sell your courses for a one-time price or require a monthly subscription from users. The number of courses and videos is unlimited, you can create a quiz and have a real-time discussion with your users. What more, it is compatible with all WP themes.
WP Courseware is the third famous LMS plugin for e-training sites, which serves similar purposes to the previous plugins mentioned above. It offers easy-to-manage training interfaces, unlimited courses, the option to import/export courses, grade book export and whatnot.

Sensei by Woothemes is probably the most widely known plugin for the same coursework purposes. It provides easy content creation with all the bells and whistles an LMS plugin needs, including course analytics, quiz grading and question bank; helping turn your site into an own online school.
Popular WordPress Education Themes
People pay a huge amount of money for education (whether it is online or traditional), understandably theme creators would like to take a fraction of this market. That is why there are numerous themes focusing on education besides the LMS plugins. They are all designed for schools or online courses. Two examples from the infinite list of beautiful and famous education themes:
WPLMS Learning Management System is not a simple theme but a complex LMS. It is the most advanced WordPress education theme which grants permission to manage and sell online courses. The theme exploits the maximum capacity of WordPress, BuddyPress and WooCommerce. It allows the site owner to create unlimited courses, units within the courses; there are several options like statistics, records, quizes and questions that improve user experience and make your site amazing.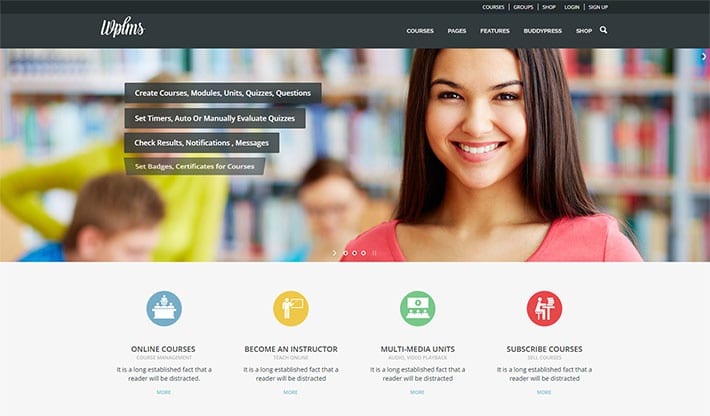 Academy – Learning Management Theme is also suited for online courses. It is a flat and modern theme providing a list of extended features like user profiles, course ratings, course certificates, student progress, social integration. It is not just a simple theme but a completely practical e-learning platform with loads of options for customization to maximize your revenue and user satisfaction.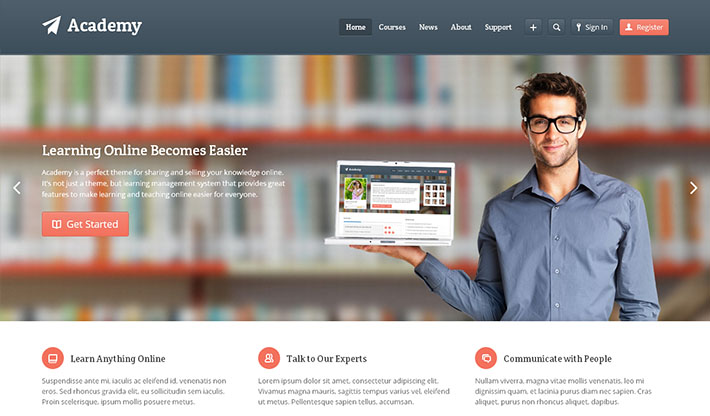 WordPress is an all-around solution
We tried to outline the variety of premium supplements (plugins) available for those who would like to get one step higher in education level and take advantage of the technological opportunities. Despite the various needs, at least one WordPress solution exists for every problem today, that makes users' lives easier. For example, if a school would like to switch to WordPress and modernize its website thanks to our guide, web designers are there to help them.
There are some designers who have specialized in designing WordPress based school websites. One such prominent web design company in the UK is Lemongrass Media. In the following interview, they explain why they are using WordPress to build school websites and what kind of feedback they get from schools regarding the usability of the CMS:
The designers and developers at Lemongrass Media have many years of experience in building school websites, and they always use WordPress for the foundation of these projects. Do their future clients (schools) know what WordPress exactly is? What kind of feedback do they receive from existing clients regarding WordPress? Read the interview below for the answers.
Summing Up
Our goal with this guide was to highlight how many ways WordPress can be used in the field of education. Our line-up is nonrepresentative, we tried to mention the most important aspects. There are still plenty of ways to use WordPress in the service of education (group collaboration, ePortfolios, repository for resources), a number of less common but very useful plugins are available for educators and students.
The WordPress content management system has achieved great results and has already proven its popularity. However, we at Kinsta think that the real WordPress boom is yet to come. In the next few years, the number of WordPress related services, solutions, plugins and themes will grow by leaps and bounds. Consequently, the opportunities for the use of the CMS in the field of education will also expand.
We hope many of you have taken a liking to try WordPress. In case you are already familiar with it, and use any of the aforementioned solutions in practice, we'd love to hear about your experiences and results in the comment section below!