Managed WordPress Hosting for Sites That Mean Business
Join the 25,400+ companies who made the switch to better, faster WordPress hosting. Whether you run a website, online shop, agency, or enterprise, Kinsta's premium Managed WordPress Hosting offers top performance and expert support.

WordPress Is Easy to Use and Powerful
But hosting your WordPress site the right way requires time and expertise. Let us handle that so you can get back to running your business. Your competitors have already put old-fashioned WordPress hosting behind them. They've moved to managed hosting and said goodbye to:
Slow load times
Time-outs
A site offline all weekend
Caching issues
Waiting hours or days for tech support
Getting hacked or DDoS attacked
Save Hours of Work and Hundreds of Dollars Every Month
Optimize your admin tasks, resources, and budget with our enterprise-level tools. Get premium features at no extra cost in every plan.
Highest-End CPUs and Global Availability
We offer exclusively the highest-end CPUs and global availability thanks to Google's C2 machines on the Premium Tier network. Our clients are seeing performance improvements from 30% all the way up to 200%!
Global Content Delivery Network
Take advantage of 275+ locations worldwide to deliver blazing-fast pages and serve your cached assets from your website visitors' closest location.
Built-In Application Performance Monitoring
Identify the performance issues slowing your site down with Kinsta APM, our custom-designed performance monitoring tool for WordPress sites. Available on all plans!
Kinsta provides an amazing service, with a simple control panel and top performance. Their support is even more amazing, always available, and fast at fixing any issue.
Kinsta is a fast and reliable host that resolves issues as quickly as they arise. Demand for our product and content grew to the point where our former host was cratering under the pressure; after serving one too many 5XX errors, we moved over to Kinsta, and the rest was history. Kinsta support deserves a special shoutout, as they're available 24/7 and go above and beyond to ensure our satisfaction.
If I'm talking with another developer and they want recommendations on WordPress hosting, Kinsta hands down. It'll save you headaches and all sorts of issues and your clients will be super happy so it's a no brainer.
Two months after making the switch to Kinsta, we saw a dramatic decrease in the utilization of employees. We saved 2 hours per day per helpdesk employee on time lost to administrative tasks. With our current staffing, that is the equivalent of hiring another full-time employee. We never understood how good tools and proper hosting organization could affect our average time spent on what was most important: our customers!
Kinsta saves us time so that we can focus on building our business instead of worrying about hosting or downtime. It's quick and easy to use, has good support, and the websites load quickly and have excellent uptime.
Choose Your Data Center for Maximum Speed
At no extra cost to you, select the region that works best for you and your customers. Choose from 35 data centers. All our locations offer Google's best C2 machines! Plus, our CDN has 275+ POPs giving your website a global presence and unequaled speed.
Turquoise

CDN Locations (275)
Changhua County, Taiwan
Hong Kong
Tokyo, Japan
Osaka, Japan
Seoul, South Korea
Mumbai, India
Delhi, India
Jurong West, Singapore
Jakarta, Indonesia
Sydney, Australia
Melbourne, Australia
Warsaw, Poland
Hamina, Finland
Madrid, Spain
St. Ghislain, Belgium
London, United Kingdom
Frankfurt, Germany
Eemshaven, Netherlands
Zurich, Switzerland
Milan, Italy
Paris, France
Tel Aviv, Israel
Montréal, Canada
Toronto, Canada
São Paulo, Brazil
Santiago, Chile
Council Bluffs, Iowa, USA
Moncks Corner, South Carolina, USA
Ashburn, Virginia, USA
Columbus, Ohio, USA
Dallas, Texas, USA
The Dalles, Oregon, USA
Los Angeles, California, USA
Salt Lake City, Utah, USA
Las Vegas, Nevada, USA
Dedicated Solutions for Your Needs
Discover our tailor-made WordPress hosting services to find which one fits your business needs best.
Free unlimited basic migrations from any host
Migrating your site can be stressful which is why we have a dedicated team of experts ready to help. Save time and money by taking advantage of Kinsta's free and easy WordPress migration service.
Request your free migration
24/7 Support by WordPress Experts
All WordPress plans include 24/7 fast chat support from experts. We don't do tiered support. You'll have full, unrestricted access to our best-in-class support staff.
Easily Manage All Your Web Projects in MyKinsta
Your WordPress site/s (or standalone app or database) are easily administered from one place: our award-winning MyKinsta dashboard.
Simple Dashboard

Track your plan usage, site metrics, and hosting tools with MyKinsta, our custom dashboard.
Time-Saving Site Tools

Take care of tedious tasks with a click of a button in MyKinsta. Manage the cache, debug your site, set up redirects, set up geolocation, switch on the CDN, and more.
Troubleshooting With Analytics

Track important data for each of your sites such as response times, caching, or bandwidth usage. With Kinsta's complimentary APM tool, you can identify problematic plugins and performance issues.
Collaborate With Unlimited Users

Add unlimited colleagues or clients with granular access settings and customize your existing development workflow.
Peace of Mind

We do automatic regular uptime checks (every 2 minutes) and daily backups. Manual and external backup options are available all from your MyKinsta dashboard.
Schedule a Demo to see MyKinsta first hand!
See how easy managing your WordPress sites can be. We weren't satisfied with any of the existing control panel solutions on the market, so we built our own from the ground up, specifically for WordPress. Book a live Demo with our team and see first hand what makes it the best solution available today.
Start a New WordPress Journey and Improve Your Site Today!
We don't have complicated pricing tables. Every plan includes the premium features you want. Our WordPress plans offer a 30-day money-back guarantee.
Faster, More Secure Websites at No Additional Cost
Kinsta provides Cloudflare Enterprise on all its plans for free.
Save $200/month per site!
Enterprise-Level Firewall and DDoS Protection

Detect and block DDoS attacks (or any malicious event) immediately thanks to our free Cloudflare integration with IP-based and firewall protection.
Faster Page Delivery for All Your Users

Powered by Cloudflare's global edge network, Kinsta CDN securely serves static and dynamic content from 275+ cities so your content loads quickly around the world.
HTTP/3 Support Right Out of the Box

HTTP/3 is the next evolution of the HTTP protocol with significant improvements for performance, security, and reliability. All sites hosted at Kinsta fully support HTTP/3 so you don't need to waste time tweaking your server settings.
Simplified SSL Management With Free Wildcard SSL Support

Take advantage of wildcard SSLs and easily secure your root domains with an unlimited number of subdomains thanks to Kinsta's Cloudflare integration.
Edge Caching

As part of our Cloudflare integration, Edge Caching saves your Kinsta site/page cache to any of Cloudflare's global network of 275+ data centers.

Edge Caching is included free with all Kinsta plans, doesn't require a separate plugin, and cuts the time needed to serve cached WordPress HTML by an average of more than 50%!
How did
speed-oriented infrastructure

help our customers?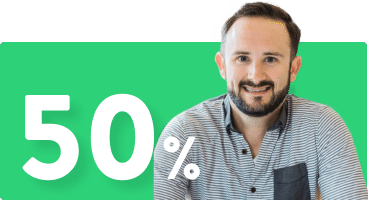 Credo scored a 50% improvement in page load times
A 1-second drop in load time resulted in an overall increase in their SEO rankings on Google which also directly correlated to higher conversion rates and revenue.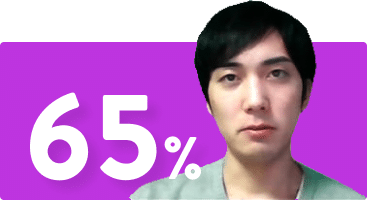 JEPISTA's page speed improved by 65%
This affiliate marketing business saw a nearly 3x increase in performance with page load time dropping from 922 ms to 311 ms. Kinsta performed 3x faster than the 11 other WordPress hosts they tested.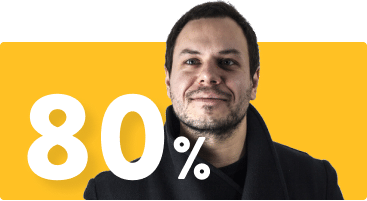 Neuralab's average response time increased by 80%
This development agency also migrated over 50 sites to Kinsta and improved client site load times by 2x. Neuralab credits Kinsta's data centers and server-side caching.
Speed Things Up Automatically With the Free Kinsta CDN
Included at no extra cost is our powerful Content Delivery Network (CDN). A CDN serves up large files like images from a fast server located close to your site visitor.
Our CDN results in up to 44% faster page loads! Plus, it comes with:
HTTP/3 support
One-click set-up
If Your Website Is Slow You'll Lose Visitors (Money)
Use our custom-built Application Performance Monitoring (APM) tool. It's built right into MyKinsta and makes it easy to troubleshoot and debug your site to maximize speed.
Free for all WordPress sites hosted on Kinsta.
Save money over external and expensive APM services like New Relic.
Available in 10 languages.
DevKinsta for local development
Design, develop, and deploy WordPress sites from the comfort of your local machine. Used by more than 38000 developers, web designers, and freelancers.
Hundreds of Five-Star Ratings. Every Day.
We don't need to worry about hosting and downtime anymore. Before moving to Kinsta we needed to think about speed, efficiency and how we are going to deploy our stuff. But not anymore, Kinsta does everything for us.
When it came to looking for a new hosting provider, Kinsta has simply positioned itself as the obvious option. Security, speed, and great customer support were all factors, but the biggest one of all was the team and warm company culture I felt interacting with Brian and Tom.
Kinsta have also done a great deal of work to make their control panel and domain management interface very easy to navigate and simple to manage. All of our future WP sites will be hosted on Kinsta.
Kinsta is a fast and reliable host that resolves issues as quickly as they arise. Kinsta support deserves a special shoutout, as they're available 24/7 and go above and beyond to ensure our satisfaction.
Our website speed has increased, it's regularly and automatically backed up, and we haven't had a single outage since we moved over. Moving to Kinsta has been quick and painless – we have absolute faith in their ability to support our website growth. Overall we're very impressed by the performance and customer support!
Ready to choose a host that means business? Join Kinsta
Easily upgrade or downgrade
No fixed term contracts
Instant prorated refunds
30 day money-back guarantee

and the most flexible plans in the industry
Easily upgrade or downgrade

2 months free if paid yearly

No fixed term contracts

Instant prorated refunds
Run the Numbers. You Win.
The numbers speak for themselves. When you consider everything that's included with a Kinsta plan, you'll be far ahead of the rest. Other web hosts skimp on the details and don't position you for optimal speed, growth, or traffic spikes. We'll set you up to winright from the beginning.
| | | |
| --- | --- | --- |
| Included With Kinsta | Plugins or Services You'd Have to Pay For | Monthly Cost Without Kinsta |
| Cloudflare Business | Cloudflare | $200 / month |
| CDN | Rocket CDN | $8.99 / month |
| Advanced Caching | WP Rocket | $4 / month |
| Backups | BlogVault | $7.41 / month |
| Migrations | UpdraftPlus Premium | $5.83 / month |
| Uptime Monitoring | Pingdom | $10 / month |
| SSL Certificates | SSL.com | $4.00 / month |
| | Total: | You save $240 each month |
That's More Than $2,800 Saved Each Year.
The more sites you host with Kinsta, the more the savings scale up (and the busywork scales down).
Case Studies
"Kinsta's platform and staff really feel like an extension of our own team."
Motto is a web agency based in Montreal that focuses on building and managing impressive WordPress sites for all types of clients, from small startups to large enterprises.
Yappli is a Tokyo-based firm revolutionizing app development with a no-code approach. Learn how they use Kinsta to drive efficiency, growth, and pr…
Reading time

3 min read

Publish date

March 22, 2023
Shape Works is a WordPress agency that helps businesses succeed. Learn how Kinsta's Affiliate Program & Agency Hosting helped them reach their goals.
Reading time

4 min read

Publish date

March 8, 2023
Discover how Online Guitar Books grew from a humble blog to a go-to resource for guitar enthusiasts with Kinsta's Lightning-Fast Hosting.
Reading time

4 min read

Publish date

February 21, 2023
Need To Host Other Types of Sites, Apps, or Databases?
Perfect! Kinsta can also host your other applications and databases. Have all your projects under one roof and administer it all with your MyKinsta dashboard.
Put our 10+ years of experience developing world-class infrastructure to use on everything you build.
Backed by the same 24/7 customer support as your Managed WordPress site.
Make Money (Every Month) With Kinsta
Help others succeed by telling them about Kinsta. Get up to a $500 commission for each customer you refer and 10% recurring commission for each month your referred customer stays with us.
It's About Time To Redefine WordPress Performance. Ready?
From starter plans to enterprise solutions, choose from our wide range of premium plans starting at $35.