Some of you may be familiar with our original Kinsta Kinpgin series where we regularly interview some of the top minds in the WordPress industry. We are excited that this will be our first interview in our new Kinsta Affiliate Kingpin series, in which we'll be chatting with internet marketers, bloggers, and those making money primarily through affiliate marketing using WordPress.
Today we got the chance to interview Matthew Woodward, a successful UK affiliate marketer, and award-winning blogger over at matthewwoodward.co.uk. Matthew understands the daily grind of an affiliate marketer and what it takes to make money online. 😄You can find him on Twitter or on LinkedIn.
Q1: What is your background and how did you first get involved in affiliate marketing?
When I was 13 years old, I started tinkering about with website and had an interest in competitive gaming which led me to create a community-based site. At that stage, I had no idea that you could make money online (and YouTube didn't exist)
My passion for the internet grew, and I entered the corporate world and became quite successful however that life wasn't for me. There were way too many opportunities being missed because of the rigid structure of that industry.
I decided to start on my own and have never looked back. I got involved in affiliate marketing when I was looking for solutions to my reader's problems.
I would usually try recommending a free tool, however, if that wasn't an option or as an alternative I would recommend the right tool for the job and if it had an affiliate program, then I would sign up for it.
Q2: What should readers know about all the stuff you're doing with affiliate marketing these days?
My values are still as strong now as when I first started affiliate marketing. I will only promote tools and services that I would have no hesitation in using myself (such as Kinsta who hosts my blog).
I am completely open and upfront about all my affiliate links and when making recommendations I always look for the best tool for the job whether I am an affiliate or not.
If you're curious how I used affiliate marketing to get to where I am you can see my journey through my income reports.
Q3: What challenges did you face in getting to where you are now professionally?
My main challenge of getting to where I am now was me. I have learned on more than one occasion the importance of backing up my blog.
I like to test and experiment with different things and have gotten myself in hot water a few times over the years when I broke things.
Aside from causing myself problems the most challenging times I have on a varying scale is when plugins just stop working or a new WordPress update has corrupted something else.
There are a ton of moving parts so when something stops working, I then have to try to find the problem and then get a fast solution which can be a nightmare.
That's why Kinsta is great to work with – automatic backups, staging area, and great support for when I mess it up!
Q4: Has anything surprised you whilst coming up in the affiliate marketing world?
It has surprised me how the affiliate world has grown because when I first started working online, it didn't really exist or if it did it was quite rare.
Now if someone doesn't have an affiliate program that you can join and start promoting instantly, it's weird.
But even though it has become "the norm"- the average person still doesn't know what affiliate marketing is or understand it.
Q5: What does the future look like for you with affiliate marketing?
I think the future is pretty bright for affiliate marketing.
Everything is going digital and large retail chains are being destroyed because everyone is buying online, it seems everything is moving in one direction.
Take a look at ToysRUs for example!
I guess as long as people buy things online then affiliate marketing will continue to exist.
We are the showroom salespeople of the digital marketing world.
Q6: In what way has WordPress helped you earn more money?
I have saved a bunch of time by not having to learn the language of PHP/HTML. (Spanish was hard enough).
WordPress has a plugin for pretty much everything so using it has saved me so much time.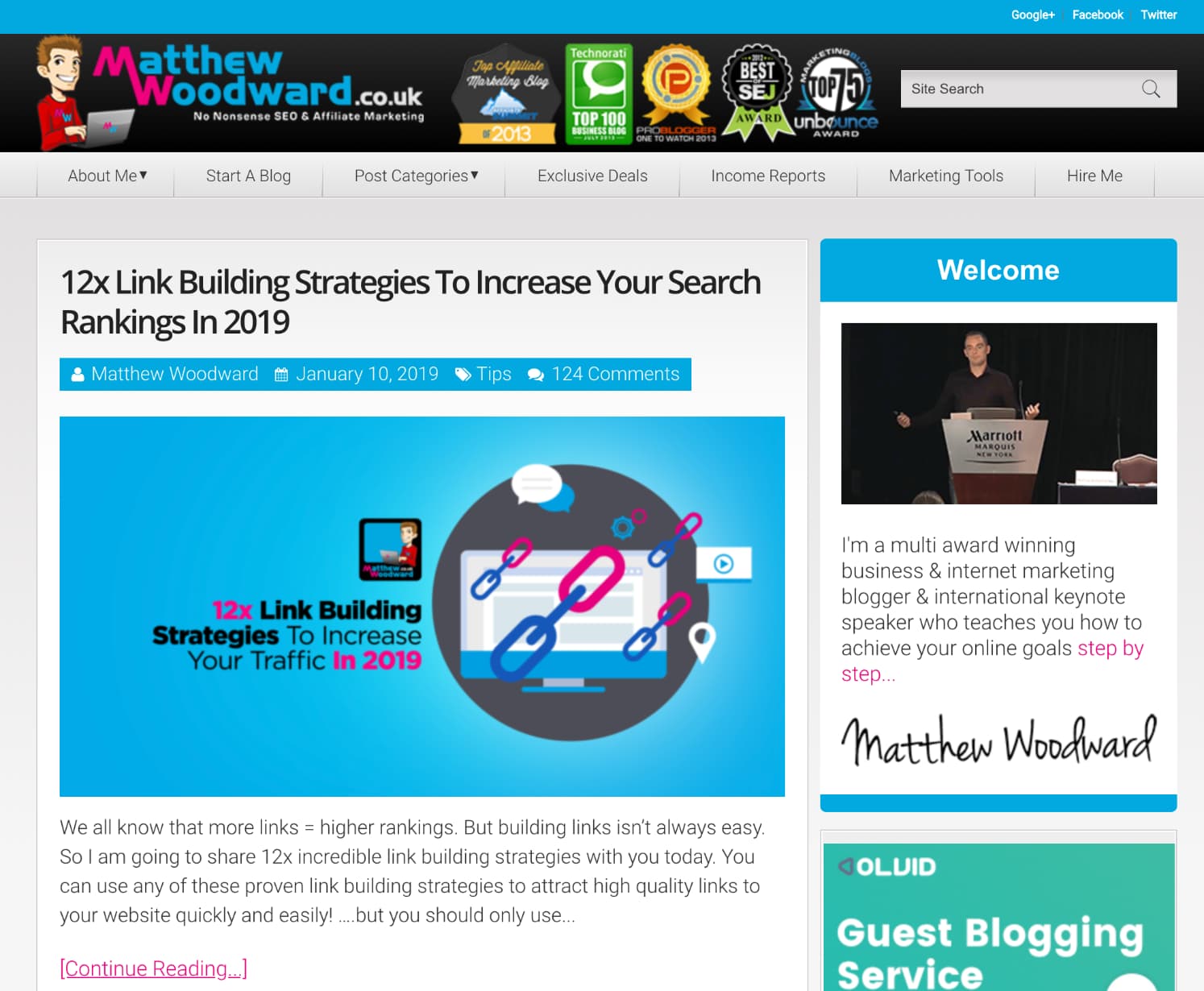 WordPress plugins care of a big chunk of work so I can then focus my time and energy on other tasks which collectively has helped me earn more money over time.
Work smarter, not harder!
Q7: What do you look for in a WordPress host? Does hosting affect your affiliate marketing?
In my experience, it is crucial to have a WordPress host that offers excellent fast support.
A few years back I found out what happens when this is not the case, you can read all about the consequences of hosting with WP Engine in my review.
There are also some other factors to consider when choosing your website host…
Struggling with downtime and WordPress problems? Kinsta is the hosting solution designed to save you time!
Check out our features
Ensure it is mega fast on both the back and front-end. You need it to load fast from ANYWHERE.
Make sure security is taken seriously.
Check that you are getting value for money.
Finding all of those things at one host can be tricky!
Q8: If you had to pick one thing that's working really well for you right now in affiliate marketing, what would it be?
Rather than focusing on what's working "now" – it's better to focus on what will work forever. Although we don't like to admit it.
Humans haven't changed much. We are still and always will be driven by the same emotional command center (the brain). And once you understand how the brain works and why people make the decision they do…
…you'll never have to worry about the next affiliate marketing trend again.
To give you an example:
When you help people solve a problem or teach them how to do something, a special long term relationship is formed. And as long as you keep helping and teaching that person, they will continue to follow you.
So if I have 1x affiliate marketing tip that will stand the test of time… Focus on people.
Create content that helps people solve their problems. Teach them something. And eventually:
The affiliate profits will flow (and keep flowing).
Q9: What do you enjoy doing when away from your laptop?
I moved to Costa Rica about five years ago, so I have some awesome hobbies that I love doing with friends.
These include freediving and spearfishing, cooking (and eating), and generally keeping fit and healthy.
I competed in the Costa Rica Ironman last year in 35-Celsius heat which was a crazy experience, and it taught me so much about fitness and healthy eating.
Q10: Whom should we interview next and why?
Kurt from Convertica because he is doing magical things in the world of conversion for affiliate websites.
---
Save time, costs and maximize site performance with:
Instant help from WordPress hosting experts, 24/7.
Cloudflare Enterprise integration.
Global audience reach with 29 data centers worldwide.
Optimization with our built-in Application Performance Monitoring.
All of that and much more, in one plan with no long-term contracts, assisted migrations, and a 30-day-money-back-guarantee. Check out our plans or talk to sales to find the plan that's right for you.