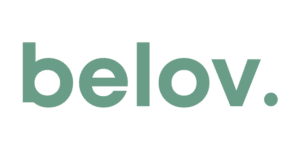 Location

Website

Language

Services

Ecommerce/WooCommerce
UI/UX design
Web design/development
Website maintenance

Technologies

JavaScript
Angular
React
Vue.js
PHP
Laravel
WordPress
Exceptional web branding, design & development by award-winning WordPress, Webflow, and Shopify digital agency.
As a digital agency, we aim to uplift the companies we collaborate with. Utilizing cutting-edge web design and technology, such as WordPress, Webflow, and Shopify development, we propel your business to greater heights.
We are a full-service digital agency that specializes in delivering top-notch WordPress solutions to help grow your online business. With a team of experts in website development, SEO services, and branding & design, we are dedicated to creating a truly outstanding online presence for your brand.
Our experience and passion for WordPress set us apart as a leading digital agency. Whether you're looking to build a new website, enhance your existing site, or optimize your online marketing efforts, we've got you covered. Our customized solutions and personalized approach to each project ensure that your goals are met and your expectations are exceeded.
Don't just take our word for it – see for yourself how we can help you succeed online. Get in touch with us today to see how we can elevate your brand to the next level.
Among Our Clients:
European Bank of Reconstruction and Development
What We Do:
WordPress, Webflow & Shopify development
Need a site from scratch or a design-to-site conversion? Landing pages, interactive blogs, or e-commerce - we can do it all. Belov Digital is a go-to agency for custom WordPress sites, however tricky the task is.
Web Branding & Design
Our design team creates top-tier interfaces with straightforward and streamlined user flow. Appealing look, usability, and accessibility go without saying.
WordPress Maintenance & Support
We'll ensure your site is free from errors, conflicts, or excessive load and experiences no downtime. SEO checks & fixes included.
WordPress Security & Protection
We'll wipe out anything malicious and keep your site malware-resistant and protected from data loss.
SEO Optimization
If you want a website to be findable - we can help. Our wordsmiths are well-versed in current trends and can fix you with relevant SEO copy on your topic.
And much more! Anything on the web - top quality & fast completion guaranteed!