Kinsta is powered by Google Cloud Platform's extensive network of high-performance data centers around the world. Building on its presence in the Asia-Pacific region with data centers in Singapore, Mumbai, Hong Kong, and more, Google has opened a new location in Jakarta, Indonesia.
For Kinsta customers targeting Southeast Asia, the new Jakarta data center will help you achieve even lower latency and faster page speed for your WordPress site.
Starting today, the new Jakarta data center is available to all Kinsta users, on all plans.
Here's how to select it.
In the MyKinsta dashboard, select "Jakarta" for the location when creating a new site.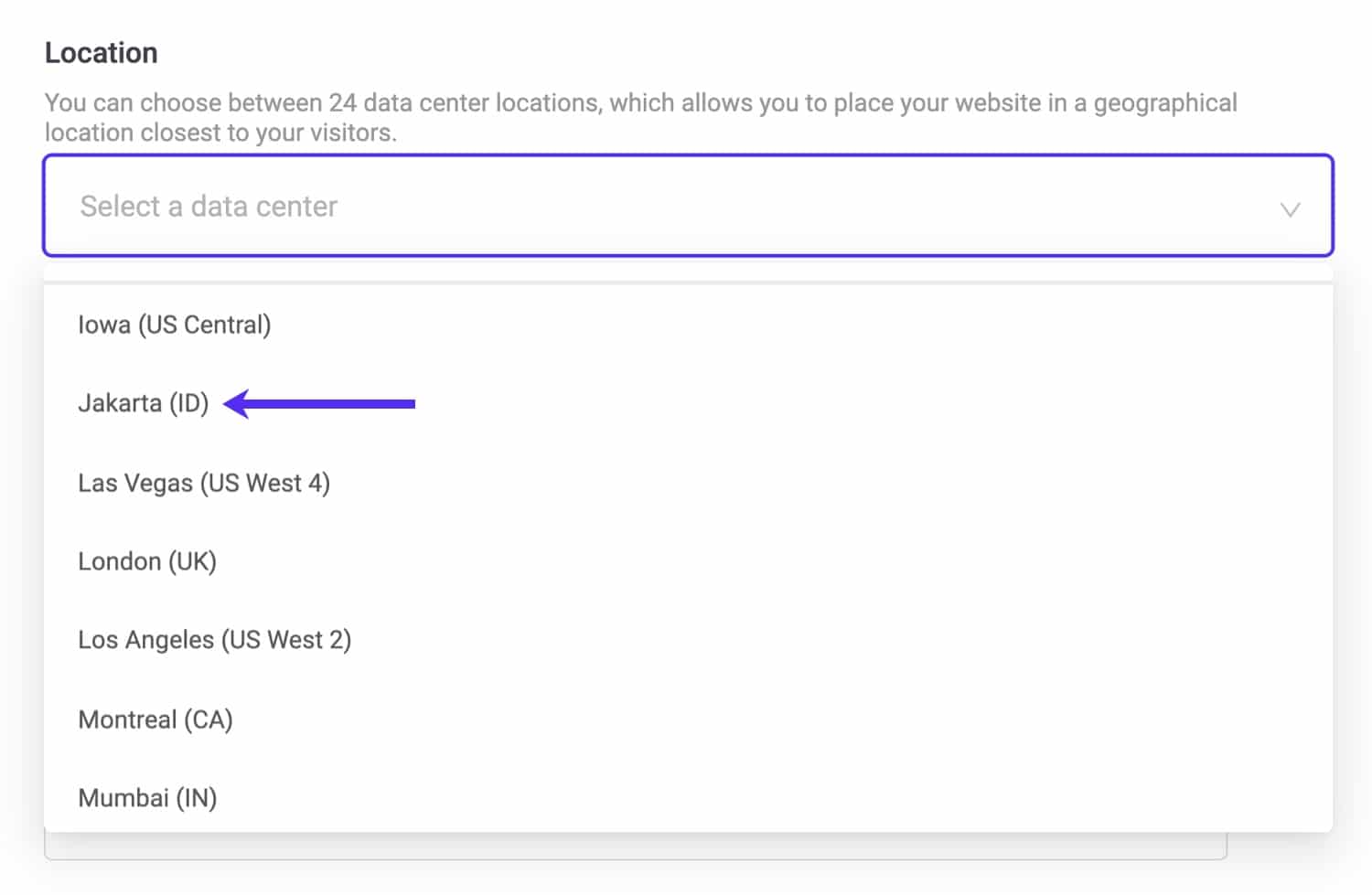 With 35 data center locations to choose from, Kinsta lets you host your WordPress in a location that's close to your visitors.
This means you can enjoy the benefits of Google's low latency Premium Tier network no matter where you are! See our knowledge base article on Google Cloud Platform locations for more information and questions about moving an existing site.
Have no idea how to choose the best location for your site? Check out this quick tutorial.