Today we've rolled out a new feature that should help in the development of small and large websites alike. It is now possible to restore a live site's backup to your staging site. This could make your life easier in a number of ways, such as:
A smoother and more flexible development experience
See how your site worked previously without having to touch your live site.
Retrieve information from a previous backup without modifying your live site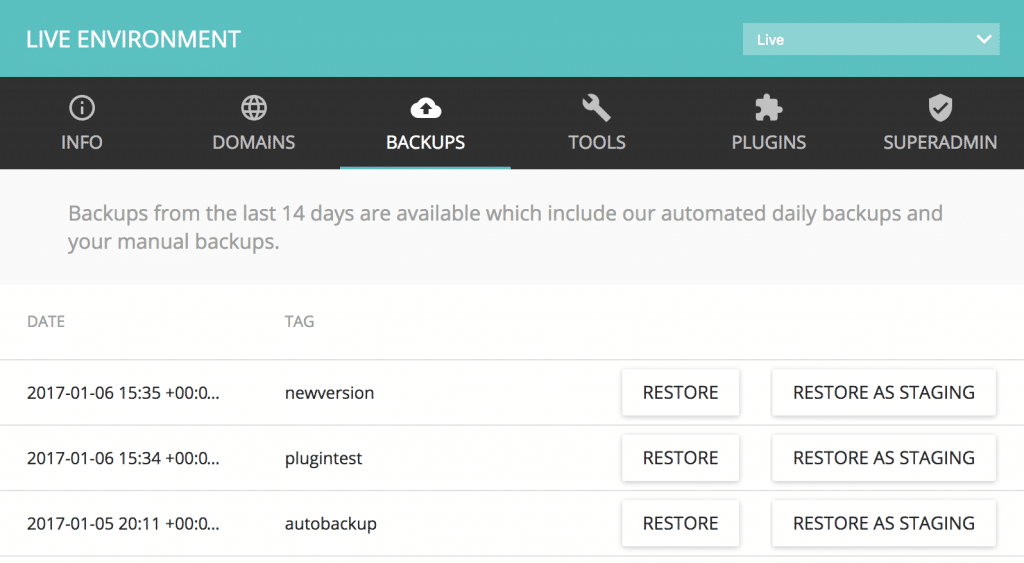 This feature is available for our Google Cloud customers and can be found in the backups section of each site. Read more about how to restore a backup to staging.