10 Ways to Boost Your WooCommerce Product Page Conversions
Attracting traffic to your online WooCommerce store is important, but it doesn't mean anything if these visits aren't converting into sales. Learn about some of the typical product page pain points that drive away your online shoppers and 10 tips that can bring them back.
Download for Free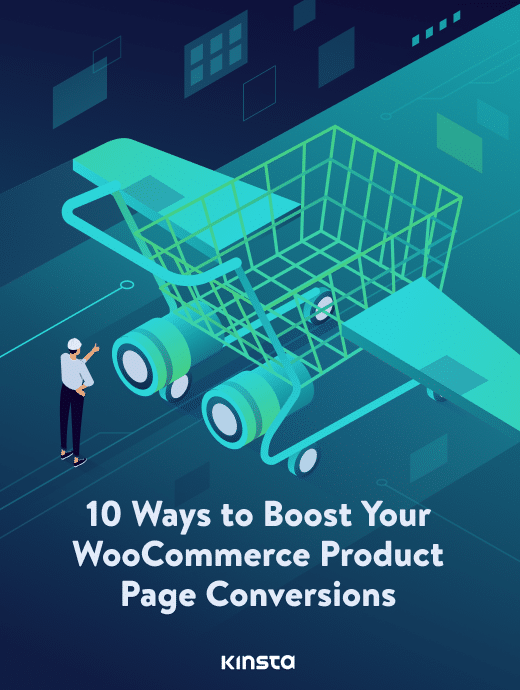 Sign up here to download the ebook
Did your recent uptick in traffic from this past holiday season produce the sales you were hoping for? If not, it might be time to optimize your product pages.
With just a quick read-through of this ebook, you'll have the confidence to:
Rescue lost conversions through wishlists, cart abandonment emails, and retargeting ads
Simplify your checkout process to avoid shoppers dropping out before they finish their purchase
Build trust with your online shoppers
Design clear product pages and choose high-quality images
Write compelling product descriptions and call to actions
And more!
Don't wait to get started. Your business' revenue could be negatively impacted the longer your product pages sit unoptimized.
Download the ebook now to get started!
Turbocharge your business
About Kinsta
Kinsta is a premium managed WordPress hosting provider designed for enterprise level and high traffic sites. The first managed WordPress host to be exclusively powered by
Google Cloud Platform, with best in class performance and customer support.
Get started today
Fully managed
Security by Cloudflare
Free migrations
Ultimate speed
Daily backups
Google Cloud Platform