When you have an online store time literally is money. Kinsta helps keep your revenue, SEO score, ROI and user experience up by making sure your site is lightning fast all the time. Take advantage of our free migration service and never miss out on a sale again.
Don't let slow load times affect your business
WooCommerce sites are very demanding as they generate a lot of data, as well as un-cachable requests, which means you need robust PHP and database resources in place. It is important when choosing WooCommerce hosting that you choose a container-based host that is built for infinite scaling.
Revenue drops
Every 1 second delay in page load time decreases conversion rates by 7%.
SEO rankings fail
Google is likely to downgrade the ranking of slow sites in their search results.
Reduced ROI
If you're spending a fortune on ads while your site is slow, you're throwing money out the window.
Bad UX
No one likes waiting for a site to load, which means less referrals and more bad reviews.
WooCommerce case study
Swagway approached us the week before Cyber Monday – they needed a WordPress host who could handle the kind of volume they were expecting. Featured on Good Morning America, Ellen, LIVE with Kelly and Michael, The Insider, The Today Show, Mashable, Wired, People, CBS This Morning, PC Magazine, and more they needed a host that could deliver.

90,000
unique visitors
on one day
4,098
orders
over the weekend
1,888
orders
on Cyber Monday alone
"The COO contacted me with an actual solution instead of lot of "trust us" fluff I was getting elsewhere. He was honest and straight-forward which was very refreshing. After migration, support was handled by the CEO who made some excellent suggestions and tweaks which dramatically improved performance."
– Caleb Worm, Swagway.com
Choose Kinsta for your WooCommerce website
With over 1+ million active installs and an army of happy, loyal digital store owners to back it, WooCommerce is the most popular free eCommerce solution for WordPress. It now powers over 42% of all online stores! See how Kinsta can help:
We have deep knowledge of WooCommerce from usage to code
Scaling WooCommerce sites is one of our specialties
Take advantage of our free WooCommerce site migration
SSL and HTTP/2 support. A+ rated on Qualys SSL Labs
Developer friendly: Nginx, PHP 7, LXD containers, MariaDB, staging environments, WP-CLI, SSH, Github and more
Daily backups sent to off-site vaults
Top rated support, speed/uptime by third parties
Uncompromising safety and security, your site is monitored 1,440 times each day
Powered by Google Cloud – The largest, fastest and most secure network on the planet
WooCommerce on Shark Tank
DARTDrones approached us before appearing on Shark Tank, apprehensive due to the fact that many companies have gone on the show and immediately their websites go down, due to the surge in traffic. They wanted to ensure 100% uptime throughout the media coverage. They needed WooCommerce hosting that could handle the load.
50 MB
homepage
with streaming video
1,263,233
requests
over 6 hour period
2 TB
cached bandwidth
3 GB un-cached bandwidth (optimization)
"Thanks Kinsta for all your flexibility helping DARTDrones prepare for our Shark Tank traffic. Also decreased our pageloads site-wide by 50%+" – Kevin McAloon, developer for DARTDrones.com
Kinsta optimizes for WooCommerce
Our WordPress team deals with optimizing high traffic WooCommerce sites on a daily basis. We have seen it all. Here are just a few ways we go further to find the perfect balance between performance and functionality:
Fast server-level caching in place with rules to ensure proper WooCommerce functionality.
By default, certain WooCommerce pages like cart, my-account, and checkout, are excluded from caching.
Users automatically bypass the cache when the "woocommerce_items_in_cart cookie" is detected to ensure a smooth and in-sync checkout process.
Ability to programmatically purge individual URLs using the kinsta-cache/purge_list filter.
Programmatic purging can also be done via cURL by calling a URL with a prefix provided by our support engineers.
Increase your sales now
Kinsta + WooCommerce
Our clients love us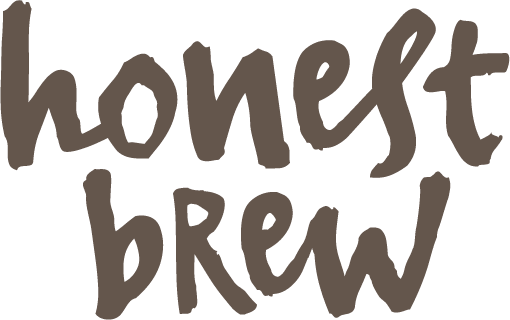 "After struggling for years with WordPress hosts, we finally found a host that truly understood the unique requirements of a WooCommerce store. Kinsta offers a modern, best in class platform with unrivaled support and service. They have a stack that can be optimized and tuned to make WooCommerce fly. If you're serious about WooCommerce, Kinsta is the right partner."

Andrew Reeve
Honestbrew.co.uk