Finally WooCommerce Hosting That Works
You take your WooCommerce site seriously and so should your host. Your choice of web host can impact the success of your online shop. Choose Kinsta's WooCommerce hosting and benefit from ultra-fast load times that can boost your revenue, SEO, ROI, and user experience.
Slow hosting + your WooCommerce site = trouble
A fast website is important for all businesses, but especially your ecommerce store. Every 1-second delay in page load time decreases your conversion rates by 7%.
That's why we strive to provide the fastest hosting experience possible. Kinsta can speed up your website by up to 200%.
Here's how:
Speed-obsessed infrastructure
Our architecture is built on the best of what Google offers: Google Cloud Platform's premium tier network and finest C2 machines. Reduce latency further with our WooCommerce cloud hosting by selecting a data center closest to your web traffic (we have 35 spanning 5 continents).
Server-level caching
You can focus on your business knowing that your site's caching is left in good hands. Our fast server-level caching includes rules to ensure proper WooCommerce functionality. By default, certain pages like cart, my-account, and checkout are excluded from caching.
High-performance and HTTP/3-enabled CDN
Powered by Cloudflare, take advantage of our free premium CDN (content delivery network) solution at no additional cost for all Kinsta plans. Its presence in 200+ cities means your store's content has never been closer to your visitors.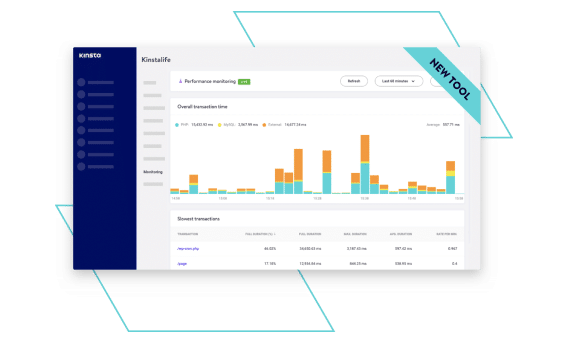 Performance issues bringing you down?
Identify what's slowing down your site with Kinsta APM, our free custom-designed performance monitoring tool built right into your MyKinsta dashboard.
Here are some major use cases:
Identify the culprit of your payment gateway timing out.
Gain insight into how MySQL queries and AJAX calls are slowing down your online store.
Find out which WooCommerce add-ons are slowing down your WordPress site.
Blazing Fast! 40+ Plugins [Heavy duty ones, including ecom] – 2.5MB Size, with lots of pixel tracking codes, Plenty of images and it loads less than 2.5 seconds, and I am on their very basic plan. All my previous providers failed miserably. Kinsta Made Growth Possible!
Switching to Kinsta turned out to be the best decision we've ever made when it comes to our website infrastructure. We saw a 60% drop in server response times, faster delivery of our pages, and nearly 100% uptime. The most insane part of it all was that this came at nearly 40% lower cost than the previous host.
Switching to Kinsta as part of our redesign helped us make great strides in improving page speed and Core Web Vitals, which has directly contributed to better keyword rankings and increased organic traffic.
The speed of Kinsta for our WooCommerce shop, in terms of setup and overall page load times, has been a welcome relief from previous managed WordPress hosting platforms.
10 ways to improve your conversions
Attracting traffic to your online WooCommerce store is important, but it doesn't mean anything if these visits aren't converting into sales. Learn about some of the typical product page pain points that drive away your online shoppers and 10 tips that can bring them back.
Site security is essential in WooCommerce
Financial transactions, personal identifiable information, and your company's reputation are just a few of the things riding on your site's security. No need to tackle website security alone, Kinsta is here to help.
Enterprise-grade firewall and DDoS protection powered by Cloudflare
Sleep easy knowing that malicious traffic has to work through two powerful firewalls and premium DDoS protection before it has a chance to get to your site. A+ ratings on Qualys SSL Labs are standard.
Automatic backups and 24/7/365 support
Your ecommerce data is safe and secure thanks to automatic daily backups and the other available manual backup options. If a problem does arise, our expert support team is available 24/7/365.
Frequent uptime checks for peace of mind
Your site is monitored every 2 minutes. That's 720 times per day! If it goes down, the system notifies our engineers and they start immediately investigating the issue.
Embrace your growing WooCommerce site traffic
Your store's traffic surges should be a joyous occasion. But if your hosting plan isn't made to scale, your newfound joy could quickly turn to panic if your site crashes. Opt for a WooCommerce container-based host that can scale to handle sudden surges in traffic and load. At Kinsta, benefit from:
Isolated container technology
With our isolated software container technology, resources are automatically allocated to each site container as needed. I.e., we're ready to handle surges in traffic and load.
Scale visits, disk space, and CDN (optional add-on)
Don't change your plans to handle a spike in traffic. Transparent overage pricing lets you calculate in advance.
How did
scalable infrastructure

help our customers?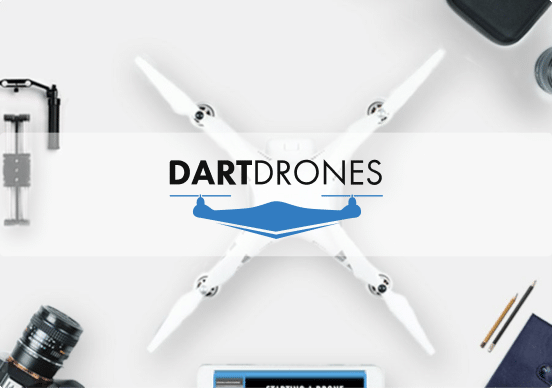 The Shark Tank effect was no match for Kinsta's scalable hosting
DARTDrones approached us before appearing on Shark Tank. Many companies who appear on the show see their websites go down due to the surge in traffic after their episode airs. They wanted to ensure 100% uptime throughout the media coverage. They needed WooCommerce hosting that could handle the load.
1,263,233
REQUESTS OVER A 6 HOUR PERIOD
50 MB
HOMEPAGE WITH STREAMING VIDEO
2 TB
CACHED BANDWIDTH (3 GB UN-CACHED BANDWIDTH – OPTIMIZATION)
Thanks @kinsta for all your flexibility helping @DARTdrones prepare for our @ABCSharkTank traffic. Also decreased pageload site-wide by 50%+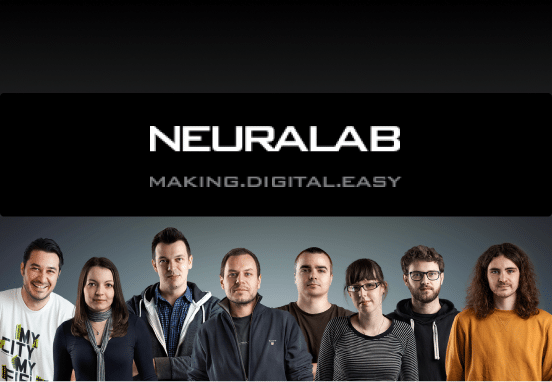 This ecommerce agency decreased client load times by 2x
Neuralab understands the correlation between speed and conversions. After seeing Kinsta praised in WooCommerce's official expert group, they put us to the test and loved the results. Neuralab credits Kinsta's data centers, server-side caching, and no-compromise WordPress hosting stack.
80%
DECREASE IN AVERAGE RESPONSE TIME
After moving WordPress sites to Kinsta, we saw faster load times, and the whole system became healthier and robust. I'm amazed by the competency of the Kinsta crew, their expertise, and most of all, their eagerness to solve problems.
Work on your WooCommerce site risk-free
Site changes can be stressful, but with comprehensive staging environments, DevKinsta, and backups, they don't have to be.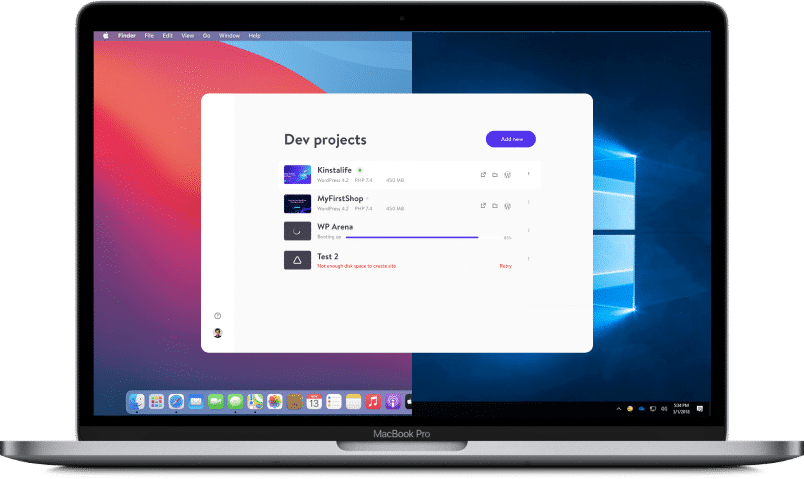 Free staging site with every plan

At Kinsta, each of your sites can have a staging environment. In fact, Kinsta has 47,375 staging sites in use and counting! And thanks to the Selective Push feature, you have granular control on what to push live whether that be your files, database, or both. This is especially useful for your WooCommerce sites as new subscriptions and purchases are frequently taking place.

Free local development tool

DevKinsta, our local development tool, is free for everyone and integrates seamlessly with MyKinsta. Plus it comes with a slew of built-in features including a powerful SMTP server and email testing tool, lightweight database management tool, and more. Join the 38,370+ developers and website owners who are designing, developing, and deploying WordPress sites from the comfort of their local machine.
Optional add-ons for any plan
Extend what you have with special add-ons, available from the start, to find the best WooCommerce hosting plan for your website
Redis
Open source, in-memory data structure store, used as a database, cache and message broker.
Nginx reverse proxy
Support to load WordPress from a subdirectory while a separate website (WordPress or otherwise) loads at the root domain.
Additional backups
Increase your backup frequency with hourly and external back-up option add-ons.
Anything else you need?
Should you need something extra for your stack, let's discuss it!
Thousands of five-star ratings.
And counting.
We love Kinsta! They're no doubt one of the least negotiable expenses we have each month. Incredible speed and absolutely unbelievable support.
Kinsta is the best host I've had in 10 years. Smooth migration, no stress, and friendly support one click away. I'm very happy and recommend their services!
Kinsta provides an amazing service, with a simple control panel and top performance. Their support is even more amazing, always available, and fast at fixing any issue.
Great performance and the best technical support! Moved from WiredTree at which I experienced a lot of downtime since the acquisition. I'm amazed how my website's performance drastically improved and is loading fast now. They do have the best support too. Specifically, the technical knowledge compared to the other hosting providers. Really glad I switched to Kinsta!
Living in Australia, we're used to unavailable live support from international services. This has changed with the Kinsta Support team who are professional, polite, always available and eager to help. Our search for a new hosting provider was due to hosting security concerns and unresponsive hosting partners. Migrating to Kinsta was a straightforward and surprisingly pleasant process. Since migrating iCompareFX.com, we are seeing faster website speeds, higher conversions within a more secure environment.
Kinsta is the best WordPress host I've had so far. They are quick to help, easy to deal with, and really know their stuff. Plus their servers are super fast!
Absolutely fantastic – cannot rate highly enough in terms of speed, support, and UI. Went from WP Engine to Flywheel, then to Kinsta and couldn't be happier.
When we first migrated to Kinsta, the speed difference over our previous VPS was unbelievable. It's been a treat to run our WordPress sites on Kinsta, with total confidence in everything they do to make WordPress run optimally. From caching, backups, and developer tools to their fast and reliable support. It allows us to focus on our business and not on the server, knowing we are in the best possible hands when it comes to managed WordPress hosting.
Hands down, Kinsta is the best WordPress hosting provider I have come across after trying out heaps of hosting solutions for the past 10+ years. From speed, uptime, performance, CDN, UI, and backups to the migration, Kinsta has been beyond fantastic! Their professional customer support is simply impressive, and I couldn't ask for more. I do not think I will ever be thinking of switching to another hosting provider, at least for many years to come!
Kinsta provides us with enormous relief in the daily routine of monitoring and maintaining a fast and secure WordPress website. There is no better feeling for our customers and us!
Kinsta saves us time so that we can focus on building our business instead of worrying about hosting or downtime. It's quick and easy to use, has good support, and the websites load quickly and have excellent uptime.
Give Yourself a Free 20% Speed Boost Simply by Migrating to Kinsta
We measured 3,200+ migrations over the course of a three-month span. On average, client sites experienced 20% faster load times just by moving to Kinsta. Here's how fast your site can run (and how slow the competition is):
From BlueHost to Kinsta: +39% improved page load times (avg.)
From Amazon AWS to Kinsta: +26% improved page load times (avg.)
From Digital Ocean to Kinsta: +26% improved page load times (avg.)
From Liquid Web to Kinsta: +32% improved page load times (avg.)
From Cloudways to Kinsta: +2% improved page load times (avg.)
From HostGator to Kinsta: +29% improved page load times (avg.)
From Dreamhost to Kinsta: +11% improved page load times (avg.)
From SiteGround to Kinsta: +13% improved page load times (avg.)
Other: +25% improved page load times (avg.)
How is this possible? Our customers enjoy:
A stack that's been fine-tuned for WordPress over the past 9 years
Google's Premium Tier Network to deliver website data faster
Free CDN powered by Cloudflare's global network of 275+ locations
A hard-to-beat server-level caching solution
Free migrations are available for all of Kinsta's plans, from Starter to Enterprise, regardless of how many sites you have. Simply sign up for a plan to get started. Test the service and the speed risk-free, and we provide a 30-day money-back guarantee. You only lose if you don't give this a try!
Increase your sales now
Kinsta's speed obsessive architecture along with its auto-scaling and WooCommerce optimizations make it a winning combination for your online store. Join the 25,550+ companies using Kinsta and get started today.