Spark Your Revenue With Up to 39% Faster WooCommerce Hosting
Enjoy ultra-fast load times, rock-solid security, and scalability during traffic spikes to boost your store's revenue performance, SEO, and user experience. All powered by Kinsta's leading Managed WordPress Hosting service. 
Slow Hosting = Less Sales
Every one-second delay in page loading can decrease your conversion rate by 7%. Get the speed, performance, and reliability you need to increase your sales performance with our WooCommerce hosting plans.
Troubleshoot Your WooCommerce Site in 1 Click
Kinsta's Application Performance Monitoring (APM) tool visualizes site speed issues. No matter your technical skills, easily identify performance bottlenecks and take action. No need to purchase external plugins or paid services like New Relic.
Elevate Your WooCommerce Performance
Scalable and Ready For Traffic Spikes
When your store's traffic surges, it should be a joyous occasion. But with cheap WooCommerce hosting, your site might crash. A Kinsta-hosted site is ready to scale and handle sudden surges.
Isolated Container Technology
Resources are automatically allocated to each site container as needed. You're ready for whatever happens.
Scale Visits, Disk Space, CDN
Easily change your plans to match seasonality and high demand. Transparent pricing lets you calculate in advance.
MyKinsta Makes Your Life Easier
Our MyKinsta dashboard is the best in the biz. Administration tasks are delightfully simple.
Thousands of 5-Star Reviews and Counting
We love Kinsta! They're no doubt one of the least negotiable expenses we have each month. Incredible speed and absolutely unbelievable support.
Hands down one of the best bootstrapped WP hosting companies. Absolutely love their support staff and developer-friendly features (not to mention they are insanely fast).
We truly cannot say enough about the level of customer service that Kinsta provides – it's always a great experience, with very personable and helpful support.
Living in Australia, we're used to unavailable live support from international services. This has changed with the Kinsta Support team who are professional, polite, always available and eager to help. Our search for a new hosting provider was due to hosting security concerns and unresponsive hosting partners. Migrating to Kinsta was a straightforward and surprisingly pleasant process. Since migrating iCompareFX.com, we are seeing faster website speeds, higher conversions within a more secure environment.
Kinsta provides an amazing service, with a simple control panel and top performance. Their support is even more amazing, always available, and fast at fixing any issue.
Maintaining many global WordPress sites, we've become well acquainted with all the major hosting providers. No one is running our sites as fast as Kinsta.
After moving WordPress sites to Kinsta, we saw faster load times, and the whole system became healthier and robust. I'm amazed by the competency of the Kinsta crew, their expertise, and most of all, their eagerness to solve problems.
Great performance and the best technical support! Moved from WiredTree at which I experienced a lot of downtime since the acquisition. I'm amazed how my website's performance drastically improved and is loading fast now. They do have the best support too. Specifically, the technical knowledge compared to the other hosting providers. Really glad I switched to Kinsta!
If I'm talking with another developer and they want recommendations on WordPress hosting, Kinsta hands down. It'll save you headaches and all sorts of issues and your clients will be super happy so it's a no brainer.
Uncover How Performance Issues Are Affecting Your WooCommerce Sales
Our experts will run a free performance audit of your website or app and share the results within 24 hours.
Take Your Business to the Next Level With Kinsta's Powerful WooCommerce Hosting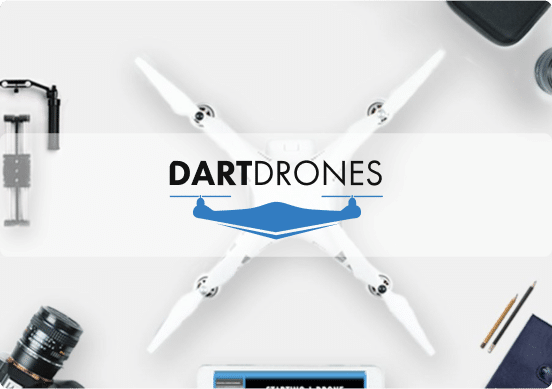 Thanks @kinsta for all your flexibility helping @DARTdrones prepare for our @ABCSharkTank traffic. Also decreased pageload site-wide by 50%+

Kevin McAloon fromDARTDrones
The Shark Tank Effect Was No Match for Kinsta's Scalable Hosting
1,263,233
requests over a 6-hour period
50mb
homepage with streaming video
2 TB
cached bandwidth (3 GB un-cached bandwidth – optimization)
Optional Add-Ons for Any Plan
Extend what you have with special add-ons, available from the start, to find the best WooCommerce hosting plan for your website.
Premium Staging Environments
Each Premium Staging Environment has 12 CPUs, 8 GB of Memory, and the same number of PHP Workers you have for your live site.
$20
monthly / environments
Open source, in-memory data structure store, used as a database, cache and message broker.
Support to load WordPress from a subdirectory while a separate website (WordPress or otherwise) loads at the root domain.
External Backup
Automatically back up your WordPress site once per week or per month to either Amazon S3 or Google Cloud Storage.
Extra Backups
Do you have an ecommerce site, membership site, a news publication with continuously changing content and data? Our extra backup options are a perfect fit.
Every 6 hours
$20
monthly / site
Every hour
$100
monthly / site
Disk Space Add-On
For additional flexibility, you can increase the storage space of your hosting plan with a few clicks inside the MyKinsta dashboard.
+20GB
$20
monthly / company
Increase Your WooCommerce Sales Performance
Kinsta's speed-obsessed architecture and WooCommerce optimizations will help you grow your store.
Recommended Resources
The ultimate guide will show you everything you need to know about the scalability of WooCommerce and how to leverage it to benefit you.
Driving traffic to your WooCommerce store is important, but it's not much use if it doesn't convert. Learn how to turn traffic into sales in our fr…
In this webinar, you'll learn about: How to increase the site speed of your WooCommerce powered site Tips on improving the checkout flow performance for increasing …