Singapore is one of the most highly evolved technology, commerce and transport hubs in the Asia and the world. Such a highly evolved infrastructure requires a WordPress hosting solution that can keep up. With our Asia-Pacific Google Cloud servers your business is safe with us.
Singapore is one of the most advanced areas in the world. It is a global commerce, finance and transport hub. It has been named the "easiest place to do business", "best investment potential" and the "most technologically ready nation".
As such, it demands a level of service that not every company can achieve. With our Asia-Pacific Google Cloud servers we can keep up with and surpass your expectations. If the majority of your visitors arrive from Singapore or the rest of Asia (check your Google Analytics data to find out) you shoud choose our Asia-Pacific data center location for the fastest page load times.
Speed is one of the most important factors for user experience and thus conversions. Thanks to the cutting-edge technology we employ via Google Cloud, PHP 7, LXD and others we are able to serve your Singapore based and international visitors with the speed they deserve.
"We, started working with Kinsta about a year back and our experience has been exceptionally positive. I find the quality of support and services absolutely top-notch. Suffice to say hosting at Kinsta ensures peace of mind for me."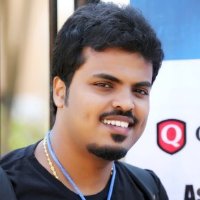 Tarun PK
Founder & Publisher, TelecomTalk.info
Fast and dependable hosting in Singapore
If the majority of your website's traffic is from Singapore, choose our Google Cloud Asia-Pacific data center!
How we achieve the best performance
Cutting-edge technology on the hardware and software side of hosting
Our developer and system administrator team have been working with WordPress for over eight years. We know it inside out, have written several plugins and custom themes for this great CMS in the past years and we've been actively involved in hosting WordPress on our machines for years.
We only use the latest versions of each software that we work with ensuring that you and your visitors can enjoy the best user experience and the fastest page load times in the industry.
For the tech savvy, here's our current stack: Nginx, LXD containers, MariaDB, and PHP 7. We also offer HTTP/2 support, SSH, WP-CLI and Git support for our accounts. We use SSD-only machines and our full page caches are stored in-memory to be able to deliver them in just a few milliseconds!
Included features
Features that work for you
Choose your data center
Choose one of Google Cloud's 13 global data centers for each of your sites.
Free site migrations
Sit back and relax while our engineers move your site to Kinsta under your supervision.
Expert support
Our expert WordPress developers will help you out with any issues you may have.
Highly secure network
Active/passive security protocols, firewalls, daily backups and more keep your site safe 24/7.
Built for speed
We use Nginx, LXD containers, PHP 7 and MariaDB on Google Cloud Platform to bring you lightning fast page load times.
Staging areas
Deploy a staging area for development, testing or tweaking and tuning – all in a single click. Developers rejoice!
Always backed up
We use encrypted and highly secure off-site vaults to create day-by-day snapshots of your website to keep your data safe.
Powerful administration
The Kinsta admin is packed full of great features and is easy to use. Manage all your sites from one convenient dashboard.