Powerful and Robust WordPress Multisite Hosting
Multisites are the perfect way to streamline management of all your sites. Our WordPress multisite hosting provides tools for speed, security, and collaboration. Many clients see a 200% speed improvement just from migrating to our platform.
World Class Infrastructure
Run your multisite on Google Cloud Platforms fastest and most performant servers and Premium Tier Network. We provide WordPress-optimized isolated containers, with dedicated resources, ready to scale.
Enterprise-Class Security
Kinsta is SOC 2 compliant, so rest easy with our Cloudflare-integrated DDoS protection and firewall rules. We monitor your install for uptime every two minutes and teams are available 24/7 to help. All malware and hacks are fixed for free.
Simple Setup and Use
Setting up a multisite takes just a few clicks. We make it easy to manage domains whether you need subdomain, subfolder, or external (custom) domains. We also offer Nginx Reverse Proxy for custom domain setups.
Trusted by 26,700+ Organizations
24/7/365 Expert Support
If you need help, our team is just a click away with live chat from experts available every day. We don't waste time with support tiers, every expert on our team can quickly help with WordPress multisite challenges.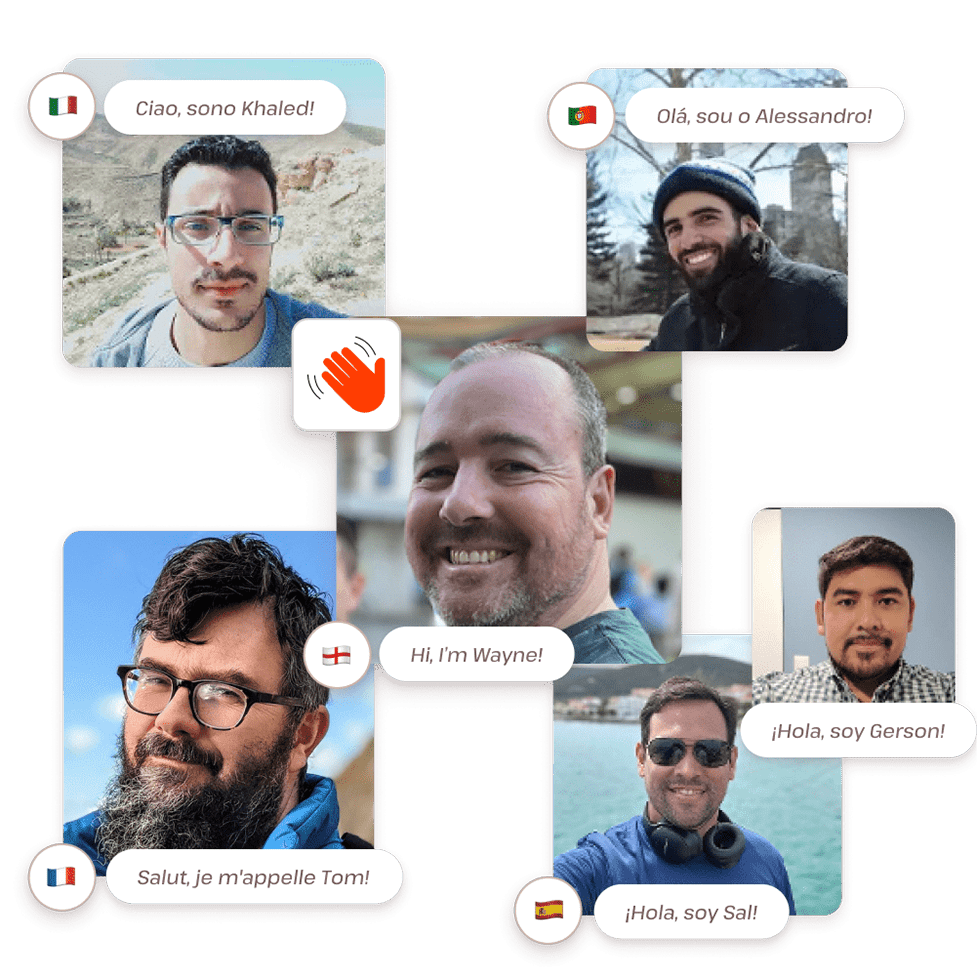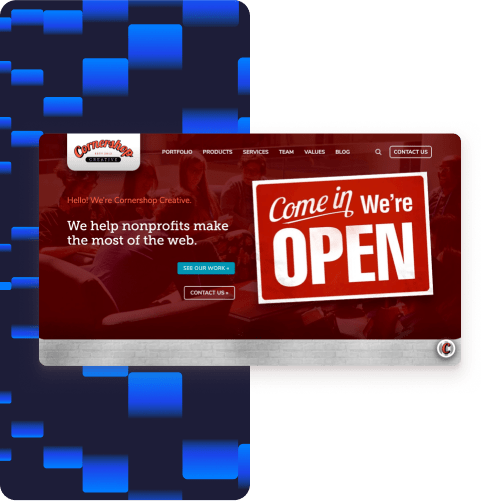 Web Agency Finds Ideal Host For Their Clients
Cornershop Creative helps hundreds of nonprofit organizations all over the world create great websites.
"Kinsta's live chat support is convenient and easy to access. The reps are knowledgeable and helpful. The migration team is excellent, managing the technical ins-and-outs of migrating more than 60 sites to Kinsta."
– Ben Byrne | Co-Founder | Cornershop Creative
Choose powerful, easy-to-use multisite hosting with unmatched support.
Advanced Caching and CDN
Kinsta provides the modern site speed tools that make each site and subsite on the install blazing fast. No setup or configuration required.
Site-Level Caching – With no external tools, plugins, or setup for you to do, your multisite is optimized for speed with advanced built-in caching. Control rules and purging on a site-by-site basis from each subsite's WordPress admin.
Edge Caching – Reduce page load times by 49% with just the click of a button.  Our Edge Caching makes serving cached content from multiple data centers possible with no setup. No separate plugins or add-ons are required. Learn more about Edge Caching.
Content Delivery Network (CDN) – Static content like images, CSS, and JavaScript files are automatically copied and stored on a global network of servers or POPs (points of presence) close to all site visitors for faster page loads.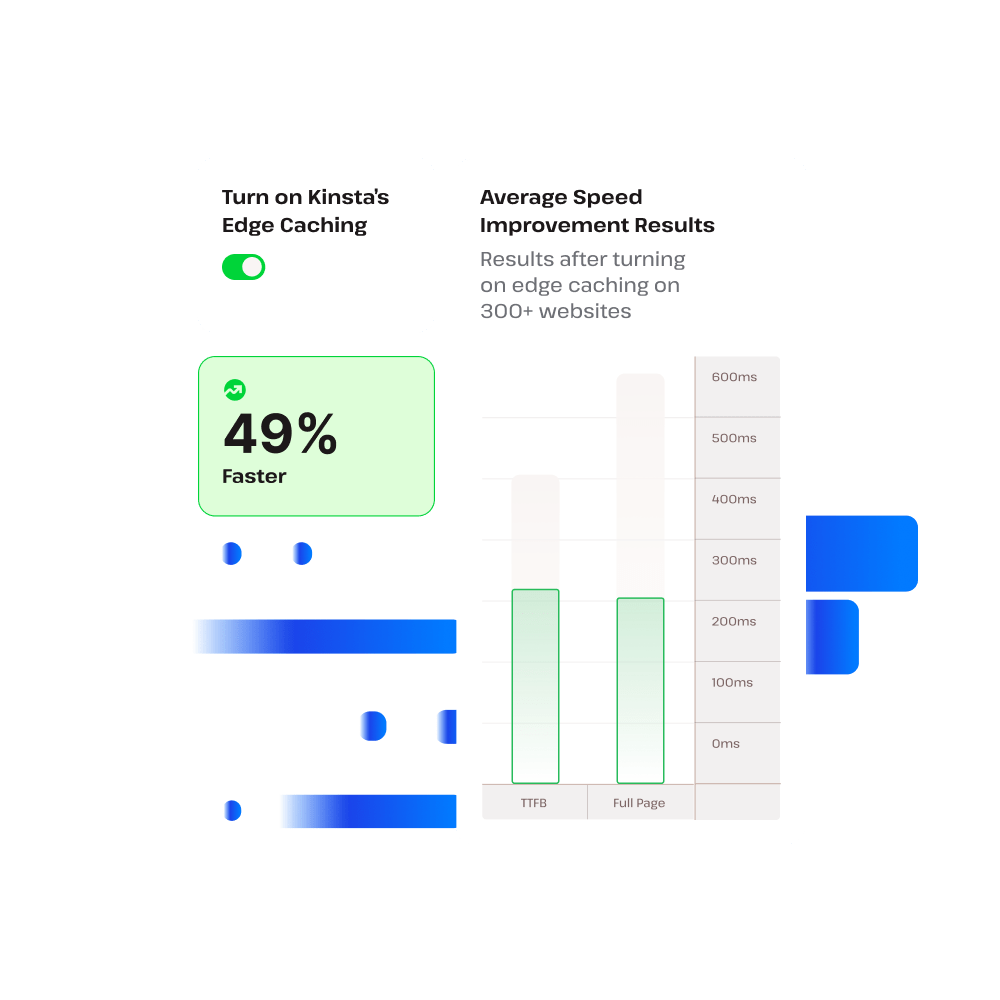 Troubleshoot and Improve Your Sites
Find out if anything is making your multisite run slow with our free custom-built Application Performance Monitoring (APM) tool. Enable it to monitor PHP and database requests on the install to find and eliminate bottlenecks.
Troubleshoot installed plugins
See if MySQL queries or AJAX calls are slowing down site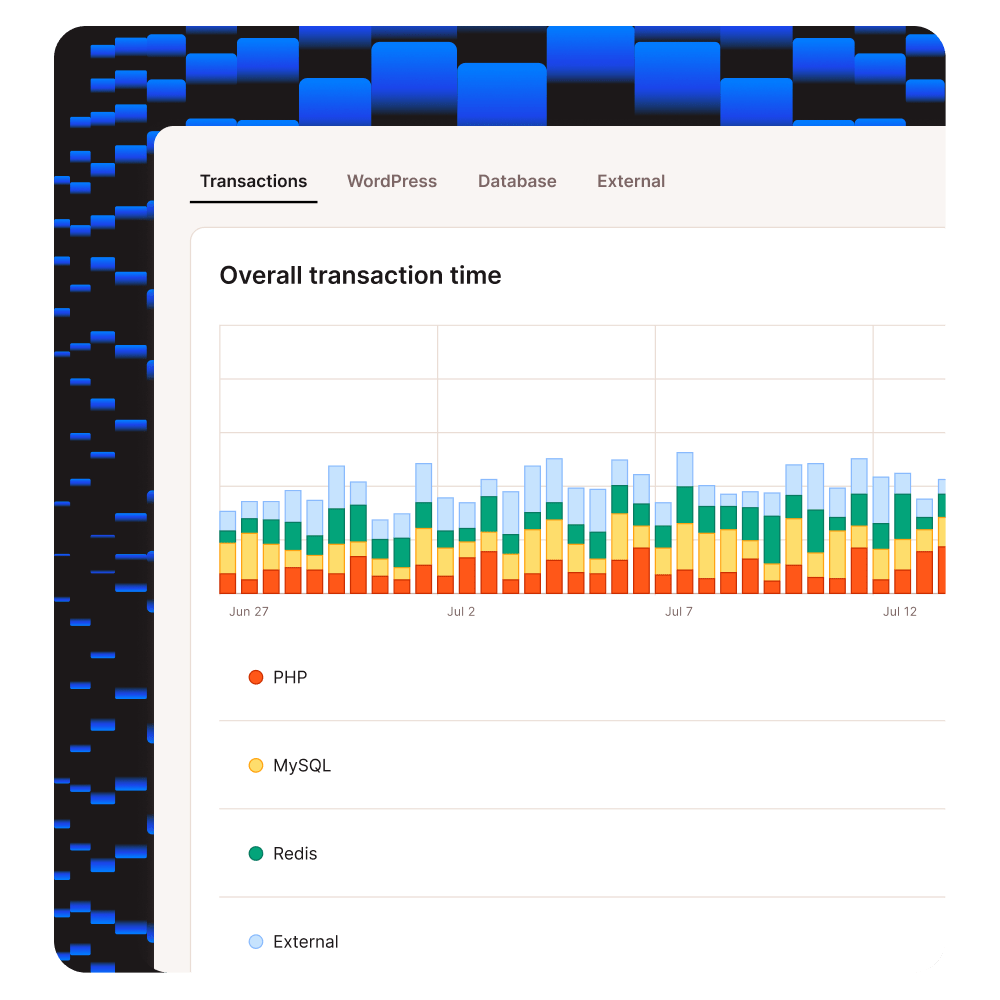 How's Your Multisite Running?
Find out from our WordPress experts with a free performance audit.
Global Data Centers
Locate your multisite install in one of 35 data centers we offer at no extra cost. Get your websites running as fast as possible by hosting close to the majority of your site visitors.
Plus, our global CDN with 260+ PoPs loads images, media, and static assets as fast as possible.
Purple

CDN Locations (260)
Flexible Pricing Plans
Select a Pro plan or higher for WordPress Multisite hosting. All plans are ready to scale with transparent overage pricing.
Starter Plans WordPress Hosting Plans
Starter

$24

USD

month

billed annually

Sign up

WordPress Installs

1 WordPress install

Monthly Visits

25,000 visits

Storage Space

10GB Storage

Free CDN

100GB CDN

Free Premium Migrations

1 premium migration

PHP Workers

2 PHP workers

Backup Retention

14 days backup retention

Pro

$47

USD

month

billed annually

Sign up

WordPress Installs

2 WordPress installs

Monthly Visits

50,000 visits

Storage Space

20GB Storage

Free CDN

200GB CDN

Free Premium Migrations

2 premium migrations

PHP Workers

2 PHP workers/site

Backup Retention

14 days backup retention
Business Plans WordPress Hosting Plans
Optional Add-Ons
Premium Staging Environments
Each Premium Staging Environment has 12 CPUs, 8 GB of Memory, and the same number of PHP Workers you have for your live site.
$20
monthly / environments
Redis
Open source, in-memory data structure store, used as a database, cache and message broker.
Nginx
Nginx Reverse Proxy support to load WordPress from a subdirectory while a separate website (WordPress or otherwise) loads at the root domain.
External Backup
Automatically back up your WordPress site once per week or per month to either Amazon S3 or Google Cloud Storage.
Extra Backups
Do you have an ecommerce site, membership site, a news publication with continuously changing content and data? Our extra backup options are a perfect fit.
Every 6 hours
$20
monthly / site
Every hour
$100
monthly / site
Disk Space Add-On
For additional flexibility, you can increase the storage space of your hosting plan with a few clicks inside the MyKinsta dashboard.
+20GB
$20
monthly / company
Complete Control with MyKinsta
Manage your WordPress multisite installation from our custom-developed MyKinsta dashboard.
Free SSL, wildcard SSL, or use your own
Upgrade or downgrade PHP versions with a click
Simple redirect management
Database search and replace, plus cache purge
Premium DNS with Amazon Route 53
Custom Bedrock or Trellis setups
One-click WordPress debugging tool
SSH / SFTP / WP-CLI
phpMyAdmin access
IP deny tools
Site preview (no DNS work needed)
Available in 10 languages
New Relic integration (separate license required)
Develop Fast and Local with DevKinsta
DevKinsta is our free suite of local development tools to build, test, and deploy to your WordPress multisite host in minutes. Easily sync a local site to a staging or live environment with just a few clicks.
Local email testing
Built-in database manager
HTTPS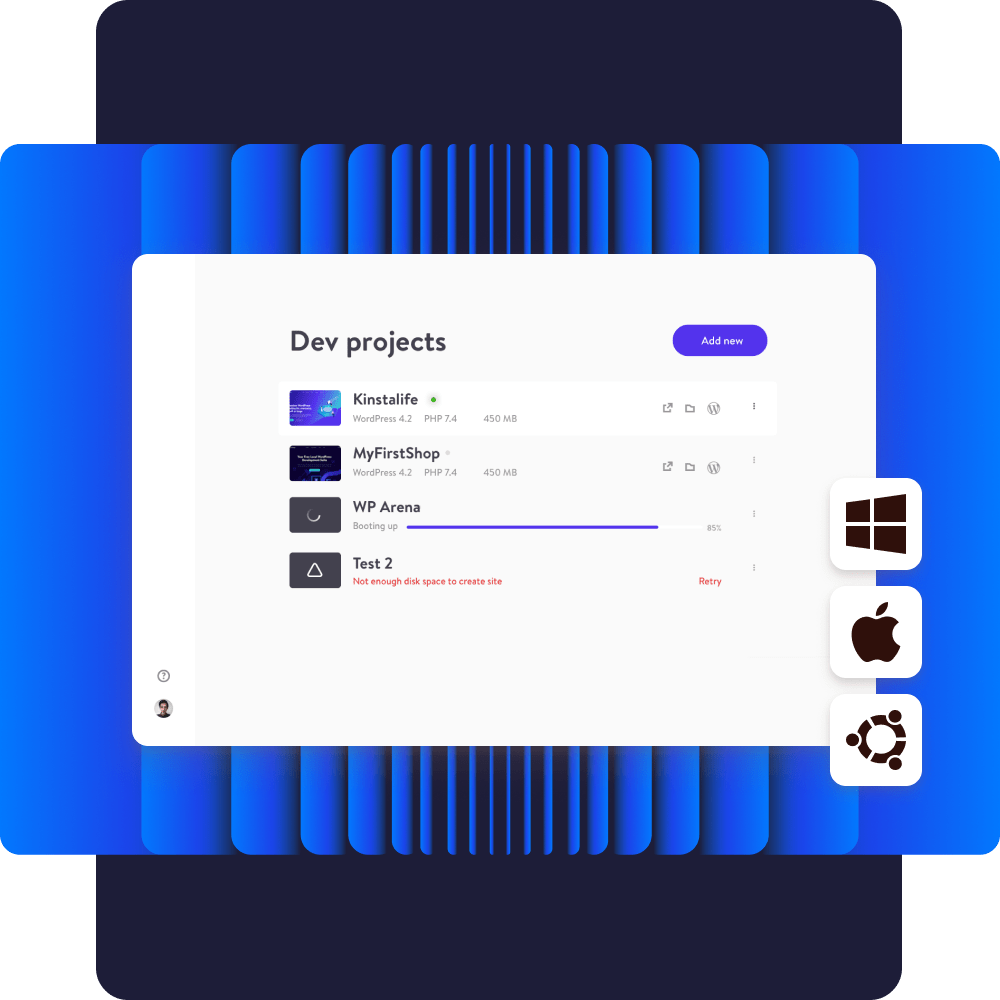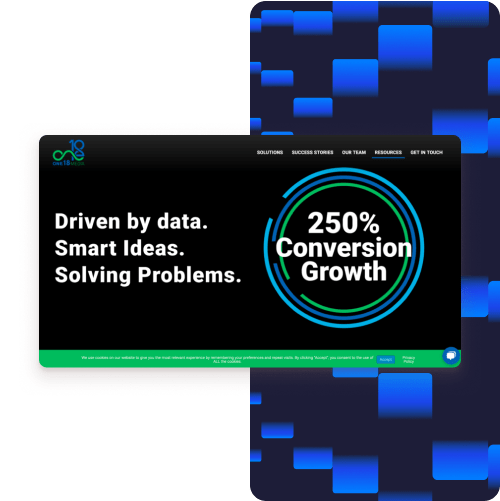 Web Agency Speeds Up Clients Site by 1600%
ONE18MEDIA is a full service digital agency in New York. They've been helping businesses with websites, SEO, search engine marketing and more for more than 10 years.
"One of our client sites, a private school, had a notoriously long page load time of around 7-8 seconds. After migrating to Kinsta it went down to less than one second, a 1600% improvement!"
– AJ Sonnick | CEO | ONE18MEDIA
Try It Risk-Free
We'll migrate your sites for free without any work on your end. We offer a 30-day money-back guarantee. Get two months free when you pay annually.
FAQs
What are the requirements for WordPress Multisite hosting?

At Kinsta, the multisite option can be enabled on Pro plans or higher, they are not available on the Starter plan. Multisite is often resource-intensive and requires additional PHP workers included on Pro plans and higher.
Is there a limit to how many sites (subsites) we can host on a multisite install?

There is no fixed limit to the number of subsites that can be set up on a multisite network. The number of websites that can run smoothly depends on a complex mix of factors including how much CPU, RAM and PHP worker resources are consumed by your sites. This varies by plugins, themes, and code structure. Contact sales for assistance in choosing or configuring a plan.
Can each subsite be in a different one of Kinsta's data centers?

No. A WordPress multisite is one install and can only be located in one of our 35 data centers. If you needs sites in multiple data centers you'll need multiple plans.
Does Multisite count as one WP install?

Yes, it does.
How do I set up a WordPress Multisite?

When starting a new site within MyKinsta it's as easy as checking a box to enable it. Doing it manually involves making wp-config.php changes as well as some other edits to WordPress PHP files. Learn more on this article.
Can I use the Selective Push from the staging environment feature for a Multisite setup?

Yes, if you are on a subdirectory or subdomain multisite setup. When using domain-mapping some manual work will be needed. Learn more on our Docs.
How many PHP workers do I need?

This all depends on the type of sites. While Multisite does require more PHP workers to run better, the difference in PHP workers needed will be based on how static or dynamic a site is. Contact sales to get help with choosing a plan or setting up a custom plan.
Are each site's visits counted the same way on Multisite?

Yes since a multisite install is still a single WordPress install on a container, any unique visits to the site(s) on that container count towards the visits.
How does domain mapping work with Kinsta DNS?

WordPress handles the heavy lifting on which site will load when the incoming request happens. Simply add the domain to the site in MyKinsta and we will send the traffic to your container and WordPress will load the proper site as long as you have added that site to the Network of sites in the WordPress Dashboard.
Recommended Resources
Learn what WordPress multisite is, how to set it up, key features, and how to work effectively with a network of WordPress sites.
Learn about the best WordPress multisite plugins for managing your network and for backing up and migrating sites in your multisite network.
Speed is everything. Higher conversions, better rankings & SEO, and more sales. Our ebook teaches you how to speed up your WordPress site.