Our developers have been busy working on improvements to the MyKinsta dashboard as well as adding new features, most of which come directly from your feedback. As of today, you can now export your redirects to CSV. We've also completely revamped our WordPress backups UI and added a new site navigation that makes switching between your WordPress sites easier. ?
Export Redirects to CSV
Adding your redirects in the MyKinsta dashboard instead of using a plugin is great in terms of performance and management. These get added at the server-level, which means the redirect requests never hit WordPress. Not only that, but you don't have to worry about updating another third-party WordPress redirect plugin.
We realize that some of you have hundreds or even thousands of redirects. Having the ability to export them allows for easier editing offline and re-importing, as well as the ability to easily transfer your redirects to another tool or service as needed. You will now find the "Export to CSV" option in the Redirects tool.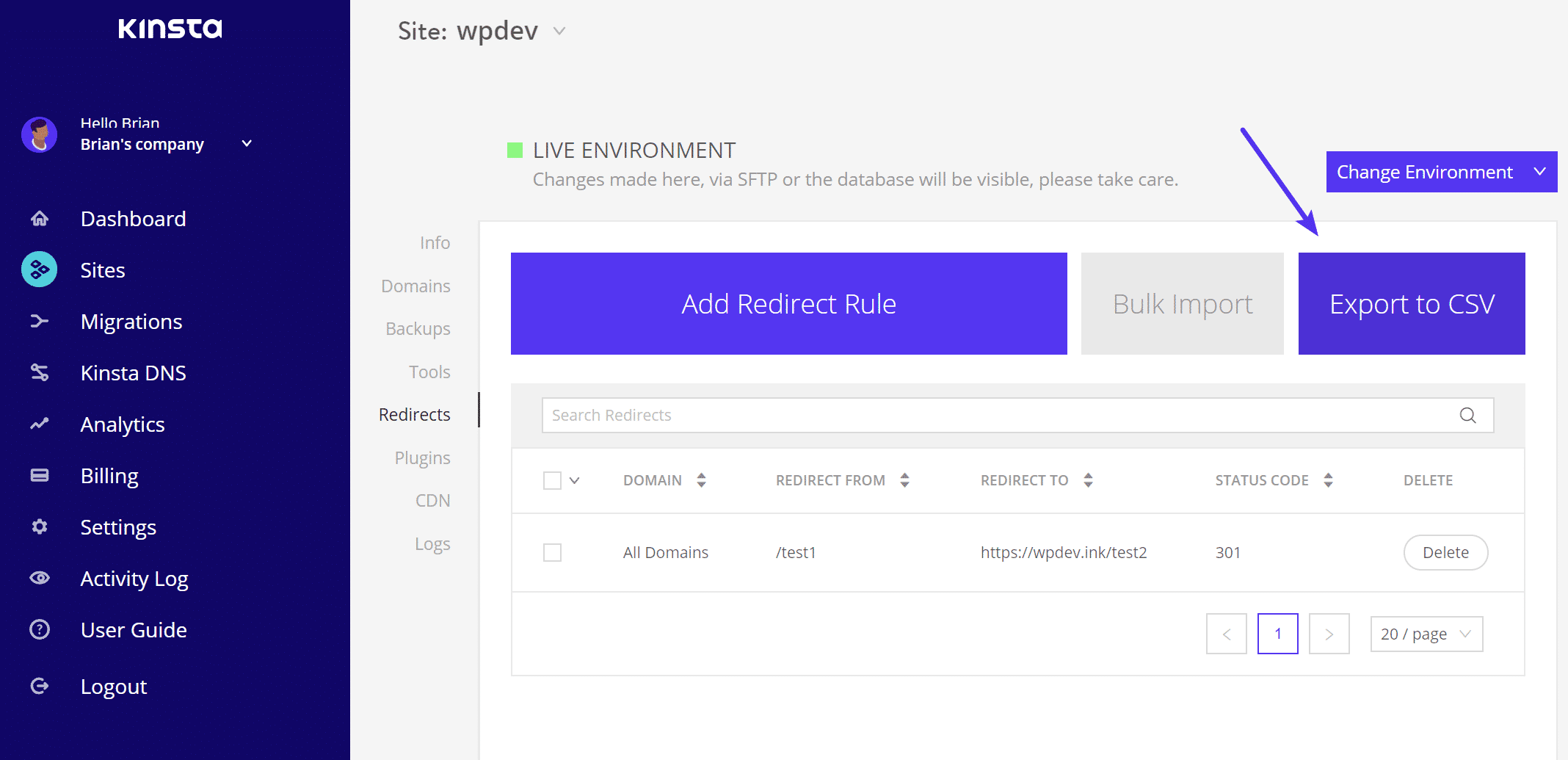 Revamped WordPress Backup UI
We have completely revamped our WordPress backups UI on both live environments and staging environments, dividing it into three different sections:
Daily: We create a backup automatically every day which are stored for 14 days.
Manual: You can create up to 5 manual backups. These are recommended when you're rolling out a change on your live site which perhaps couldn't be tested on staging. Each manual backup is stored for 14 days and you can see the expiry time attached to each.
System generated: We create an automatic system backup at certain events (for example, when you restore a backup a system backup is automatically generated). Each system generated backup is stored for 14 days.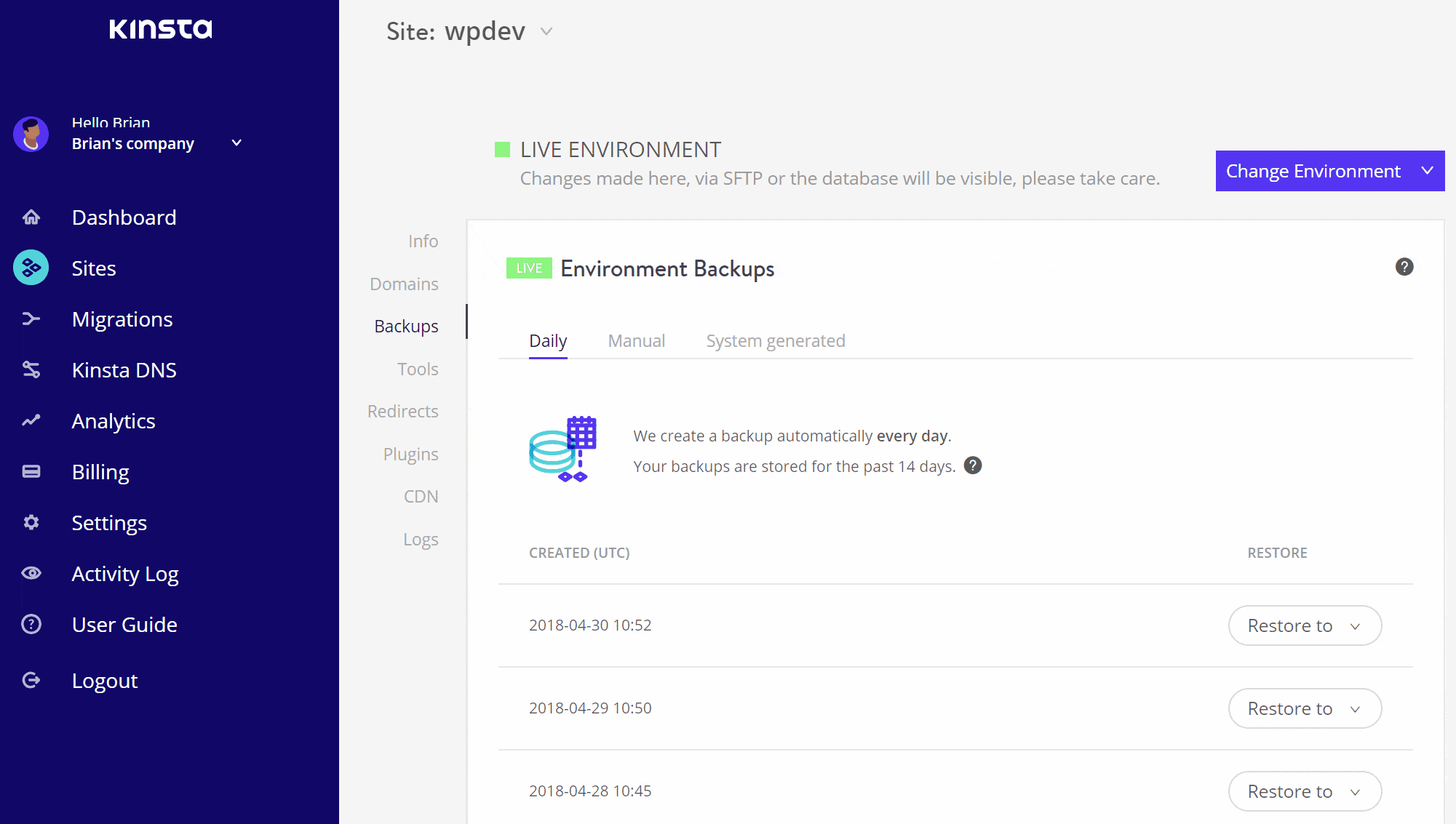 New Site Navigation Switching
We've heard from many of you with multiple sites that it was too tedious switching between sites. So we've added another quick site navigation option a level down. This way you no longer need to go back to the main Sites page. Simply click on your "Site" at the top and you'll get a quick dropdown with all your sites.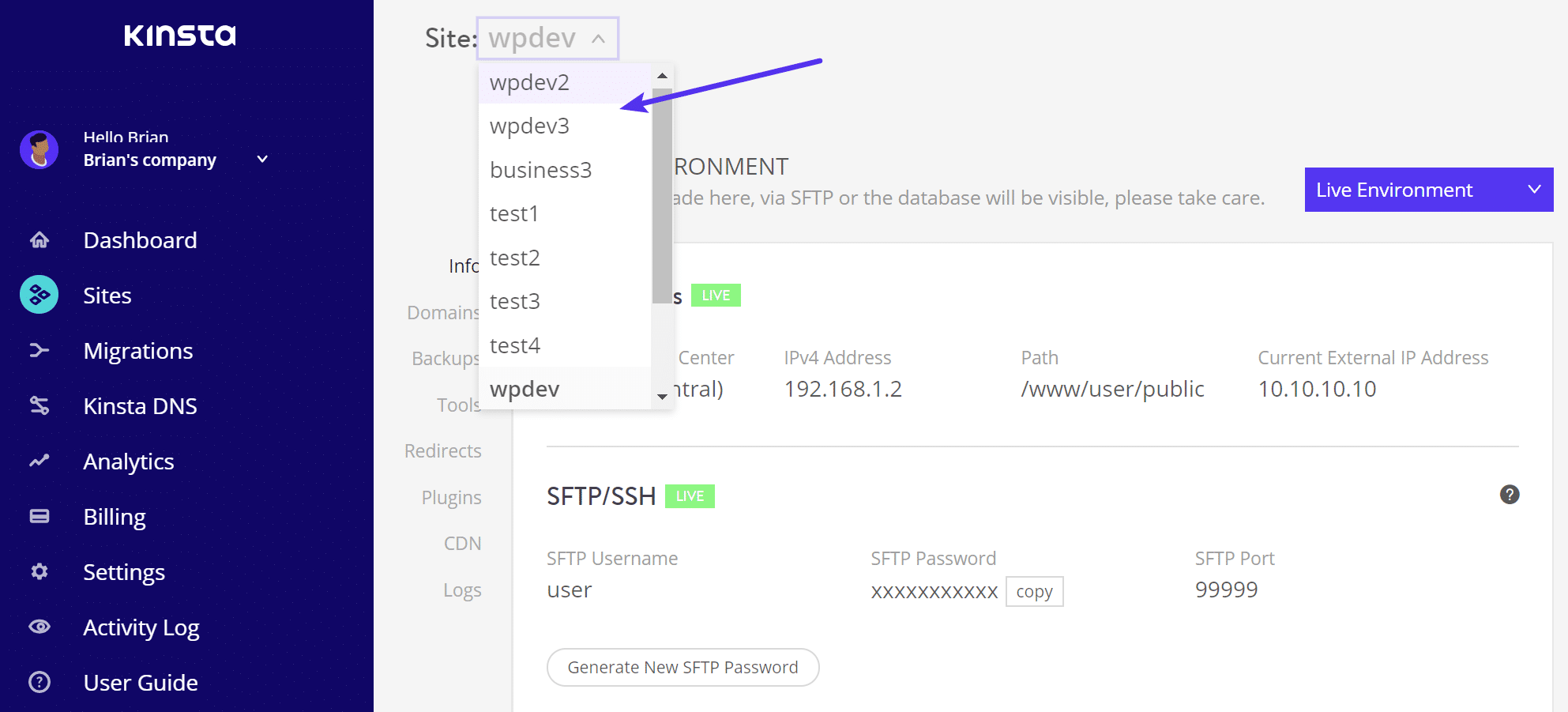 We appreciate all the feedback and have lots of new features coming down the pipe. Stay tuned!