Even though it's the middle of a scorching hot summer, 🔥 this doesn't mean we pump the brakes. Our development team has been busy sifting through all of your feedback and requests to improve our MyKinsta dashboard.
We want to thank all of you who took the time to suggest improvements and features that help speed up your workflows. Here are just a few things we've released since our last update.
Quickly Add Gmail MX Records
We are big fans of Google Workspace and many of you use it to power email for your businesses. Even our team at Kinsta uses it.
For those you using Kinsta DNS, previously you had to look up the 5 Gmail MX records and add them manually. We've completely streamlined this process so now you can add your Gmail MX records with a few simple clicks. No more copy/pasting DNS records.
Add Gmail MX Records on New Domain
If you're adding your domain for the first time in the Kinsta DNS tool, simply select the checkbox to "Add Gmail MX records." And you're done! The 5 Gmail MX records are added along with your domain.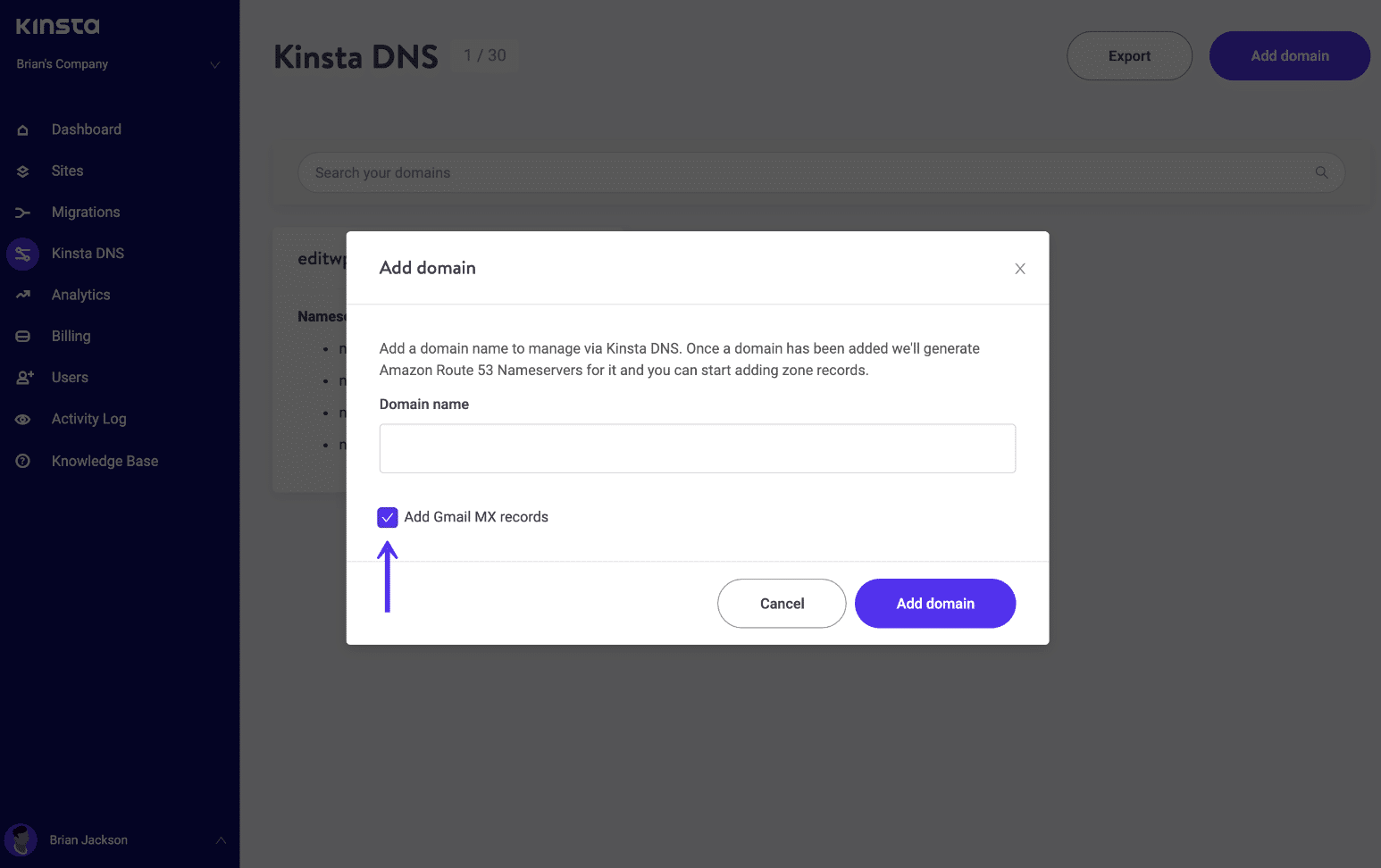 Add Gmail MX Records on Existing Domain
Already have a domain added and setup in Kinsta DNS? No problem. Simply click on the "Add Gmail MX records" button at the top.
Then click on "Add 5 records." And you're done.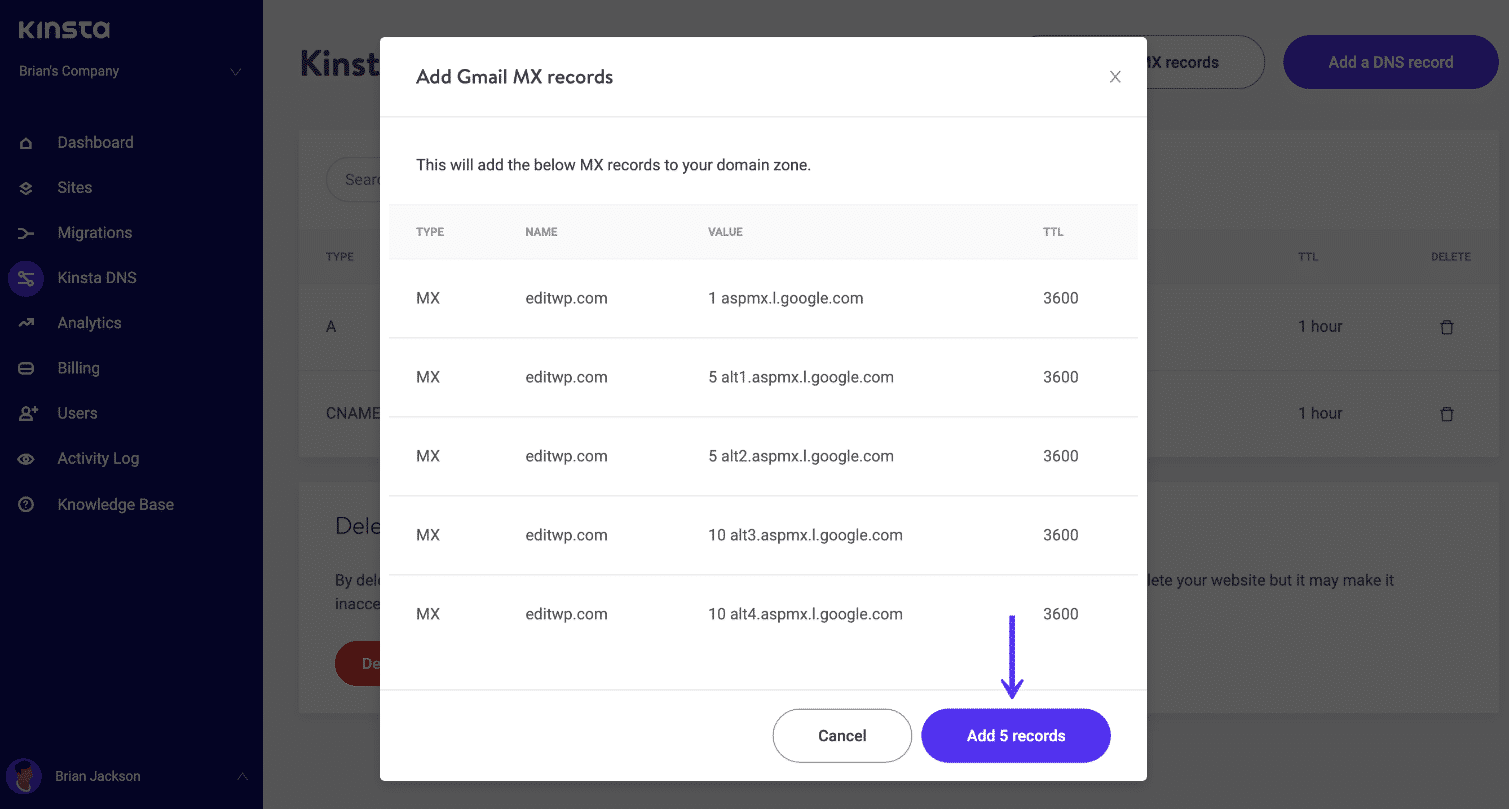 UI Updates
We take design seriously at Kinsta and believe that an easy to use and well-thought-out UI helps to speed up your tasks. Therefore, we've made a few improvements to a couple of sections in MyKinsta.
Major Visual Upgrade for Kinsta CDN
Our CDN tool has always been beautiful on the inside, but not so much on the outside. We've completely revamped the user interface to bring it up to the bar we've set for the rest of our MyKinsta dashboard.
No more distracting big yellow warning boxes with redundant information.
We've added a friendly illustration. 🤗 Who said a CDN has to be boring?
No more technical jargon like CDN zones or purge zones. Simply click on "Enable Kinsta CDN" and you're good to go.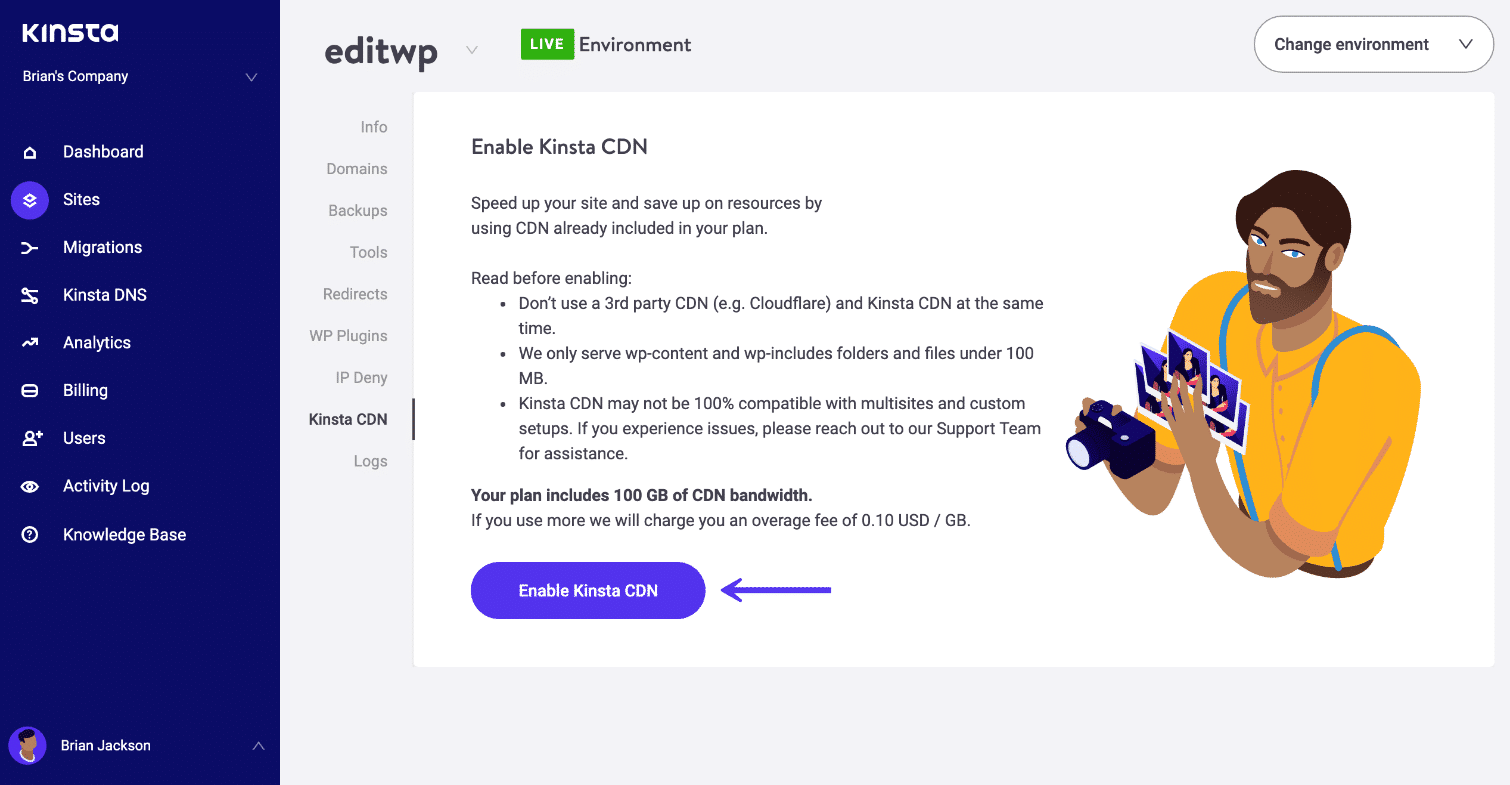 You can then enable or disable the Kinsta CDN with the toggle at any time, clear the CDN cache, or remove it.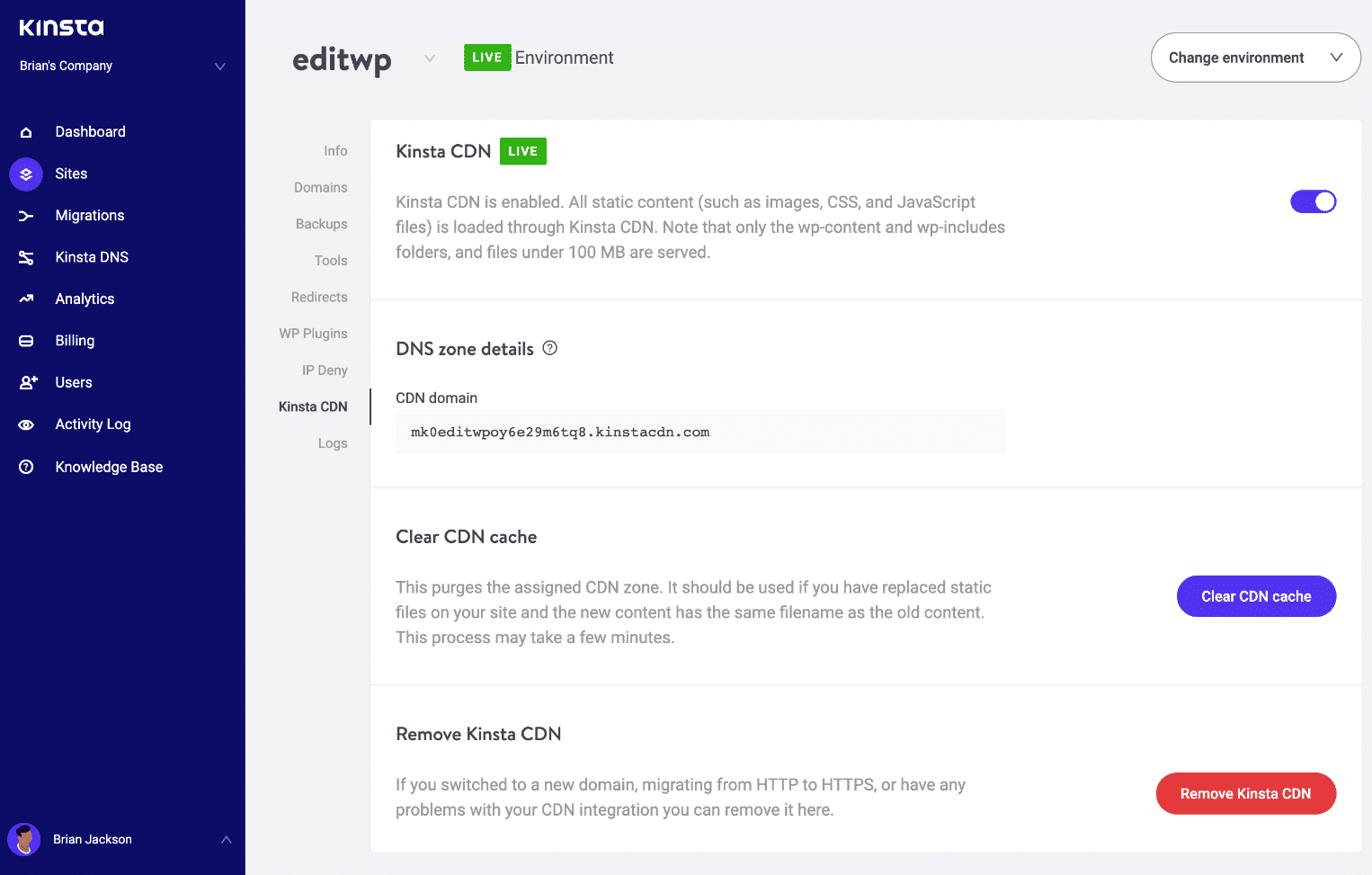 Activity Log
We've updated the activity log. Some of you requested that you wanted to more easily see the activity of our support engineers when they are helping troubleshoot issues on your site. From now on, all Kinsta support team members will show up in the activity log and there is a small Kinsta badge next to their avatars. This way you can easily see changes our support team made versus something you've done.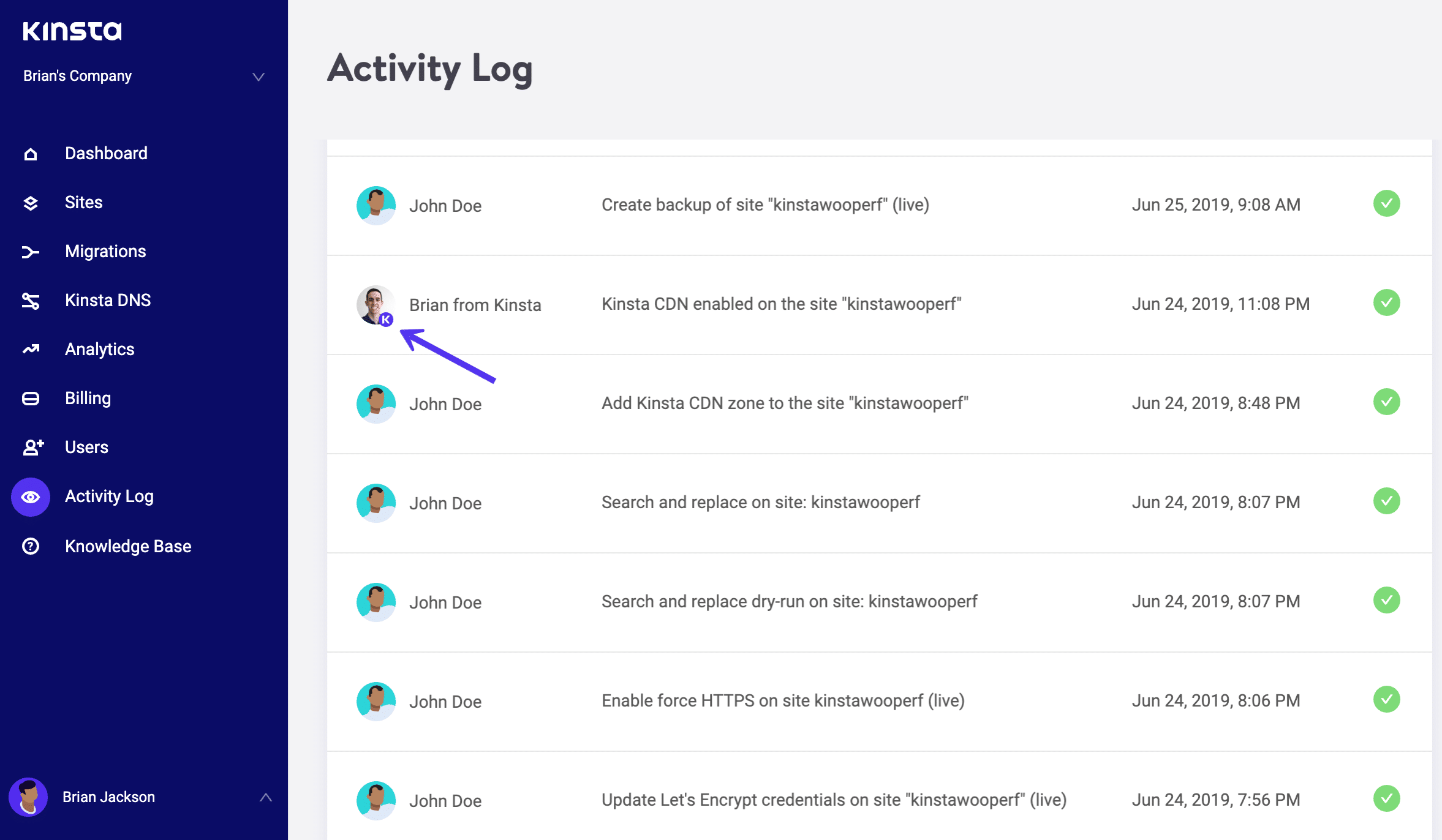 Security Enhancements
Besides new features and improving our UI, security is always something we're working on. Therefore, we've made the following updates.
2FA Deactivation Email Now Sent
We encourage everyone to take advantage of two-factor authentication (2FA) on your MyKinsta account. Read more about why 2FA is so important.
From now on, if 2FA is disabled on your account, you will receive an instant email notification. If you get one of these notifications and you didn't disable 2FA yourself, please reach out to our support team right away.
2CA Payments Now Supported on Migration Requests
New security requirements for online payment processors and banks come into effect in Europe on September 2019 as part of the revised Payment Services Directive (PSD2). We have started preparing for this, and therefore our migration request form now supports strong customer authentication (SCA).
If you are requesting additional premium migrations, outside of the free ones already included in your plan, you'll be routed to a confirmation with a one-time password to complete the payment securely.
Till our next feature update! 👋 If you like seeing these, give us a shout out on Twitter: @kinsta.