We're thrilled to announce that Milan, Italy, has joined Google Cloud Platform's data center locations, and it's already available for free on all Kinsta plans.
This gives Kinsta customers even more flexibility in choosing how their users are served. By selecting a data center close to your user base, you'll immediately speed up your site and reduce latency for your visitors.
To set Milan as your data center in MyKinsta, just follow these steps: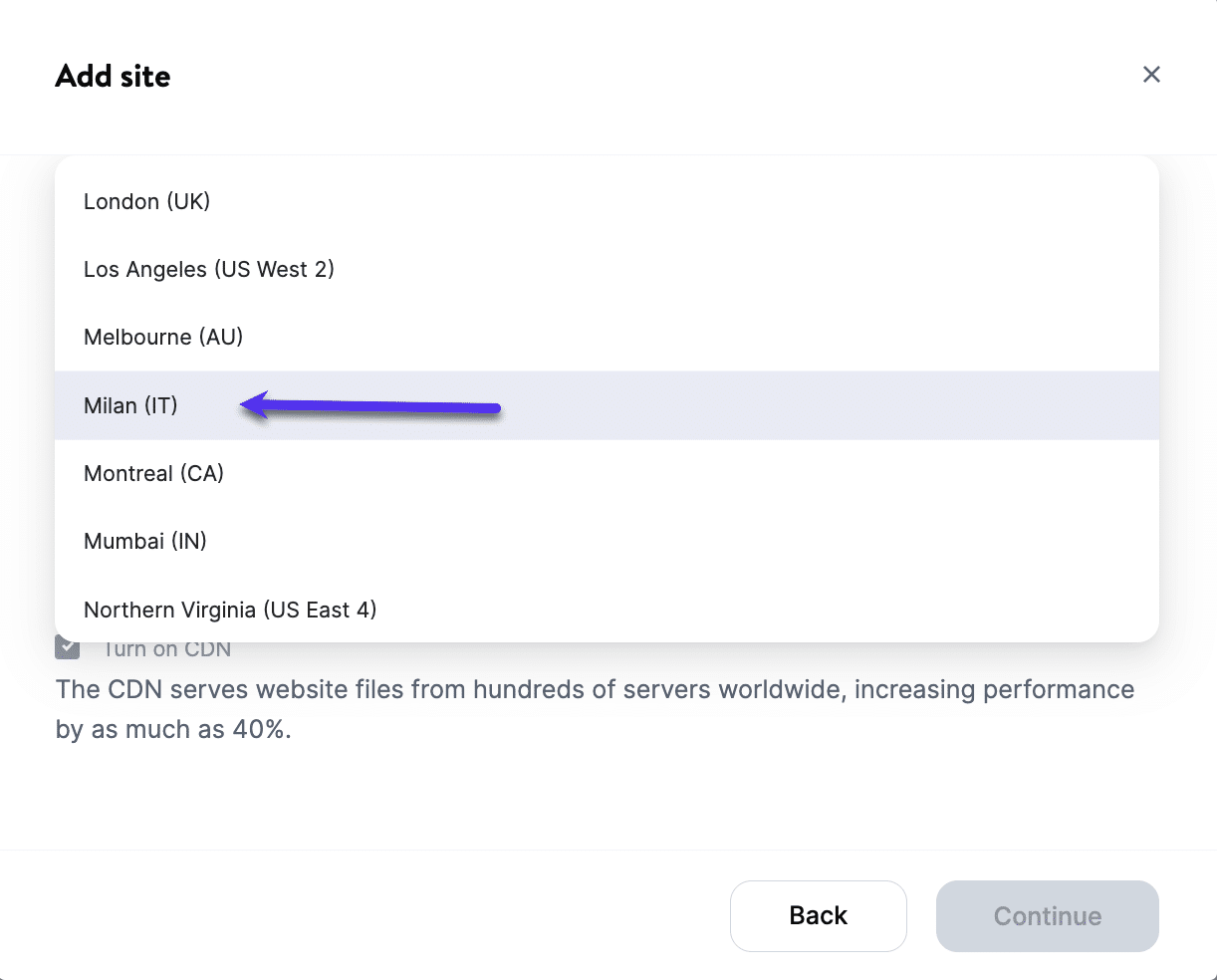 Navigate to your MyKinsta dashboard, click on the Sites option on the left sidebar, and then Add Site to create a new site.
Once there, select Milan (IT) as your preferred location option from the dropdown menu.
With 35 total data center locations to choose from, Kinsta is the perfect host for any speed-seeking WordPress site owner.