When the owners of Expedition Escape experienced their first escape room game, in downtown Philadelphia, they were immediately hooked (it was 2015)!
As they walked out of the game, they turned to each other knowing they wanted to recreate the same experience and do it even better than what they had just experienced. This is where the story begins.
Check out our interview below with Skylar Zarzecki, owner of Expedition Escape.
Since Our Website Is Our Top-Performing Acquisition Channel We Needed a Top-Notch Host
"In April of 2016, Expedition Escape, an escape room attraction business, opened in King of Prussia, PA, as the first escape room in the suburbs of Philadelphia. Not long after, in December of the same year, we opened our second location in Montgomeryville, PA.
Because of our experience, we planned to build our own games. Having personally played over four hundred and fifty games around the U.S., you might say that our 'hands-on' research helped us create an exceptional experience for all who played our new games. We truly love the industry we're in!"
"Our website ExpeditionEscape.com is the most important tool for our business. Most customers find us by searching online. From there, reservations are made right online through our website. It's very important that our website is super-fast and up since any downtime could mean a loss of business and a bad experience for our visitors."
"Initially, we were required to manage our own website because of the hosting provider we were using at that time. Problems started to pop up as our site started to increase in popularity, thanks to new escape rooms been added and our marketing initiatives.
All in all, handling site maintenance and everything that relates to that simply became a tedious, resource-consuming task we needed to address quickly."
Moving Away from a Low-Grade Hosting Provider to Secure Our Growth
"That's why we partnered with ParaByte Digital, who has helped us with our website SEO and digital marketing activities. They started monitoring our website's performance and, after a lot of time spent working with different WordPress plugins, they understood the culprit was the host. Specifically, supporting site changes proved to be extremely difficult due to how the host had set up our site.
ParaByte suggested we move our site to Kinsta since Kinsta is built for WordPress and offered a lot of features they would be able to take advantage of. Kinsta provided amazing support and helped us move our site to their servers.
We were able to set up a staging development site which allowed us to make all the necessary changes before we decided to move our live site. Kinsta also allows our site to grow without putting a cap on services if we meet the limits of our plan."
After Moving to Kinsta, Expedition Escape Saw All-Round Improvements
"Since moving our WordPress website to Kinsta, we have seen an increase in traffic to our site, an increase in conversions, better search rankings, and an increase in calls for reservations. Our website traffic grew from 11k to 16k visits a month on average, our conversion rates increased, revenue has increased month over month, and our organic rankings for our main keywords have made it to the top of Google's local search.
If you are looking for a place to host your business website that is super-fast, has amazing support, and the tools you would expect to pay an extra for yet they're all included, we suggest you look at Kinsta. Thank you Kinsta!"
As we moved to Kinsta, we saw a boost in traffic almost immediately, along with higher rankings, conversion rates, and page speed. Kinsta is much more than just a hosting provider, it's a business partner!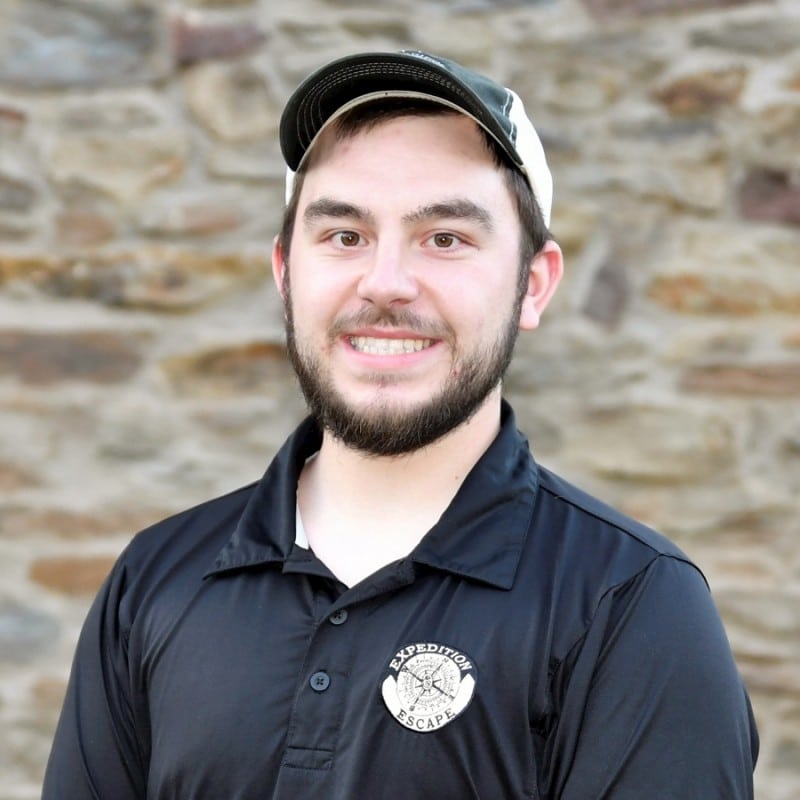 ---
Ready to get started? Hundreds of organizations use our infrastructure to scale their business, including high-traffic blogs, startups, agencies, universities, and Fortune 500 companies. We'd love to have you on board. Check out our plans