Yappli is a Tokyo-based firm revolutionizing app development, operation, and analysis. With over 120 million cumulative downloads and a client base of more than 600 companies, Yappli's innovative platform is reshaping the industry. Featuring 400 annual updates and a no-code approach, Yappli is changing the game of app development.
Check out our interview with Mr. Shinji Mochizuki, a key player in Yappli's Infrastructure Division, to learn more about their innovative approach and how they utilize Kinsta's services to drive efficiency, growth, and progress.
Snapshot
Industry: IT / Communications (Application Platform)
Number of Employees: 250 (as of 2022)
The Problem
As Yappli expanded their usage of WordPress, their in-house resources were stretched thinner and thinner as they managed more sites. With security in mind, they started to look for a new solution.
"In the past, we had a request from one of our marketing teams to use WordPress for running an owned media project, so our engineers set up a server for it on a cloud service.
However, the workload of managing that server (version control of WordPress core plus plug-ins and middleware, user management and registration, monitoring and alerts) increased more and more, forcing the company to devote valuable engineering resources to server management for our owned media, which is not Yappli's core business.
We also experienced a number of attacks targeting WordPress, and we knew very well that we needed to continue maintaining site security, but we didn't have a concrete solution.
Because of this difficult situation, even when we had requests to build new sites, we were forced to omit WordPress from our options, and we saw some cases in which it became more challenging to develop and operate sites."
The Solution
Yappli recognized the benefits of Kinsta and made a swift decision to switch. They were impressed by Kinsta's promise of seamless site migration and couldn't resist the opportunity to streamline their operations.
"One of our engineers found Kinsta's service on the web and then shared the information internally. Later, when we started talking about building another new site, we found ourselves comparing and considering hosting services in earnest.
As a result, we decided to use Kinsta because it fits all of our requirements at a reasonable cost: one-stop performance of maintenance tasks from the MyKinsta dashboard, simple backup management and retrieval, easy creation and management of staging environments, and CDN available as standard.
Another factor in our decision was our communication with Kinsta staff and customer support. Kinsta's system allowed us to communicate closely with a Kinsta representative from the initial information-gathering stage to smoothly clear up our questions.
We had a case where we wanted to use WordPress/Kinsta via our own existing CDN, and we had a special directory structure, but Kinsta provided us with past examples and reference documents, and we quickly became confident that we could migrate without any problems."
The Result
Kinsta's WordPress service allowed Yappli's engineers to break away from maintenance responsibilities, giving them the opportunity to concentrate on their core business.
"By migrating to Kinsta, we were able to achieve our original goal of reducing maintenance costs for engineers down to zero, and our information systems team was able to reduce their responsibility to general concerns such as user and billing management and to delegate site construction and operation to the actual teams that needed them.
In addition, when we are asked to build a new site, we can confidently and casually recommend WordPress on Kinsta, contributing to total cost and labor savings.
Although we did not consider it in our initial requirements, we can now review and analyze each site's metrics at a glance across the board – including logs, user activity history, total visits, disk usage, middleware versions, installed plug-ins, and so on. We're really glad to have gained this functionality."
"Kinsta's service is the solution to our operational woes, allowing us to make the most of all the benefits of WordPress. Kinsta has really helped us by eliminating our longstanding concerns."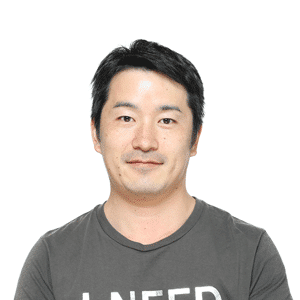 Mr. Shinji Mochizuki
, 
Director of the Infrastructure Division
Yappli, Inc