You can find Michael with MH Themes on Twitter and Facebook. This is our recent interview with him, as part of our Kinsta Kingpin series.
Q1: What is your background, & how did you first get involved with WordPress?
My background actually is very different to what I'm doing today. Before I started my WordPress journey, I worked as a stock broker (institutional equity trading). Coming from the banking industry, I wouldn't have imagined running a WordPress theme company some day. But as you probably have noticed, the financial markets have been quite turbulent in the past few years, and I think it's never too late to find new things you like to do in your life.
While working in the banking industry, I always was interested in online marketing and SEO as well. I launched various sites and online magazines as a hobby. While doing that I learned about WordPress. I always had the urge to tweak my WordPress theme as it didn't really do what I needed to run a professional site at that time. That's also how I got involved with coding, learning things step by step.
After a while, I started coding my very own magazine theme which did exactly what I needed. I got pretty good feedback from friends, family and website visitors, that I decided one day to start this as a business. That was a few years ago, and today I'm still running a WordPress theme shop which has become pretty popular.
Q2: What should readers know about all the stuff you're doing in WordPress these days?
I spend most of my time running MH Themes, where you can find magazine & news WordPress themes for online magazines, news websites and other editorial projects. Our flagship product is MH Magazine, this also was the first product we launched and over the years it has become one of the most popular magazine themes for WordPress.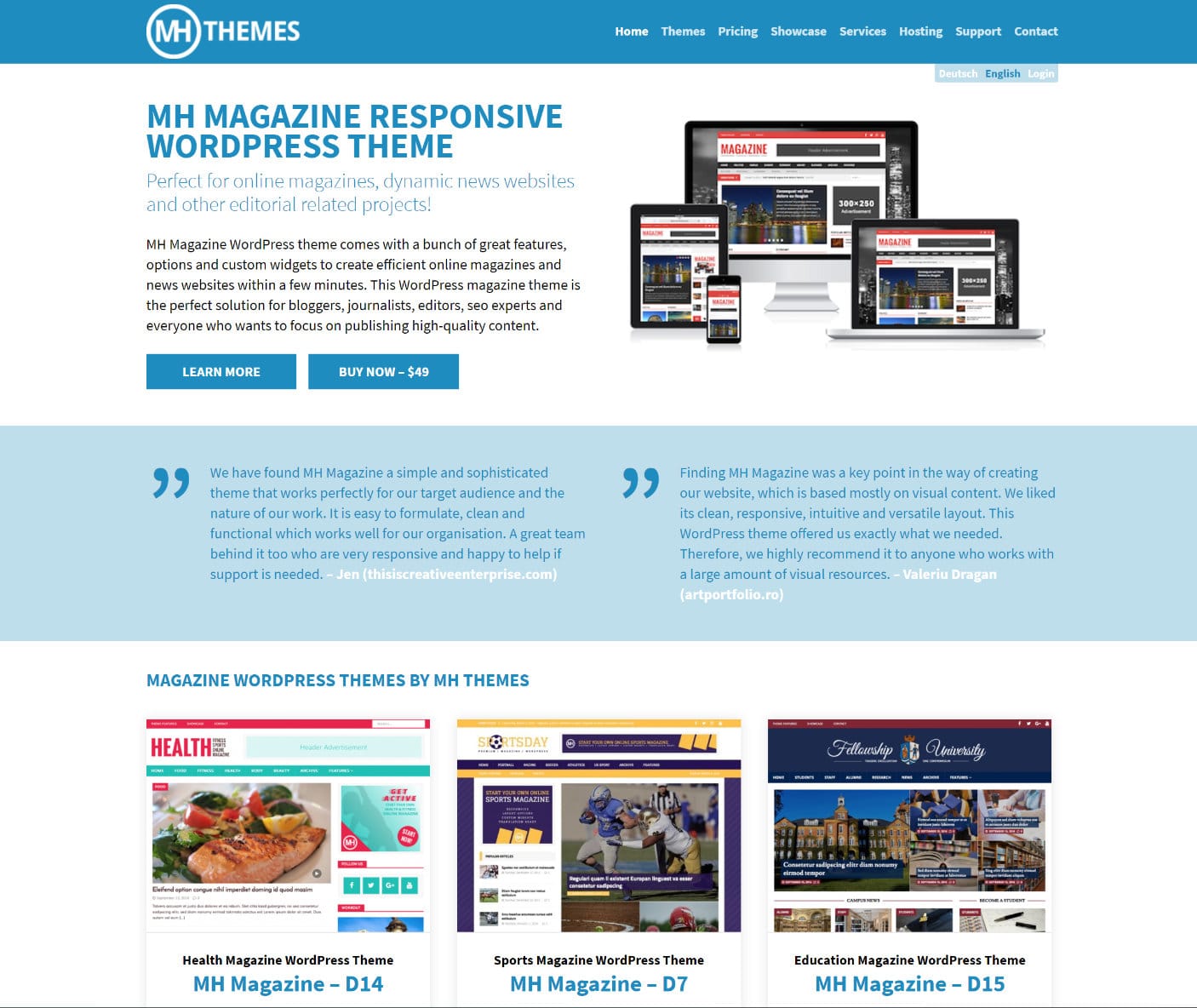 If someone would have told me a few years ago that we'll have more than 20,000 customers from over 110 countries, I probably wouldn't have believed it. Especially not since this all started out as a hobby. But I think one key to success was the dedication to the product and the focus on support. For example, during our business hours, it rarely takes more than a few minutes until customers get a reply to their requests.
It's always great to see what customers are doing with our WordPress themes on their websites. You can see some nice examples in the MH Themes Showcase. Very encouraging is also when large corporations and organizations start using our WordPress themes, for example, Imgur or NYPD (New York Police Department).
Q3: What challenges did you face in getting to where you are now professionally?
Well, obviously learning to code. I tend to learn things quickly, but coding still was something completely different than trading stocks day by day. So, in the beginning, I spent most of my time to learn code, best practices and trying things out to get comfortable with code. And as you all know, when it comes to programming, learning never stops, especially not nowadays where frameworks and best practices evolve quickly.
Another thing was running a global business. Obviously running your own business is something completely different than just doing your job while working at a company. You quickly learn that it's not just taking care of the daily business, but it also involves many other things like founding a company, handling taxes (especially when you start selling globally), hiring people, doing marketing and making bureaucrats happy, especially when you operate in such a regulated country like Germany, not to mention the EU.
Q4: Has anything surprised you while coming up in the WordPress world?
Yes, while coming from a very competitive and business-focused environment, it was nice to find a welcoming and vivid WordPress community. It's extremely admiring how people spend lots of their time to contribute to WordPress (often for free). To be honest, for me it sometimes still feels a bit odd since I'm used that people get paid for their work, but it seems open-source is a different world, which of course is not necessarily a bad thing. At least not when people still feel rewarded for their contribution in whatever way is important to them.
Q5: What does the future look like for you in the WordPress world?
While our WordPress theme business is very healthy, I also see that the market for WordPress themes has become highly saturated and competitive. I've been fortunate to start the business at a time where this was a bit different. At that time it wasn't very hard to make a WordPress theme popular, it just took full dedication and a solid marketing plan. However, nowadays it has become quite expensive to market a new theme and to stand out from the crowd.
In addition, there seems to be a trend where large corporations are getting in control of the WordPress ecosystem, making it harder for smaller companies to compete. Not to mention how WordPress is evolving (Gutenberg, Rest API, etc…), there are various new challenges and chances ahead and we'll see where things are going the next few years.
For us, that means we'll keep focusing on our main product and adapt it to address the changes in WordPress. I expect that this won't always be easy, especially not since WordPress is reinventing itself at the moment and sometimes it feels as it's not yet certain what route core development will take. We'll probably see a few more experiments in core the coming months until it will be possible to plan ahead properly.
I also expect we'll see more and more hosted solutions and SaaS businesses popping up. This also contributes to the urge to compete with all-in-one solutions like Wix, Medium, Squarespace or else. These companies offer much easier onboarding experiences than WordPress does today and if you want to get to 50% market share, you need to manage to get less tech-savvy customers on board as well.
However, while doing that I think it's very important to not sacrifice what has made WordPress what it is today, the thousands of small theme and plugin developers. WordPress wouldn't be that successful today if there wasn't a plugin for almost everything you can think of. Breaking thousands of themes and plugins to get a new editor into WordPress (e.g. by dropping support of custom meta boxes) probably isn't such a good idea. But I'm confident that core developers will have that in mind while moving things forward.
In addition, I also plan to keep my eyes open for other interesting opportunities and business ideas (not necessarily WordPress). In 2015 I founded a company with name Array Internet. It currently acts as a holding for our WordPress business only, but we've planned to invest in other businesses as well. If you have an interesting and solid business idea which needs funding, consulting and a solid marketing plan, feel free to reach out.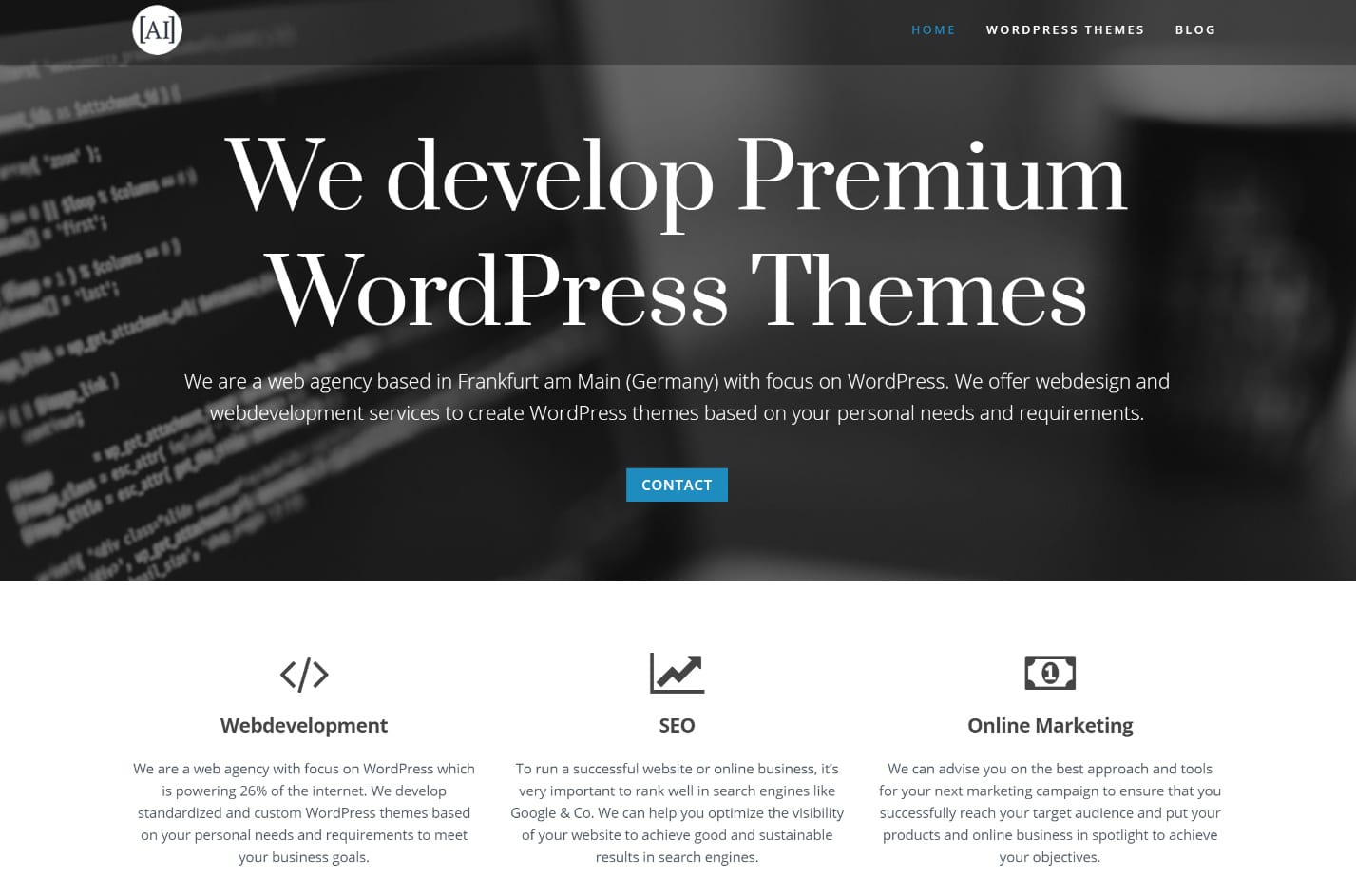 Q6: What do you look for in a WordPress host?
I think the most important thing when it comes to hosting is reliability and performance. Nobody wants to have downtime. Apart from that support should be available and respond in a reasonable amount of time. It seems end users nowadays are looking for one-click WP installs as well. Personally, I also think hosting should be priced reasonably and not be a race to the bottom (which applies to other products in the WP ecosystem as well).
Q7: What do you enjoy doing when you're away from your laptop?
Like too often in the industry spare time really is an issue and while working 60-70 hours per week, I try to relax whenever possible. My wife and I have become parents in January. We currently try to spend all available time with our daughter (working from home, of course, is beneficial), which is a great and very rewarding experience. Apart from that, I try to live a healthy lifestyle while enjoying healthy food and doing exercise on a regular basis.
Q8: Whom should we interview next & why?
I would love to see an interview with Donnacha MacGloinn. He recently published a great article on WP Mayor about WooCommerce increasing renewal pricing without further notice and he shared his vision that this leads to the biggest opportunity in WordPress history for other companies.