Kinsta is excited to welcome Brian Jackson to the team as our new inbound marketing director. He will be helping us with our online growth strategies, lead generation, content creation, technical SEO, and outreach within the WordPress community.
Brian comes to us from KeyCDN where he spent the last year helping to create strategic content, generate leads, and outreach in the web performance industry. Prior to KeyCDN, Brian worked at an advertisement agency in the medical niche as an SEO and PPC specialist, responsible for managing over half a million in annual ad spend. Within the first 6 months he helped increase their total client's web referrals by 346%, while decreasing their overall CPA by 315%. He is very active in the SEO and WordPress community being featured on sites such as Moz, Ahrefs, Torque, codeinwp, WPExplorer, WP Dev Shed, and WP-Tonic.
Brian is no newcomer when it comes to WordPress. He has been building websites with it for over 8 years and everything he does revolves around it. In the evenings, you can find him blogging on woorkup.com about WordPress products and services or working on his premium WordPress plugin, WP Coupons, which he and his brother developed. Simply put, he has a huge passion for everything WordPress.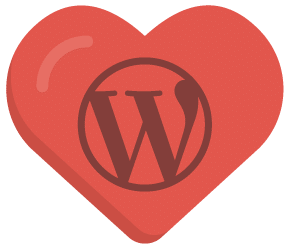 Ironically, Brian was actually one of Kinsta's first customers when we launched! So for us the relationship is one that has been forming over the last couple years. He has already been driving new customers to Kinsta and so having him join the team lined up perfectly with our growth strategy moving forward and the skill set he can bring to the team.
Brian also has a very strong technical and support background. He has held a variety of positions throughout his career ranging from IT help desk, IT supervisor, IT server administrator and PeopleSoft security administrator. Brian told us that having this diverse background helps him apply a more data and conversion driven strategy to his online marketing than most people.
When it comes to marketing, everything you do should have a reason behind it; whether it is to generate leads, search engine traffic, or brand awareness. – Brian
Brian graduated from Walla Walla University with a bachelors degree in New Media Imaging, consisting of web and graphic design, as well as a minor in business administration. Brian hails to us from sunny Scottsdale, AZ, where in his spare time he enjoys watching movies, swimming, bike riding, blogging, and flipping websites.
Brian is most active on Twitter and you can connect with him @brianleejackson.
We're very pleased that you've joined our team. Welcome aboard Brian! Please help us in welcoming Brian to the Kinsta team!